Wendy Williams is without a doubt the poster child of a successful American TV host, fashion designer, radio personality, author, and actress all rounded into one. Born more than 50 years ago, Wendy has graced the screens since her early 20s, grown accustomed to celebrity feuds and has courted controversy occasionally. Therefore, it is no surprise that she boasts of a horde of glamorous records bolstered by an enviable career track and a New-York best selling book – an autobiography – under her name.
Wendy Williams Real Hair
Since her debut to the screens, Wendy Williams has sported numerous high-end and glamorous wigs. In fact, she has done this with such notoriety that it has evoked a peculiar sense of curiosity of what her real hair now actually looks like. But first things first: Wendy has admitted severally that she is a huge fan of human hair wigs. In other words, unlike some other high-profile celebrities, Wendy has never tried to pass her expensive lush manes as her own natural hair. And it barely stops there.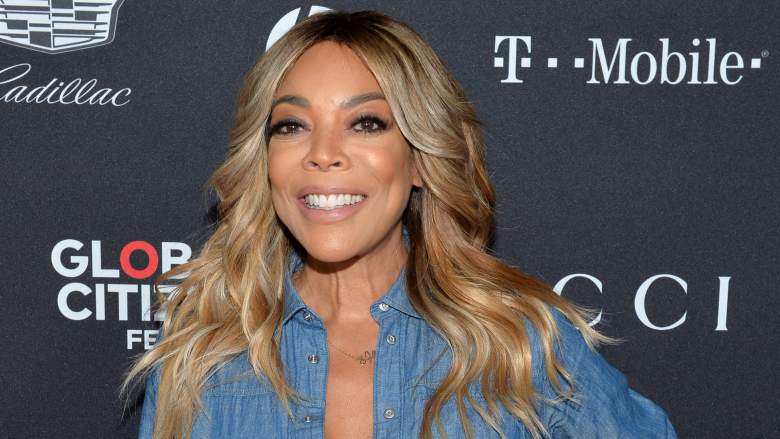 Speaking of which, her voluminous wigs have always been the subject of debate and discussion in a majority of her guest interviews. She, for instance, once let her viewers into her glitzy world of 'magic hair'. Now, this is a coined definition of the practice of adding extra artificial hair to one's mane for the sole purpose of giving the overall look more shine, volume and length. Williams also added that her 'Magic hair' makes the arduous task of maintaining her crown of glory easier in addition to throwing in a few extra options as far as styling goes. The New Jersey native also added that she had little choice but to learn the finer details of how wigs, weaves, and hairpieces work after she was diagnosed with a rare thyroid complication more than 15 years ago.
"My own hair started thining in the aftermath of this disease," Wendy explains Candidly, " As a result, I had to look for options considering that I was literally at the Zenith of my youth. In such a position, you would do anything to reclaim your glorious past. And that's how I stumbled onto 'Magic Hair' and my flamboyant wigs and weaves. " She adds rather nonchalantly. It is to be remembered that in the run-up of this exclusive interview, Wendy Williams had disclosed her plans of launching a luxury line of her own human, synthetic hair products, and accessories.
Wendy Williams Weight Loss and Body Size
Prior to 2017, Wendy Williams weighed close to the 50 pounds heavier than she does today. But that did not happen overnight or magically. Wendy, on a one-on-one Q and A video chat, revealed to her fans that her 50-pound-weight-loss journey took an agonizing 3 years. And according to the look of things, Williams has successfully managed to keep the extra flabbiness away. At the same time, Wendy disclosed that she is now content with her current fitness level and that she is not looking or trying to get any skinnier than that.
"This is it! This is the end, and it is not gonna get any better than this," she announced quite triumphantly in late 2017, "I feel great, fantastic and even better, that I have managed to lose quite a great deal of weight. But this is the end of the journey for me."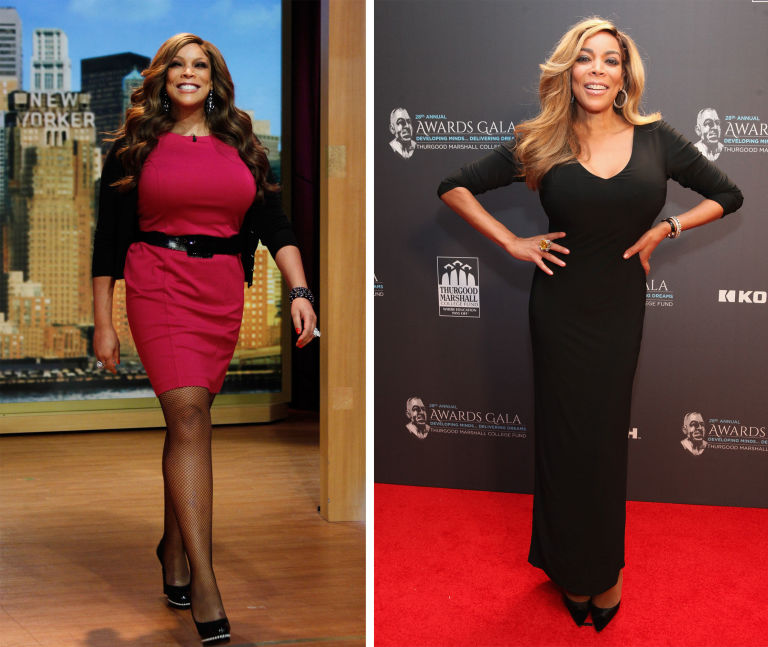 Delving into her diet and weight loss journey/routine, Wendy couldn't but help emphasize the importance of eating right especially for the first meal of the day. According to the popular talk host, kicking off one's breakfast with a sumptuous healthy profile is a sure way of keeping the extra pounds at bay.
"I have learned the hard way that one of the top ways of maintaining the progress you make at the gym is by eating wholesome meals, particularly breakfast, " she said. " I used to skip breakfast – just like most of us – but that doesn't happen anymore. If anything, I have trained myself to be extremely disciplined about my attitude towards the healthiness of my diet as soon as I saw the gains of eating the right way"