Ladies know how stressful it can be to maintain long hair, but then again they can tell you how beautiful it makes them feel. This is particularly true when it comes to weddings. One thing that should not let you down during your wedding is your long hair, because long hair and weddings are a match made in heaven.
Amazing Wedding Hairstyles for Long Hair
If you are a bride-in-the-waiting and you just can't piece up an idea of what your long hair should look like on the D-day, below is a list of beautiful wedding hairstyles for long hair that we think will harmonise quite well with the occasion.
1. Braided Bun Hairstyle for Wedding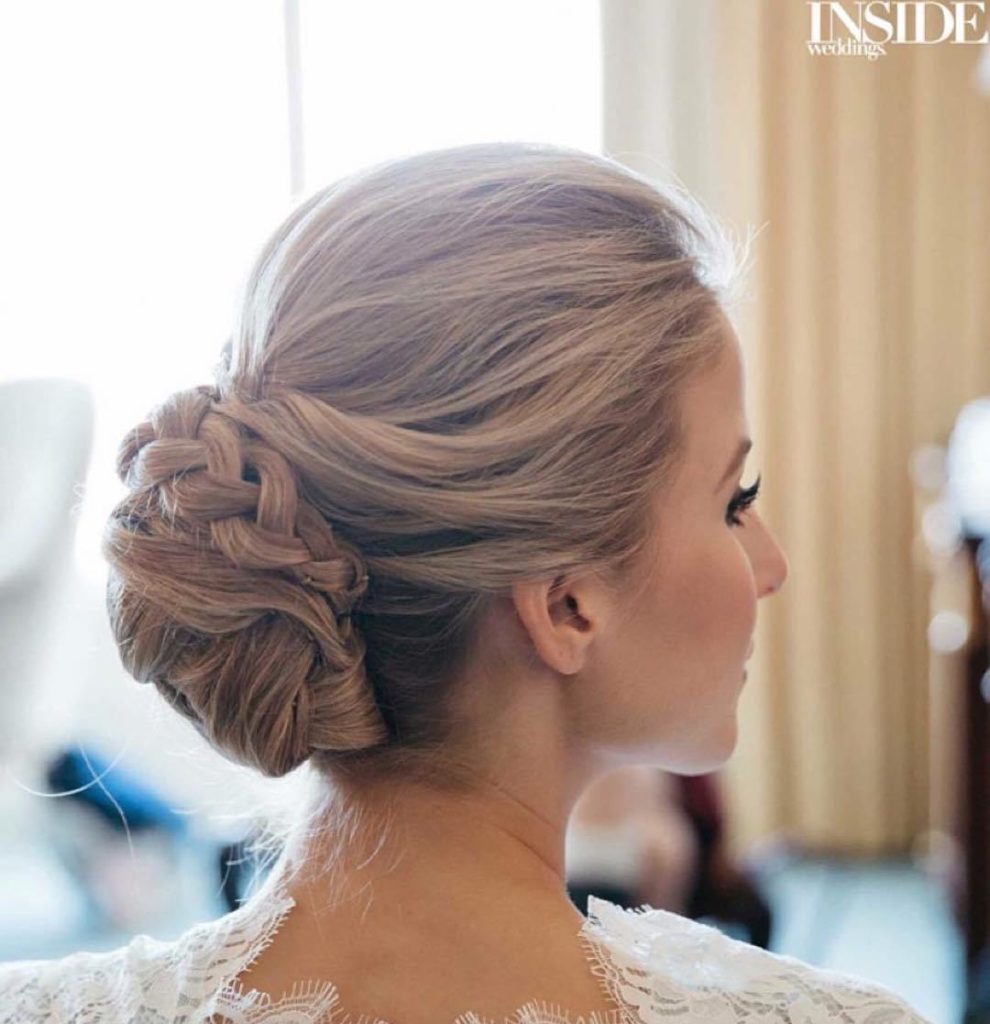 This is clearly a very simple hairstyle but it still makes for a perfect wedding day option, especially for active brides. If you know you can't sit down and watch when it's time to dance, a braided bun will ensure your hair doesn't come in the way.
2. Twisted Bangs Wedding Hairstyles for Long Hair
Twisted bangs is a great way to ensure your hair stays out of your stunning face as you make movements such as dancing. To make it, you need to twist your frontal strands and tie them in a ponytail (not too big) in the back.
3. Side Swept Curls for Long Hair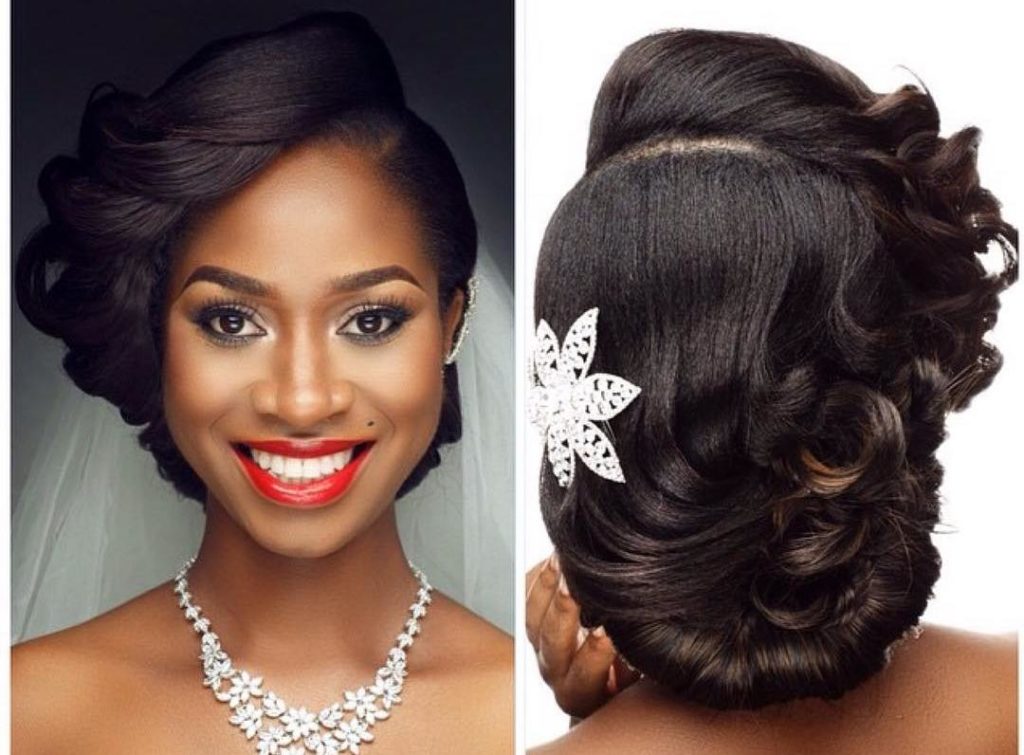 Tying all of your hair in the back may not exactly appeal to the photographer. To make your hair visible from any camera angle while still ensuring a good portion of your face is not hidden, brush it to one side and perk it up with soft waves. You could ensure it remains in place with a few pins and some hair spray.
4. Weave Wedding Hairstyles for Long Hair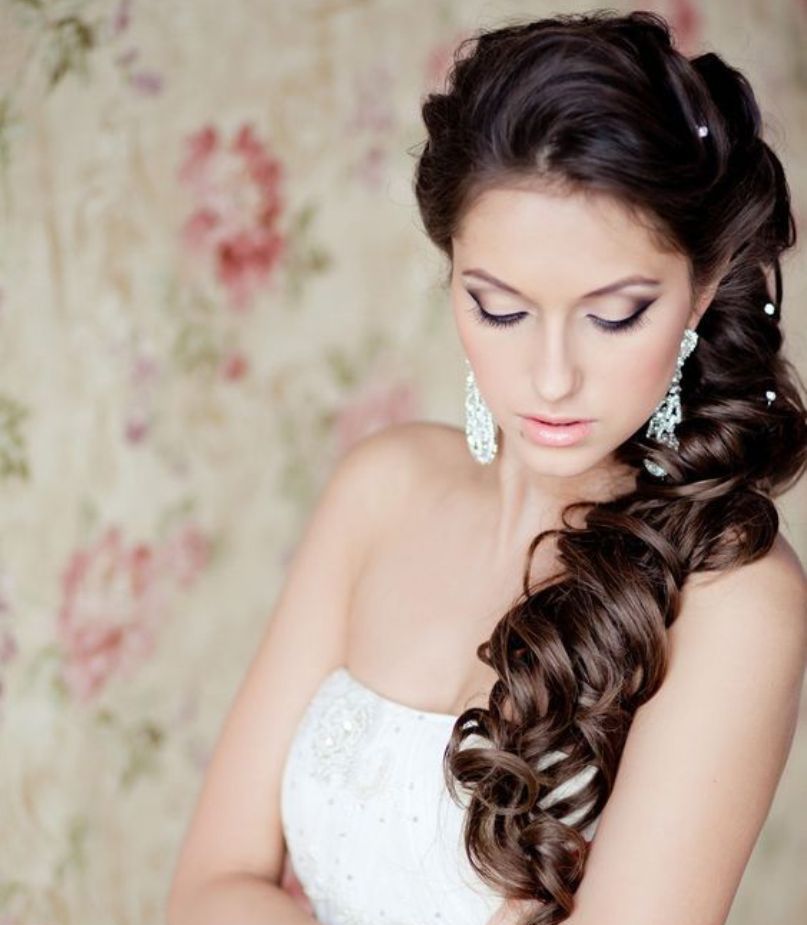 If you have short hair but you still want to rock a long hairstyle on your wedding, try hair extensions. There is simply nothing you can't do with hair extensions, more like with natural hair. You can for instance form a thick braid and run it around your head and make a voluminous wavy ponytail below.
5. Soft Waves Wedding Hairstyles for Long Hair
Soft waves are a go-to if you're looking for a wedding hairstyle that will complete your natural look. To make them, curl your hair from the temples to the ends. You can add an accessory such as a tiara or flowers to make the overall look even more soft.
6. Loose Braid Wedding Hairstyles
Your hair may not be thick enough for a beautiful long braid, but that should not stop you from rocking your favorite style. Using a decorative wire that runs down curling with the strands, you can easily create an impression of the real thing.
7. Decorated Ponytail Wedding Hairstyle
Ponytails may be pretty common but there's a lot you can do to yours to make it stand out. You can weave your whole package of hair down your back and use a decorative flower or hairband to keep it intact.
8. Wedding Hairstyles for Long Hair – Large Bun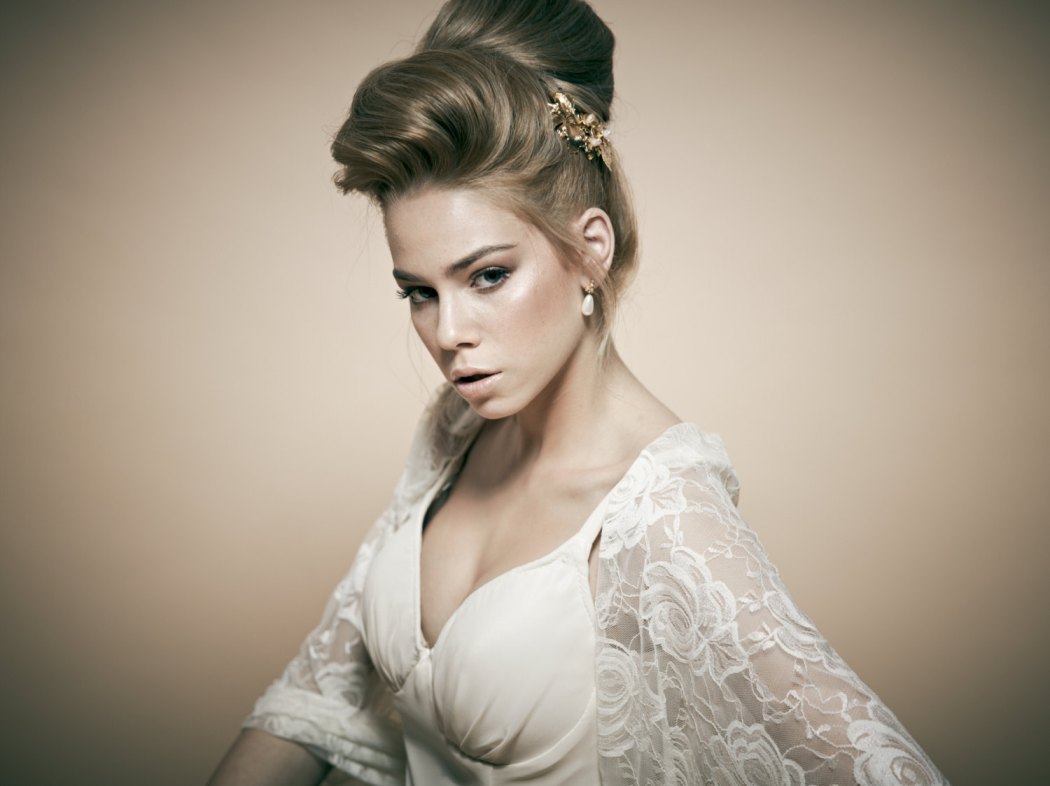 If you don't want to keep on touching your hair on your wedding day, wearing a sizeable bun on the upper back of your head is worth considering. To create it, give your hair a smooth curl and then arrange it into a bun. Pull some strands out to make it more voluminous and you can even add more style with accessories.
9. Long Curly Wedding Hairstyles for Long Haor
The good thing about classic hairstyles is that they never go out of fashion. Any girl would look hands down gorgeous with long voluminous curls. Just make them fall and spread down your shoulders freely, and the amazing look will come out naturally.
10. Crown Braid for Long Hair
This is the kind of hairstyles you rock only a few times in a lifetime, and there is no better day for this hairstyle than on your wedding day. A part of your hair is braided around your head as if you are wearing a crown and you can tie a special artificial flower band around fittingly.
11. African Braids
You may not be that much into curls but you still want to stand out on your wedding day. Awesomely knitted braids will do the magic; a perfect way to go about this is making various small-sized linear braids and then tying them together into a ponytail or a bun at the back.
12. Long Hairstyle with Headband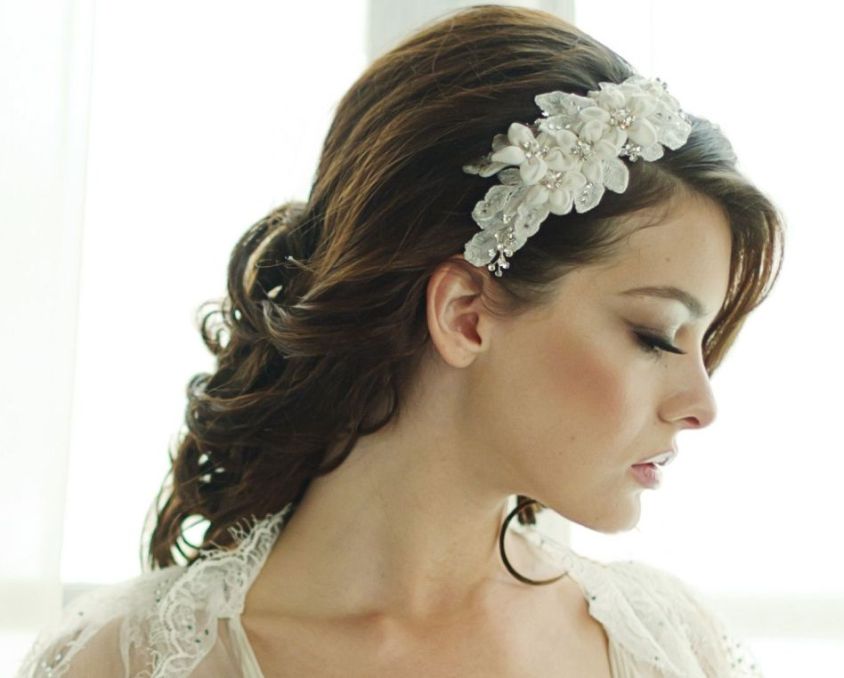 A headband is one of those accessories that would make even the simplest of hairstyles splendid. What we are saying is, you can wear a headband with just about any hairstyle for long hair during your wedding. Just make sure to choose a matching one.
13. Sleek Wedding Updo Hairstyles for Long Hair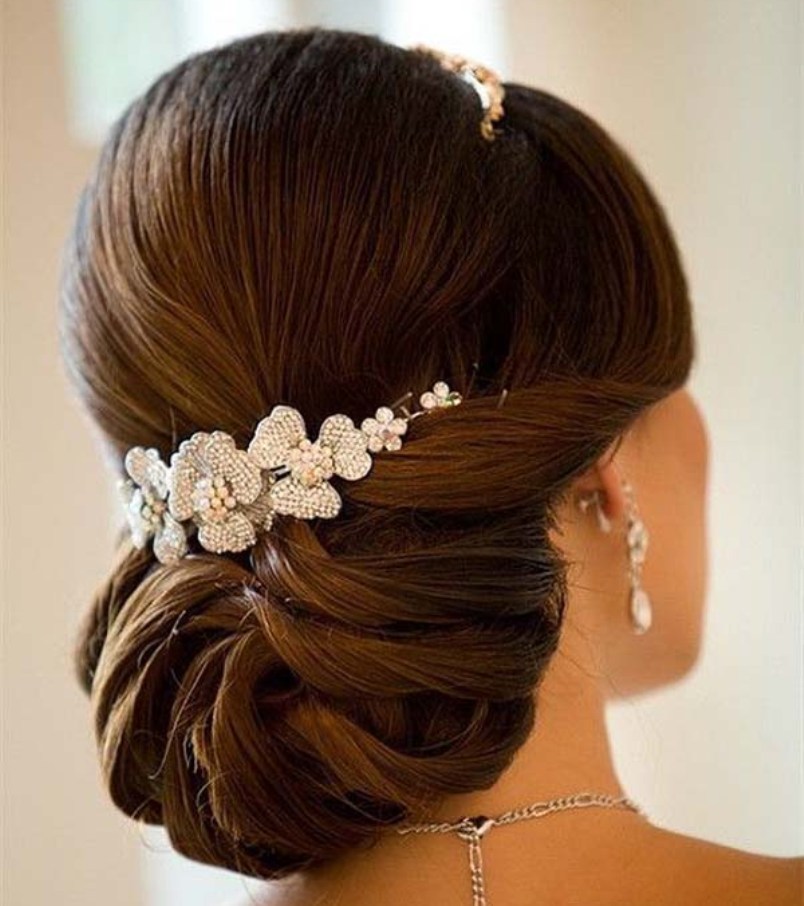 This very classy hairstyle involves a soft swept-aside hair on your forehead with a sleek side parting. At the top is a small puff with the hair pinned into the middle of the back of the head. To add icing on the cake, make sure you add some shine by polishing the hair.
14. Twisted Chignon Hairstyle
The twisted chignon is basically a thick braid that starts from the front of the head and smoothly twists downwards on the side towards the back. It ends at one side of the head at the back where a chignon is formed. It's simply a classy style.
15. Bouffant Wedding Hairstyle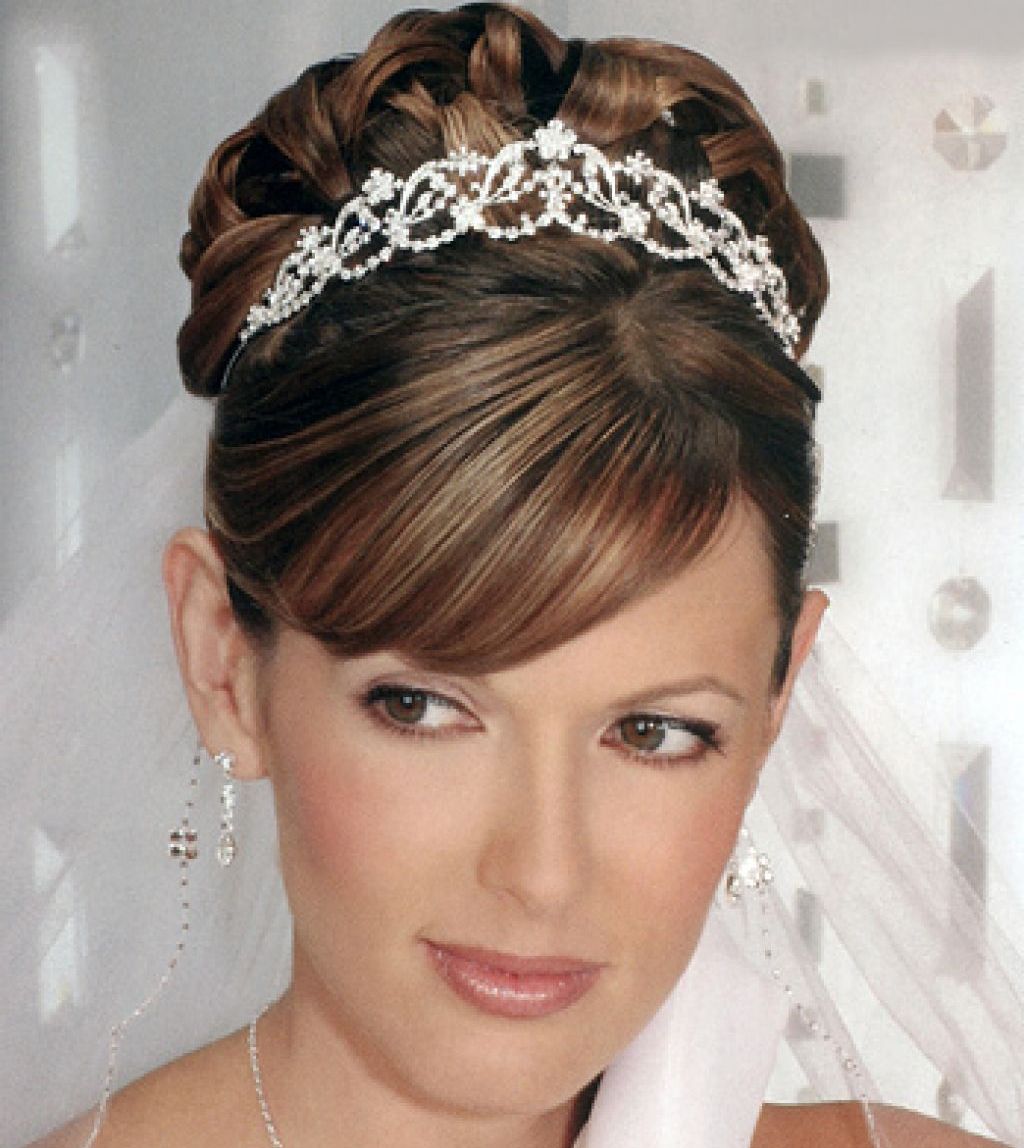 This may appear too casual for a wedding hairstyle, especially for long hair, but it can very well and truly outdo your expectations if you let it. With a loose chignon bun at one side of the back of your head and a swept-away hair originating from the front of the other side, the look can be more of vintage which is often much appreciated in weddings.