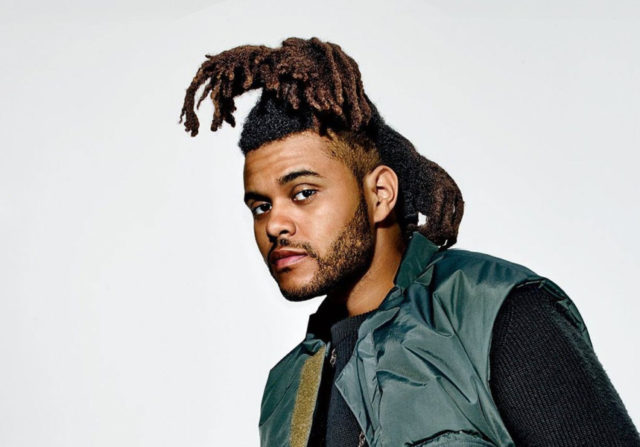 Born as Abel Tesfaye on the 16th of February, 1990, the Canadian songwriter, singer and renowned record producer is easily the icon of flamboyant, out-of-the-ordinary male fashion. Tesfaye initially shot to stardom in 2010 under the pseudonym 'The Weeknd' after anonymously uploading a couple of mixtapes on his YouTube Channel. Since, The Weekend has gone on to claim a myriad of awards and artistic recognition accolades such as the first singer to simultaneously have three top positions on the highly acclaimed Billboard Hot R&B Chart list. Still, on this, Abel Tesfaye has bagged three awards from the prestigious Grammy Awards and 9 from Juno Awards.
The Evolution of The Weeknd's Hair into Drastic and Classic Hairstyles
The 'Star Boy' hitmaker is known for – among other things – his angular, high-top hairstyle. There's no refuting that his hairdo has been the subject of controversy and an interesting talking point. But what is the real motive behind Abel Tesfaye's iconic hairstyle?
Well, according to US Weekly, The Weeknd admits that this hairdo is motivated by the need to be remembered as different and un-average. And as far as this goes, The Weeknd's album releases have all been matched to his then hairdos. For instance, he cut his hair deliberately to unveil his latest album in 2016. Other than this, the multiple-grammy award winner is no ordinary star. For instance, he has spent a gargantuan amount of time walking down the famous red carpet before morphing to a notorious party monster. And if there is any other thing that Abel Tesfaye does best – other than releasing soulful ballads – it is matching his suits to the event he's attending. He's known to substitute normal ties with bow ties or unbuttoning his tuxedo for a more relaxed and formal look
Don't Miss: Odell Beckham Jr Hair and Body Measurements
The Weeknd Height, Flamboyant Looks and Style
There's no denying that Abel Tesfaye boasts of some interesting fashion etiquette and mannerisms. In fact, the record label owner, singer and super-producer has carved out his niche from exploiting the spotlight with his eclectic and bold vogue language. More specifically, The Weeknd has mostly sported rocking items from his very own fashion line ( XO ). However, this has not stopped him from trying out a myriad of denim jackets, faded jeans, and even a full elegant tuxedo.
Speaking of which, his controversial fashion dates back to his raggy hair days. Back then, The Weeknd was mostly seen in public in an all-black, almost executive look that was occasionally paired with immaculate white sneakers. At first, the outfit looks almost out of place, until you start to notice the creative way in which the trainers and jeweler break up the otherwise all-black outfit. Once again, the Weekend teaches us that if you really have to sport an all-black outfit, then it is paramount to make sure that the blacks are of a similar color tone. Sounds trivial, but not as comical as you would look if you were to go out with a mismatched gross outfit.
As far as informal wear goes, The Weeknd – who stands just 1.73M tall ( 5 ft 8″ ) – is known to sport a camo bomber that is paired with satin white Gucci trainers and dull black jeans. To finish off his otherwise elegant style, is a white or grey golf cap. Once again, he demonstrates that it is possible to look both versatile and mainstay formal regardless of your lifestyle.
Is The Weeknd Gay?
As far as his public profile goes, The Weeknd is as straight as an arrow, as his numerous relationships have confirmed. The " I-can't- Feel-My-Face" ballad-maker has dated a string of beaus including Selena Gomez – Justin Beiber ex-girlfriend. If anything Selena Gomez once confirmed that she was in love with Abel Tesfaye in an exclusive TV interview. Most importantly, in one of his most recent interviews in January 2018, The Weeknd confirmed to Miami's Power Radio FM 96.5 that 'he is now taken' although he did not delve much into the details. This says several things.
For starters, the singer loves beautiful lasses just as the next man. Secondly, Abel Tesfaye values his privacy. That being said, just as an artist of his caliber, The Weeknd is no stranger to raging controversy. Just last year, Joe Budden wanted to know whether The Weeknd is indeed gay or straight after the latter supposedly commented on Drake's photo suggestively. According to Budden, there's no way a straight man would comment about a fellow man's hairdo in such a suggestive and subliminal manner.