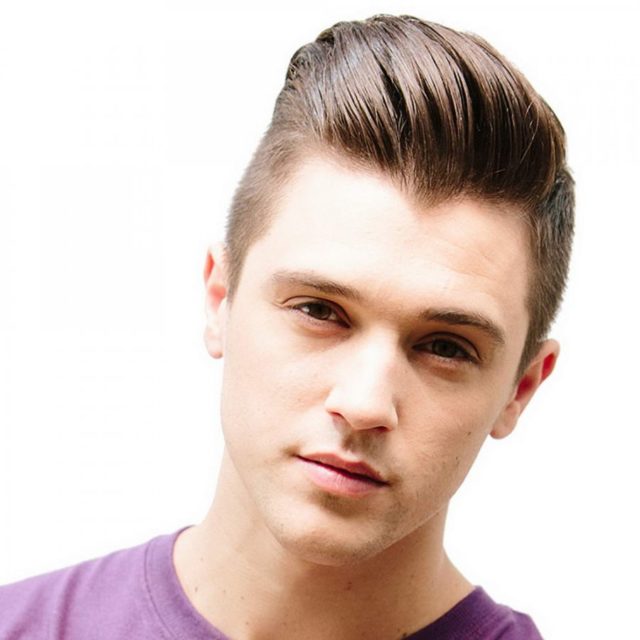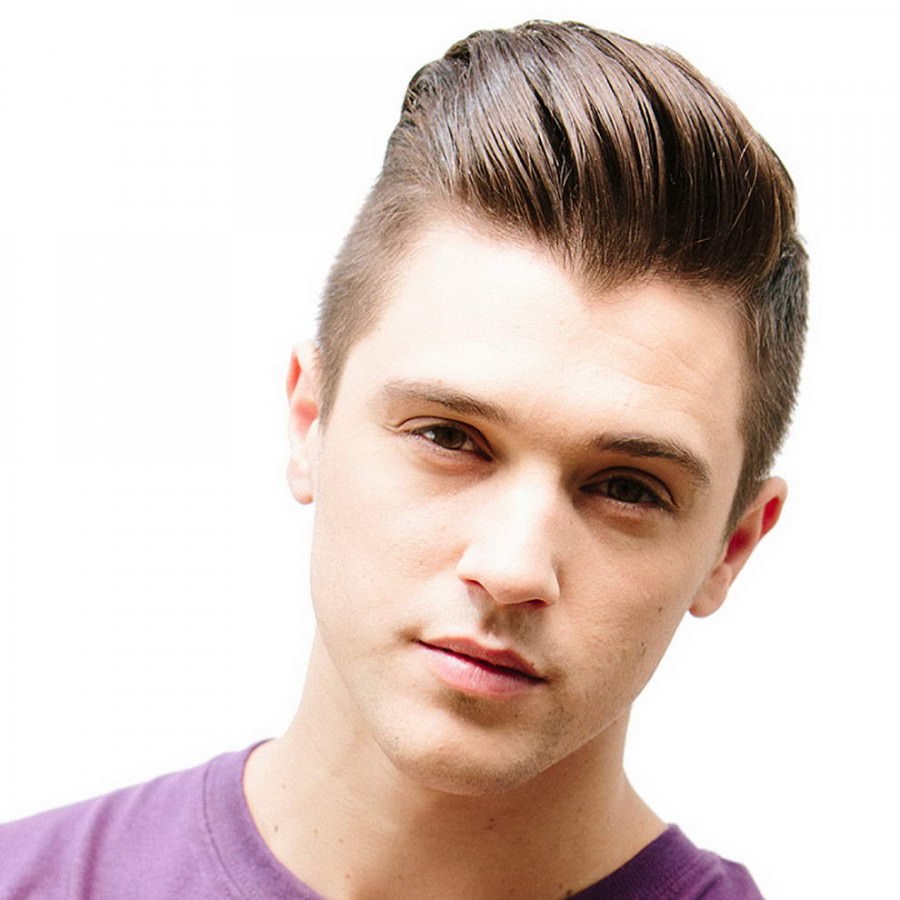 If you're an avid follower of teen boy haircuts, you may discover at some stage that this is an endless field for experimentation. Boys love stretching their wild side a bit over the edge, and it's okay turning heads once in a while, but as boys grow older the temptation to raise the shock value bar overcomes the desire to try something truly crazy and mind-blowing. Oh, great! School regulations will always be with us just as boys will remain boys, but every passing generation will want to outdo their peers in teenage escapades that are wacky and outrageous. And the hair is no exception.
Popular Teen boy haircuts
The following hairstyles will suit your fashion craving and still bring out your best mood. So if you're looking to more than turn heads and truly "wow" your friends, get into the trend:
1. Undercut Teen Boy Haircuts

For boys who love mixing fun with business while combining a more sophisticated layered style with a funky shaved side. This is the perfect style for those guys who love testing their looks before committing. If you're looking to give your image, a hipster' kick simply bind the long strands and create a small ponytail that will resemble a "man-bun."
2. Ivy League Teen Boy Haircuts

This cut is a perfect fit and is stylish enough to "wow" both your friends and family. The cute little pompadours draw the attention of all because of the cool structure that avoids stiffness. You get best results when you use the heat protectant and Mousse before using a dryer.
3. Textured and Temple Undershave Haircuts

Some boys like looking modern, older and masculine. This cool teen boy haircut packs a textured top. Telling your barber the exact length and leaving two inches at the longest will do the trick. You can also ask his opinion on what would work best for you.
4. Traditional Brush Cut Haircuts for Teens

This style comes with a textured front and a tapered side, bringing out a classic, age appropriate and flattering look to both boys and men.
5. Cristiano Ronaldo Teen Boy Haircuts

Soccer superstar Cristiano Ronaldo is famous for his dribbling skills and his stunning haircuts. Many teenagers watch his head more than his feet and would love to copy his looks.
6. Cool Boys Pompadour

This teen boy haircut features a touchable pompadour that is real and trendy. Using a hairspray that is dry and not sticky, try keeping it in place and transform the pompadour into something more modern, to create a style that's one or several shades lighter than the remaining base color.
7. Layered Faux Hawk Teen Boy Haircuts

Teenagers hate it when they meet someone else spotting a similar fashion accessory to theirs, and this boosts their craving for more dramatic look. This teen boy haircut is subtle and decent.
8. Sharp Bangs Haircuts for Teens

If you fancy an edgy look to your personality, you need to go for the sharp bangs. This is a simple updo that is pretty and practical. Keep the hair up, but still create a frame for the face, that will help draw attention to the rest of the facial features.
See: 15 Trendy Black Boys Haircuts
9. Short Spiky Teen Boy Haircuts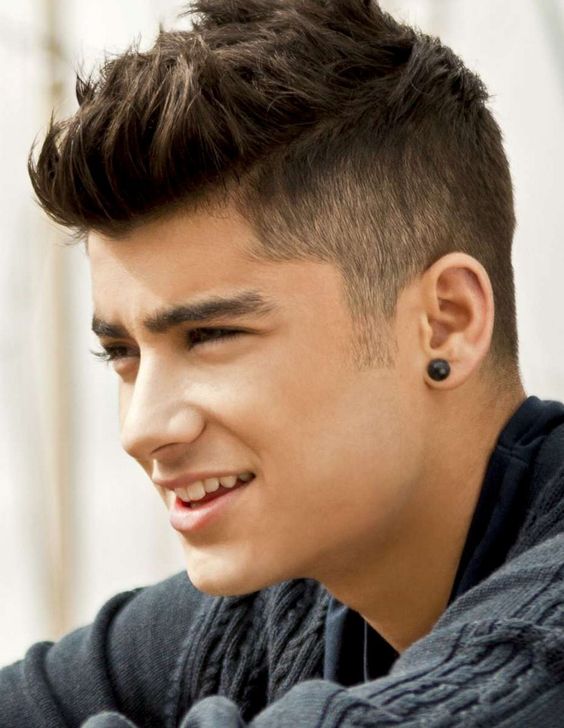 Short spikes are very popular with teenage boys because they can suit many styles. A punky, edgy style suits brilliantly with short spiky hair. There are many styles that you can try with short hair during winter months that will not compromise your fun routine
10. Thick Wavy Hair Haircut
This is one of the favorite cuts for teenagers with wavy hair. Starting the fade lower on your head will preserve gorgeous texture. Let the skin fade at the ears and nape to offer a clean, modern style.
11. Soft Taper Teen Boy Haircuts

One way of standing out as a teenager is combining more designs with a glossy mane. Attempting to create wavy hair using tools, if it doesn't come naturally is one way. To get the desired dapperness, keep the top brush back.
12. Mohawk – Teen Boy Haircuts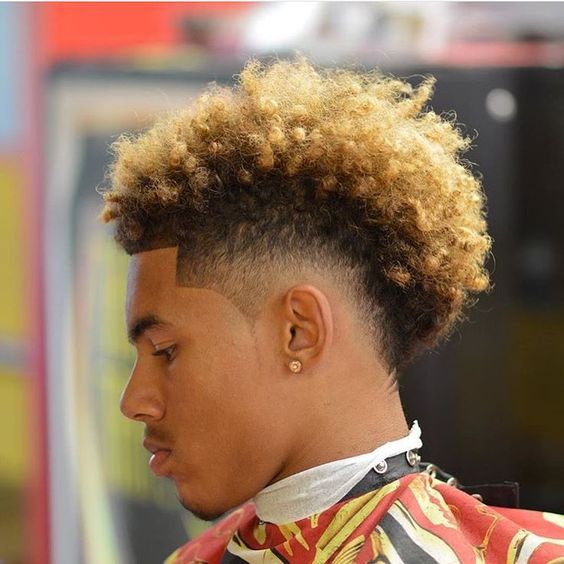 For many boys, natural hair Mohawks stir interest with their diversity and creativity. Both long and short Mohawks, braided and curly are original and fantastic in their own way. The teen will be able to achieve an independent and confident look without much effort. If you're looking for the best outlet for your fiendish rebellious nature, then Mohawk is the best fit because they lack age limitations.
Don't Miss: Toddler Boy Haircuts Your Boy Would Love
Arguably, our hair and the type of haircut we opt for determines how cool we will look and to some extent is a clear reflection of our personalities; it is always the first thing somebody notices about us. So, you should choose a haircut that makes you feel comfortable.