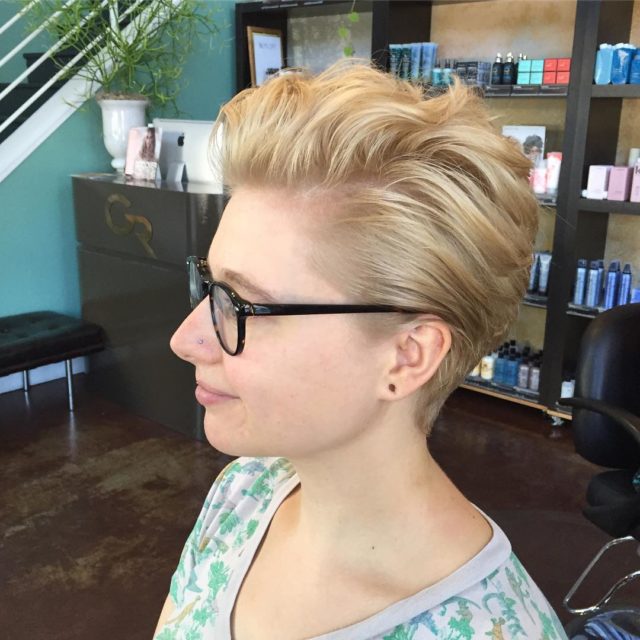 There are a lot of great styling options for short natural hairstyles that you can use to get that unique look with a personalized finish. Keeping it natural is the simplest way to stay classy and trendy. These examples show you how to rock an effortlessly glamorous short natural hair.
Short Natural Hairstyles You Will Love To Flaunt
Having the wow factor does not only come from the inner self but just a cute short natural hairstyle can give you the desired beauty on the outside
1. Short natural hairstyle for short hair
These short natural hairstyle always gives the look great symmetry and balance. This look also utilizes a slightly longer top to create a bolder version of the pixie cut. Soft curls and a bit of color could also add a feminine touch to the androgynous hairdo.
2. Afro hairdo – Short natural hairstyles for black women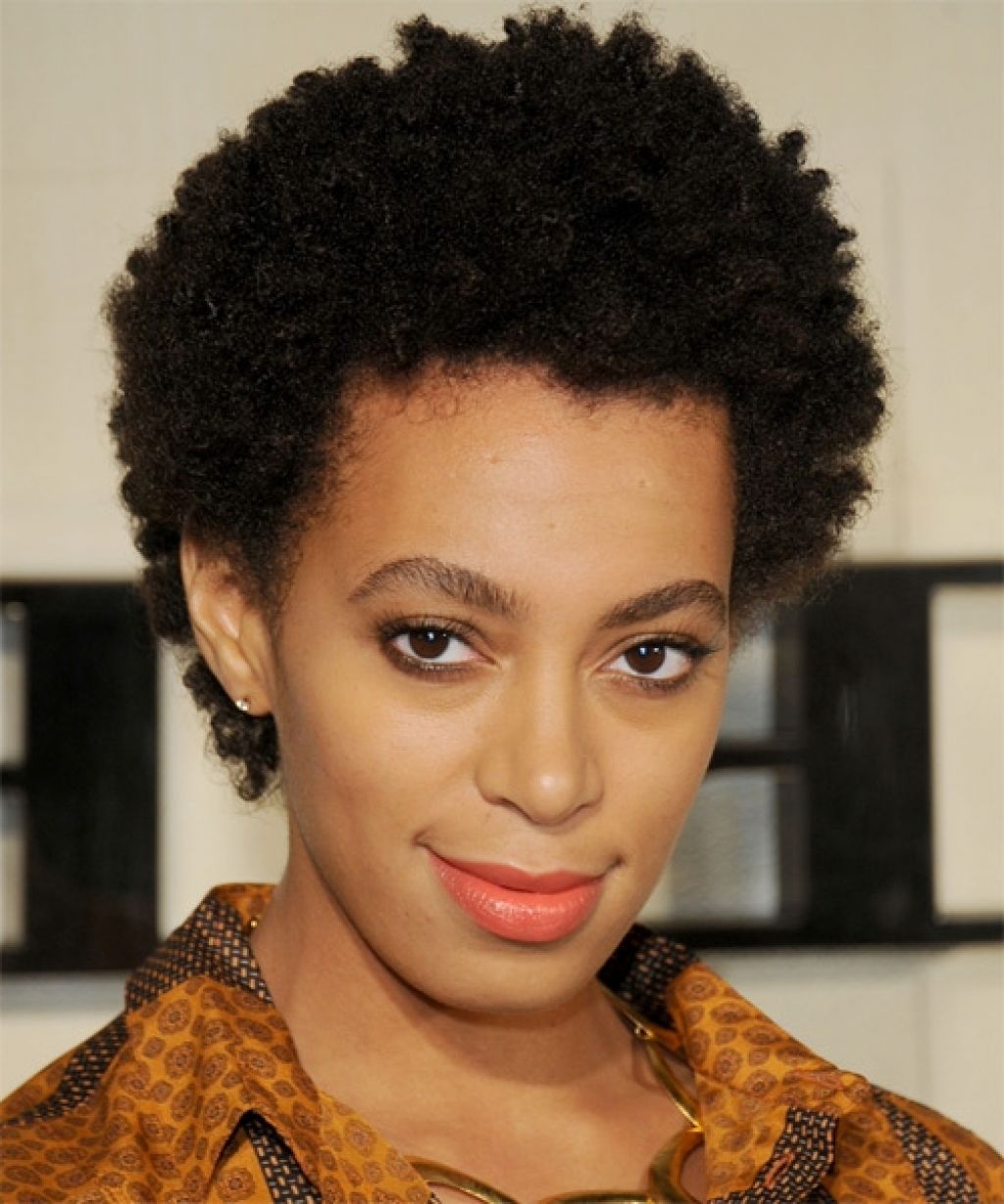 This gorgeous short natural hairstyle is a perfect styling option for quickly fixing your hair in a simple but stylish fashion. This basic hairdo borrows from the classic pinup hairstyle in that it you can also use a headscarf to give it a uniquely styled look.
3. Short Natural Hairstyles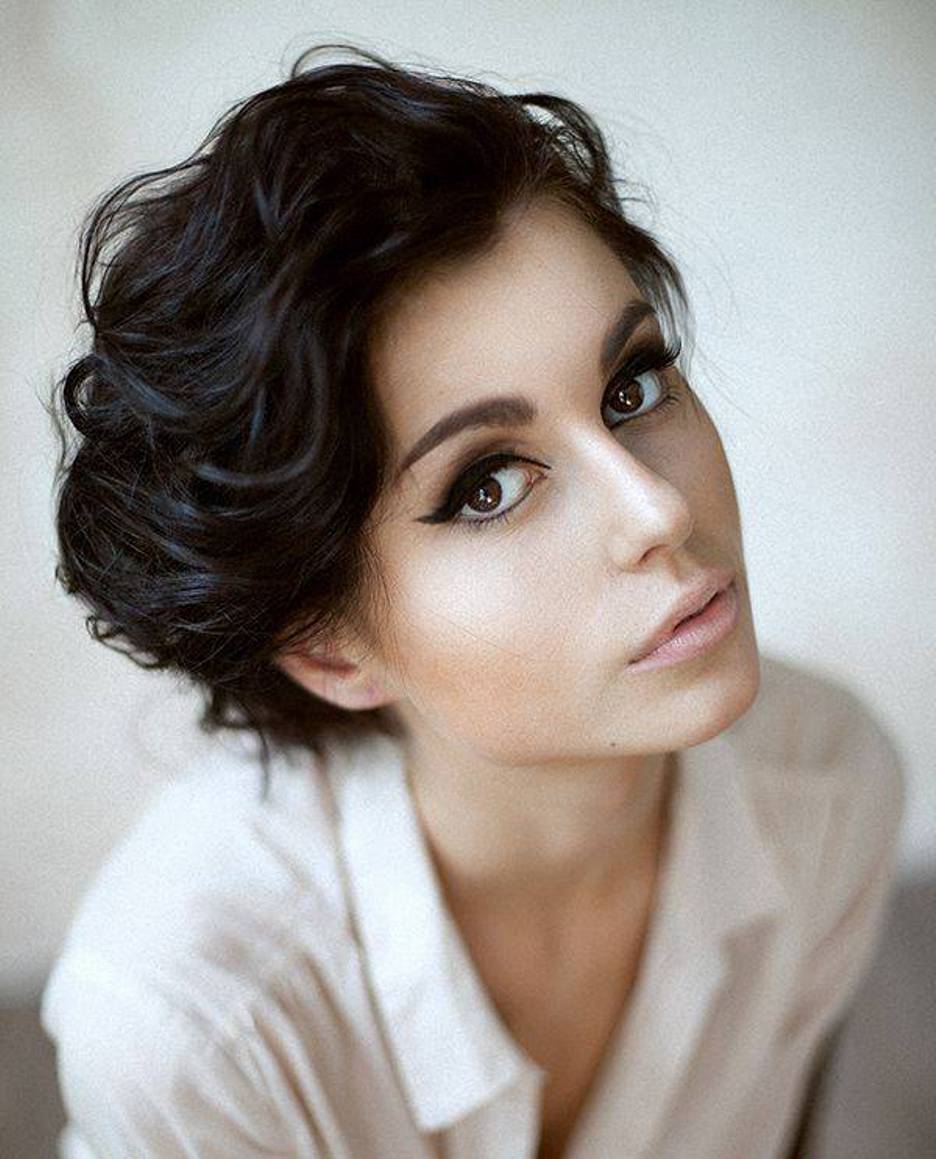 This look may be somewhat retro but it still looks amazing on short natural hair. Depending on the length of your natural hair, you can make waves of different sizes. This look has a textured appearance and a glorious body that is as classy as it is unique.
4. Caramel curly hairstyle for short natural hair
Wearing your hair short is a great way to give it a wonderfully unique texture. What's more, you can throw in a bit of color and taper fades to end up with a fantastically unique short natural hairstyle. This textured look may be simple but the addition of caramel highlights gives it an exquisite finish.
5. Natural curly frohawk hairstyle
This carefree look exudes confidence and feminine appeal from the lengthy curls at the top to the shortened sides and back. The short natural curls look sexy when worn messy and draped over one side of the brow in a great natural forelock.
6. Parted natural hair mohawk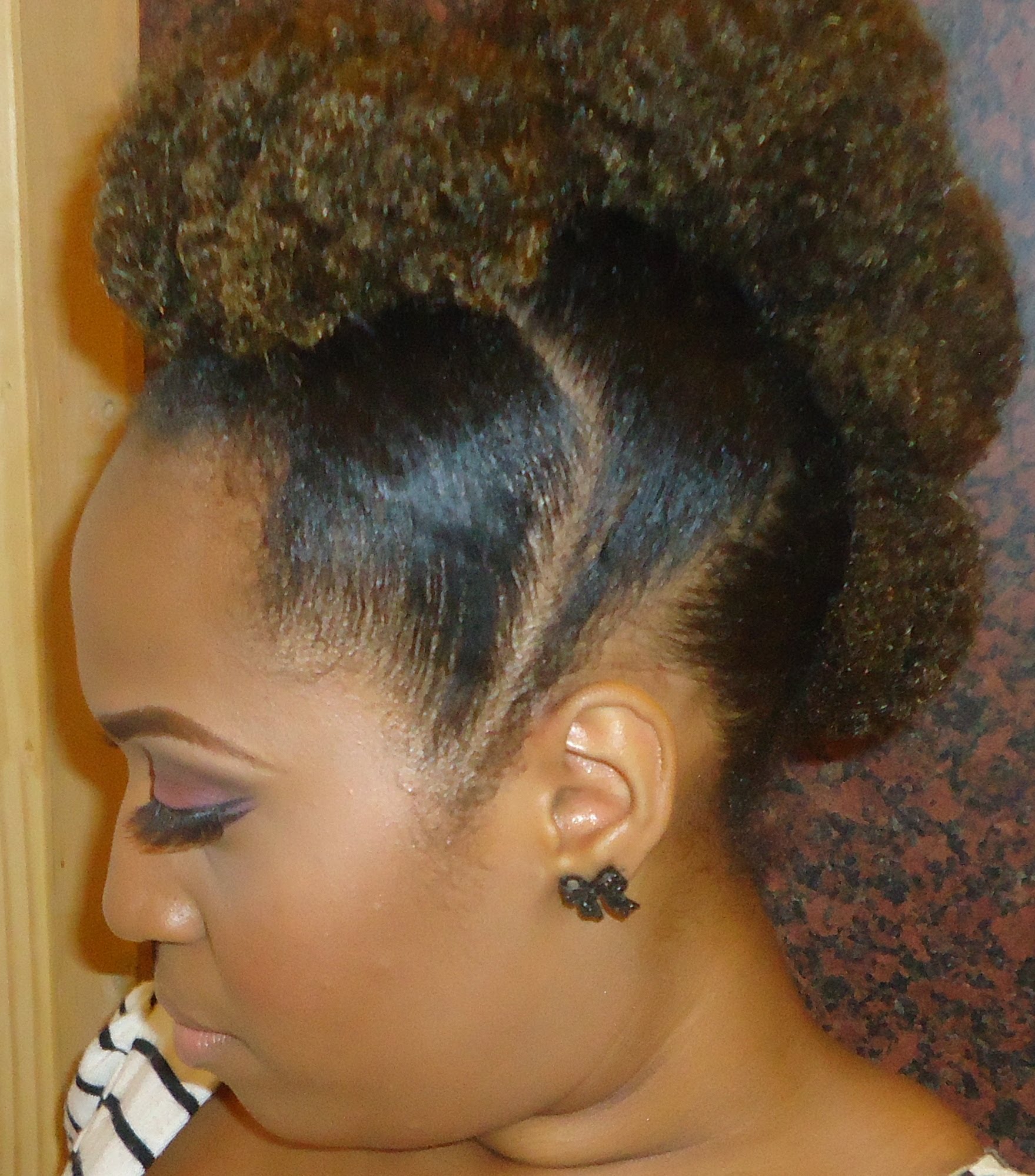 If your hair is too short to be fashioned into anything good, you can always flatten the sides and turn it into an all-natural Mohawk hairstyle. This sectioned Mohawk features a springy twist in the voluminous hair of the top which gives the hair more texture.
7. Short natural hairstyles with twisted bangs
If you are looking for a hairstyle that is easy to do, this twisted roll may be the perfect hairdo for you. The twisted braid is fashioned into a stylish side bang on one side that gives the look a wonderfully asymmetrical finish.
8. Classic natural double braided bun
This sophisticated look is easy to do and can be worn on short natural hair regardless of texture. The retro double bun look comes out great when paired with thick braids rolled up into buns.
9. Side shaved natural mohawk
Try out something a bit more edgy with this flawless natural Mohawk hairstyle. The sides have been shaved to make the look more distinct. Another tasteful addition to this hairstyle is the addition of subtle grey highlights on the curls hanging over the brow which give it a uniquely distinguished finish.
10. Short natural hairstyles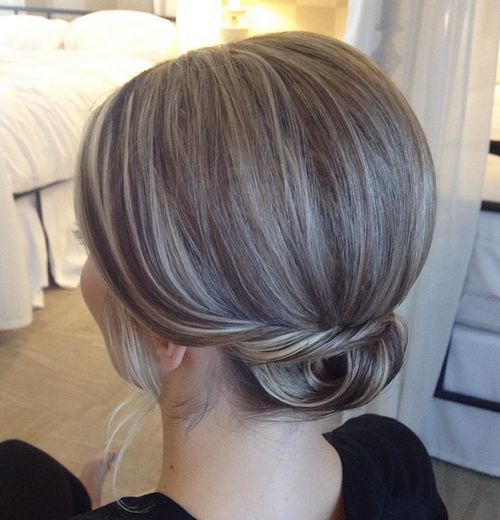 Even though you decide to keep a short hair, a natural formal bun is just the perfect style for you hair. It is quite easy to do and it give you an outstanding formal but very cute look.
11. Short natural hairstyles for black women
This great hairstyle lets you keep your natural hair while giving it a stylish twist. The braided Mohawk hairdo can be achieved on short hair easily by pairing some thick cornrows on the sides with a short bun at the top.
12. Blonde natural pixie haircut
Give your pixie cut a fashionable twist by adding a glorious platinum blonde hue. The textured look features sexily tousled locks and a side-swept fringe that covers one side of the head.
13. Natural tousled locks
An intentionally messy hairdo exudes confidence and feminine appeal. To achieve this short hairstyle, give your bob a bit of texture by mussing it up. Adding some lowlights to the locks also helps you give your look depth and more dimensions.
14. Blonde mohawk for short natural hair
Wear your short hair in a bold Mohawk by shaving the sides completely and leaving blonde locks on the top. This audacious version of the Mohawk is androgynous but also very sensual and chic.
15. Short platinum bob hairstyle
This simple hairdo is easy to style on short hair. Giving it a brighter shade of blonde makes it complement the skin tone wonderfully. The extra short bob carries a trendy androgynous appeal.
16. Short wavy pixie haircut for natural hair
Styling your short blonde hair into short waves is a great way for giving it more definition. This pixie cut looks multi-dimensional and wonderfully textured thanks to the subtle addition of balayage highlights which leave it looking radiant.