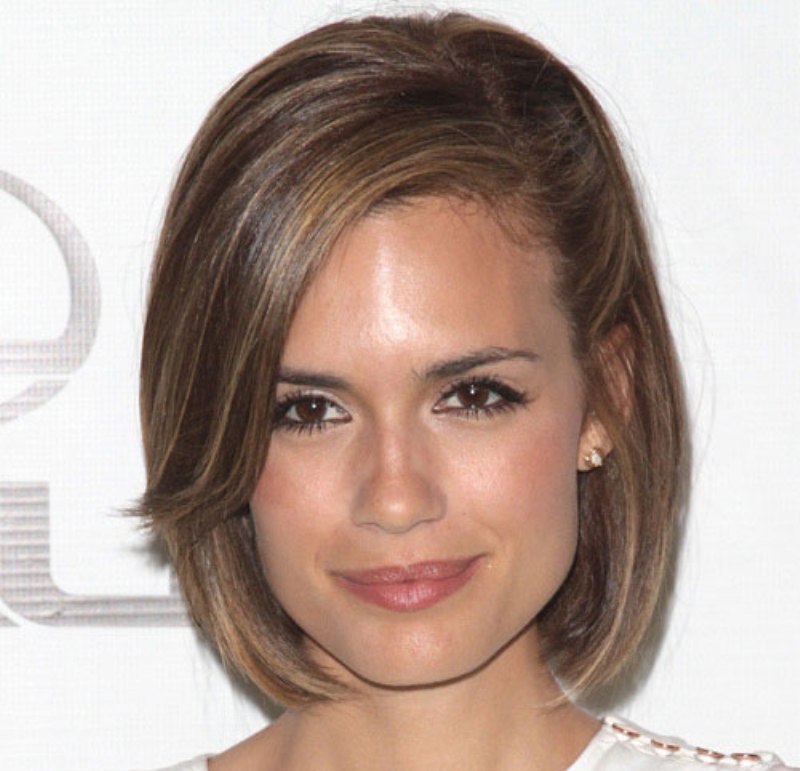 Sew in hairstyles offer the versatility, length, thickness and color which your natural hair may be lacking. All that matters is your taste and the functionality of the hair extensions when it comes to creating tastefully done hairstyles. Here are prime examples of just how good a sew in hairstyle can look.
Beautiful Sew in Hairstyles
1. Light and Dark Pixie Sew-in Hairstyles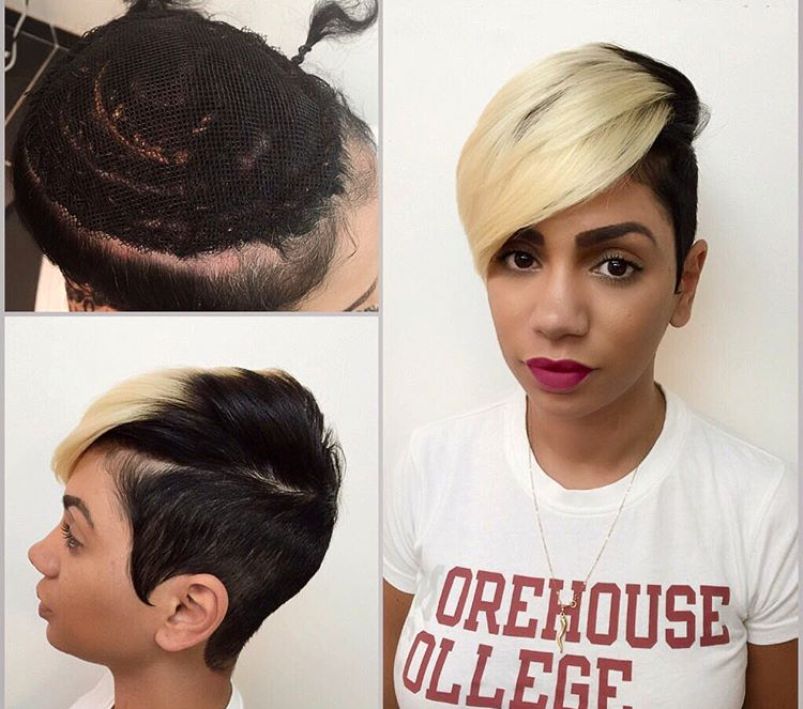 This punky sew in hairstyle uses a combination of blonde and black extensions to create a stylish color contrast between the two. The blonde piece has been swooped over stylishly to one side, leaving the ebony piece accenting it as a dark under layer. Parting the side helps to distinguish the different parts of the pixie haircut superbly.
2. Wavy Long Bob Sew in Hairstyle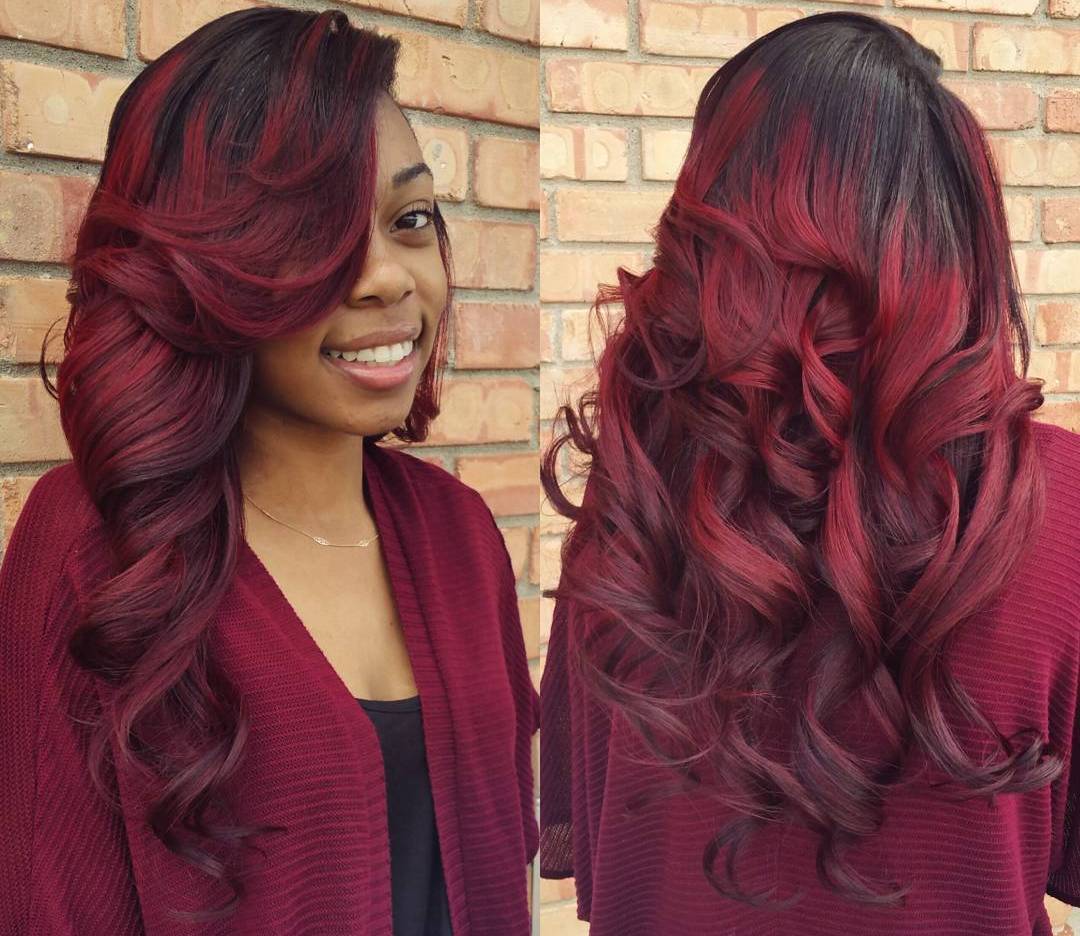 Sew-ins can get you those luxuriously wavy bangs that your natural hair can't achieve. In this example, we see just how sultry the big curls look thanks to the gloriously wavy texture of the hair. A seductive hue of burgundy has been stylishly added using balayage in a radiant yet natural way to keep the look exquisite.
3. Natural Looking Sew in Hairstyles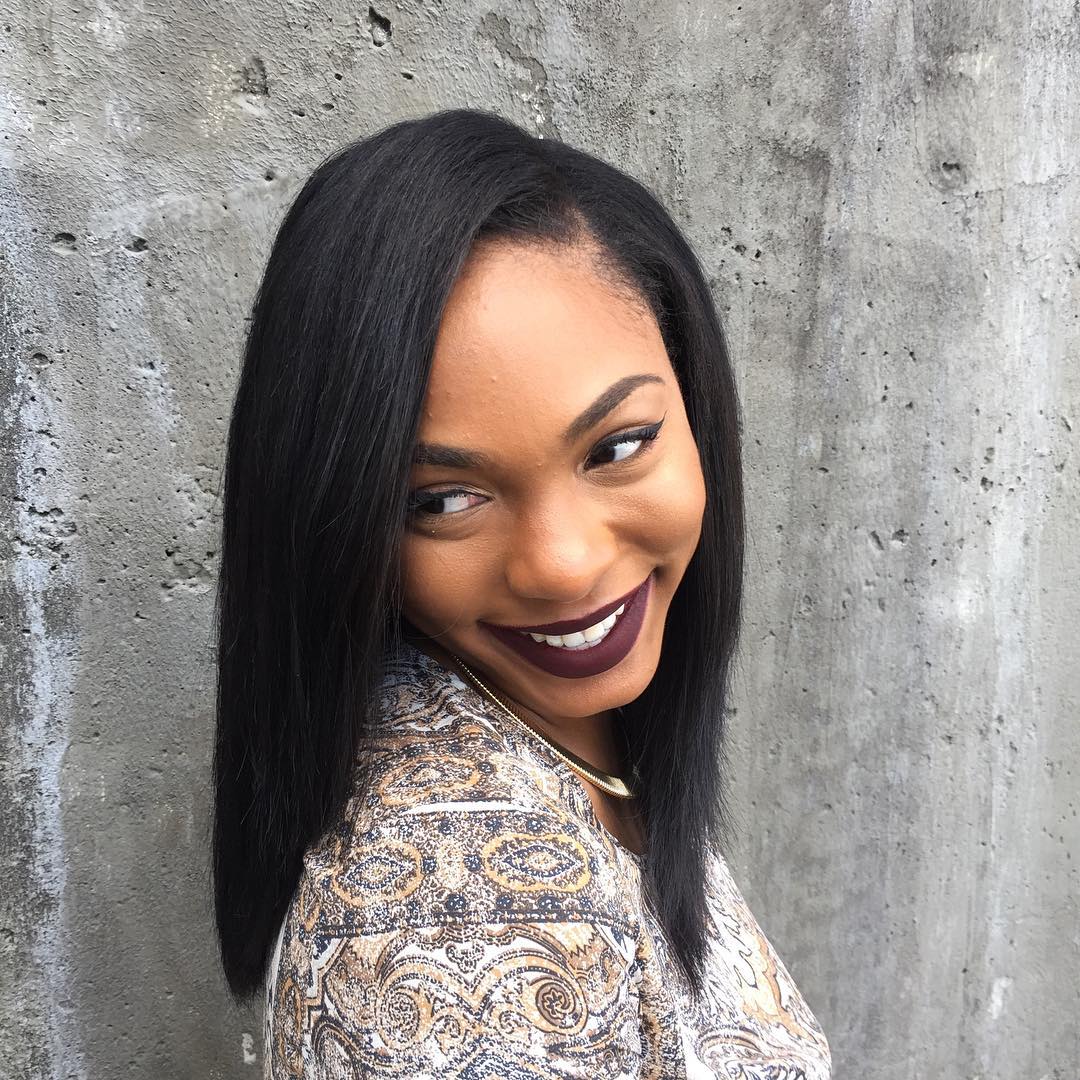 Keep it fresh and natural with a simple ebony sew in hairstyle. Black is the best color as it helps to hide undergrowth better, complements the skin tone and also looks effortlessly natural. A smooth, blunt cut will keep the edges flowing naturally and afford you lots of free movement without damaging the style. Focus on getting a natural hairline to keep the look as unadulterated as possible.
4. Blonde Baby lights
Get your style going with some subtle inflections of color. Straight textures usually look better with bolder colors so ombre is the best way to infuse bold streaks of color into black hair. This radiant long bob uses a combination of balayage and ombre to infuse radiant golden baby lights with touches of auburn into the hair.
5. Simple Bowl Sew-in Hairstyles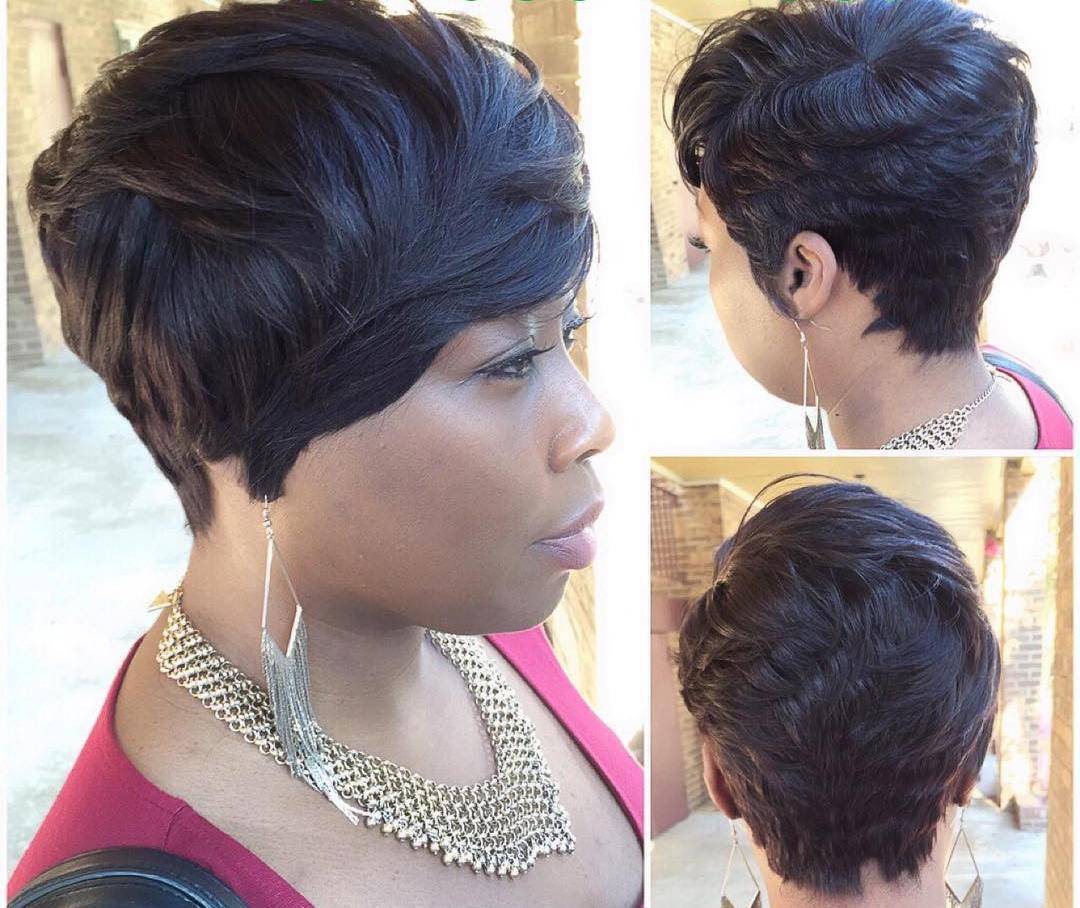 The best part about sew ins is that you can have them cut to perfection. This cute bowl cut, for instance, features the perfect length and a wonderful texture which is brought on by the slightly wild layered locks on the head. Wear it black to keep the look formal and sexy.
6. Bouncy Curls with Side Part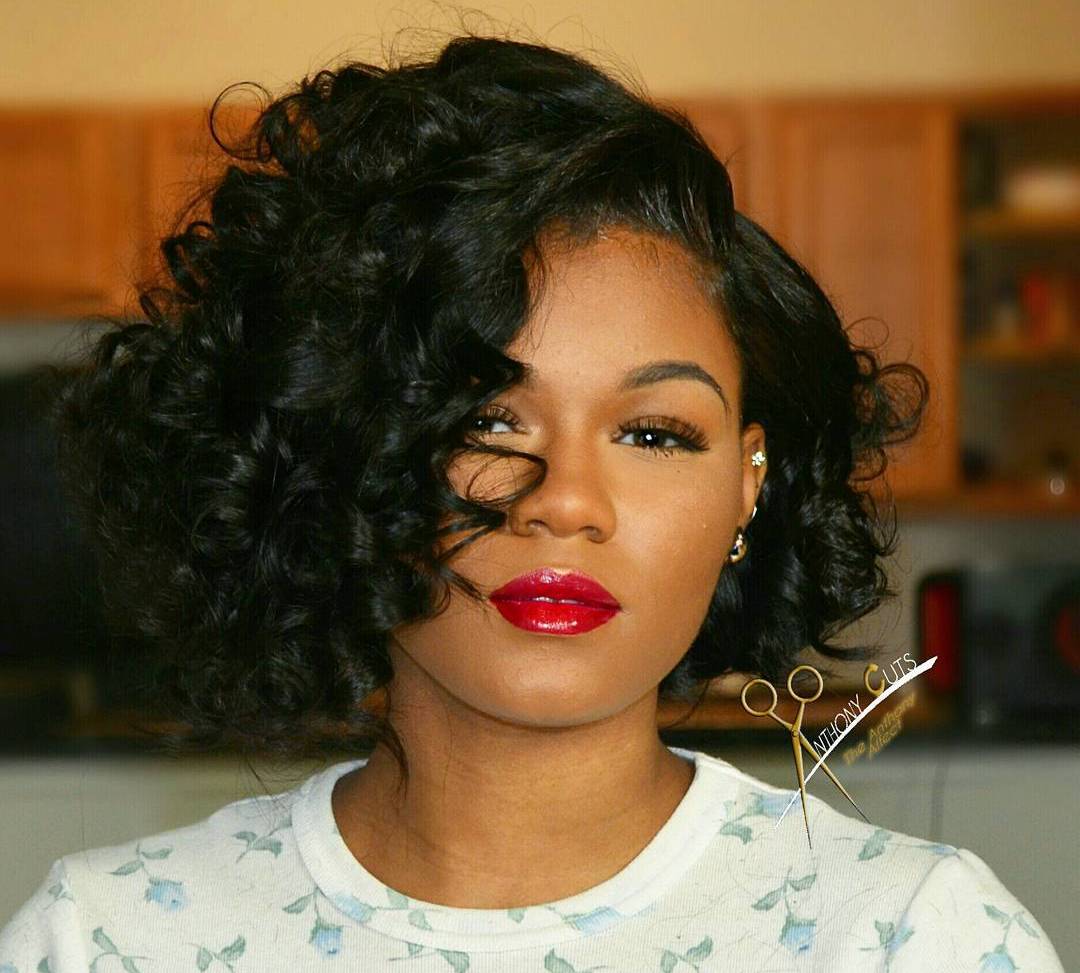 For a fun look, try this funky curly sew in with a distinct side part and a glamorous, glossy finish. The curly hairdo takes on a natural appearance thanks to the stylishly textured locks while the glossy ebony finish complements the olive skin tone and also accents your features and the bold red lipstick.
7. Flowing Straight Sew in Hairstyles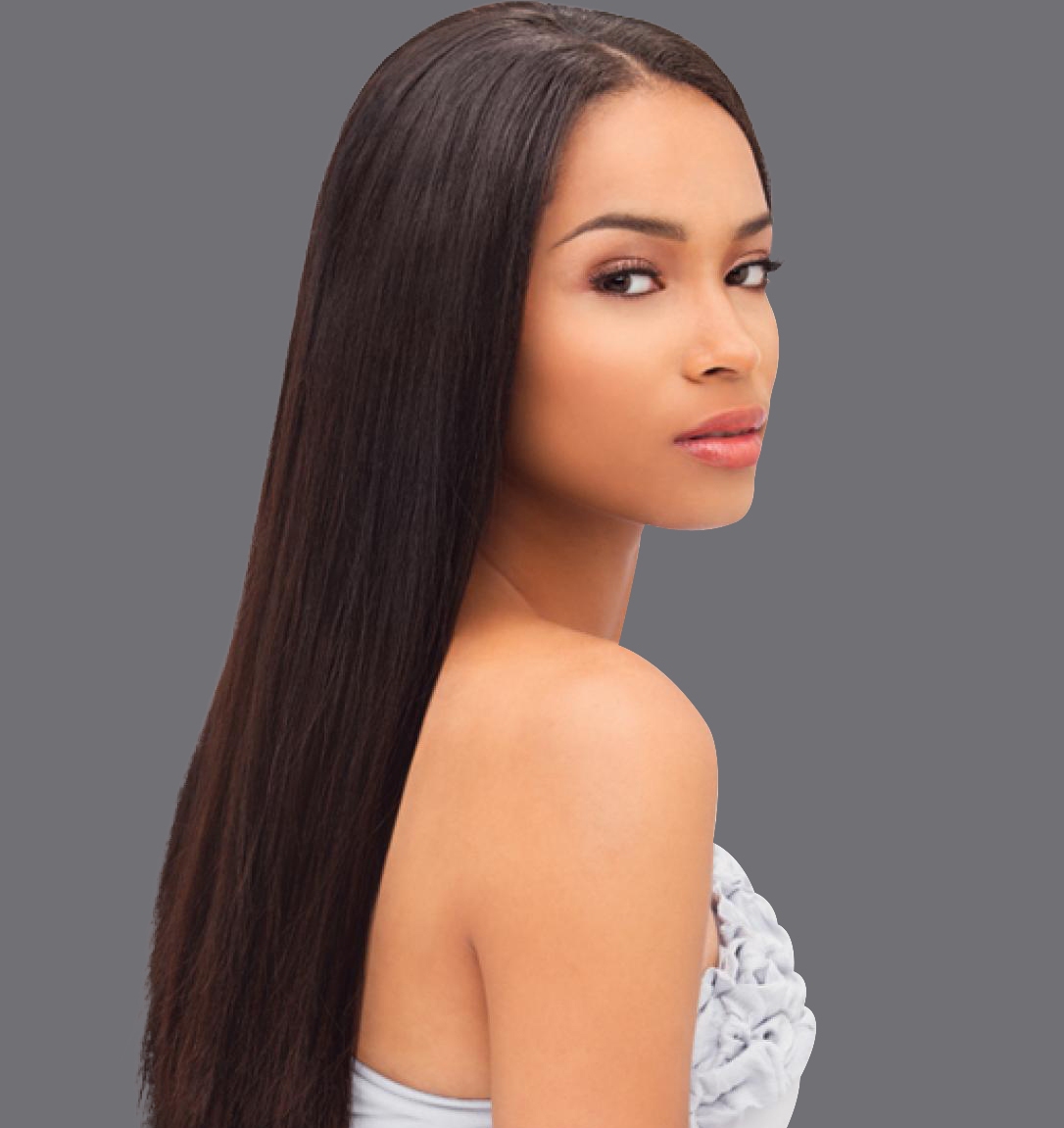 For an exquisitely natural finish, try this elegant, straight sew in with a flawlessly smooth texture which looks even more exquisite with the glossy finish. The ebony color works great with all skin tones and features a classic middle part that makes it look natural. Pay attention to your braid patterns in order to keep the seams well concealed.
8. Highlighted Sew-in Bob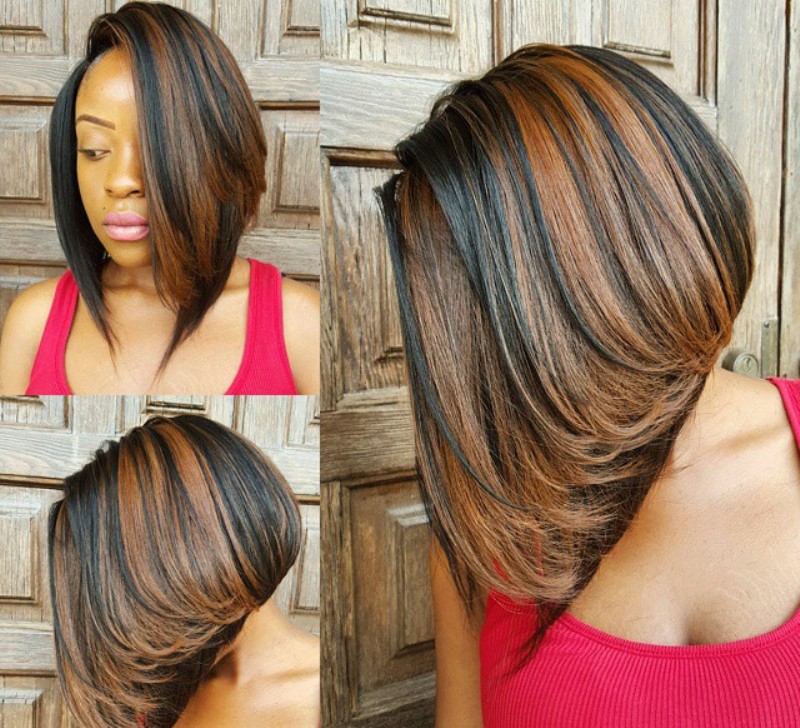 Smooth caramel highlights turn this bob sew in into a glamorously effeminate look. Texturizing products have been used to give it a superbly natural finish despite the caramel balayage strips. A choppy, angled cut keeps the look fresh, unique and sassy.
9. Gorgeous Wavy Sew in Hairstyles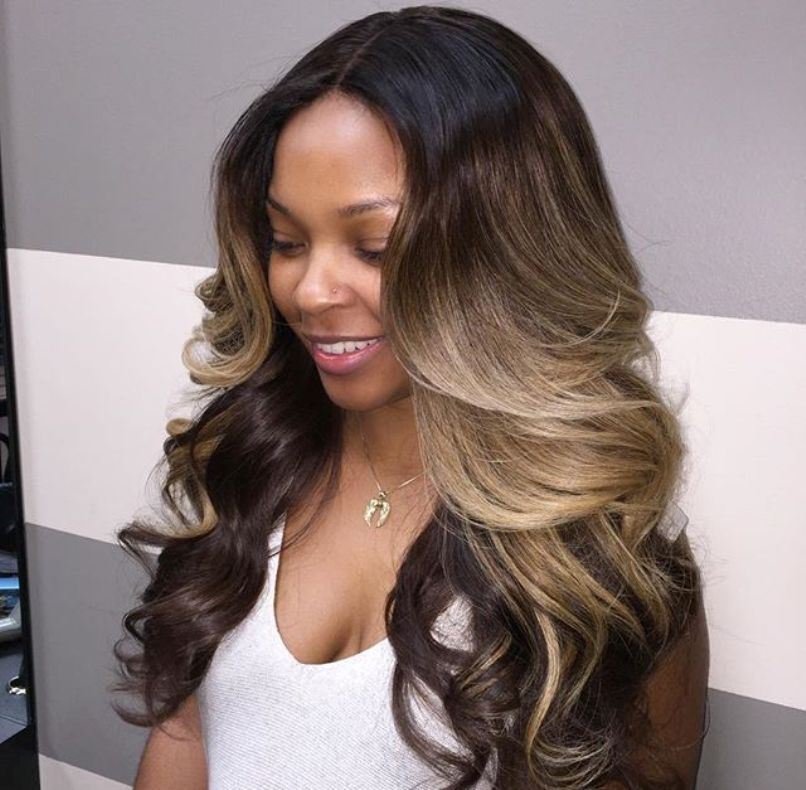 When rocking a short sew in, you can curl up the locks to boost the volume of the hair in addition to giving it stunning waviness and a natural, windswept texture. Infusing blonde highlights of color into the ebony hair will also work in your favor as it will help to give it more depth and enhance the radiance of the look.
10. Long Burgundy Waves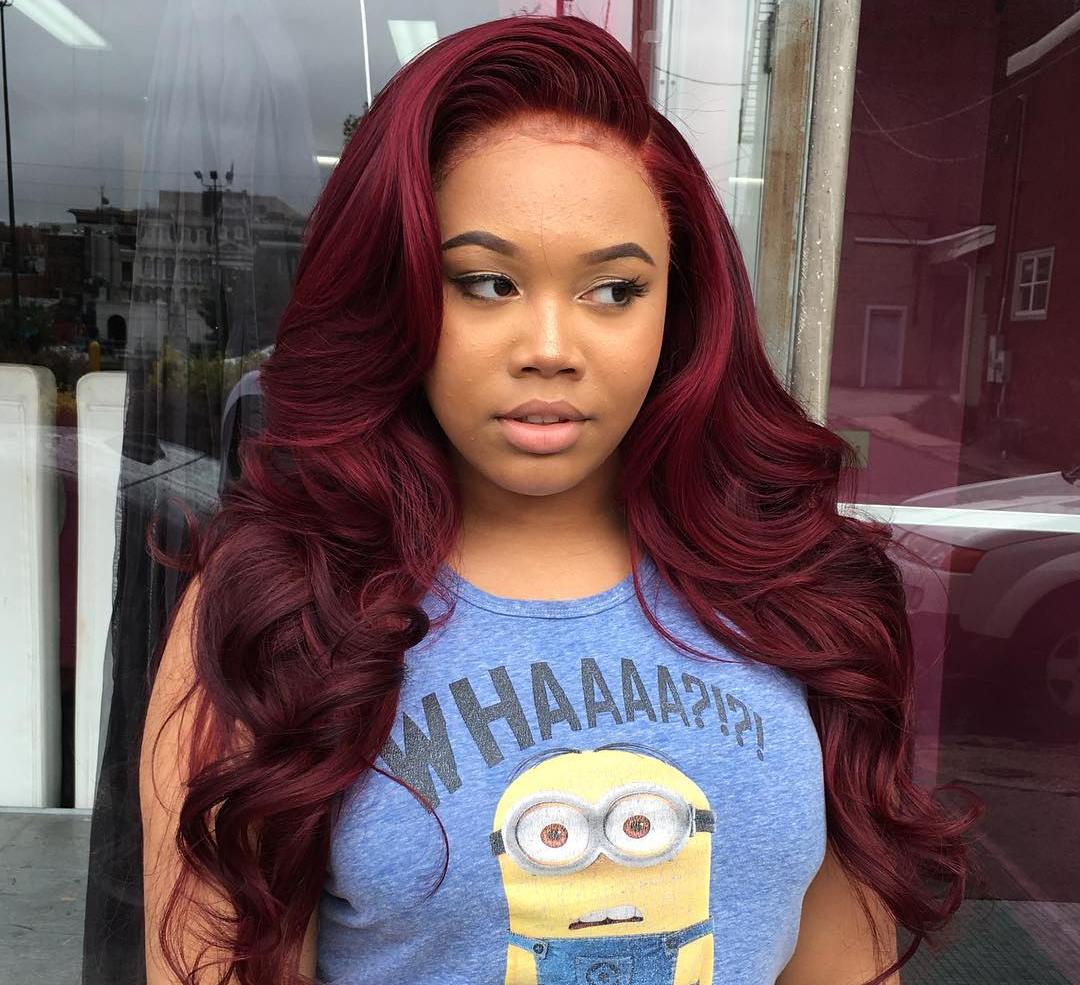 Highlighting your wavy locks with muted shades of burgundy creates a nice color effect that stands out better than any crisp highlights might. The touches of burgundy help to define the smooth, feminine locks better and also adds radiance to the look. Tousle the flowing locks towards the end to give them a natural, textured finish.
11 Asymmetrical Sew-in Hairstyle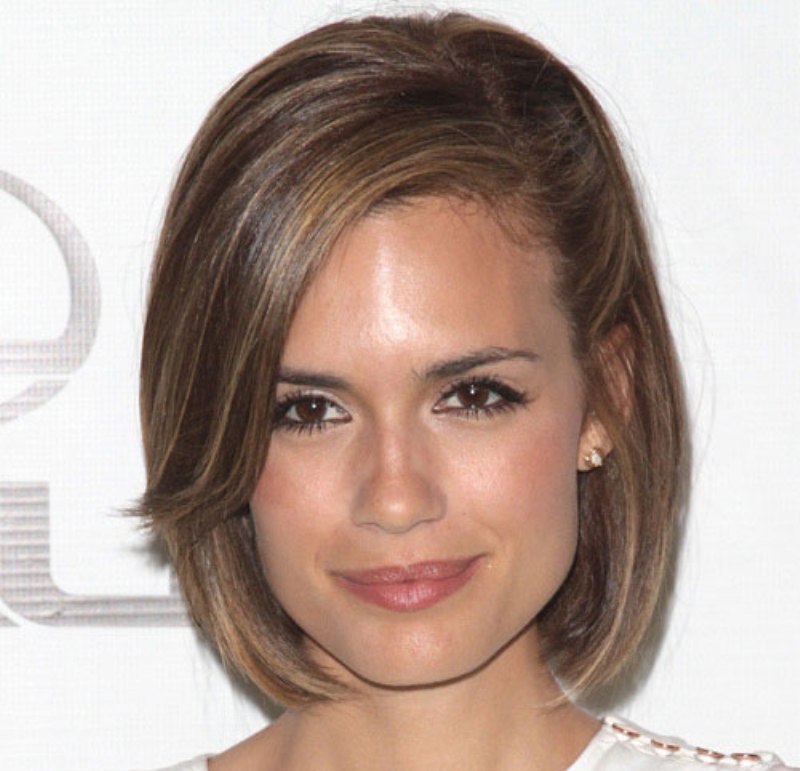 Treat yourself to something unique by making use of different lengths to create stunning effects. This coffee-brown sew in uses some extraordinary layers to create fabulous angles and a blunt cut to augment the natural appeal of the hairdo.
12. Short Ebony Bob Sew in Hairstyles
Although this cute sew in looks easy to pull off, you should be very careful to hide the seams for it to look natural. The hairstyle carries a subtle elegance which is attractive without being too loud. A diagonal middle part and soft, wavy layers gives the look a stunning finish.
How to Do Sew-in Hairstyles
Sew-in hairstyles are generally easy to achieve. The fundamental principle if to first plait your own hair and get it all set and prepared for the sew in which is carefully sewn into the hair. You can watch the video below to get a hang of it.