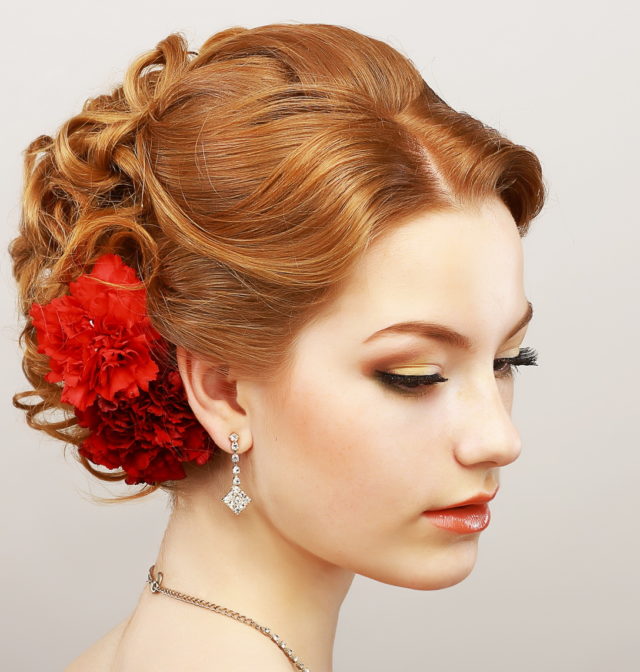 Your imagination should not be limited by the length of your hair. Prom hairstyles are usually for long hair you will think but definitely not. Short hair can be fashioned in some of the most glamorous prom updos. Adding braids, twists, rolls, hair accessories and stylish colors is a great way to look unique on your prom night. Here are ideas for short prom hairstyles.
Cute and Easy Prom Hairstyles for Short Hair
1. Classic prom pixie with floral band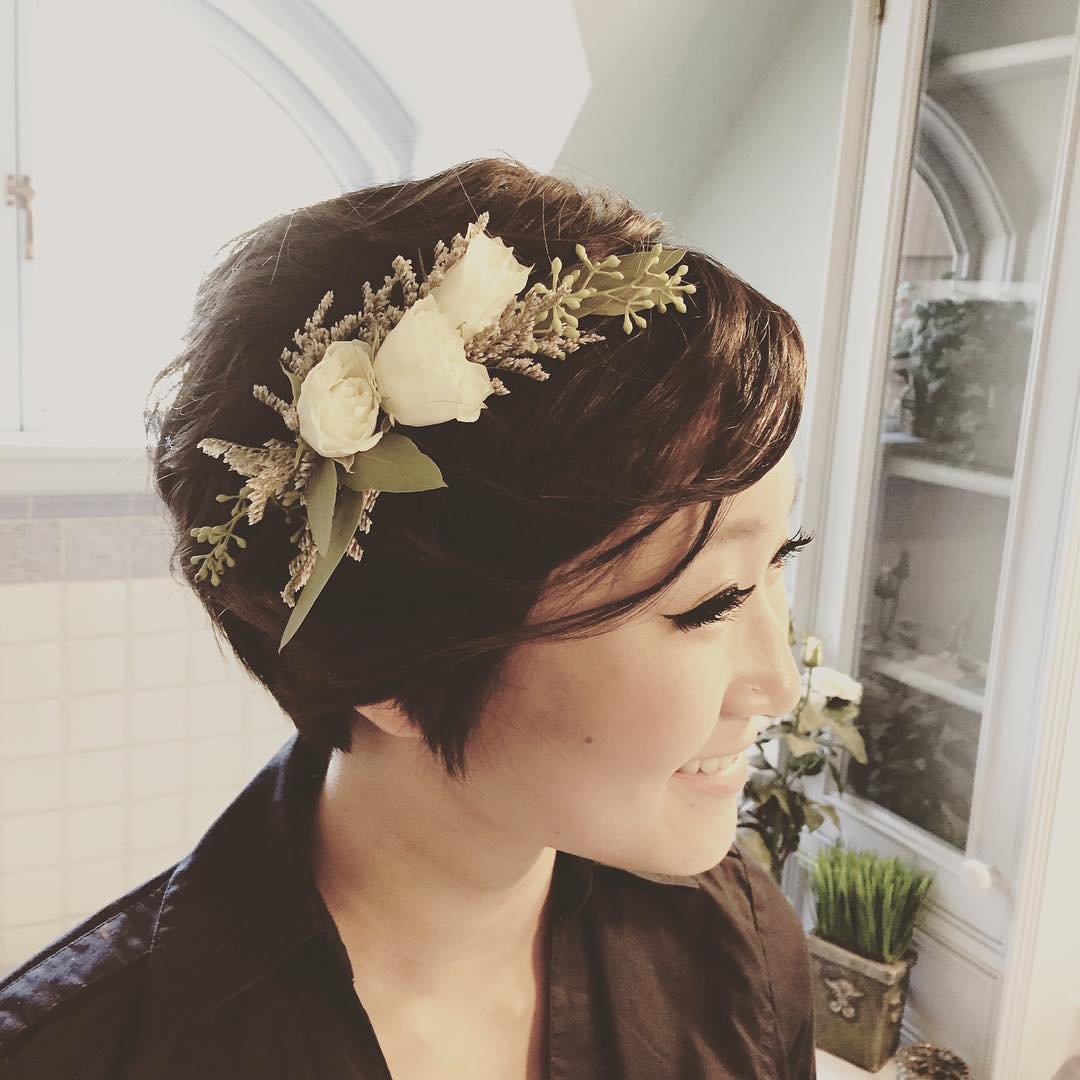 You can never go wrong with this tried and tested Prom hairstyles. It is simple yet stylish and classy enough to be worn formally. The long pixie haircut is embellished nicely by the addition of the floral crown which transforms it into the perfect ballroom hairdo.
2. Wavy bob prom hairstyle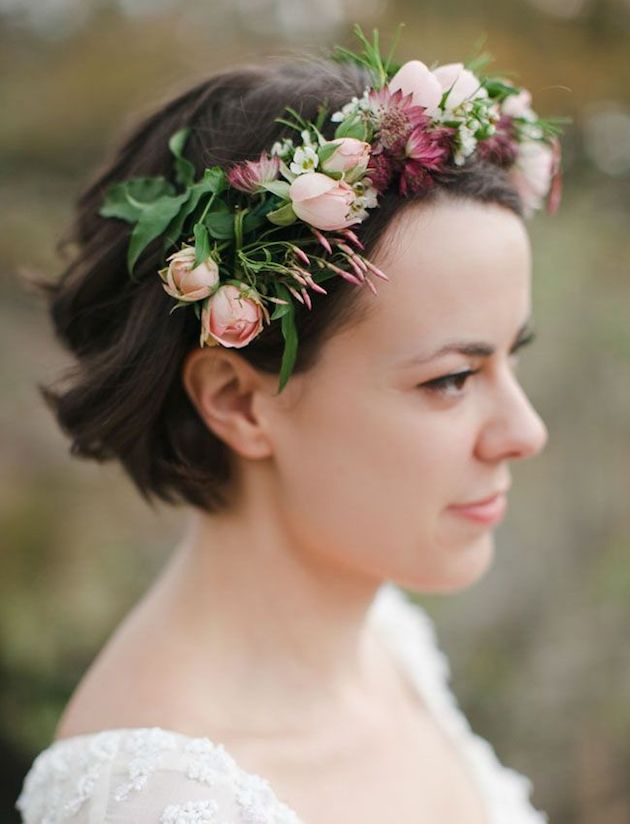 This is another example that exhibits the superb use of the floral band. Wear your short hair in a simple wavy bob with soft curls and a tousled texture. Adding the prominent floral band accentuates the femininity of your hairdo and infuses it with an element of elegance.
3. Prom hairstyle for short curly pixie
If you have the facial features for it, a short pixie cut can work wonders in accentuating those features, resulting in a very feminine hairdo. Keep the top voluminous and curly with loads of texture. Shorter sides are ideal for showing off your face.
4. Short Hairstyle with Side Braid
Intricate dos are often simpler than they appear to be. This elaborate side braid creates a stylishly asymmetrical hairstyle that combines greatly textured hair with a superb braid. The braid can be held in place easily using bobby pins.
5. Short Curly Updo for prom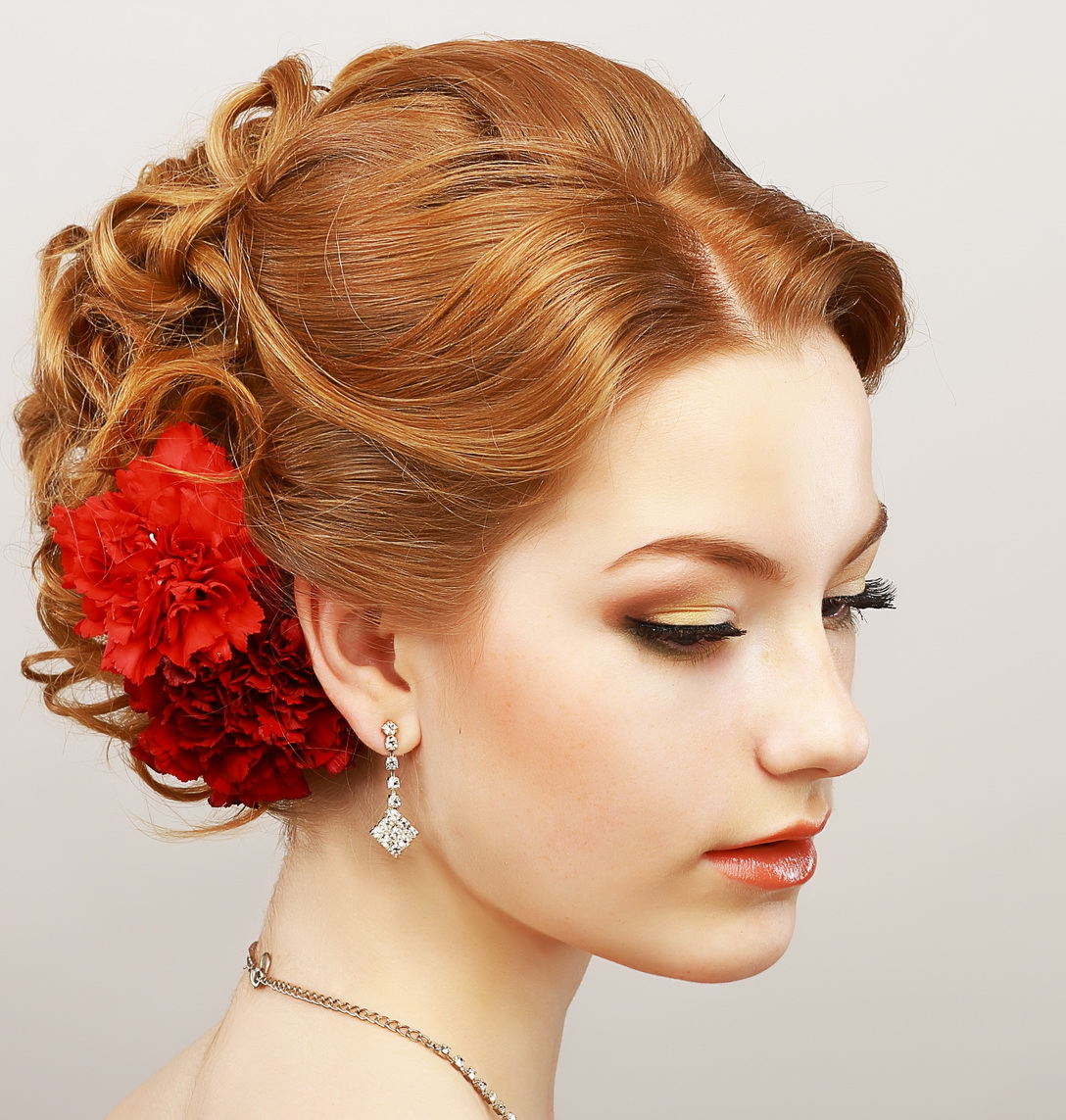 Cropped hairdos often look softer and more feminine when given some curly details. This hairstyle even though short can be created to an updo with its luxurious curls. The front is parted in the middle and straightened down into the lush golden curls to complete a very formal prom hairstyle.
6. Asymmetrical bob hairstyle for prom
Princesses can be audacious too so instead of thinking cute and girly for your prom do, think bold and outlandish. If a short bob is just too plain for you, get familiar with the scissors and crop one side short then swoop over the rest of the hair to the opposite side of the face.
7. Braided faux mohawk hairstyle for prom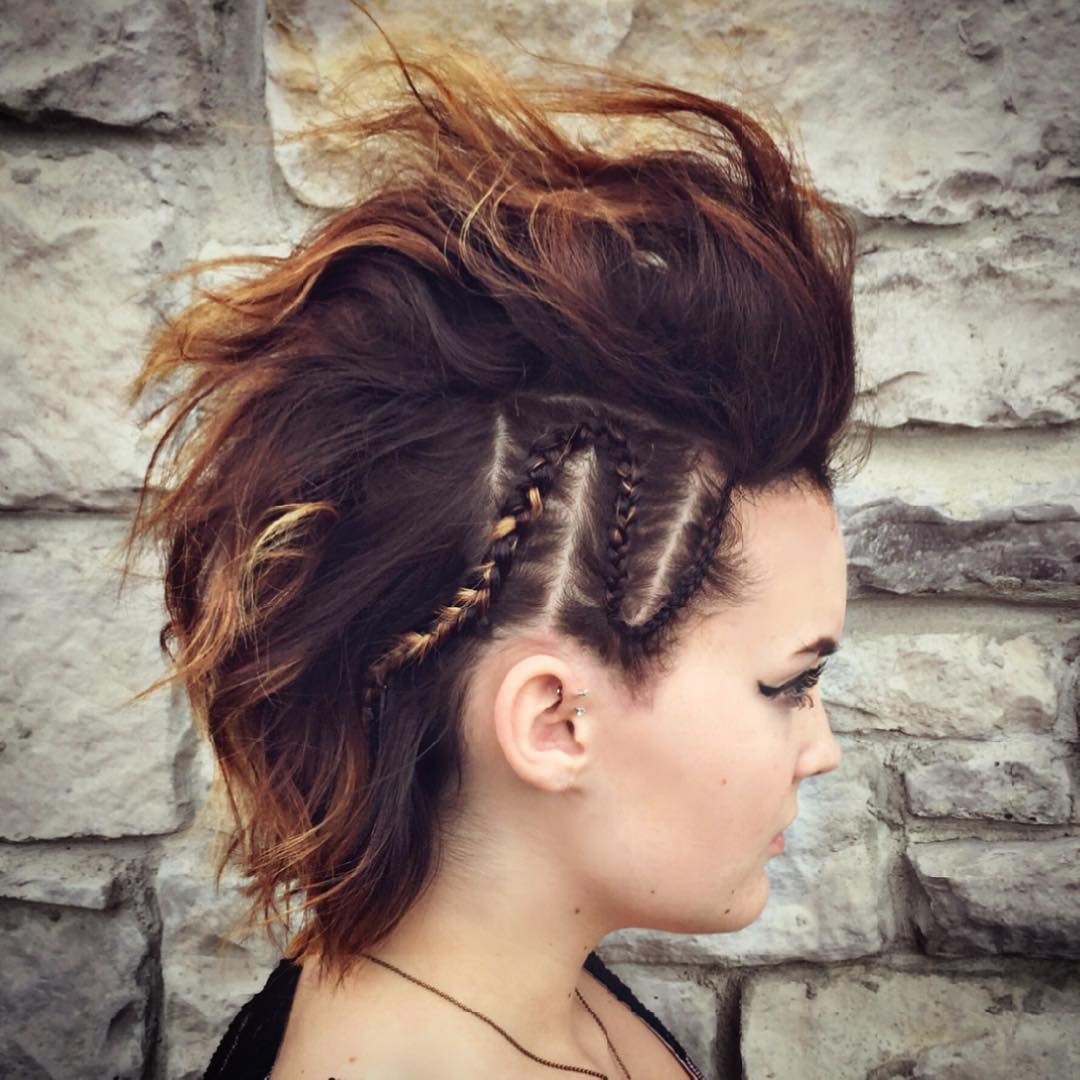 Not everyone wants to be a princess for prom. Keep your edgy rocker girl appeal by braiding the sides and leaving the top relatively messy. This voguish Mohawk hairdo can look even better if you top it off with some sunny highlights to give the hair some color.
8. Platinum center braided hairstyle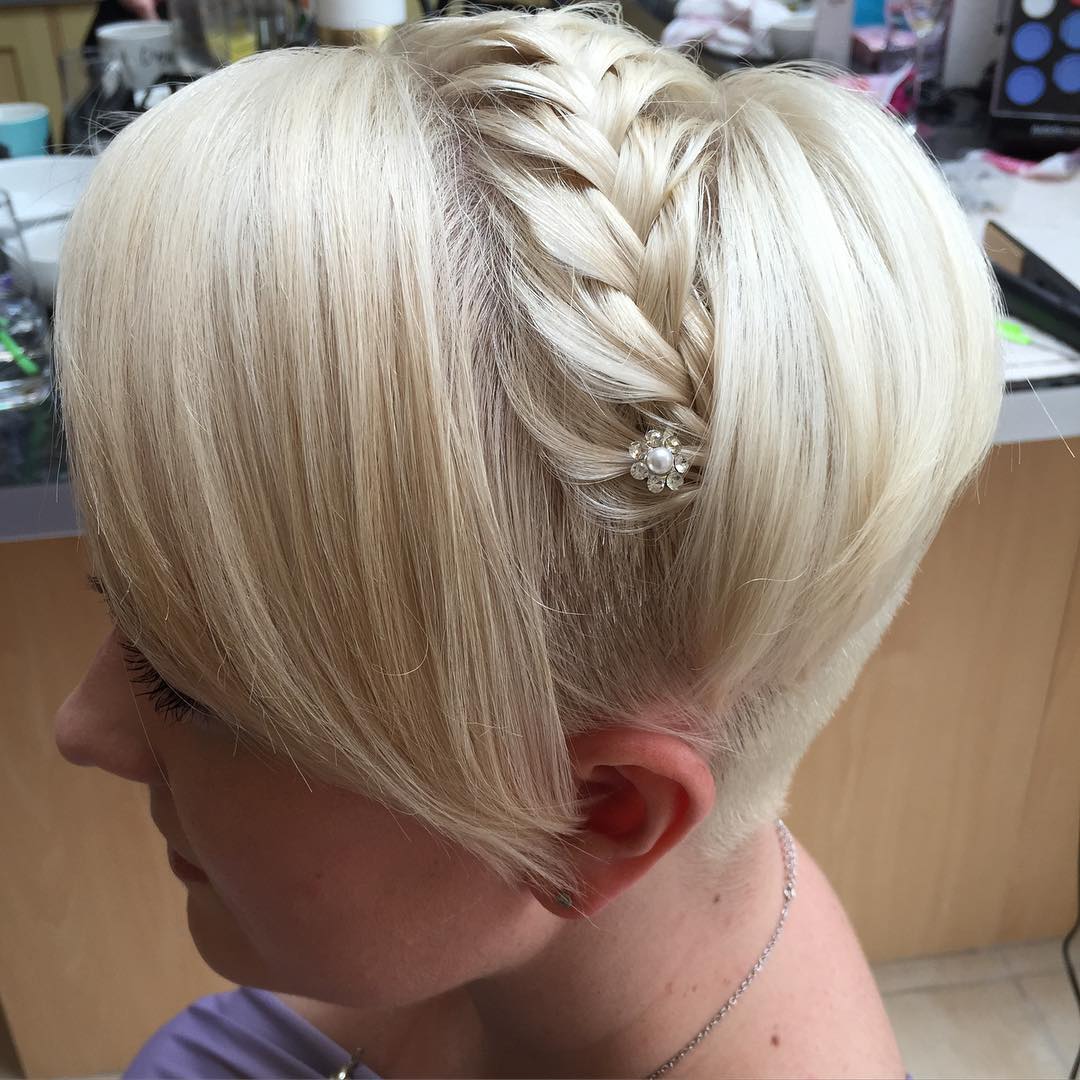 Get fancy with an accent braid to inject elegance into your look. You can use the braid to bring your short undercut bob to life, especially since it adds texture and style to what is generally a tame look. It will also be a stylish way to separate the front from the back.
9. Dread locks Prom hairstyle for short hair
it is an absolute crowd-silencer. Wearing this hairstyle with a bold ear ring and a mid makeup will give that blossom look required in a ballroom. Though the locks seems more difficult to pull off, it is sure to last long and remain ever beautiful even after the prom.
10. Bubble ponytail hairstyles for prom
Although pulling this look off may require a visit to your stylist, it is definitely worth the trip. This beautiful prom updo features bubbly ponytails that look fantastic especially when done on short hair.
11. Grey multi-braid updo for prom
A single braid is a girlish touch to any hairdo. However, throw in a few more and you have a ballroom-worthy hairstyle that exudes elegance no matter how short your hair is. For a delightfully bohemian look, throw in a few braids running across the hair.
12. Braided prom updo hairstyles
Short hair should not limit your updo options. This cute look features tightly pulled back sides and a simple yet stylish braid knotted around the head and into a perfectly braided bun. You can opt for a few hair accessories to give it a bit of sparkle.
13. Loosely braided Prom updo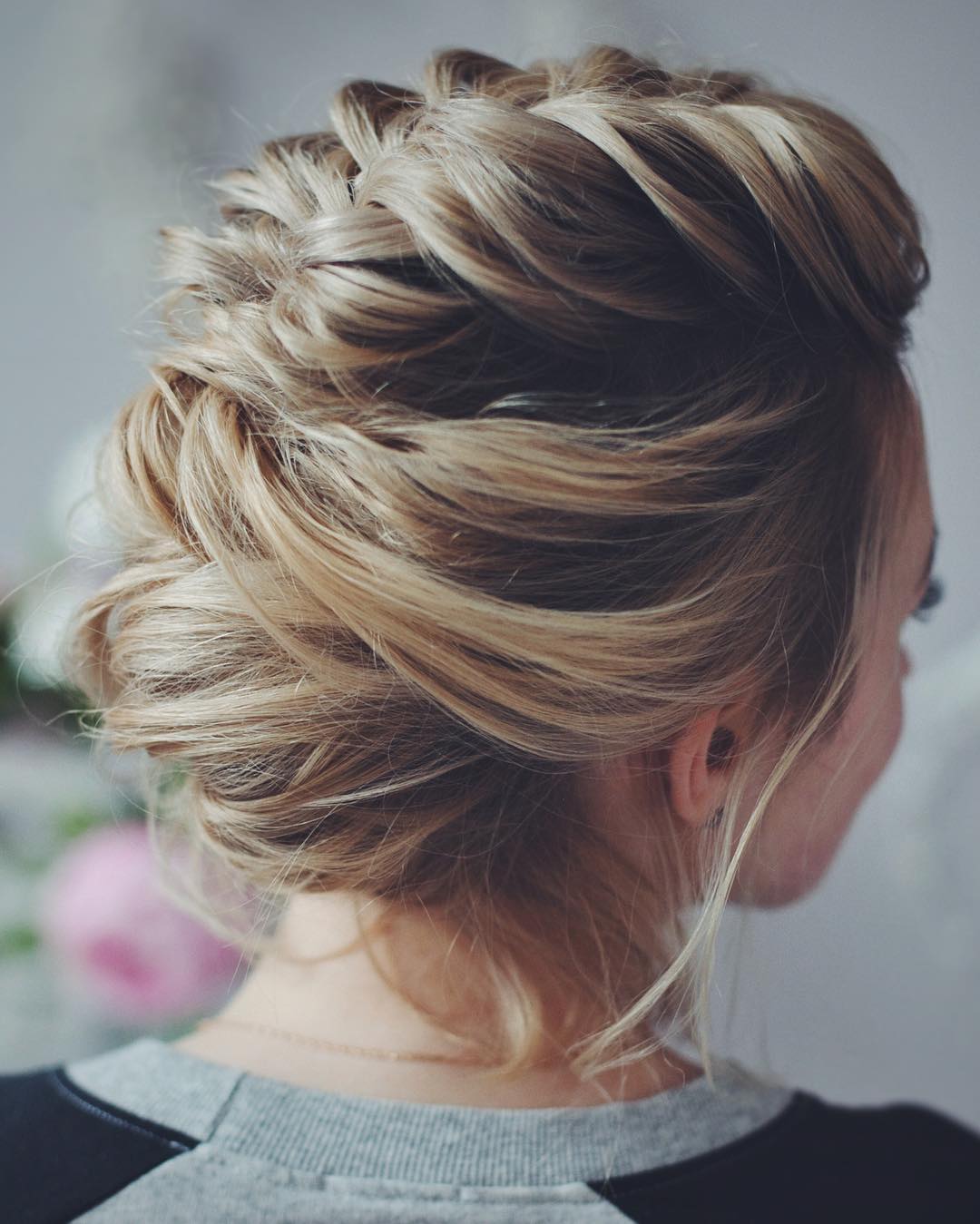 Simple yet oozing class, a loose updo will forever have the right balance between formal and girly. This short-haired updo features a loose center braid accentuated by tousled locks of hair which give the look lots of natural texture.
14. Loose Braid Prom hairstyles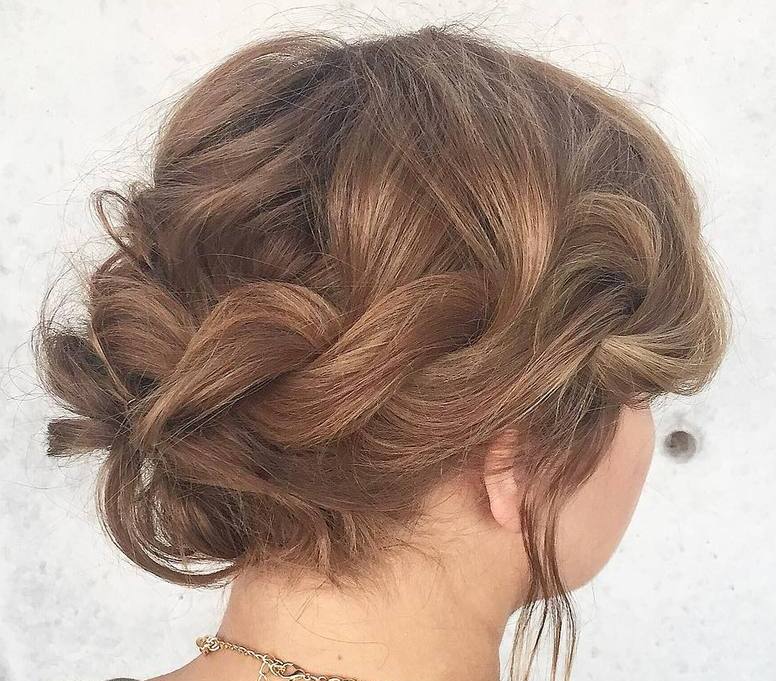 You do not have to have the best braiding skills to pull off this prom updo. A simple braid running across your hair will suffice as an elegant hairstyle for the formal occasion. Keep the braids thick and the hair full of texture.
15. Prom hairstyle for short multi-braids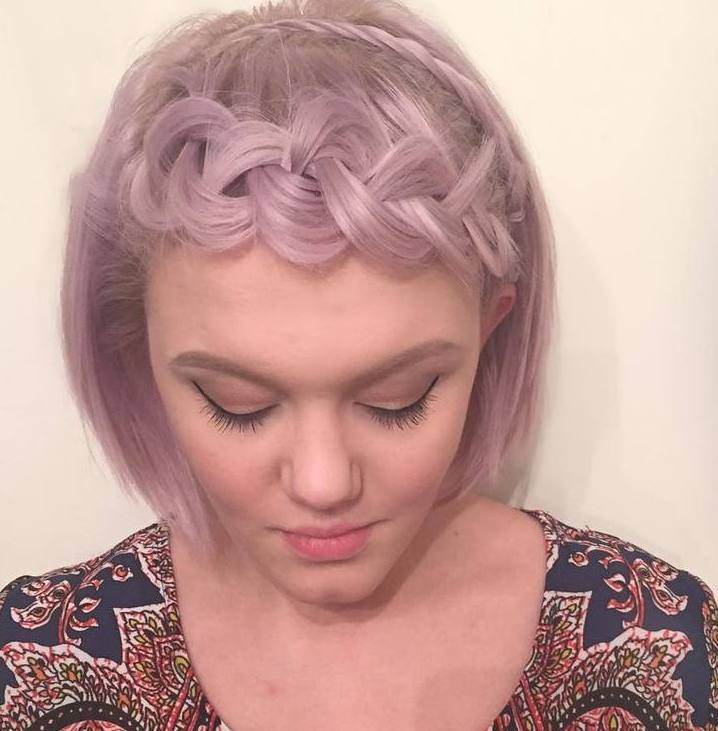 Soft colors such as pink deserve an equally girly do to match their appeal. Style your short bob using multiple braids of different thickness to give it a uniquely classy finish. A braided headband is always a good place to start.
16. Rolls and Twists Prom hairstyles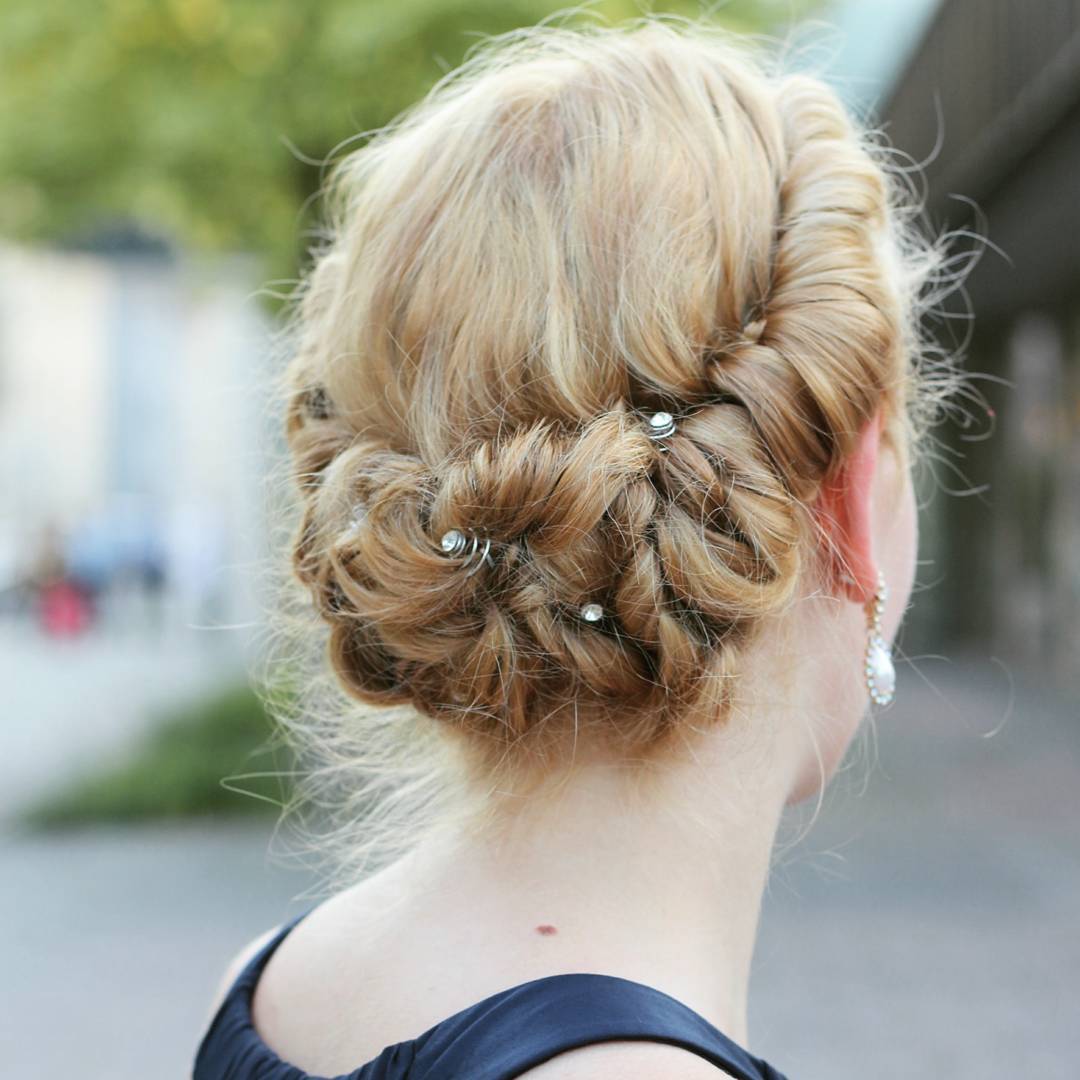 Make use of sparkly hairpins to turn your rolls and twists into a glamorous hairdo fit for any ballroom. Leave the hair slightly frizzy to add a carefree appeal to the look. Style the rolls or twists running down the sides of the head and into an elaborately braided bun.
How to Create Cute Prom Hairstyles for Short Hair
Every woman or girl wants to look outstanding on prom nights and there is no better way to get started than right from the top which is your hair. The principle is simple; since prom is usually a formal or semi-formal event where you have to dress to kill, ensuring that you tick the necessary boxes would guarantee that your hair stands out.
Watch this video on how to easily style a cute prom hairstyle: