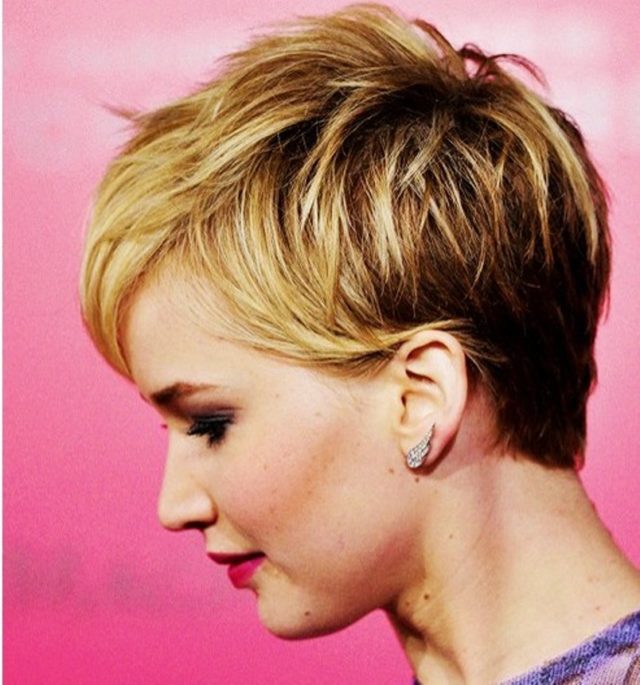 Stylish yet simple, the pixie cut is the best way to appreciate your short natural look. It can take on a variety of styles that are made possible using different colors and cutting techniques to fit various face shapes. Pixie cuts are easy to Personalise especially in the hands of an experienced stylist.
Cute Pixie Cuts for Women
Pixie haircuts are not just smart looking, they can enhance your elegance and fit every occasion. If you have not tried pixie hairstyle in a while, these carefully selected versions will provide the much needed inspiration.
1. Curly Black Pixie Cut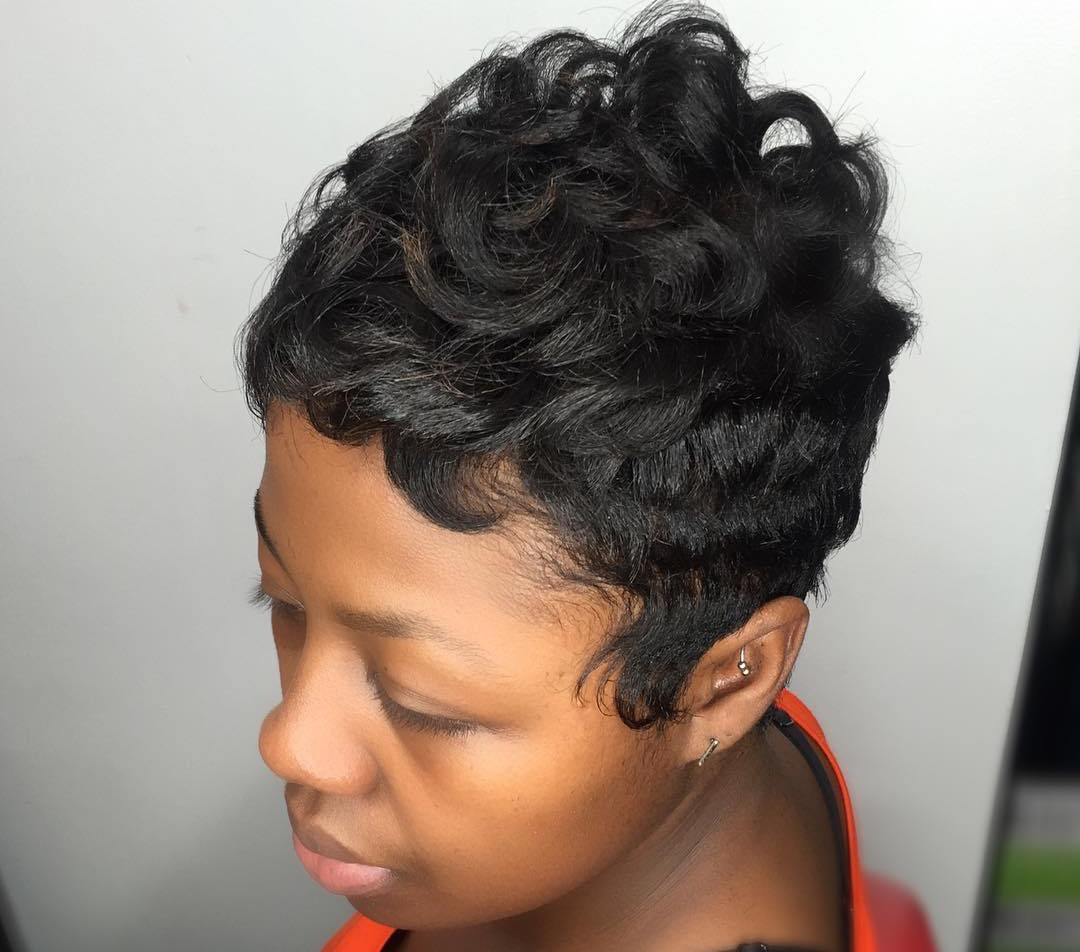 Short natural hair can be worn in a variety of styles. If you are into the curly hairdos but don't have the length to pull it off, a curly pixie cut can work just as well in showing off your short curly locks. Shorten the sides and leave the top wavy and tousled to give the hair more volume and texture.
2. Springy Pixie Cut
If your hair is naturally curly, fashioning it into a short, voluminous pixie cut can result in a confident and fun look. The curls should be small to medium-sized and tousled a little to give the hair a bit of texture and add volume. You can shorten the sides slightly to keep them looking naturally flat.
3. Regular Pixie Cut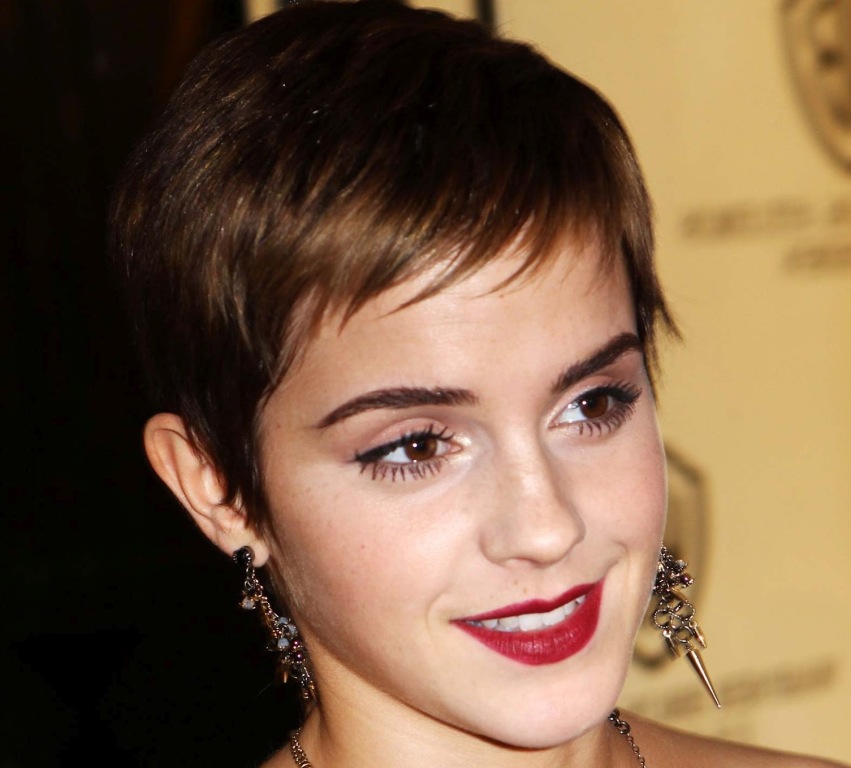 Conservative looks do not have to be boring. If you are trying out a new short look but you do not want anything too bold or flashy, try keeping your pixie cut relatively boyish and standard. The top can be slightly bigger than the sides or you can give the hair an even length to keep the look tame.
4. Layered Pixie Cuts for Women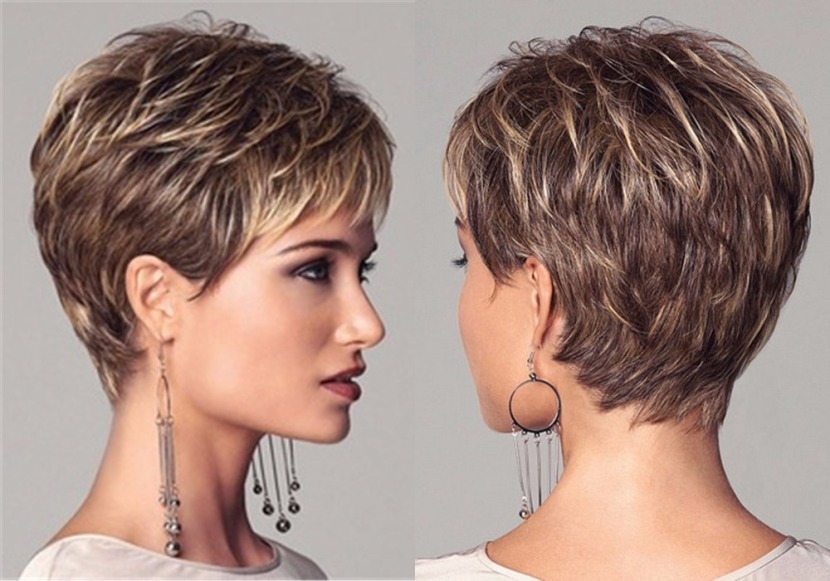 If your hair is too short to pull off some of the flashy variations of the pixie, throwing in some well-placed highlights and lowlights can give the impression that your hair is bigger than it actually is. This boyish pixie cut is fairly basic but with the addition of golden highlights and a darkly shaded undercut, it appears to have a fuller body and becomes more radiant.
5. Copper Red Pixie Cut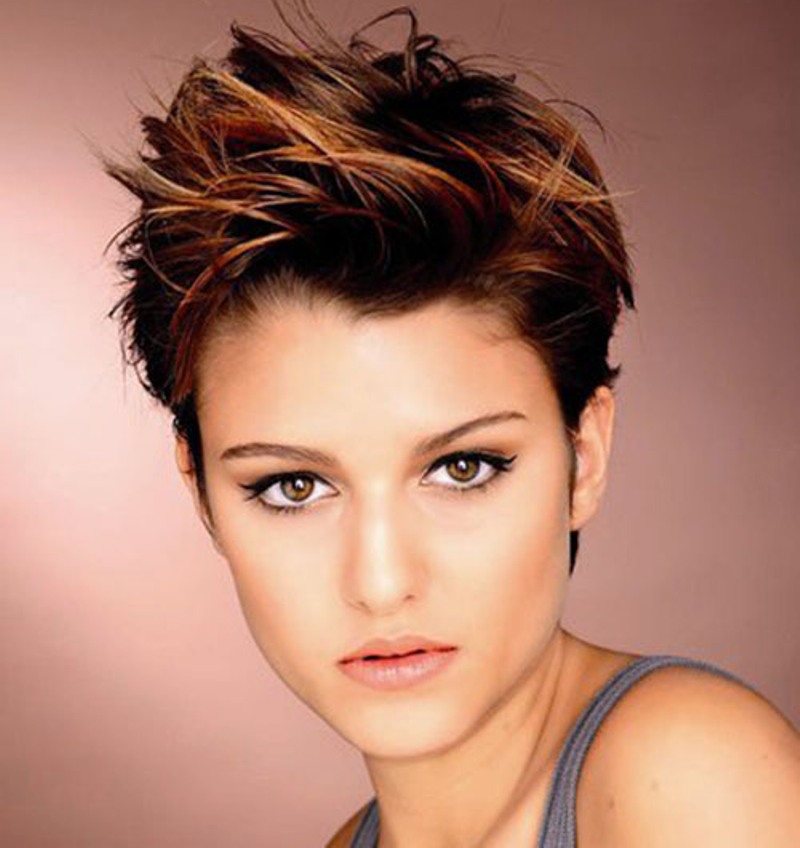 Keeping it short can sometimes be a very sexy way to wear your hair. This short pixie cut is given pizzazz by its wonderfully spiky locks with a touch of copper red spikes at the front. Touches of the same color have been thrown into the hair to give the glossy locks a radiant finish. This low maintenance look should be worn tousled to afford the short hair more texture.
6. Stylish Pixie Hairstyle with Golden Locks
This classy look is no doubt one of the most stylish variations of the pixie cut. This may be because of the stylish textural contrast created by the cropped sides and the mess of tousled locks on top. Admittedly, it is not everyone's look since not many will be willing to go gold with this. However, it is a definite head-turner when done right, especially with the golden buttery locks.
7. Messy Pixie Haircuts for Women
It is amazing what a bit of texture can do to a conservative look. This would have been a simple pixie cut were it not for the addition of the large curls on top. They create a flattering contrast especially thanks to their different textures. Touching the curls with bright blonde highlights makes the hair all more enticing.
8. Chic Pixie Cut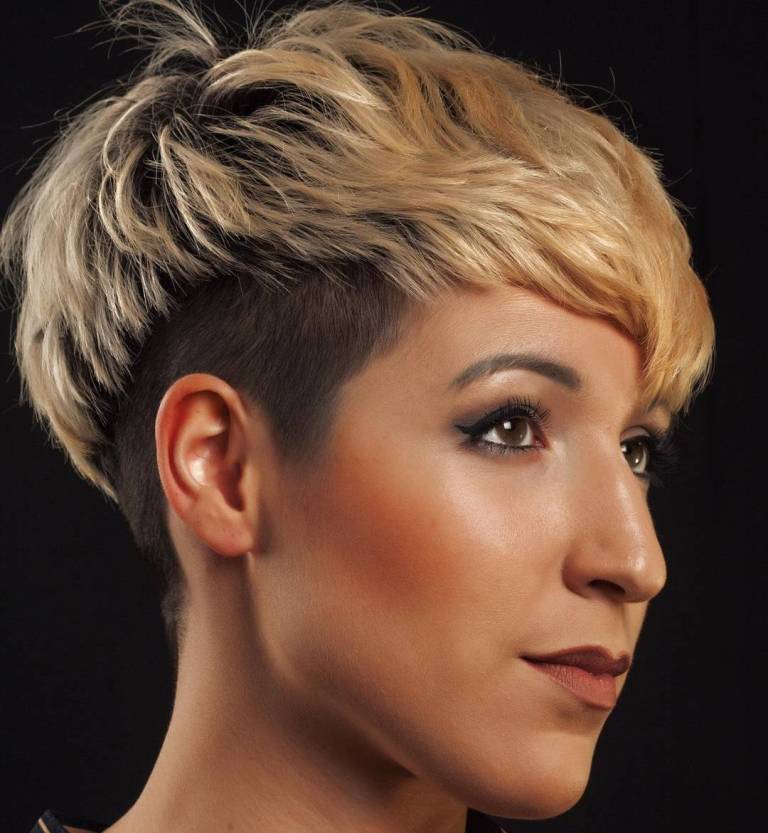 Rather than wearing your pixie cut in the traditionally symmetrically shortened sides, giving the top a bit of an undercut is a stylish twist you can add to make your hair stand out. This chic pixie cut features radiant shades of blonde with exquisite dark streaks and a dark under shave to give it depth and make the top look more voluminous. The fringe has been given a blunt uneven cut to match the general texture of the hair.
9. Relaxed Pixie Cut
If your short natural hair will not cooperate when it comes to styling it, relaxing it will make it easier to fashion into a curly pixie cut. If you are feeling bold, give the locks at the top a bit more length and tousle them up for more texture. Additionally, you can spruce it up by adding a touch of color to make the look unique.
10. Stunning Modern Pixie Cut
This stunning hairstyle looks positively artistic. For the more adventurous souls, this pixie cut is a combination of the audacious rocker girl look paired with a stylish locks of uneven lengths to give it lots of asymmetry. The golden brown hue is simply fantastic and it combines surprisingly well with the neat, chocolate undercut that tapers into a stylish cut.
11. Platinum Blonde Pixie Hairstyle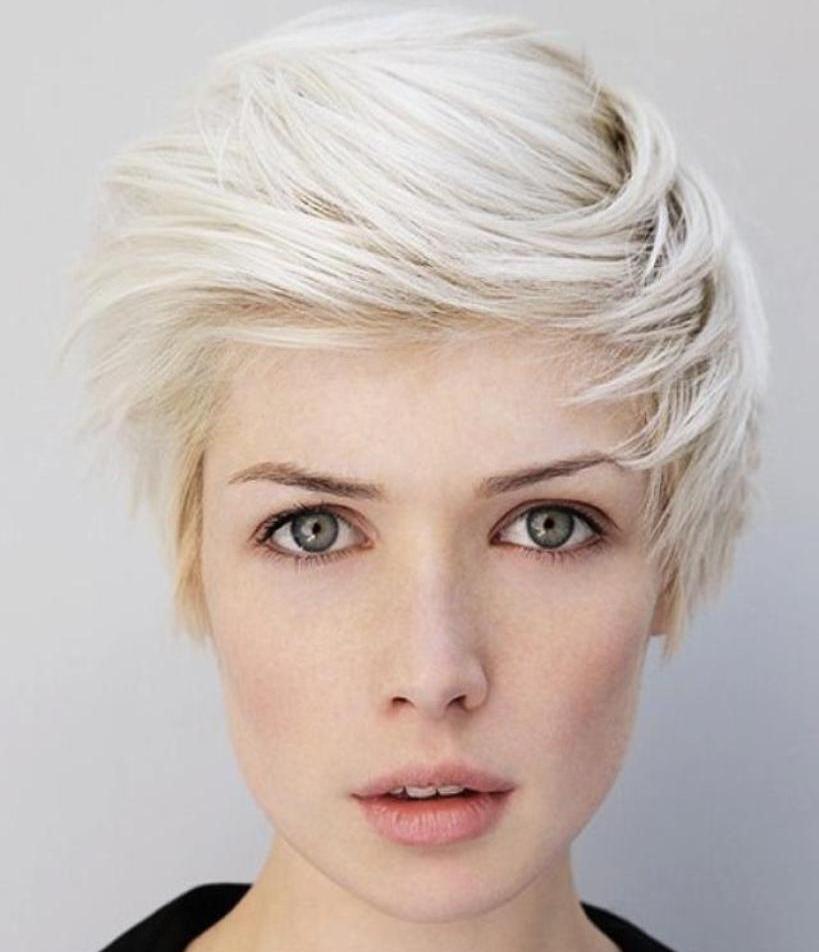 Asymmetry and stylish chaos is the new in-thing when it comes to creating a uniquely styled short haired look. This hairstyle carries a lopsided appeal thanks to one side being longer than the other. Tousling the locks has resulted in a wonderfully windswept texture. However, it is the gloriously bright shade of platinum blonde that makes the pixie cut stand out.
12. Pixie Cut with Balayage Highlights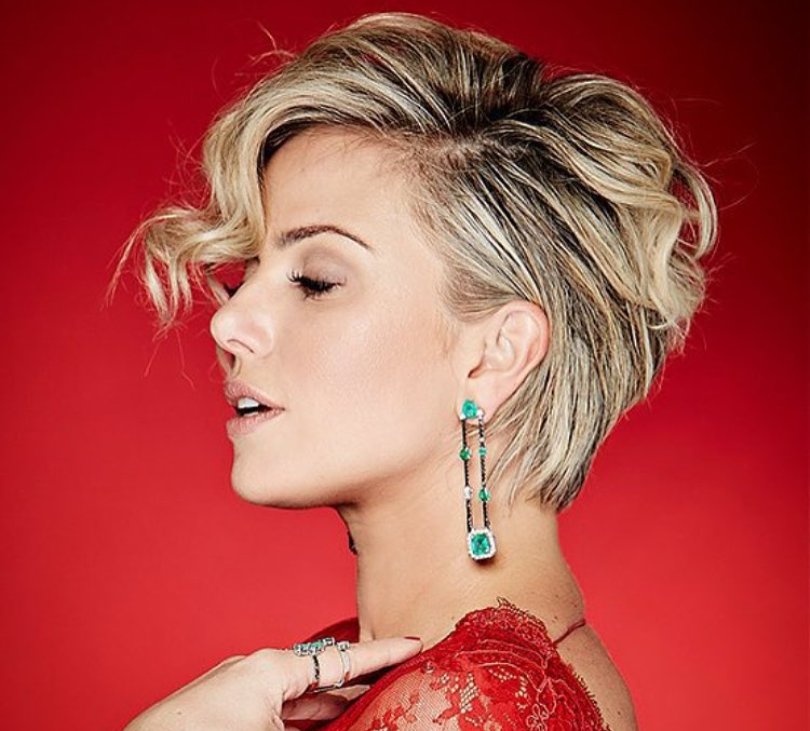 Throwing on some color onto your short pixie cut is the best way to give it a multi-dimensioned look and excellent depth. This wavy pixie cut gets all its texture from the bold color contrast created by the blonde locks and the dark streaks of color running through it.
13. Slicked Back Pixie Cut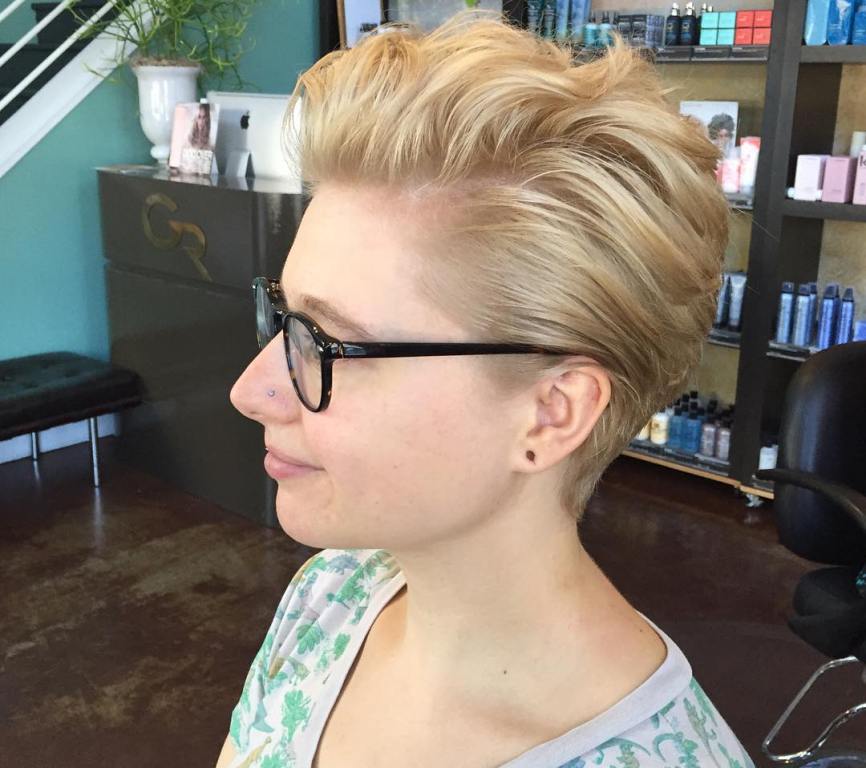 A more androgynous pixie hairdo can be achieved by giving your hairstyle a bit of the Gatsby touch. Slick back the sides to give them a combination of smooth and textured locks. It also makes the top stand out more. This look is perfect for those who are not really keen on cutting their hair to achieve the look.
Other Things To Know About Pixie Cuts