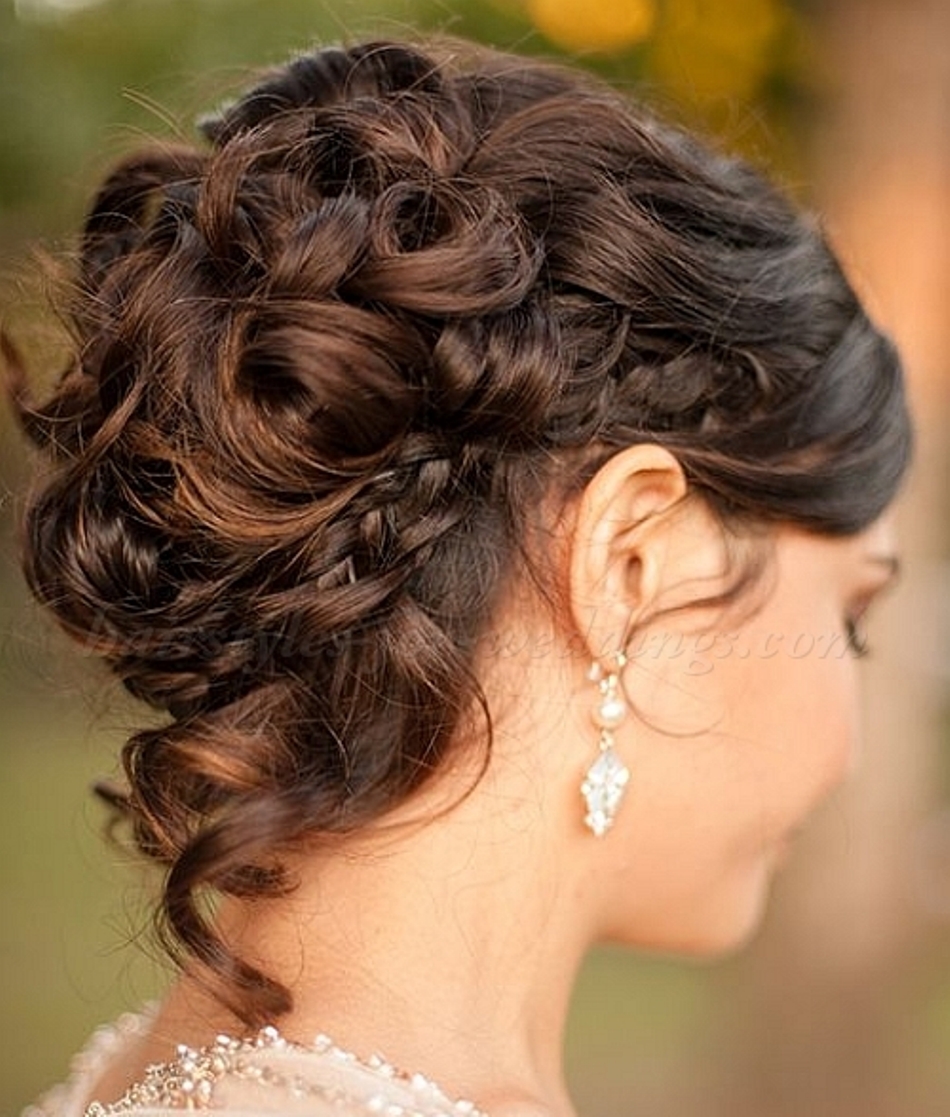 These elegant natural updo hairstyles allow you to grow out your hair stylishly or simply keep a low maintenance hairdo which still looks fantastic. You can experiment with a wide range of textures and techniques to create your own unique look.
Natural Updo Hairstyles for Women
1 Kinky Front Roll with Horizontal Cornrows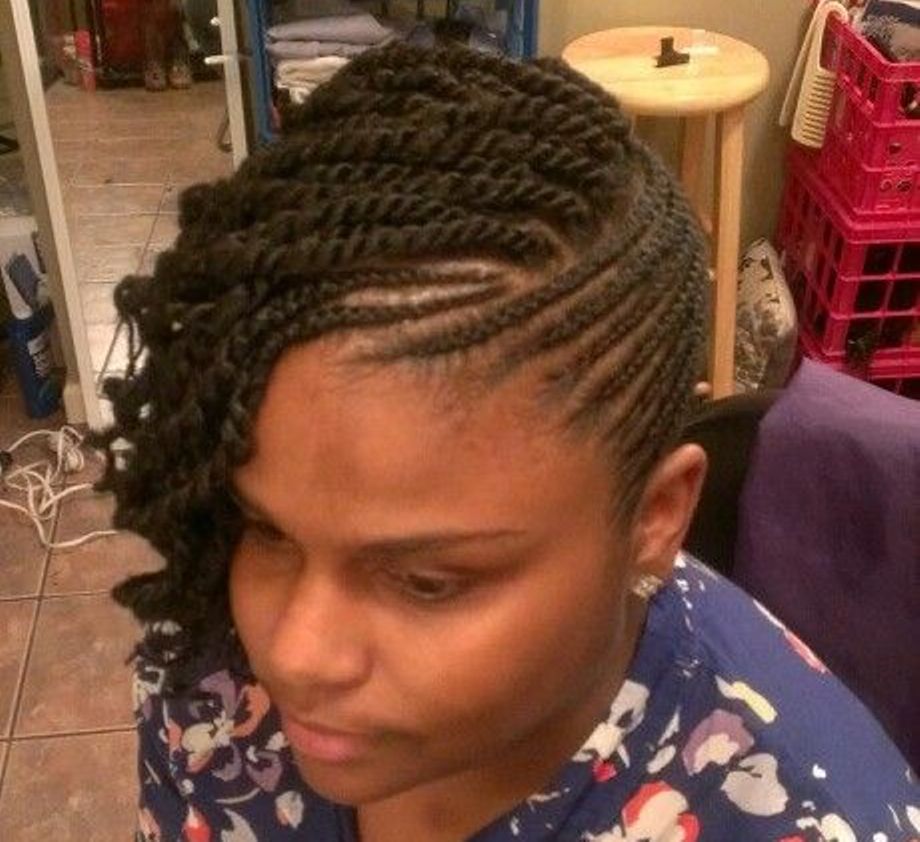 Show off the natural texture of your hair by styling it into a center roll full of kinky curls. Pair the look with braided horizontal cornrows for added uniqueness and pizzazz. This low-maintenance updo is a great way to grow out your hair naturally.
2 Thick Braided Crown with Slicked Sides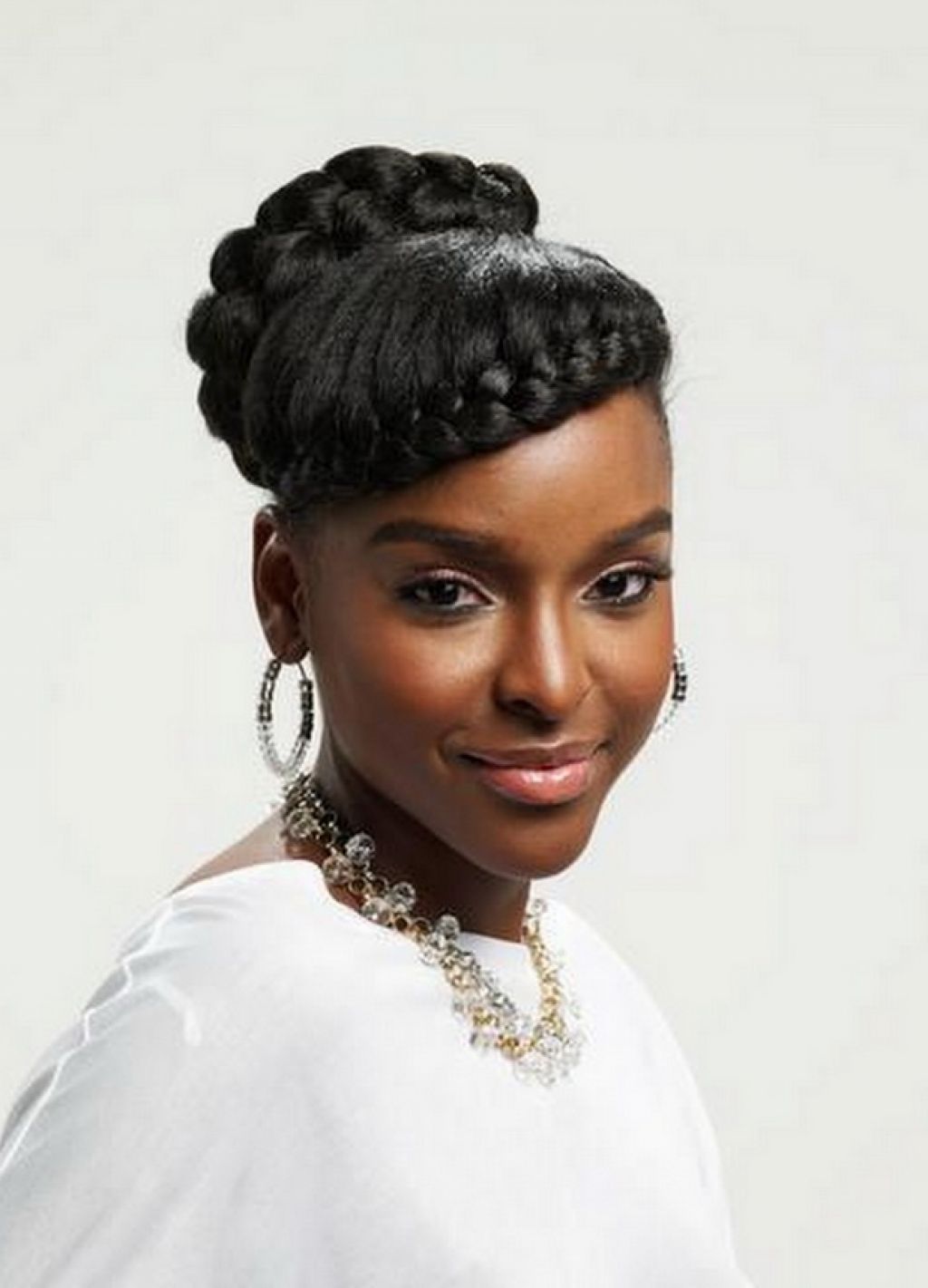 Pin up your hair in an elaborate braided crown to keep it classy and easy to maintain. Make the look bolder by pulling up the sides to put more emphasis on the thick curling braid at the top. This radiant updo is a great formal look but can also be worn as a chic casual hairdo.
3 Funky Cornrow and Afro Bun Updo
Despite the intricate appearance of this hairdo, all you need is some bobby pins, some dexterous fingers and medium to long hair. The stylishly braided cornrows are artistically arranged to create a fresh look. The more voluminous your afro bun is, the bolder the look gets.
4 Futuristic Natural Updo Hairstyles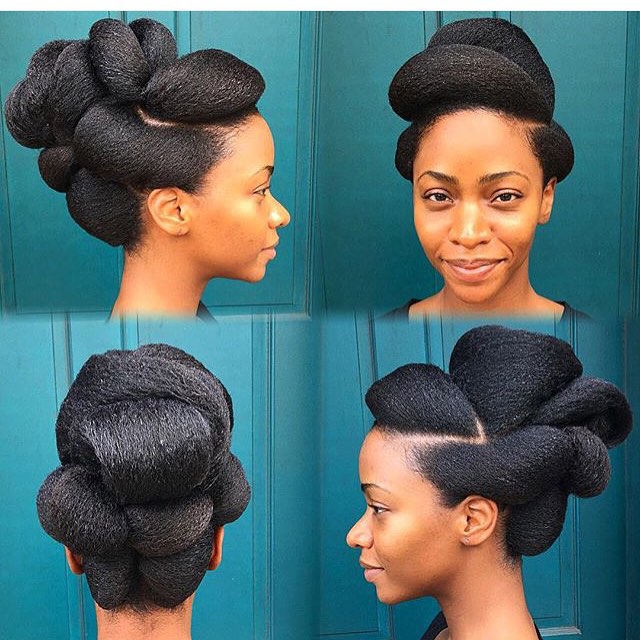 Long natural updo hairstyles can easily be a gorgeously eye-catching style. A combination of twists and loops results in a neat afro updo that is far from normal but at the same time oozing sophistication.
5 Fiery Knots Updo Natural Hairstyles
Knots are a great way to give your natural hair some curls. They can also serve as a simple yet classy updo and a great way to grow out your hair naturally. A dash of fiery red color will give the look some superb radiance and make the look very funky.
6 Sculpted Diagonal French Braid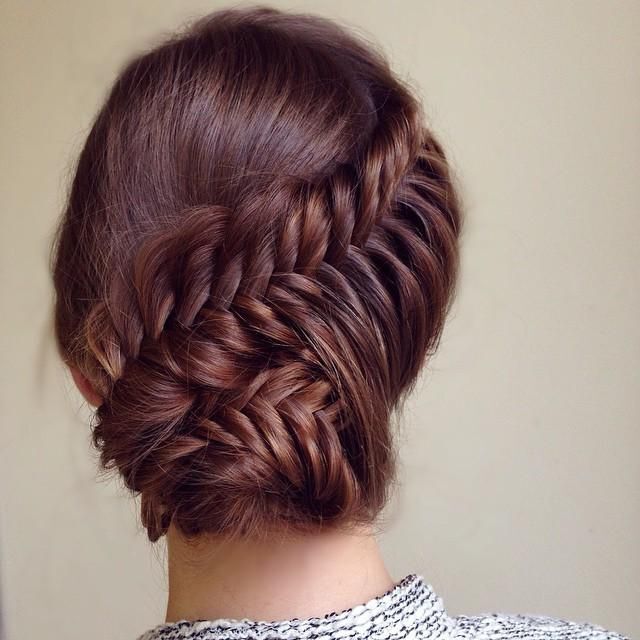 This elegant hairstyle stands out, thanks to three main features: the thickness of the braid, its diagonal and slightly slanting positioning and sculpted appearance of the glamorous updo hairstyle. This exquisite natural updo hairstyle is perfect for special occasions.
7 Cornrows and Braids for Natural Hair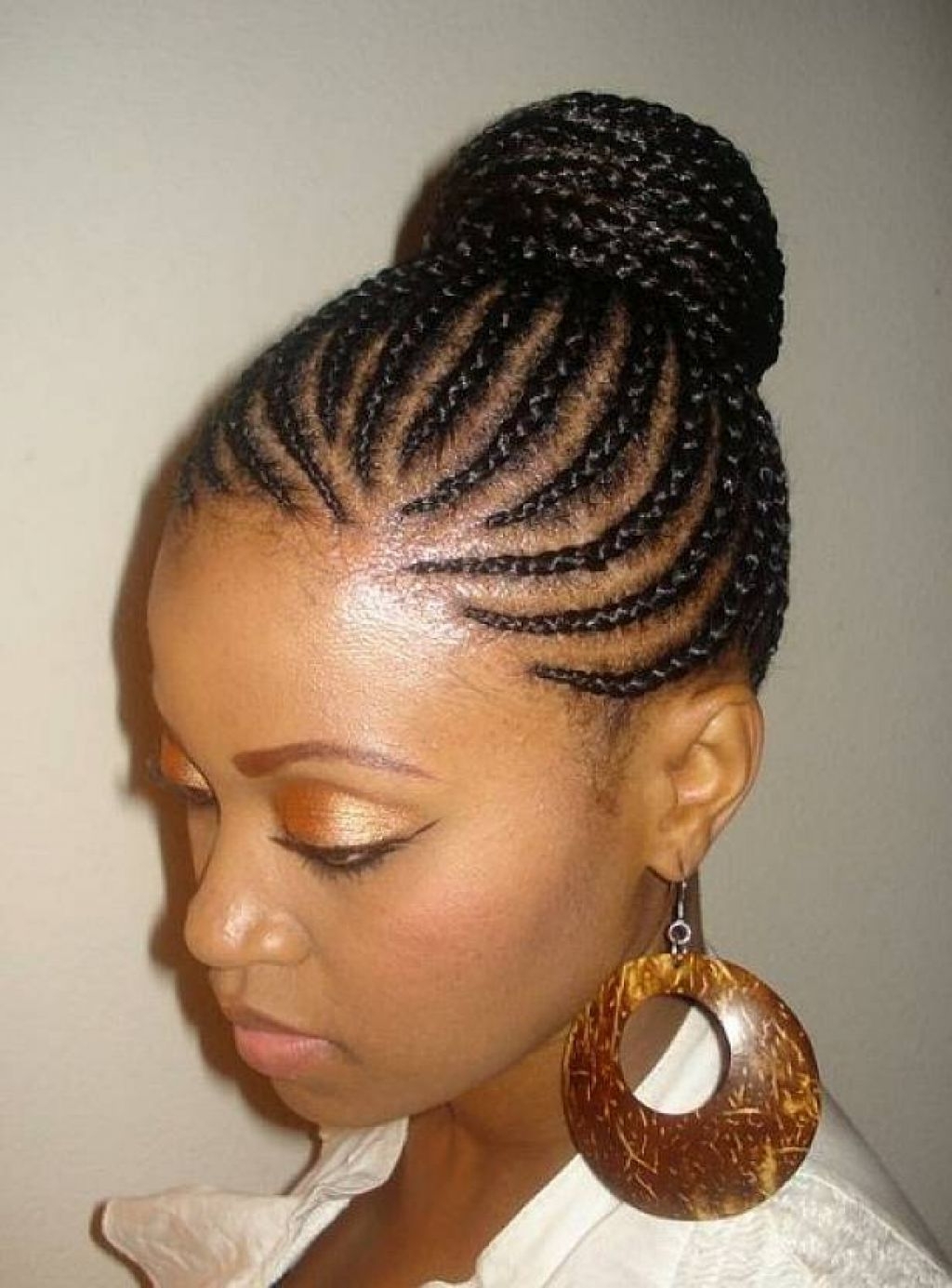 Natural hair deserves a classy braided updo with chunky twists and buns to give it an elegant finish. Throwing in some stylish cornrows gives the look a bit more character and also makes it easier to maintain.
8 Curly Center Roll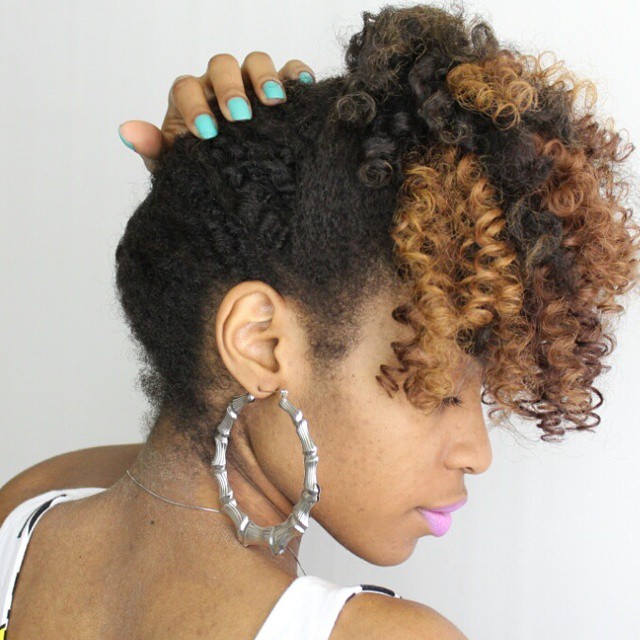 Show off your curls with this superb hairstyle that turns all focus onto the bold center roll at the front. You can pin it up to give the curls more volume. Auburn highlights can help give the look the radiance it deserves.
9 Braided Faux Mohawk Updo
A Mohawk can serve as a great updo for natural short or medium length hair. This example features a curly top with lots of natural texture bordered by a braided crown. Cornrows cap off the look by flattening the sides to emphasize the voluminous top.
10 Thick Twists Natural Updo Hairstyle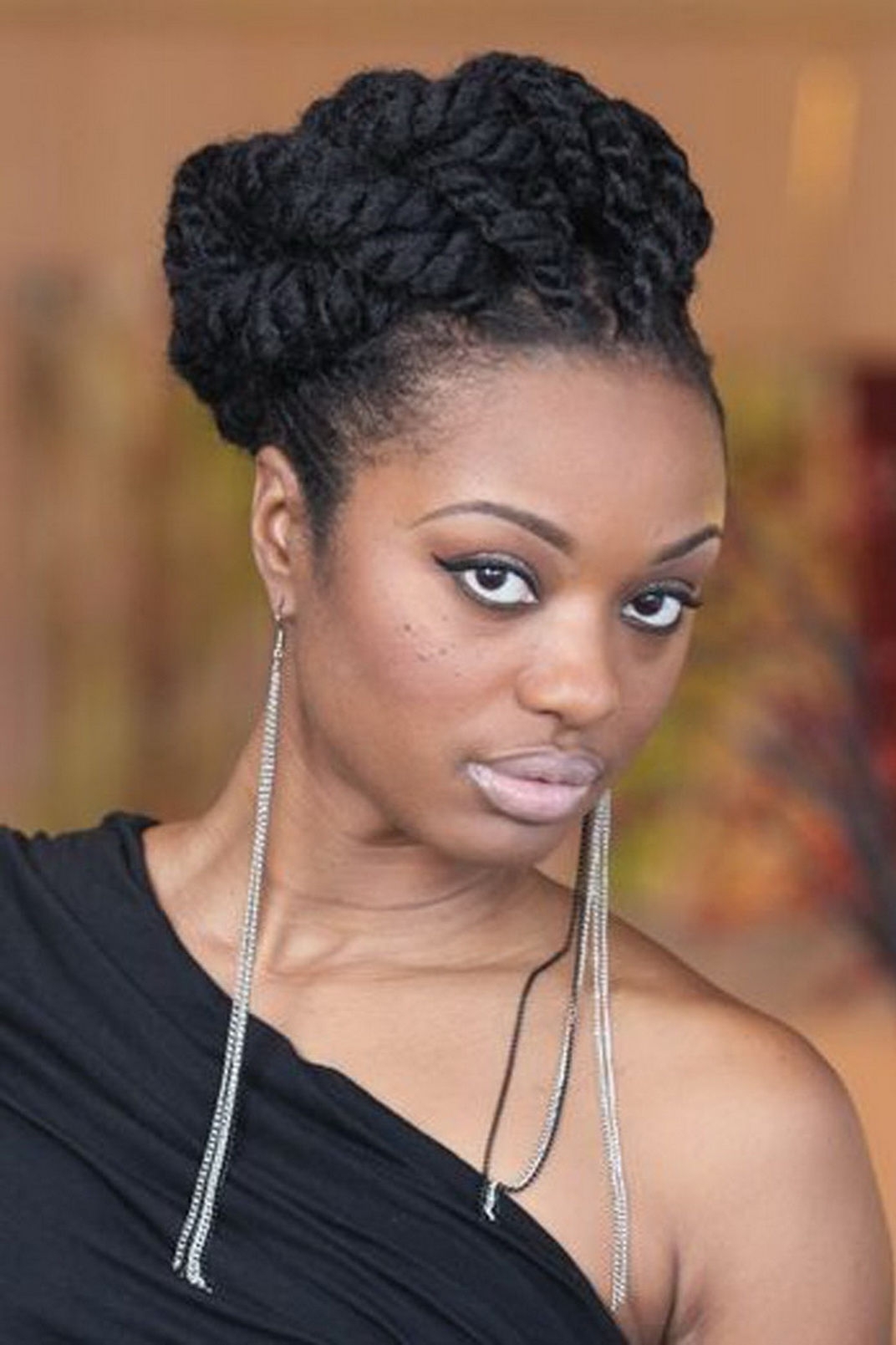 Pair an elaborate labyrinth of thick braided twists with crisp parting cuts to create a hairstyle that has fantastic contrasts. This elegant updo is superbly voluminous and has been given a glossy finish.
11 Voluminous Vintage Ringlet
With the right length, you can rock a vintage one voluminous curl on your natural hairdo. This simple look can be spiced up using some flashy touches of color to make the curl more radiant.
12 Simple Bun Updo Hairstyles for Natural Hair
For a chic look, bundle up your voluminous hair into a neat chignon or bun sitting high on the top of your head. For a neater look, you can pull up the sides tighter to create a smoother, more natural texture.
13 Short Curly Updo Hairstyles
Growing out your hair does not need to be a dull affair. You can rock this chic look by turning your short natural hair into springy curls with loads of natural texture. Copper highlights and a stylish floral headscarf give the look the burst of color it needs.
14 Curly Chignon Updo with Braids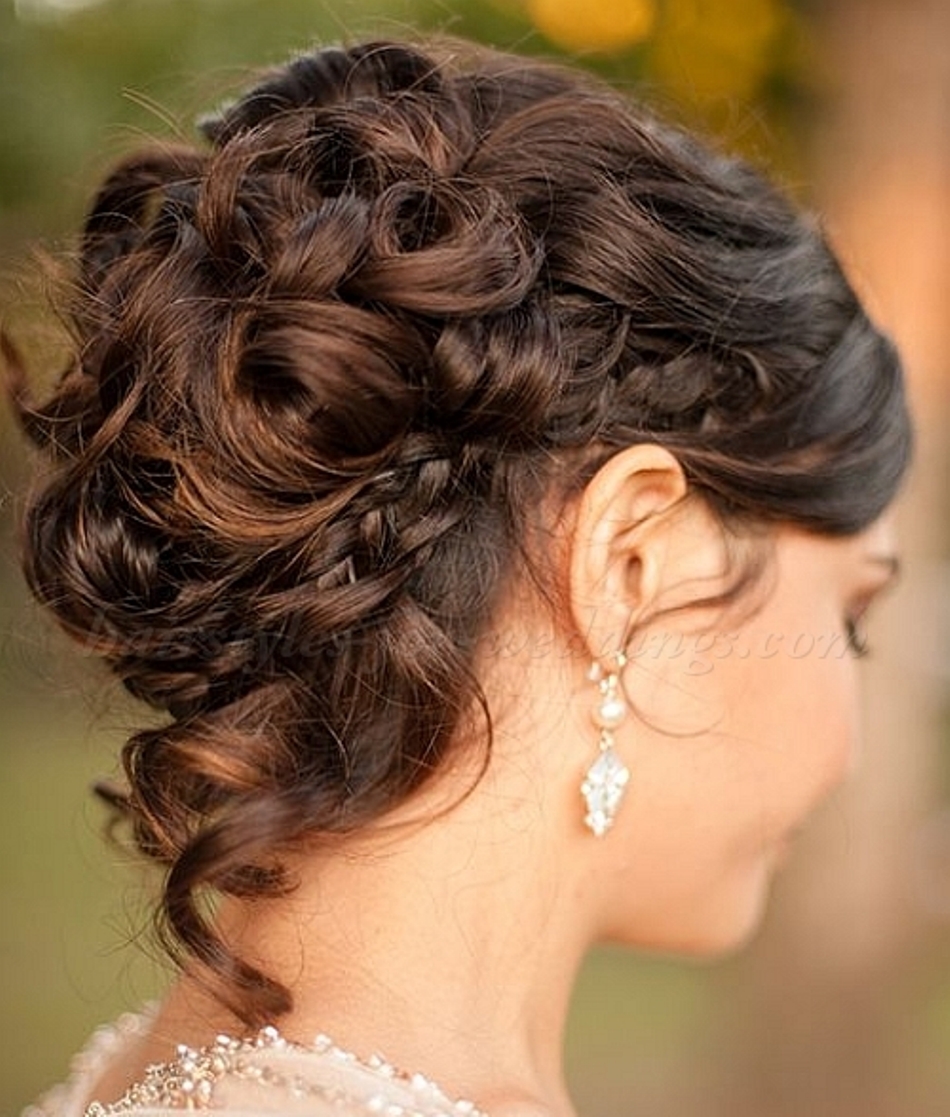 The spectacular volume of this hairdo makes it the perfect statement hairstyle to grace formal events. The curly chignon updo is accentuated by thick braids which helps to give it more definition.
15 Kinky Puffy Twists
Pin up your kinky locks to give your hair some fantastic volume. Full of natural textures, this chic updo is accented by thick braids and a superb shade of blonde which creates a fantastic contrasting look.