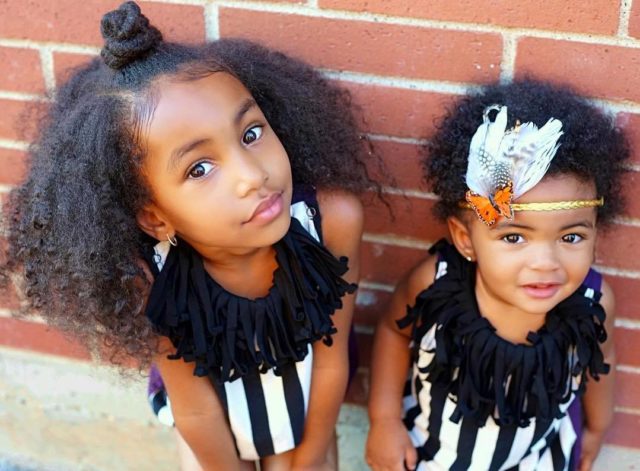 Just because they are young doesn't mean that they shouldn't look glamorous too. These stylish kids' hairdos are all natural and do not require using any chemicals that may harm their delicate skins. Combining old hair styling techniques with fresh braiding techniques results in a supremely cute look for any little girl. Here are the most spectacular natural hairstyles for kids, easy to pull off and maintain.
Awesome Natural Hairstyles for Kids
1. Braided Side Bun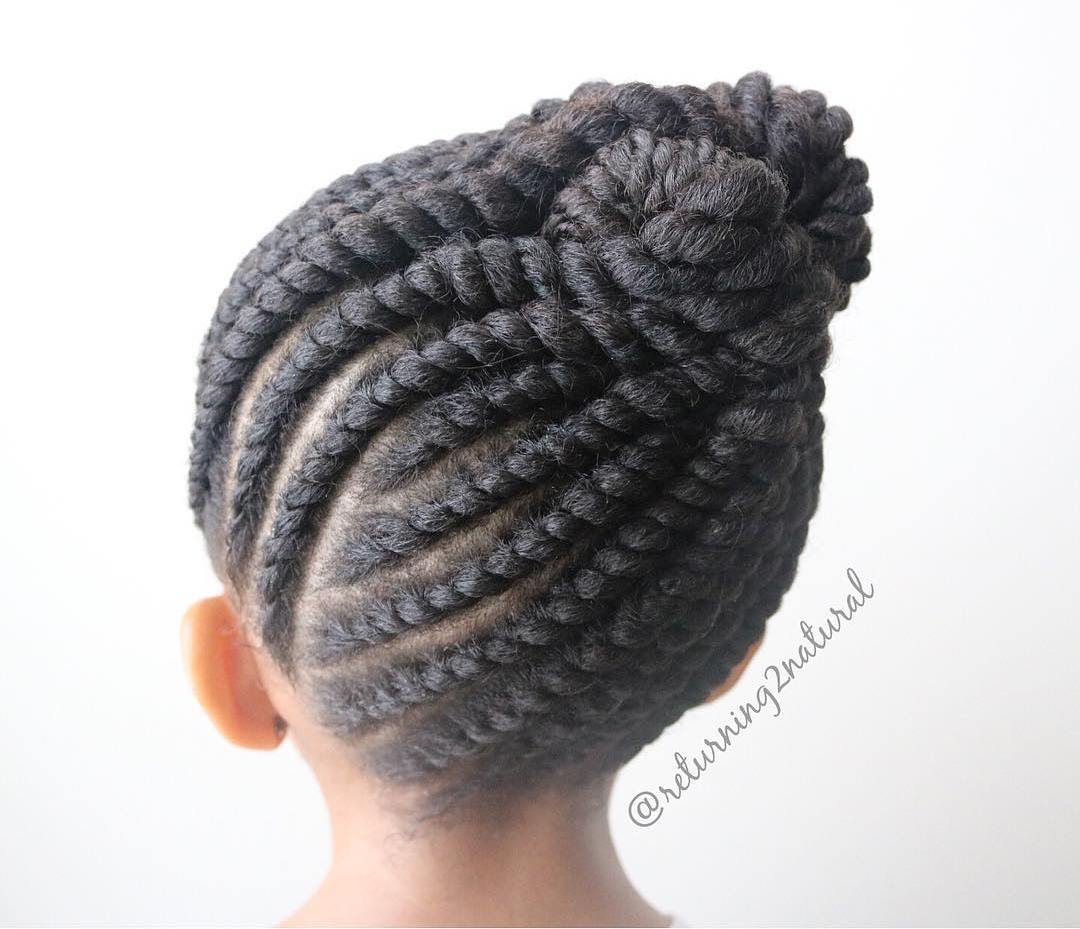 Just because kids' hairdos are low maintenance doesn't mean they shouldn't have some class. This simple side bun uses thick cornrows that result in a simple yet very versatile look for your little girl. You can spice it up using hair accessories such as a cute bow, a flowery hair pin or something sparkly.
2 Braided Pigtail Buns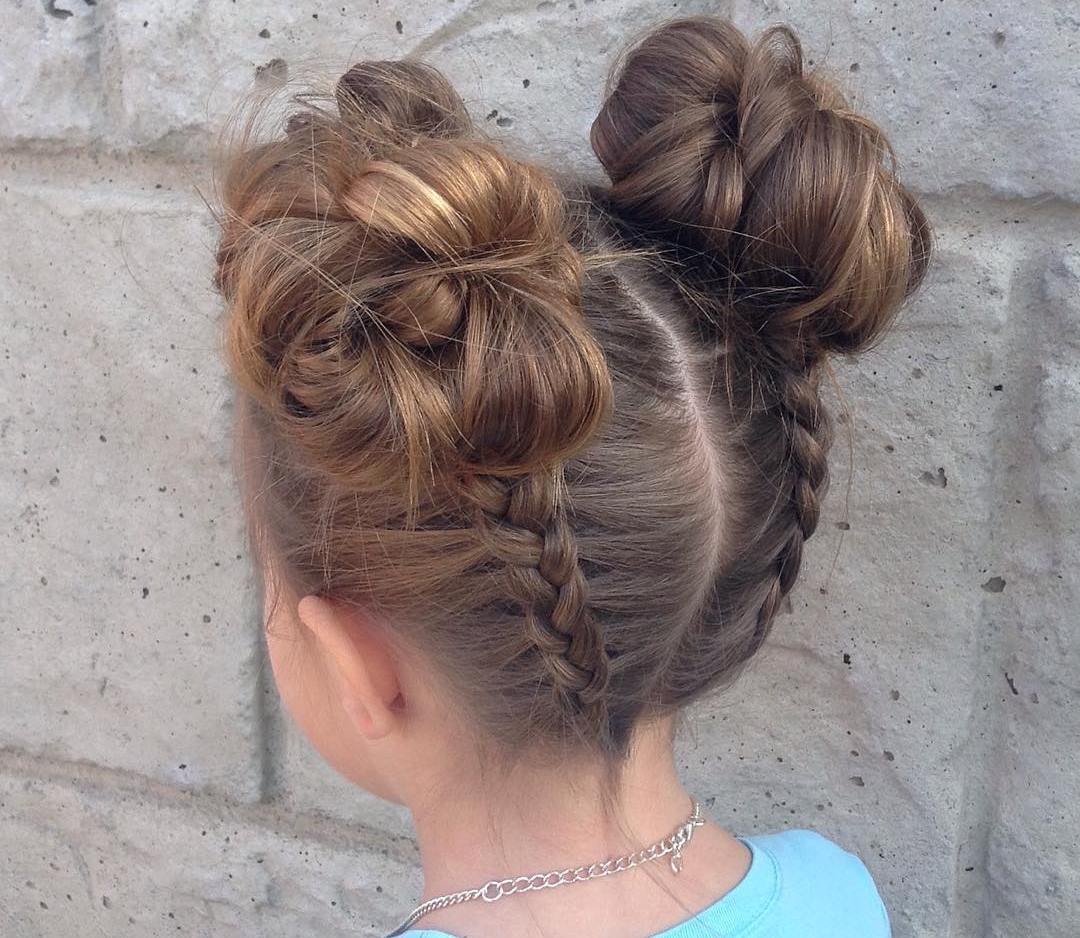 Dutch braids offer a fantastic but innocent look and look very good on any young girl's hair. Make them even cuter by fashioning them into adorable pigtail buns and giving the hair a slight part at the center for more definition.
3. Springy Curls Natural Hairstyles for Kids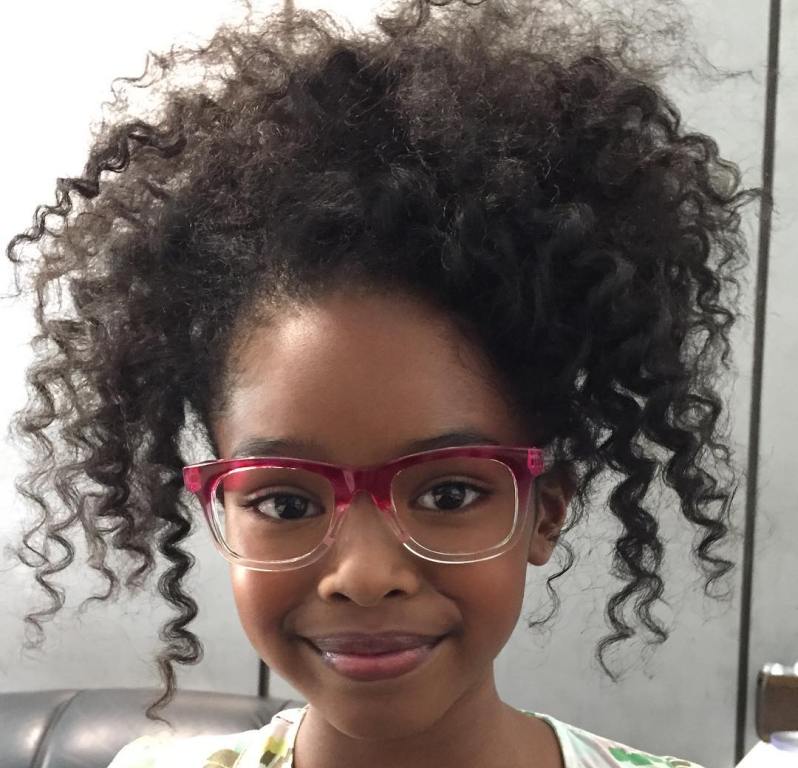 If your little princes's sports naturally curly hair, making them into cute springy curls should not be too hard. You can achieve the voluminous curls by knotting the hair and leaving them overnight. This hairstyle looks better when left natural but you can spice it up with a few accessories to make it unique.
4. Elaborate Heart-Shaped Lace Braids
Lace braids are perfect for recreating a Disney princess look on your little girl's head. If you have the skills, you can fashion them into an elaborate heart-shape and finish off the adorable look with some girly hair accessories.
5. Long Braided Natural Hairstyles for Kids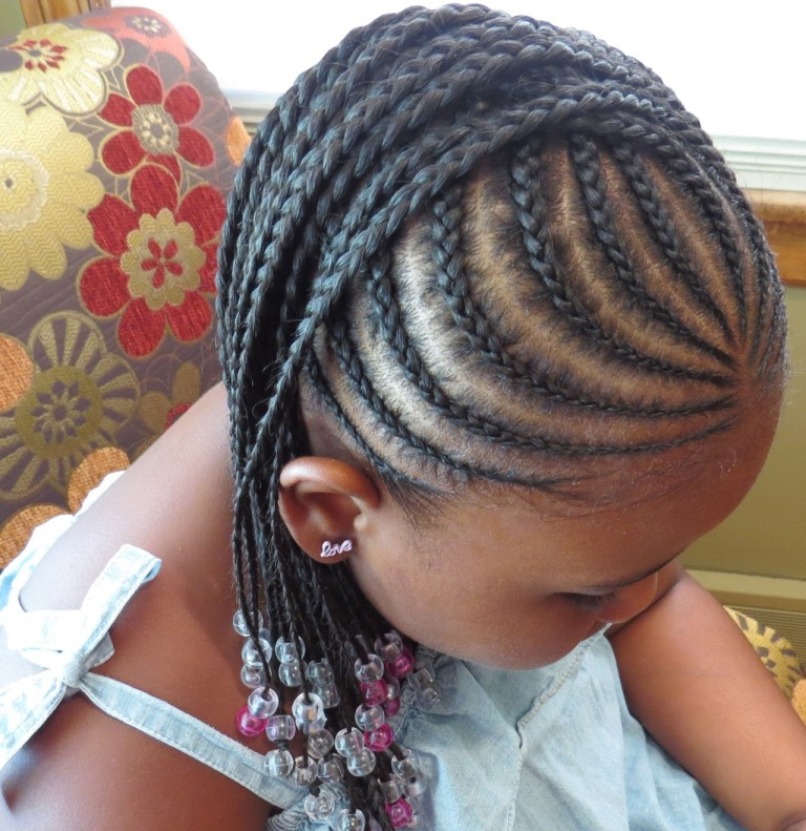 This look is simple, easy to maintain and very pretty. It doesn't matter whether you do it on natural hair or extensions; long braids always look good on any young girl. You can style the hair into various updos or throw in some hair accessories to make it unique.
6. Braided Pigtails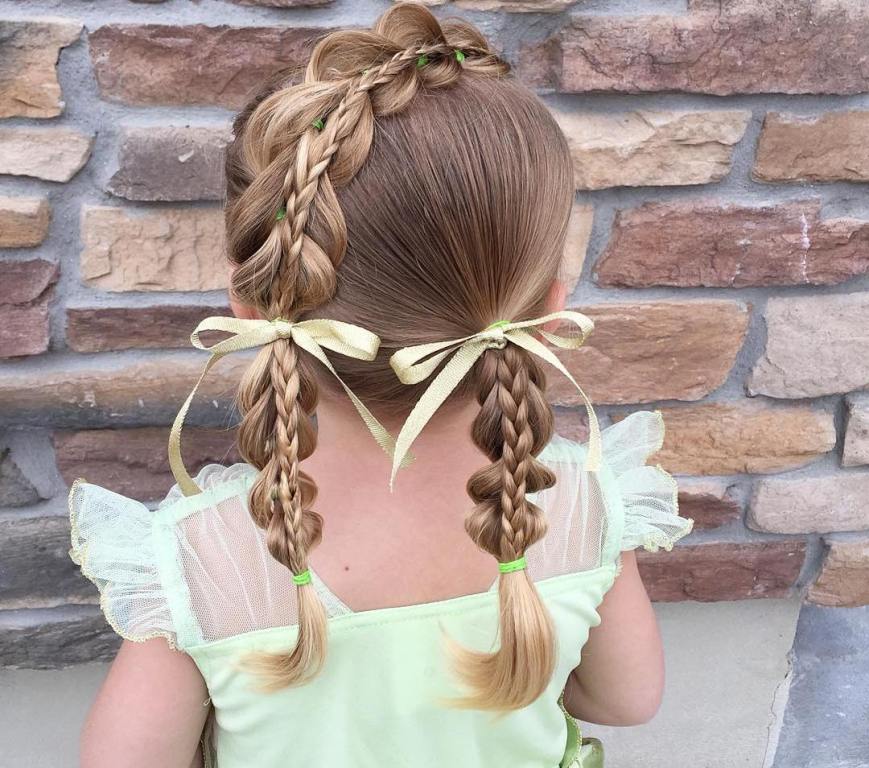 This cute hairstyle makes use of a simple three-strand braid to recreate something that is unique and very creative. The asymmetry and the use of braids of different thickness add to the appeal of the adorable look. Finish it off with a few lacey bows.
7. Natural Hair with Half Bun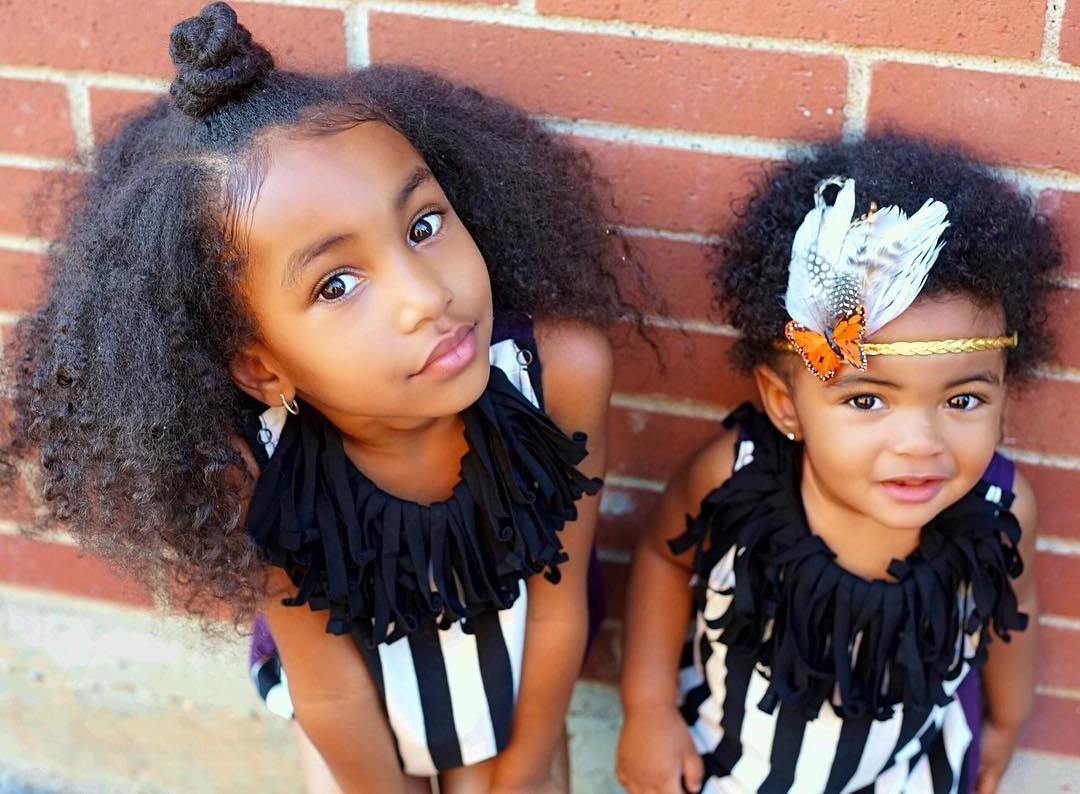 If you want to skip the hassle of styling your kids' hair every day, try this half-bun hairdo with the rest of the hair left looking natural. Throw in some springy curls to complement the frizzy texture of the cute hairstyle.
8. Triple Braid Ponytail Hairstyles for Kids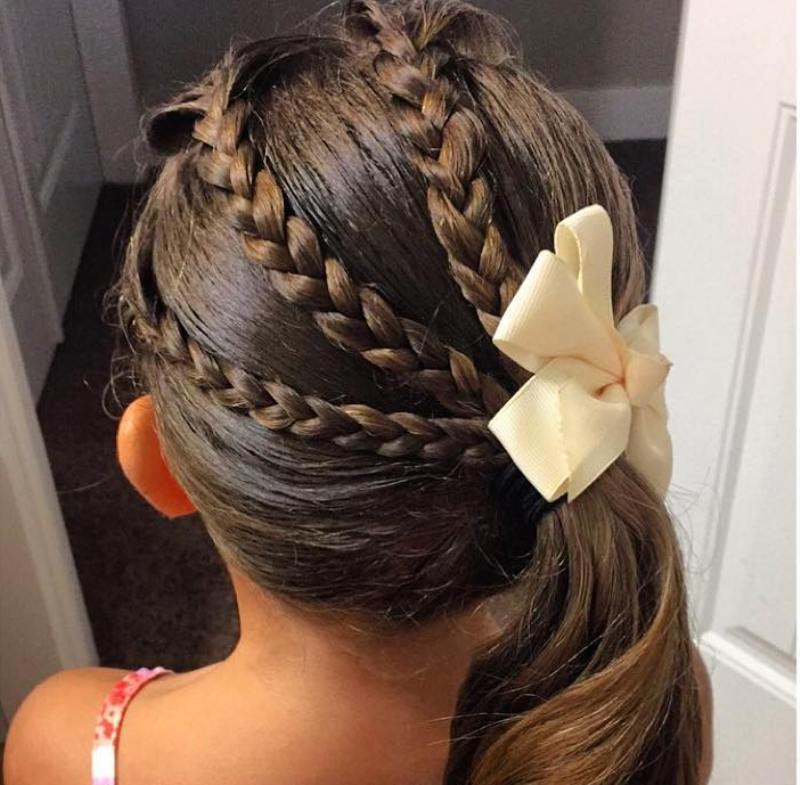 Go beyond the traditional ponytail and bow look by getting some braids into the mix. This simple hairstyle features three triple-strand lace braids that run diagonally across the head and end in a wavy ponytail. Cap off the adorable look with a cute bow.
9. Side Pony
A fresh approach to styling long hair for kids is using a simple but very cute side pony hairdo. Pull all the hair towards one side and tie it off to make a simple flowing pony. A large pink bow makes the look irresistibly adorable.
10. Elaborate Multi-Strand French Braid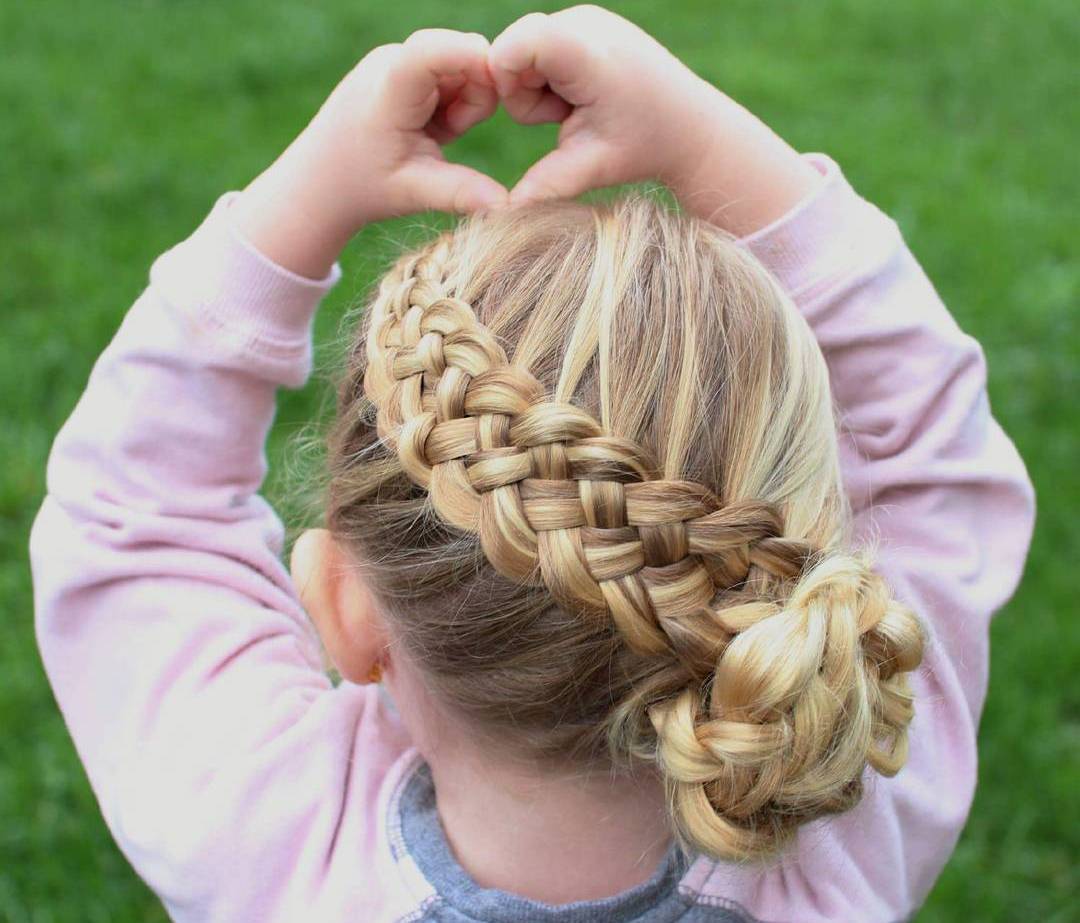 Although it needs a bit of skill to pull off, going for a multi-strand braid results in a very unique look. A single thick multi-strand braid running diagonally across the head can turn your little girl's innocent hairdo into a unique statement hairstyle.
11. Twisted Kids Hairstyles
Your little girl is never too young to try out something fresh and sassy. Although a bit mature, chunky twists can look just as good on your little angel and make them look more sophisticated. They are also a lot easier to maintain and are a fun look to wear every day.
12. Braids and Buns on Baby Hair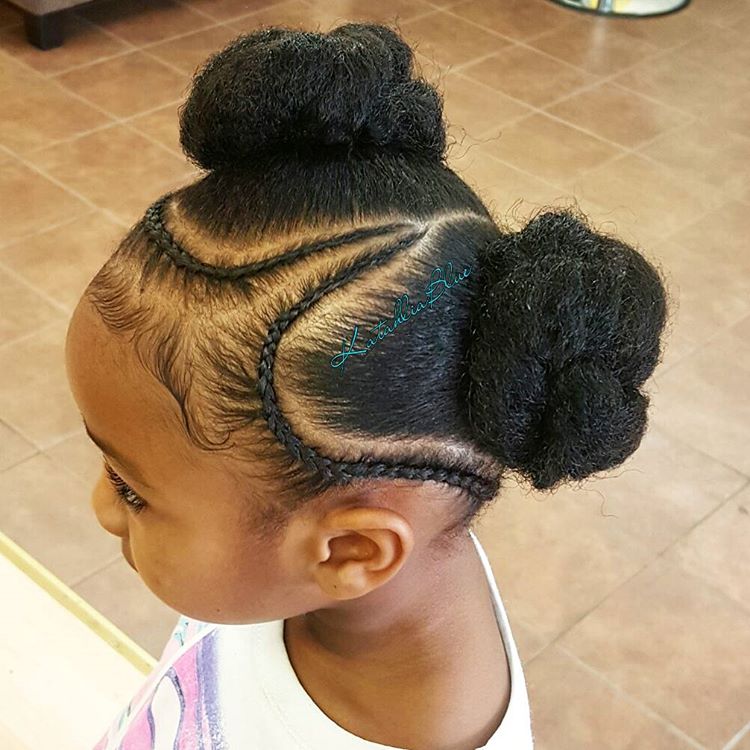 One huge advantage little girls have when it comes to hair is their silky-textured baby hair. Take advantage of this and style it into slim, delicate braids combined with puffy afro buns. You can go for the traditional pigtail position or try something more unique.
13. French Braid Pigtails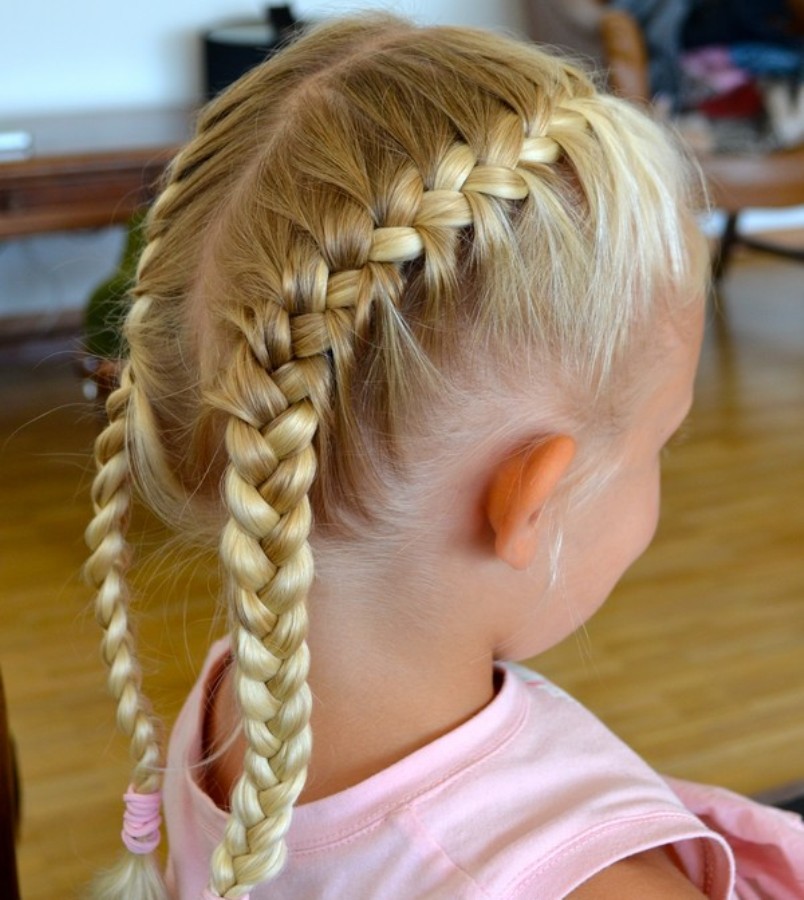 This hairdo is perfect for your little girl as it allows her to grow out her hair naturally without any chemical interference. The thick intricate French braid on the head divides into two lengthy French braid pigtails that make the look very adorable.