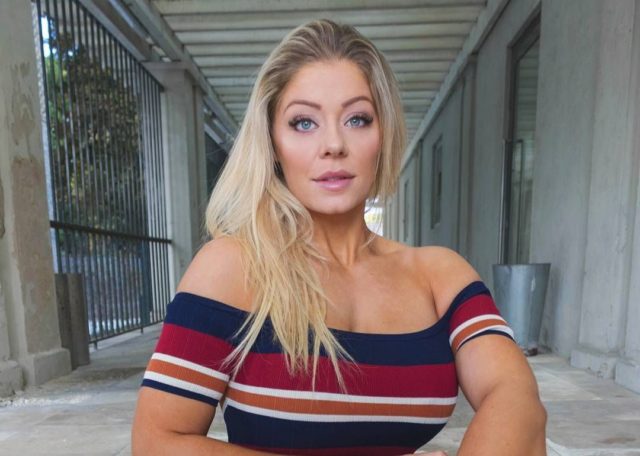 For a long time, men have always dominated the world of muscle building and fitness in general. However, this is just about to change and it is now quite common to find both young ladies and established celebrities in the gym trying to gain muscles and put their body in great shape. One of the few women who seem to have taken the fitness arena by storm is Mia Sand!
Who is Mia Sand?
Nicknamed Miss Mia Fit, Mia Sand is an enthusiastic fitness model from Denmark. Born on 11th October 1987, the beautiful and gorgeous model became popular, thanks to her unique and amazing looks which according to her, has allowed her to be different. After all, she is not only extremely fit, but super curvy and equally fit in every area that it counts and rightfully deserves the love!
Born a naturally huge, and relatively tall beauty queen with incredible curves, Mia Sand admits that she initially had trouble accepting who she was. According to her, it was quite difficult to be the big girl when nearly every girl around was small! She needed to do something about it and perhaps, changing her mentality would be the best option. She needed to create her own image by focusing on how she wanted her current body to look like. This prompted Mia to venture into the world of bodybuilding and fitness which she strongly believed would potentially help her transform her body.
Mia combines bodybuilding with powerlifting to help keep her physique look both strong and extremely aesthetic. Some of her favorite exercises are bench press, squats, and dips. She reveals that squats are by far her favorite, simply because it is the ultimate glute builder! Thanks to her resiliency and dedication in the gym, Mia Sand is now a global figure, a sponsored athlete and brand ambassador who is respected and equally sought-after by numerous high-profile wellness, bodybuilding, and fitness companies across the globe. It is true to say that Sand has dramatically proven that it is not always mandatory to conform to society's norms and standards to succeed in life. Simply put, don't allow society to dictate or define how you should behave or look! Instead, create your own image because you've got the power to do so.
Mia has become a spokesperson for confidence and empowerment for young mothers and women in general. If you are a fan of hers, her message to you is "people can only take from you what you allow" and this implies that you shouldn't allow others to define what you can achieve!
Mia's journey to stardom
As we previously mentioned, Mia was born a naturally tall and curvy queen. Like most girls her age, Mia struggled to accept her size because nearly everyone around was fairly smaller. However, she eventually realized that she needed to make her current body look better. She started visiting a local gym. At this time, Mia was well past her twenties and had a child. She soon fell in love with weight training and thanks to her personal trainer, she switched to heavy lifting which allowed her to sculpt her muscles. Thanks to her positive influence on the society, Mia inspires and commands a huge fan base of young men and women, who account for more than one million followers on her Instagram account.
Personal Life:
Though much is not known regarding her personal life, Mia has a son and is believed to be in a relationship with a man she reportedly met via a Danish dating site.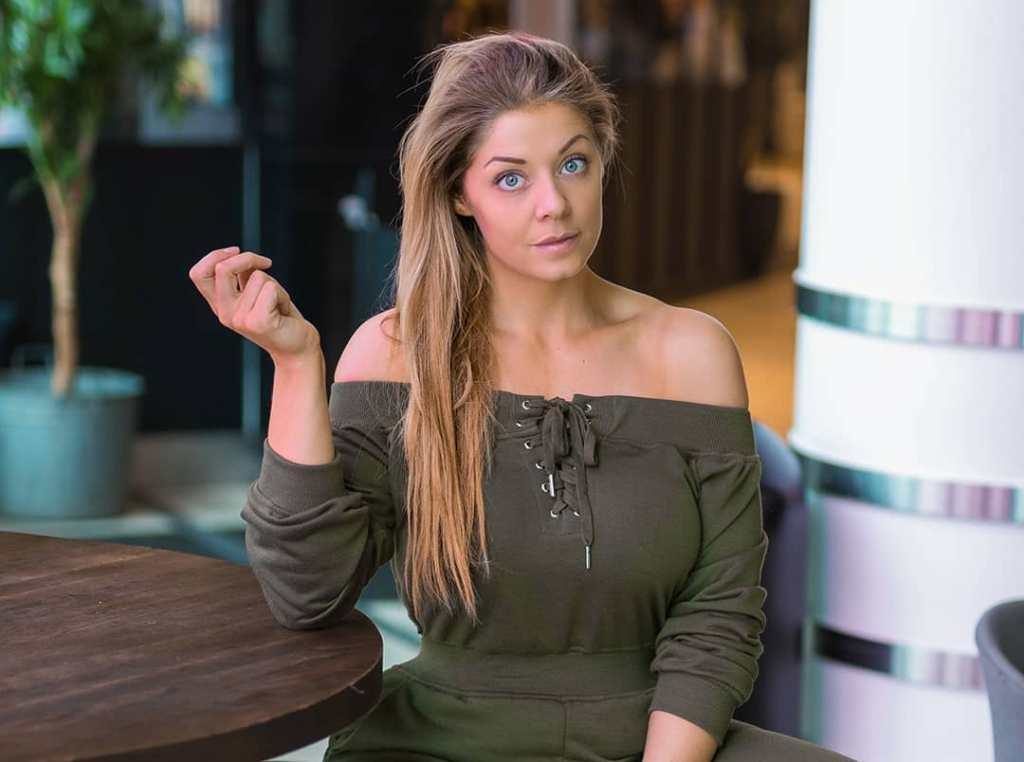 Mia Sand's Height, Weight & Body Measurements
Her body attributes:
Weight: Mia's weight is between 175 and 185lbs (79 – 84 kg).
Height: 170cm.
Bust size: 38 or 97cm
Hips size: 41 inches or 105cm
Waist size: 26 inches or 67cm
Bra size: 42E US, 95E EU.
Appearance:
Eye color: Blue
Hair color: Blonde
Ethnicity: White
Nationality: Danish
Other facts:
Mia sand is also a high-profile social media personality who frequently shares her fitness and workout goals and achievements on various social media platforms. What's more, her workouts have been featured on a number of YouTube channels including Fitness Model Glute Exercises, Building Massive Glute, and Superstar Fitness. Mia Sand posted her first Instagram photo in Feb 2015!
See Also: Wendy Williams' Real Hair, Body Size, and What She Looked Like Before and Now
Regarding her workout routine, she combines bodybuilding with powerlifting because it enables her to look not only strong but aesthetic as well. One week she focuses on isolation movements, with a rep range between ten and twelve. Another week she concentrates on lots of heavy compound workouts featuring relatively lower reps. She loves to shorten her rest time between sets because it keeps her heart in great working condition the entire workout.