Round face hairstyles usually tend to be included among those haircuts that many women consider selective and therefore difficult to get a matching style, however, with the right hairstyles designed to work with and complement the curved features of your face, you will end up discovering just how attractive a chubby face could be. Round face shapes are unique but if you learn the various hairstyles that compliment them rather than trying to change them, you will stand out which is why we have put together this unique selection of hairstyle ideas.
Medium Hairstyles for Round Faces
Here are the best medium length hairstyles for round faces. You will find these easy and interesting to style your own hair.
1. Side-Swept Bangs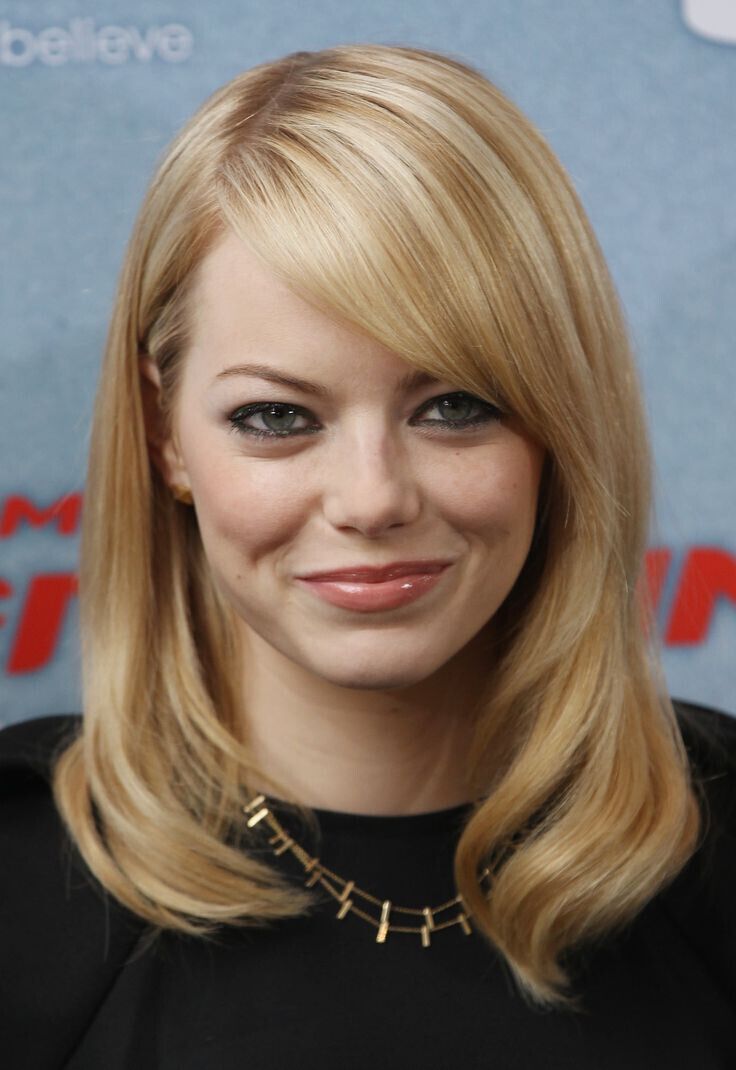 Do not feel intimidated by the thought of bangs; they don't always stress around the face. The longest bit of the bang will hit the mid lip, but when you blow it dry and over, it will graze the cheekbones and make your face appear thinner. However, side-swept bangs need maintenance to have them look their best. You will need to trim your hair after every two to four weeks.
2. Straight Strands
Sleek straight strands might be overlooked, but they can transform your rounded look. A sleek straight long hair can add the illusion of length to your round face and broad cheeks. The strands need to be shoulder-length or longer so that they can streamline your circular face and make it look less round. This hairstyle eliminates the undesirable width and eases the addition of volume to the crown since you only need a little bit of shaping and teasing.
3. Side Part Cut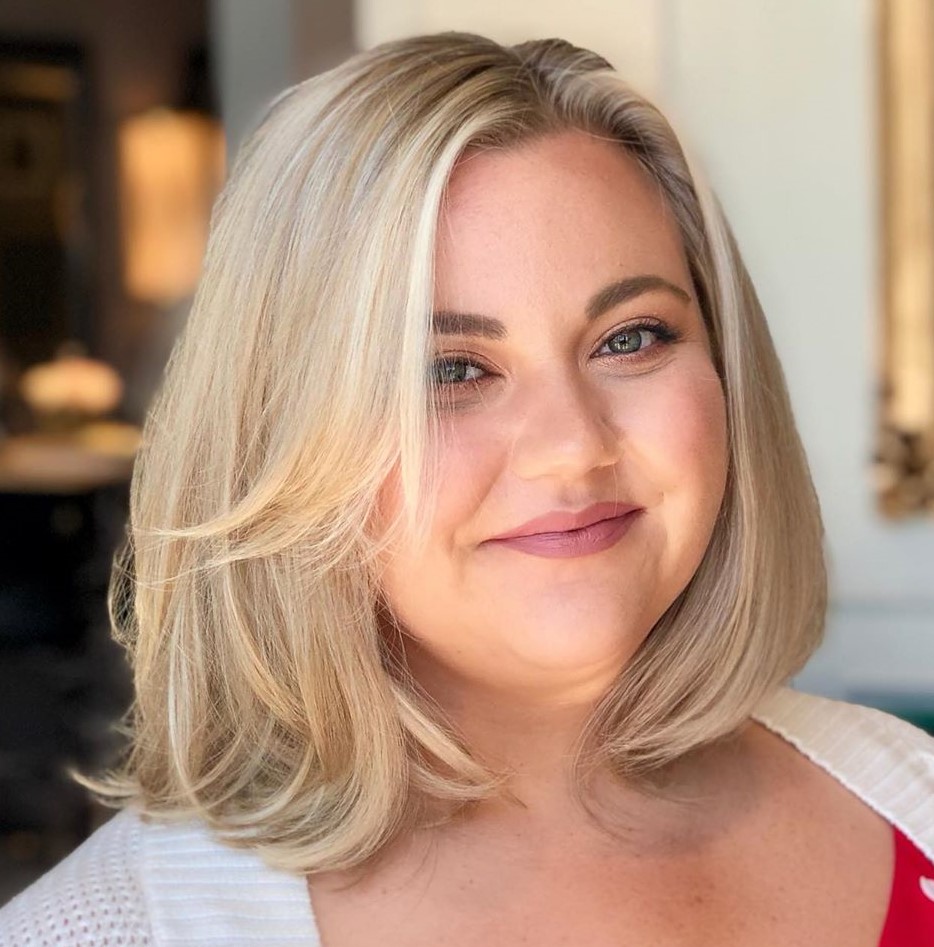 This haircut involves creating a sexy side part slightly above the middle of either of your eyebrows. The rest of your hair should be shoulder-length or longer. When done right, the side part cut creates an asymmetry that brings out face-flattering angles.
4. Close-Cropped Hairstyle with Bangs
A close-cropped hairstyle best suits those with mid-length hairs. The long bangs set up in this hairstyle helps in creating an illusion of slimness by reducing the apparent width of your face.
5. Straight Bob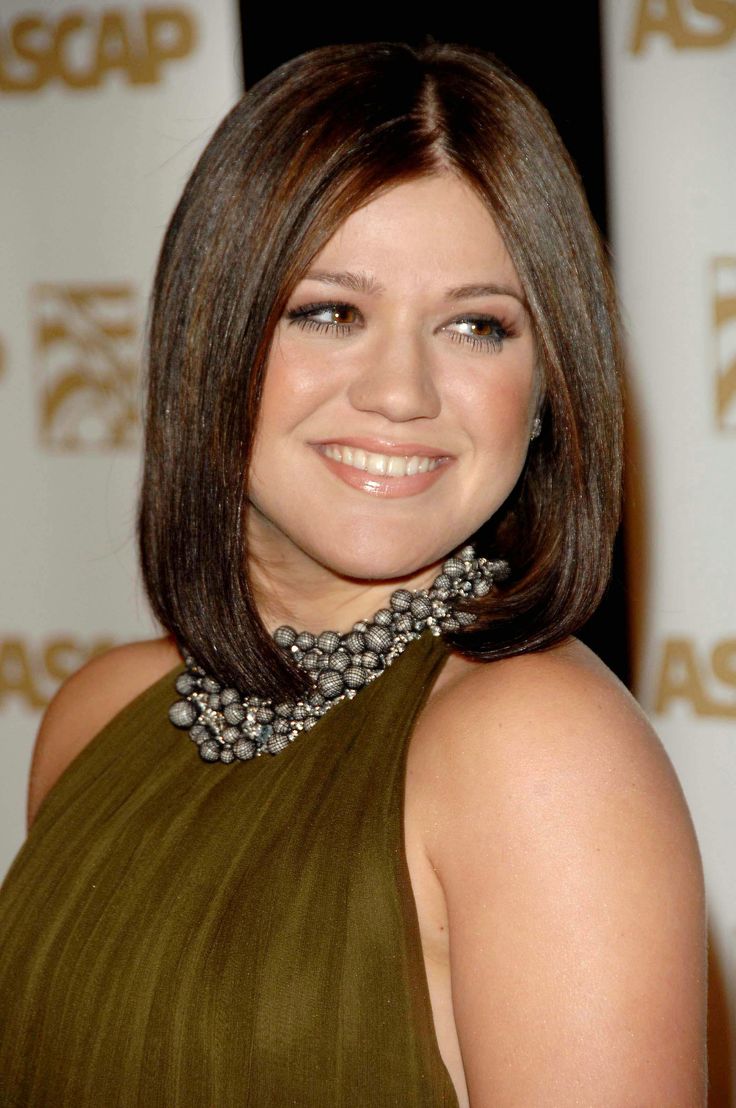 The fullest part of a round face is normally the cheeks, so keeping more weight at the end of the strands enhances angles along the jawline. Hairstyles for medium length voluminous bob has a gorgeous retro feel; however, you need to be careful not to over style. Use hot rollers to set hair. Then brush through the curls and allow them to take their shape.
6. Shaggy Hairstyle
Your hair layers need to be angled out correctly to avoid boxing your face in, and that's what this haircut does. The mixed-length layers haircut makes your round face look shorter as it involves the framing of hair layers loosely on your face and feathering away the waves raised by an expert stylist.
7. Peek-a-Boo with Side Swept Bangs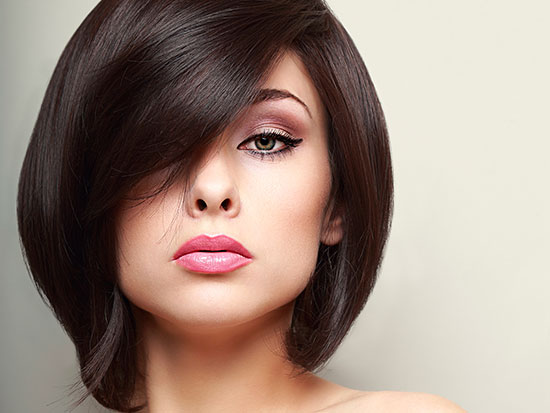 Are you looking for a hairstyle that you can spice up its hair color while still maintaining its healthy shine? Well, a peek-a-boo hairstyle is your answer. With this hairstyle, you can add some color to your hair without the need for previous all over bleach. It is also one of the best styles for people with medium hair and a round face. The hair is cut long in the front side and angles up to the neck. What breaks and balances the round face shape are the soft layers.
8. Asymmetric bob
You can customize your hairstyle with a bob haircut for your round face. The chin-length bob haircut will hide the chubby chunks of your face and make it appear less oval.
9. Voluminous Lob
With a rounded face, a classic Bob may not be your best shot as it will only accentuate your circular-shaped face. What you need is a longer bob with some volume so as to balance out any roundedness.
10. Trendy low knot with a side parting
This is one of the trendiest hairstyles this year. If you have a round face and would like to maintain medium length hair, this is the hairstyle you should be looking out for. A deep side parting and wearing long earrings will help make your face look more refined.
11. Center Parted hairstyle
This haircut features round faces that appear to be super soft. You can also enhance your hair by adding some vibrant colors to bring out its look.
12. Side Shaved Pixie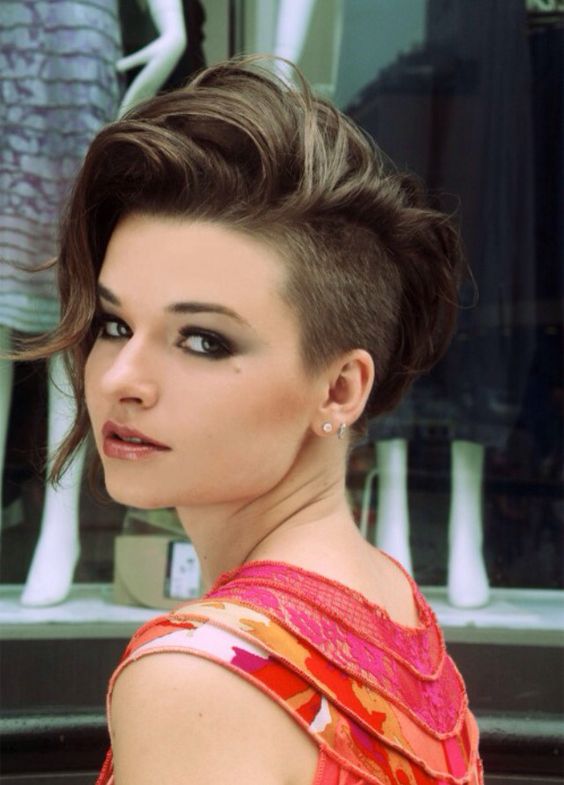 This is another great styling option for people with a round face. It adds weight to the overall look making the face appear more elongated. To style it, start with damp hair, use a blow dryer to push the hair up and back your face and once it is dry, use a strong pomade gel to style the hair to a Mohawk look.
13. Curly medium hairstyle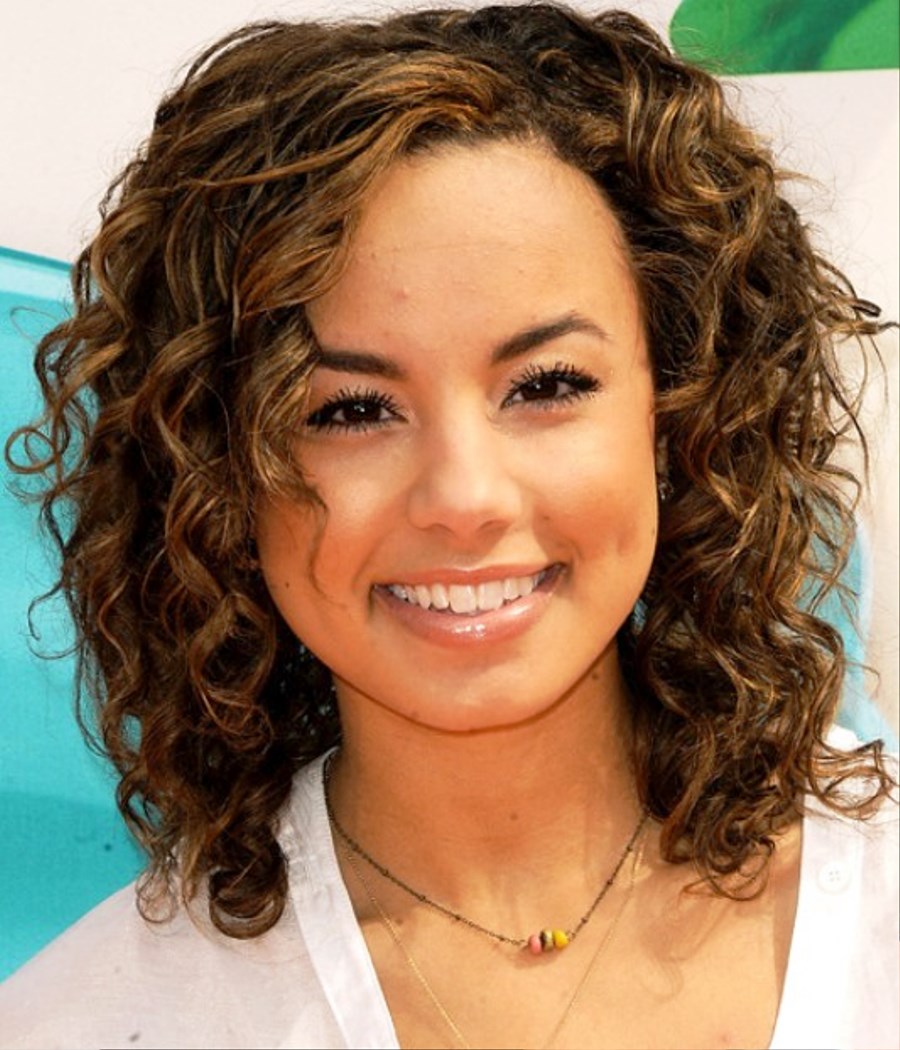 Curly hair is one of the perfect styles for people with a round face and medium length hair. There are some curly hairstyles that can bring out your beauty without necessarily drawing attention to the shape of your face. If you prefer wearing tighter curls, you can go for volume-off the sculpt and outwards somewhat with a little bit of gel or mousse to scrunch the hair after you've combed it. If you are looking for a softer look, you can opt for larger curls and allow them to lie gently on the shoulders.
Updo Hairstyles for Round Faces
14. Braided Updo for Chubby Face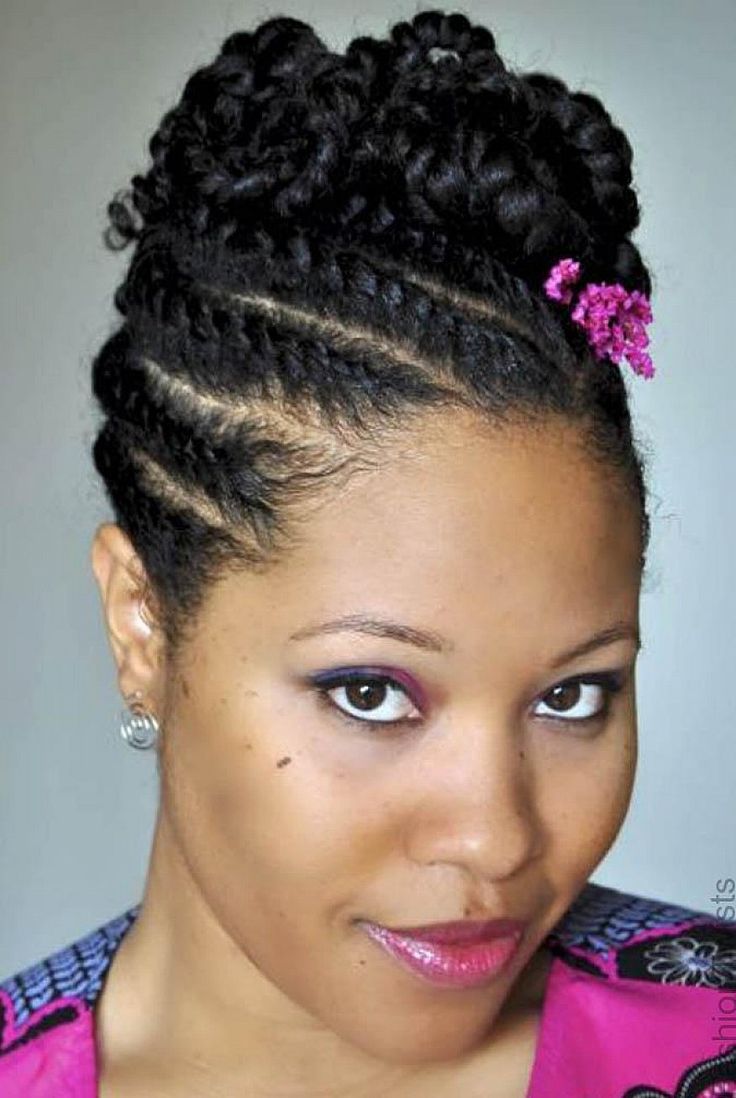 You can also customize your hair with braids by creating an elegant braid, and then pull them back to make it seem like a messy bun.
15. Messy Updo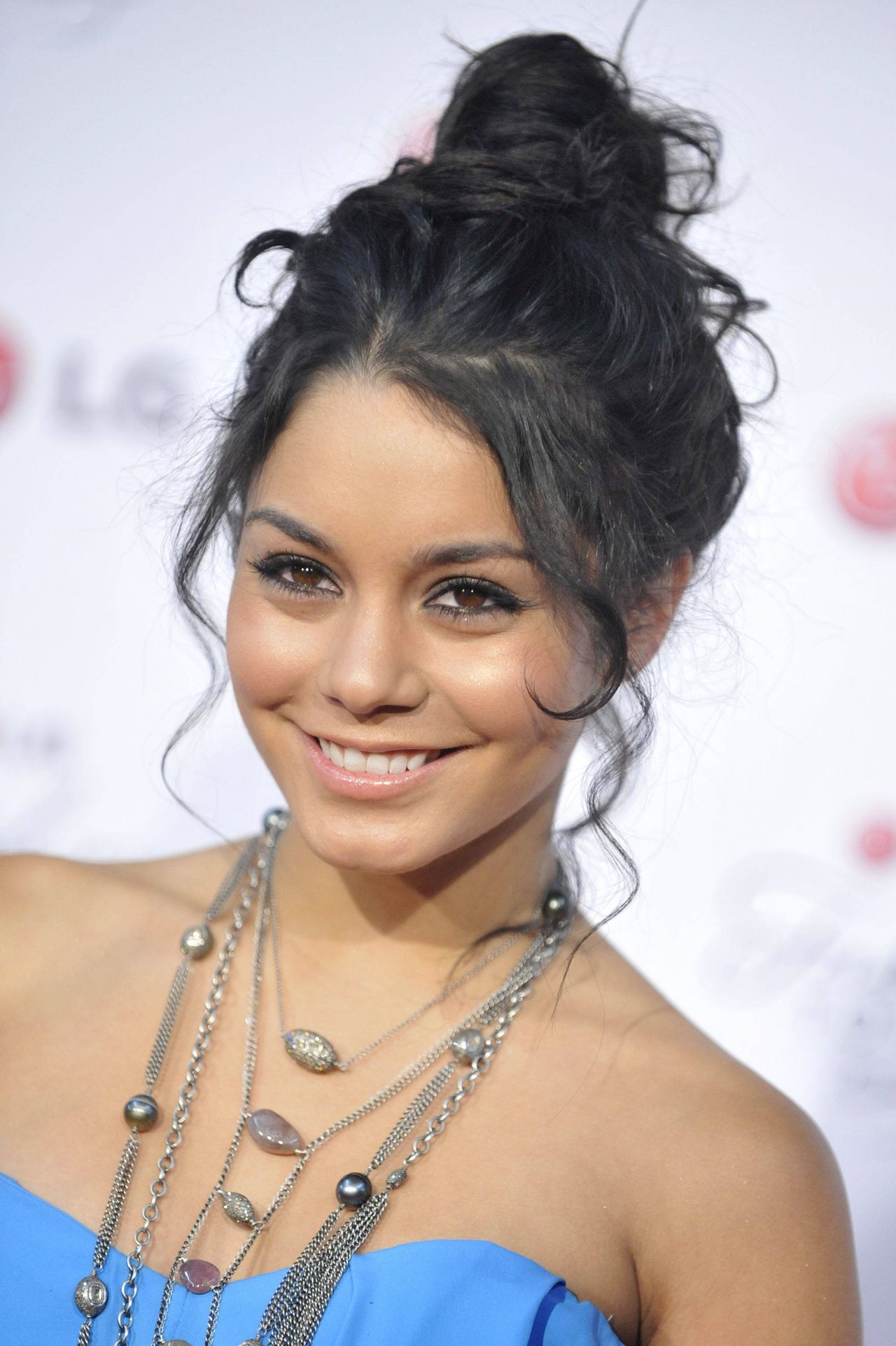 This style adds more hair volume to the crown area which creates an illusion of a longer face. Use one and a half-inch curling iron to curl the front area of the hair then backcomb the rest of it. Twist your hair at the back and use a bobby pin to secure it. Finally, pull a few strands out around the hairline.
16. Pompadour Updo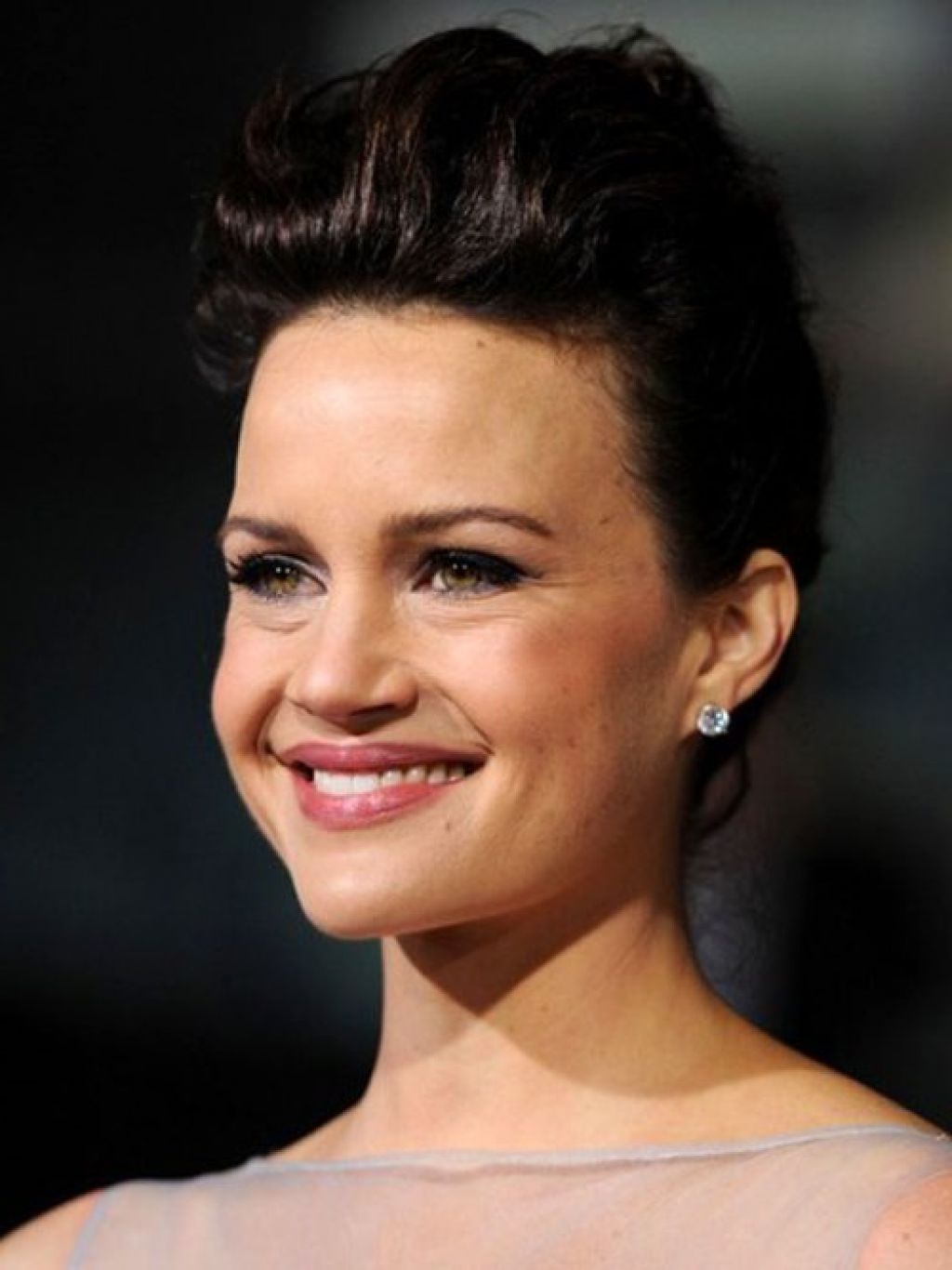 Nothing can be much simpler as the pony, but to make your face appear less oval, you can choose to go for a pompadour. All that you need to do is lift your hair a little bit above your forehead which is exactly what is required to balance your face.
Long Hairstyles For Round Faces
17. Pullback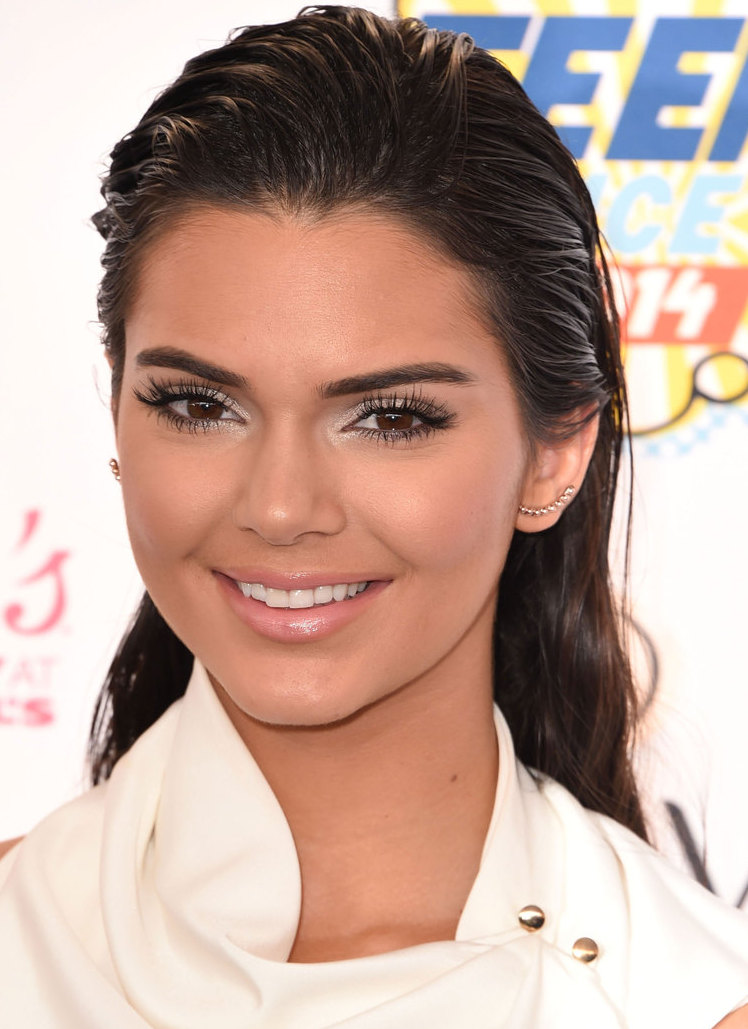 A round face can look more beautiful when hair is pulled back revealing all your beauty. This Medium length hairstyle pulls most of the hair off your face highlighting all the features on your face in the best way.
18. Long Layers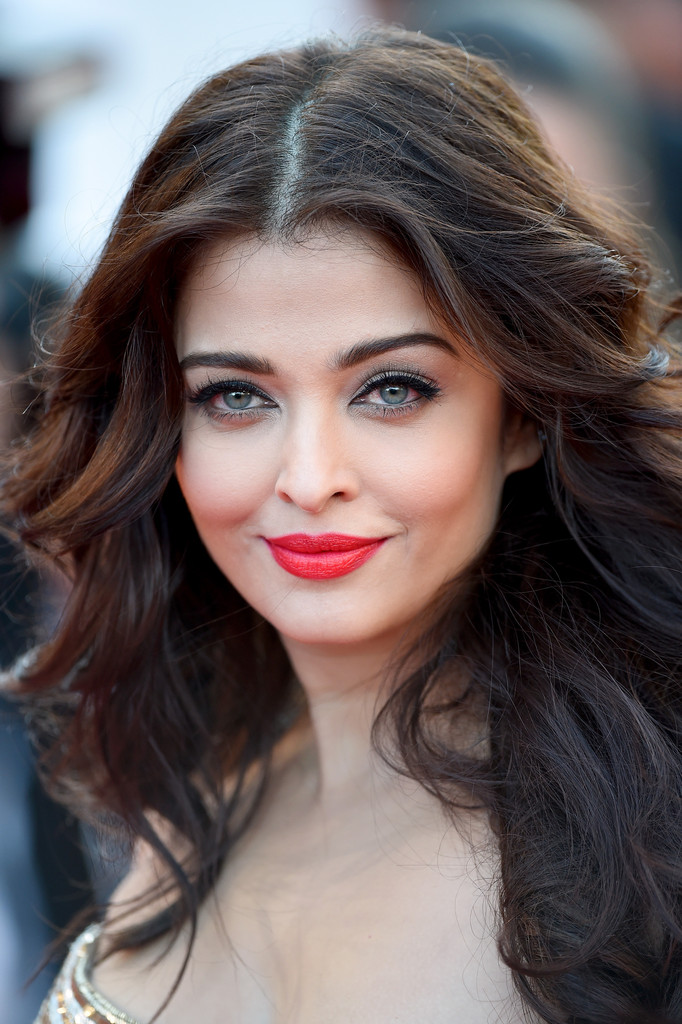 This haircut involves the styling of your hair layers starting slightly below your chin and angling them out and not inward. When styling, you need to ensure that you curl your sections away from your face rather than towards it as that would box in your face and make it more round.
19. Palm Tree Ponies
The palm tree ponies cut can also work for your rounded face. It makes your face appear longer in an appealing way and slimmer at the same time.
20. Side-Swept Bangs
With this one, you will have to sweep your bangs on either side of your face to offset your rounded face look. The best thing about this haircut is that it defines your cheekbones, thereby attracting more attention.