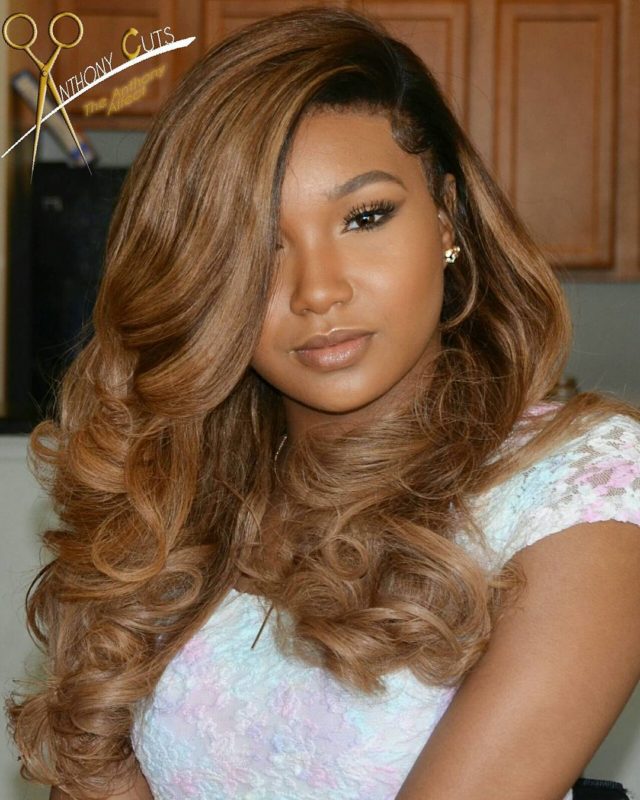 If you have not been blessed with long natural hair, sew-in long weave hairstyles can work just as perfectly in creating long, beautifully flowing hairdos. Most of them are easy to maintain although they should be changed regularly to keep your look neat and classy.
Long Hairstyles with Weave
There are numerous variations out there you can chose from with exciting lengths, natural textures, and superb colors. If the weaves are properly sewn-in, it would be difficult to differentiate from your natural hair most especially, if you chose a matching color and texture that blends with your hair. We have carefully selected these stunning long weave hairstyles which you can try if you are looking for elegance.
1. Simple Weave Hairstyle with Blue Highlights
If a simple black weave is too conservative, you can always spice it up with some color. Using the ombre technique is a good idea as it really makes the color pop and is more permanent. A stylish shade of blue has turned this basic long weave hairstyle from boring to a fun look.
2. Black Choppy Weave Hairstyle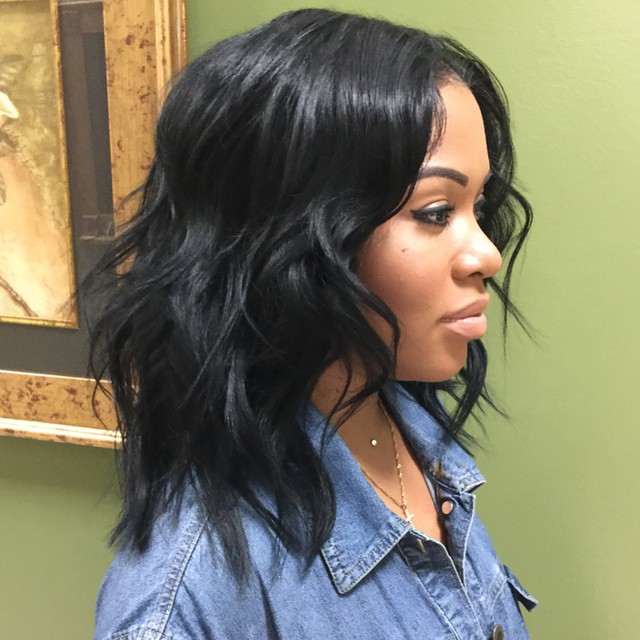 Straight hair is not a very fun look when it comes to weaves. Instead of the neat mainstream straight weave hairdo, go for a choppy look with uneven lengths and loads of natural texture. The look appears more natural especially due to the layering of the locks at the end that gives the hair more natural depth.
3. Golden Weave Hairstyle with Curly texture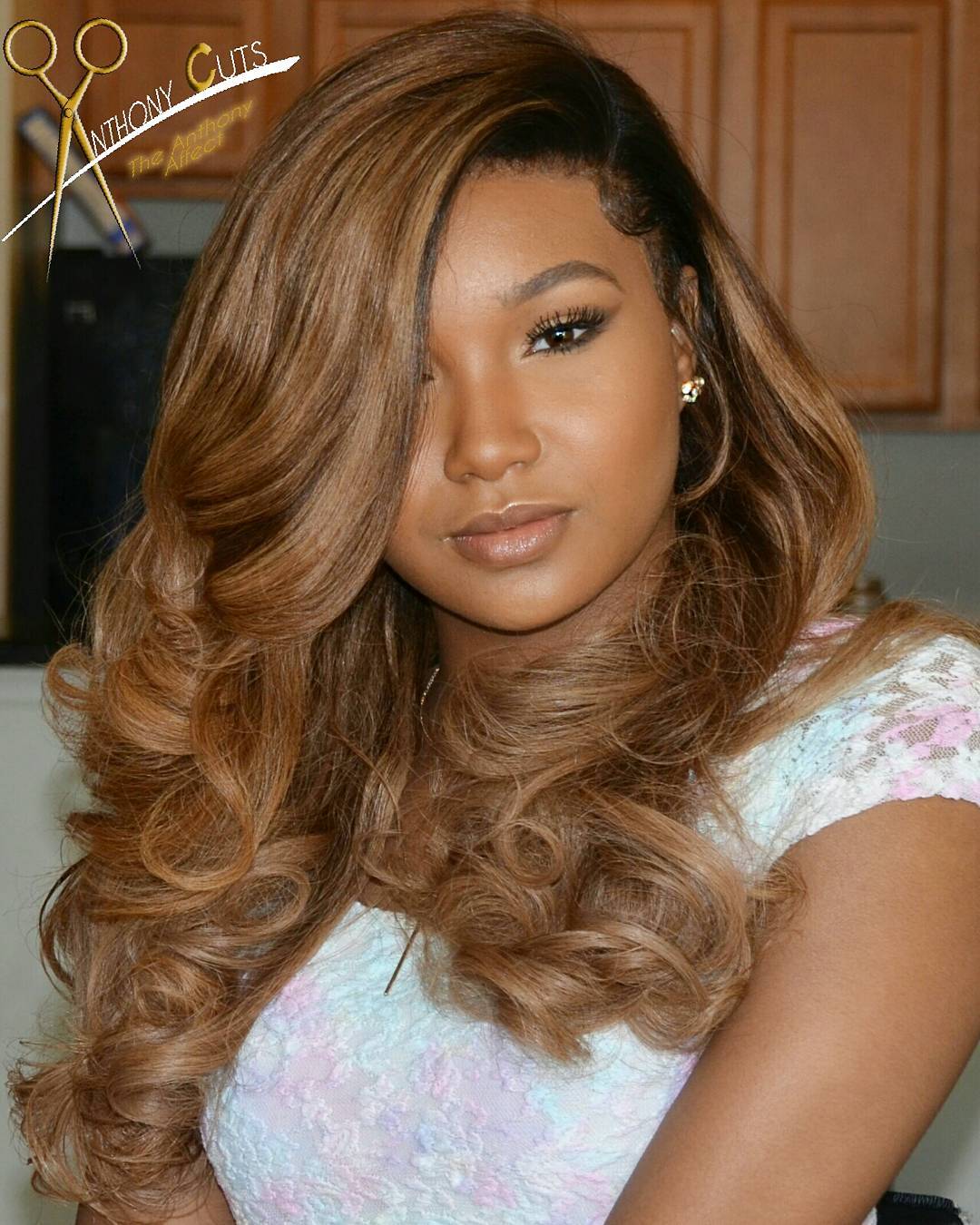 Any woman who wants to feel beautiful should at one time style her hair into luxurious curls. This hairdo is very feminine thanks to the softening touch of the long bouncy curls. The golden hue of brown flatters the skin tone superbly and makes the hair positively radiant.
4. Tousled Long Weave Hairstyles with Mini-Updo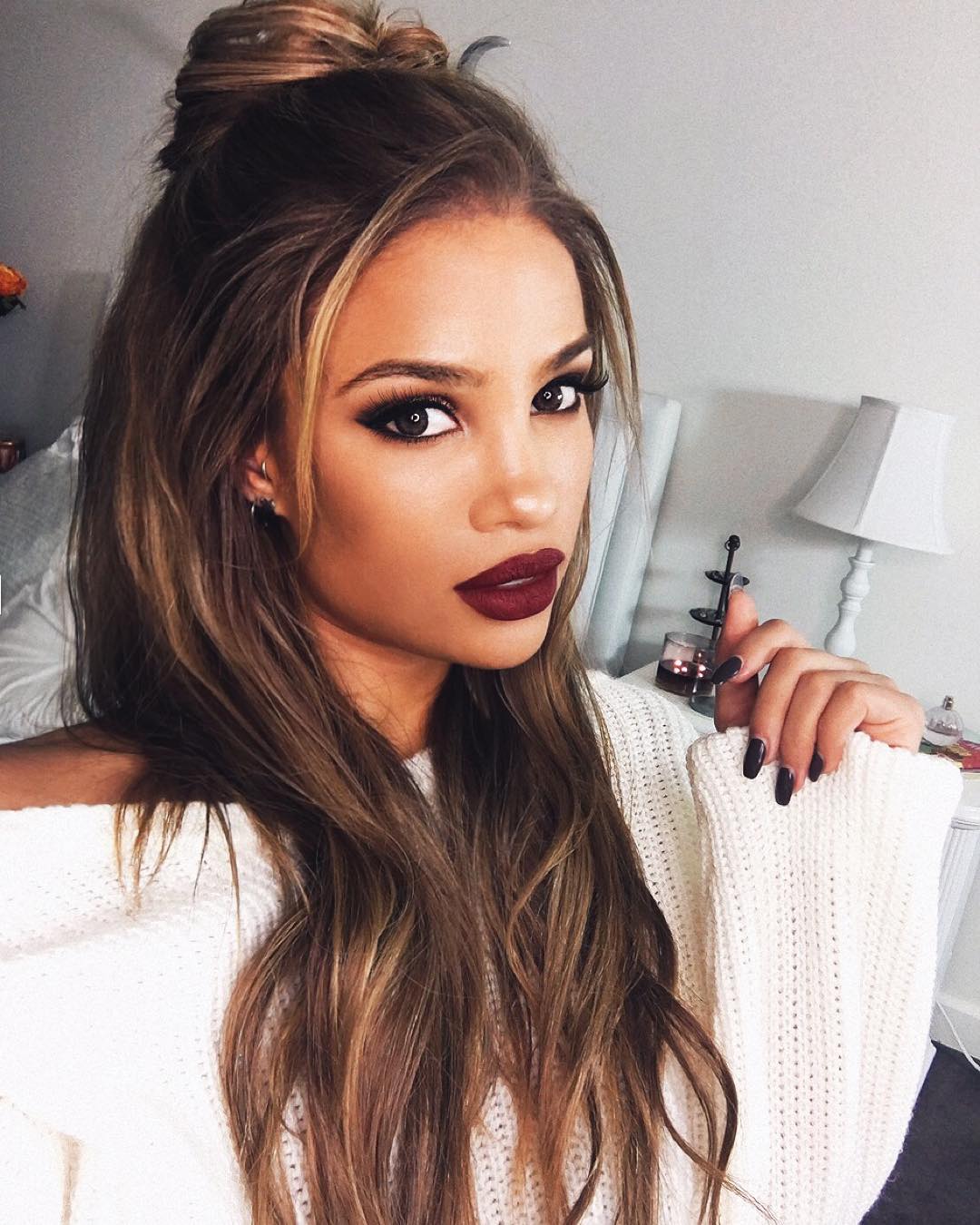 The allure of the tousled mini-updo is that it always turns out intentionally messy and very sexy. This hairdo shows just how easy it is to pull it off and how well it looks on lengthy locks. Throwing in some highlights gives the hair more definition and radiance.
5. Long Weave Hairstyles with Springy Curls
A single hive sew-in weave may not be your best option when going for springy curls. However, once you achieve this versatile look, you will have the luxury of styling your curls in a number of fun ponytails, pigtails, buns, and updos. This look is very girly and oozes femininity.
6. Shoulder-Length Curly Weave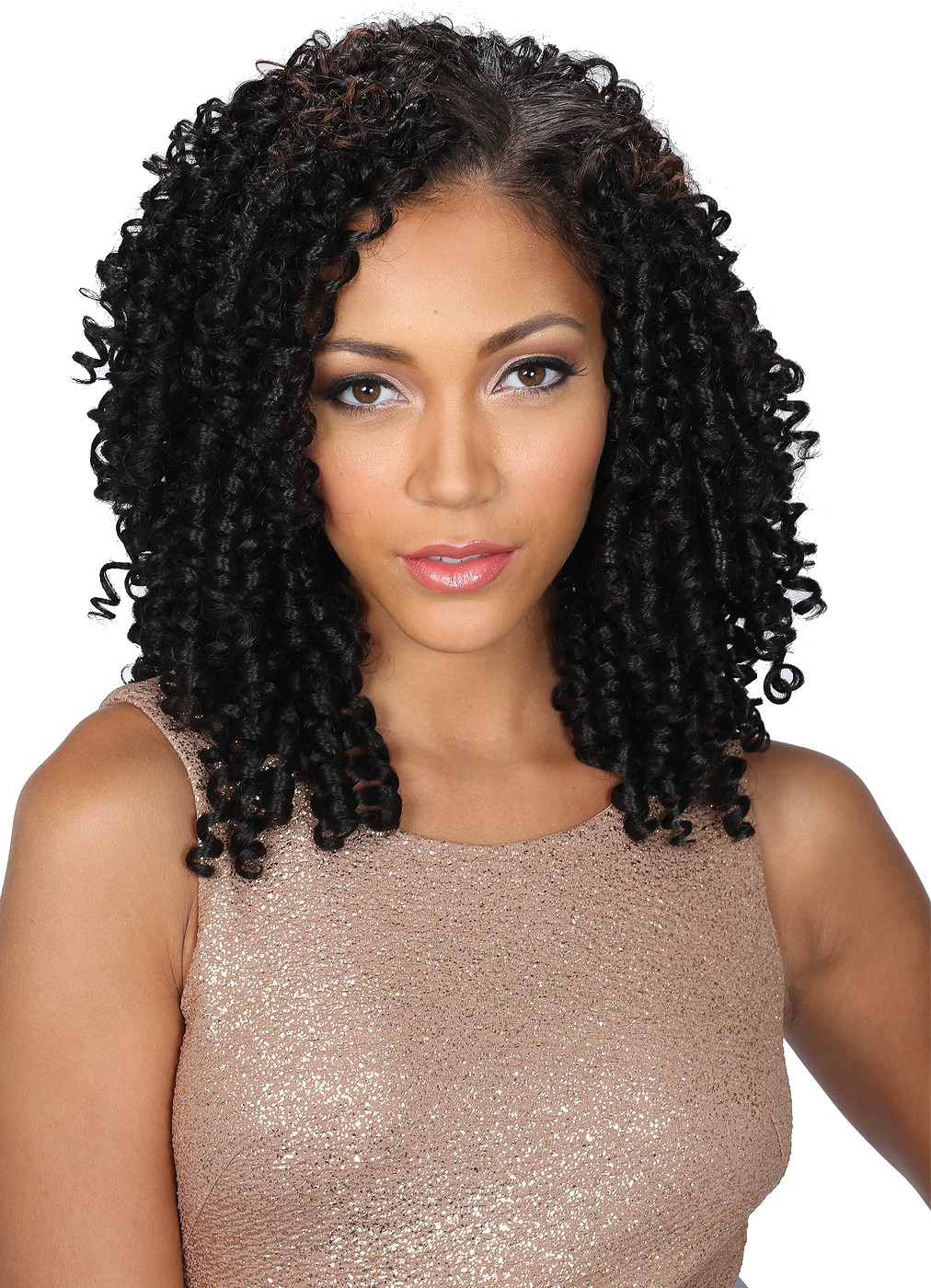 For a more reserved look, try this elegant curly weave hairdo. If you are not a fan of loud colors or ridiculous lengths, you can instead opt for this calm but incredibly sexy curly weave hairstyle. Styling the shoulder-length locks into luxuriously bouncy curls is a great way to make it look natural.
7. Long Weave Hairstyles with Multicoloured Spirals
With weaves, you will never lack different types of textures and colors that best suit your skin tone. This chic spirally weave hairdo has been given an extra twist with the addition of muted shades of different colors. The texture and volume of the hair are great for giving the face a nice frame.
8. Wavy Ombre Weave
Trendy hair extensions are forever coming in new exquisite variations. This fiery example features long wavy curls that look glamorous and very feminine. To make the curls pop, the angled brush technique was used to give it a gradual caramel gradient that uses a muted shade of brown to blend with the dark hair.
9. Long Curly Weave Hairstyles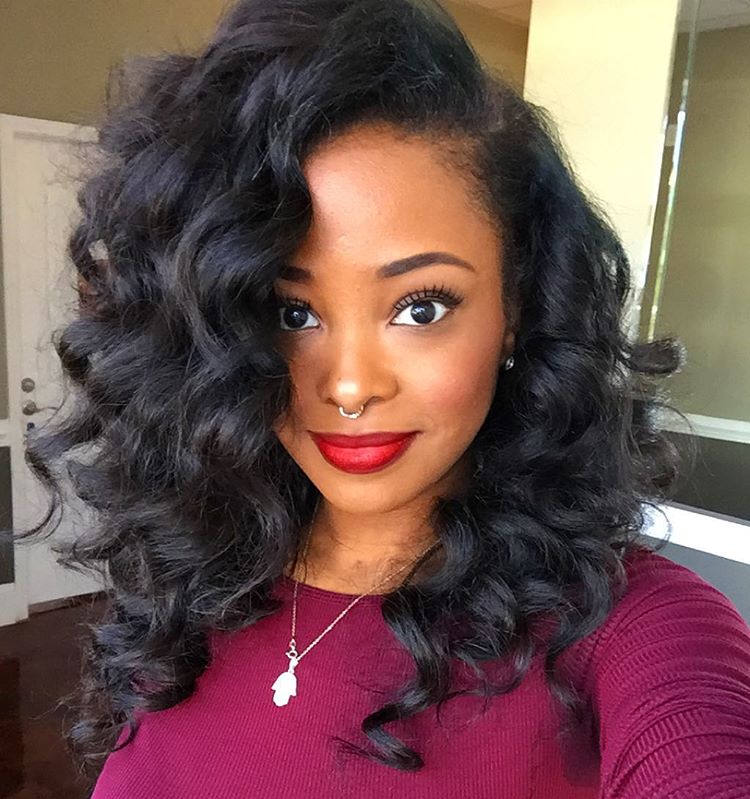 The best part about long hair is that giving it a curly texture makes it absolutely gorgeous. In this superb example, the large, bouncy curls give the hair more volume and lots of natural texture to turn it into a beautifully feminine look.
10. Elegant Curly Weave Hairstyles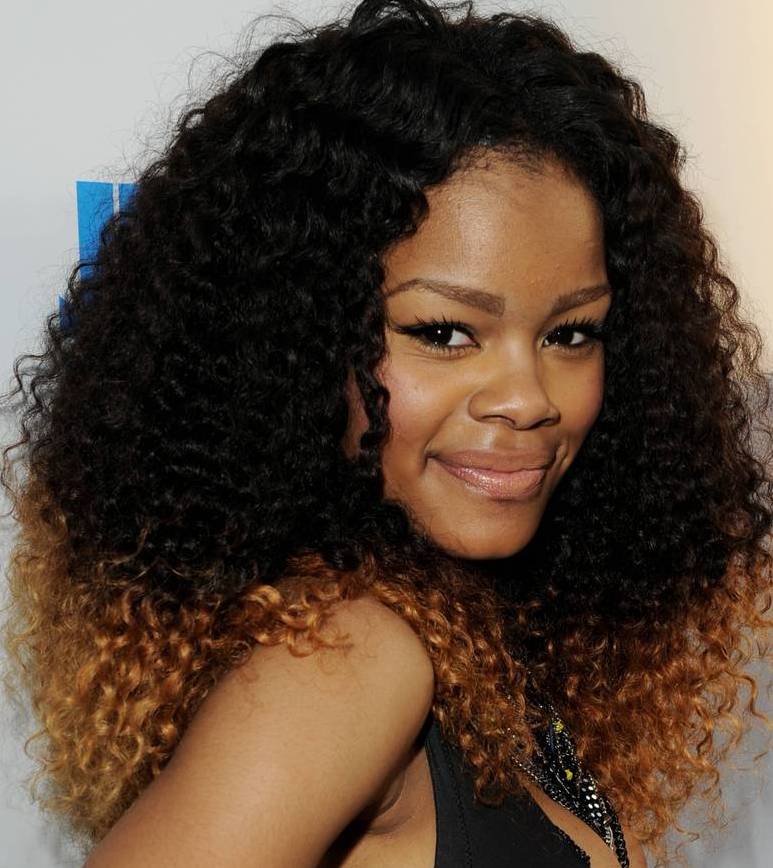 Bangs and layers can turn any weave hairstyle into a gorgeous natural look. Ideally, you might want to keep it simple when it comes to the color but throw in lots of layers and curls to make it glamorous. This also gives it a beautiful volume that frames the face wonderfully.
11. High Ponytail Weave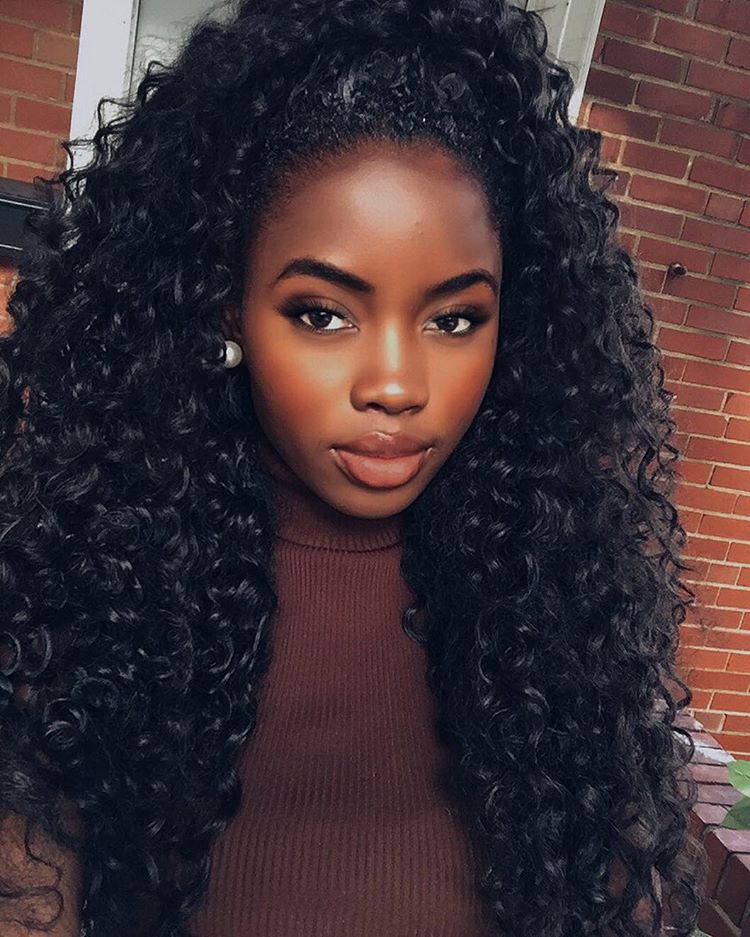 For a bold look, giving your hair volume is a great way to look stylish and elegant with a weave. Springy curls are a delightful bonus because they give the look a softer edge that feels more feminine. Be keen to cover up all the edges of your natural hair to keep the look neat for as long as possible.
12. Straight Weave Hairstyles with Shattered Bangs
If your forehead is not something you are particularly proud of, try one of the fringed weave hairdos. Turn your simple weave into a breathtaking hairdo by sculpting the locks and partying the fringe subtly to enhance the look.