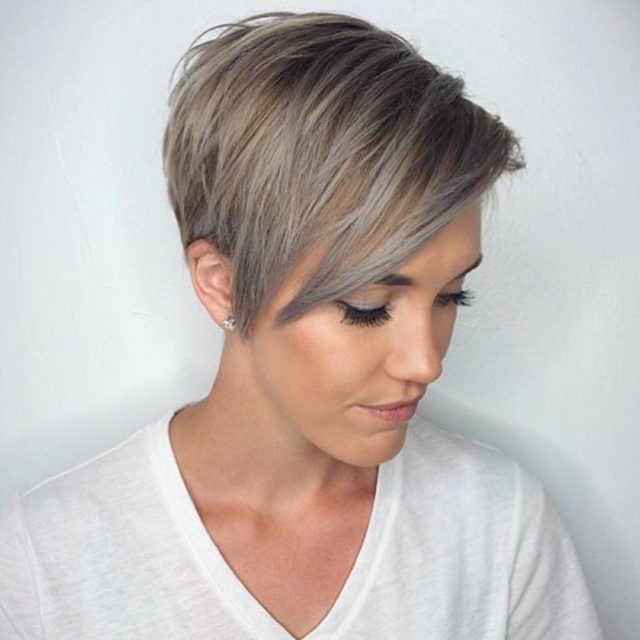 Pixie cuts are traditionally short, easy to maintain hairstyles and perfect for life on the go. When given some length, however, it results in a very chic and fun look that is just right for any occasion whether formal or informal. Long pixie cuts have more texture, volume and are more feminine than the shorter, more androgynous versions.
Trendy Long Pixie Cuts
If you are looking for a new way to spice up your look, you can't go wrong with a long pixie cut; it is trendy and sophisticated but most importantly, it requires minimal touch up to look fabulous. This is the reason we bring you the most amazing long pixie haircuts you should try out.
1. Tousled Long Pixie Cut
As with any pixie cut, tousling the locks creates loads of texture leaving the hair looking stylishly messy. However, when done on longer versions of the pixie, the disheveled appeal is amplified and the hair gets a much more textured appearance. This fierce pixie cut also features warm, golden highlights that give the hair a soft radiant touch.
2. Messy Pixie Cut with Long Bangs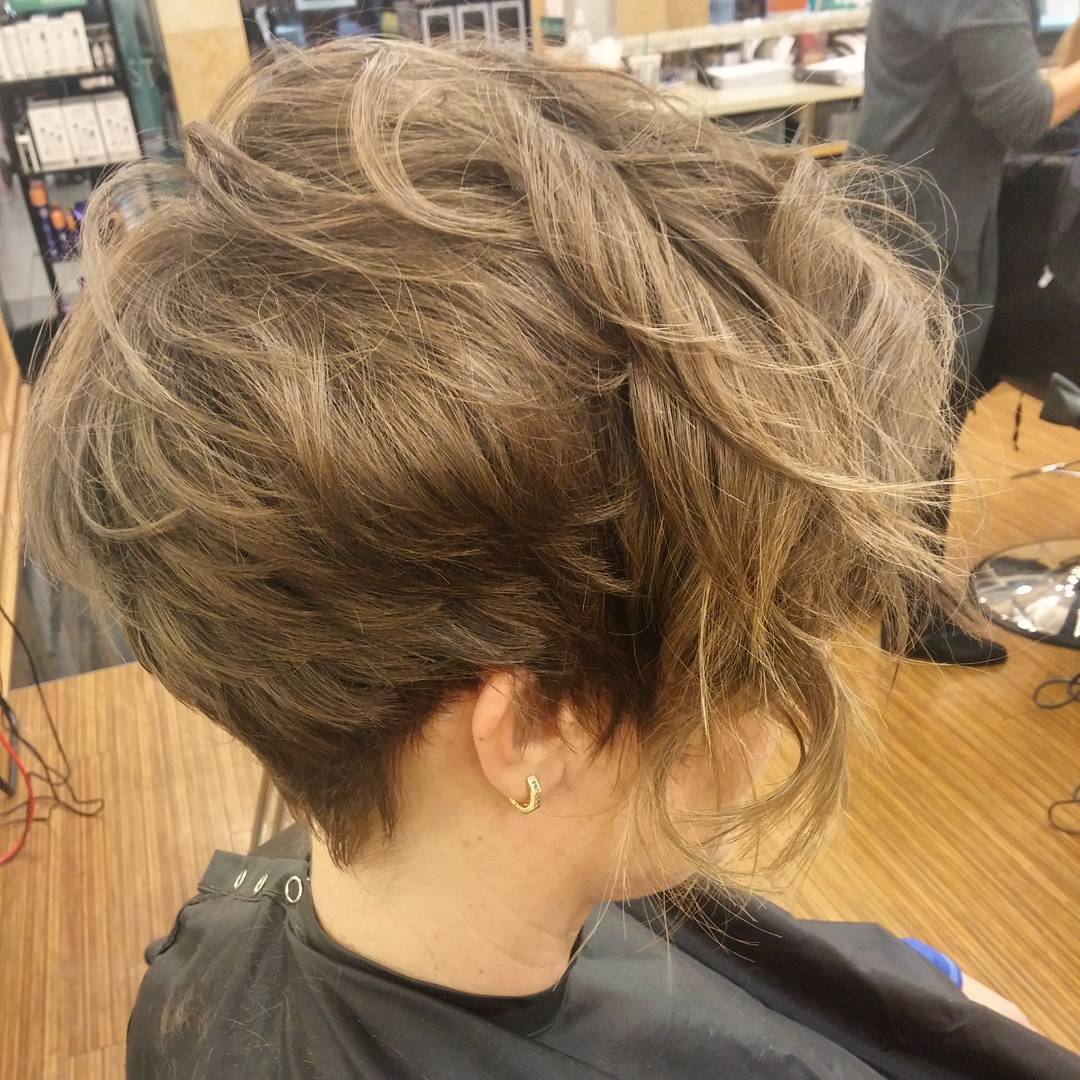 If you are looking to give your hair more natural angles and textures, try giving your pixie cut some character by combining stylish curling with a touch of tousling to give the locks a unique texture. Sweeping the fringe to one side of the face is a sexy touch that can make your pixie hairdo unique and stylish.
3. Platinum Blonde Pixie and Bob Combo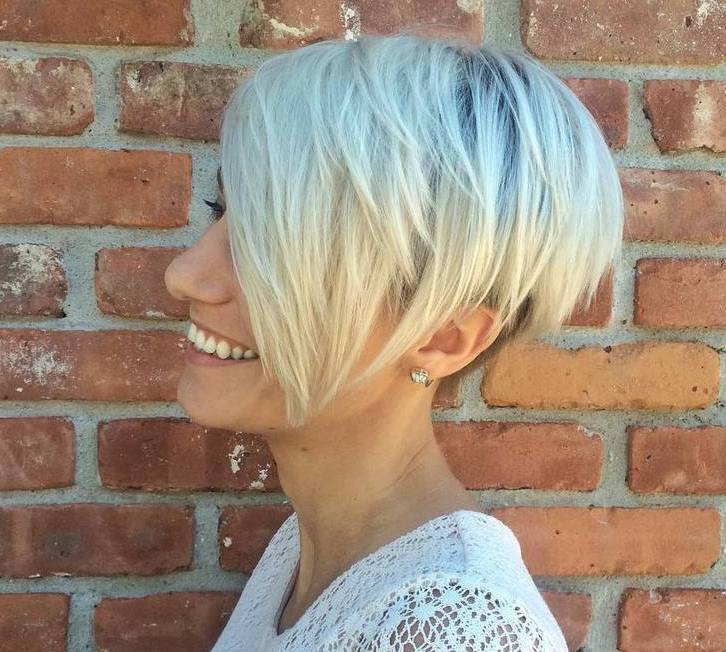 The difference between a pixie cut and a bob could be the length of the hair. Pairing the two can result in a wonderful combination that will bring out the best of both hairstyles. This platinum pixie cut and short bob combination features an uneven cut that leaves longer bangs at the temples and a shorter cut towards the back. The layered locks feature wonderful dimensions thanks to a dark under shave.
4. Layered Pixie Cut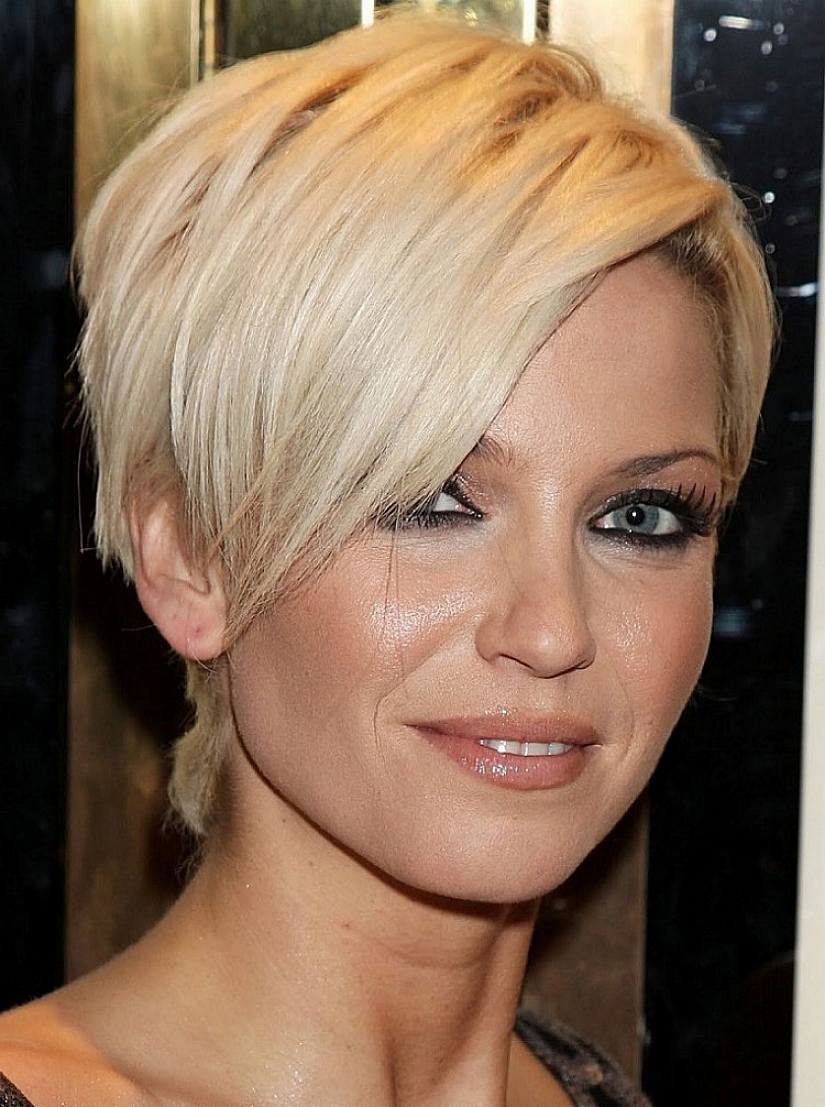 This airy and fun hairdo features lots of texture and dimensions that can be achieved by layering the hair and tousling the strands to give it a naturally windswept look. Layering it through the ends and giving it a bit of radiance by adding golden highlights results in a look that can be both classy and fun.
5. Neat Long Pixie Cuts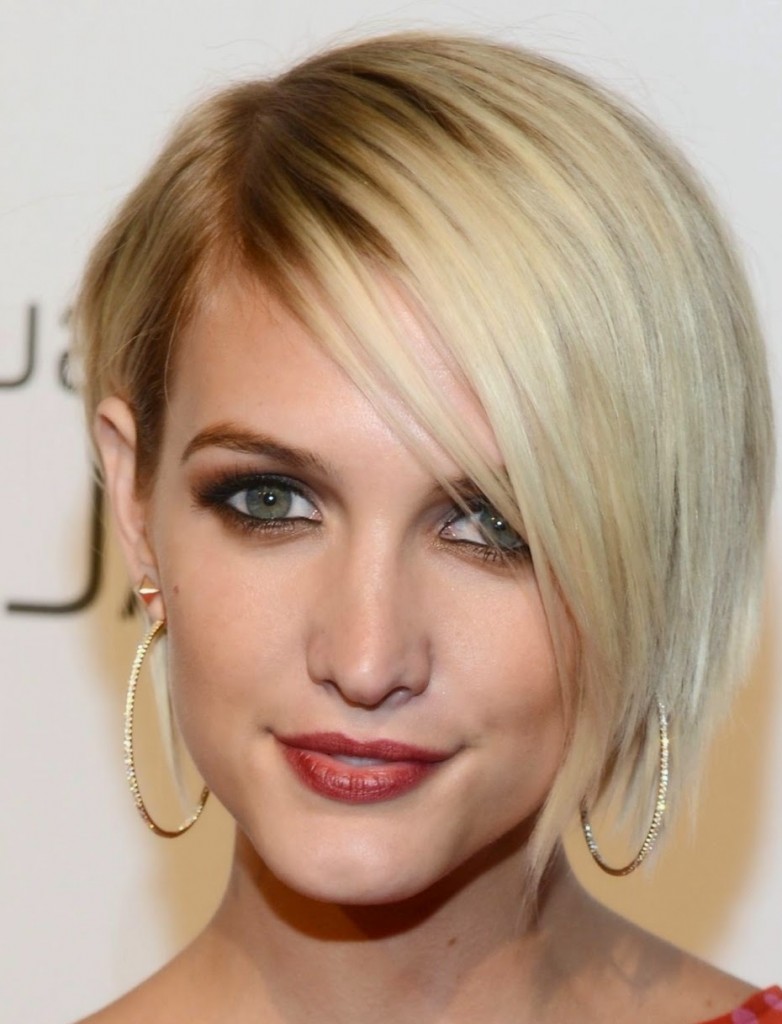 If you have to wear it neat then this is the look for you. This stylish pixie cut looks girly but can be just as classy as any hairdo. It features an angled, slightly-swept fringe that adds asymmetry to the look and keeps it fresh and versatile. You can choose to keep it glossy or simply use a styling product for a unique finish.
6. Effortless Long Pixie Cut
Cute, simple and easy to pull off, this neat pixie haircut is perfect for framing your feminine facial features. The cut is simple but cute and neat enough to pass off this look as classy with a touch of fun. Radiant coloring leaves the lengthy pixie cut with a beautiful gradient with darker roots and a lustrous golden body.
7. Low-Profile Long Pixie Cuts
Keep it simple with this easy to pull off pixie cut. The volume of the hair takes off the androgynous edge of the hairstyle and gives the face a flattering frame. The textured appearance of the locks can be achieved using a number of styling products. It makes the hair appear thicker and more adventurous.
8. Fiery Red Pixie Cut
One of the perks of rocking a long pixie cut is that you get a wonderful frame that beautifully accentuates your feminine features. Keep the hair full of layers so as to get more natural textures and a stylish finish. The auburn locks also feature a subtle asymmetrical appeal brought on by one side being worn longer than the other.
9. Lush Curly Pixie Cuts
Versatile, chic and very unique, this pixie cut is all about curls, textures, and contrast. Cropping the sides short helps to accentuate the bold curls on top. To make it even more creative, lustrous gold highlights have been thrown into the mix.
10. Silver Pixie Cut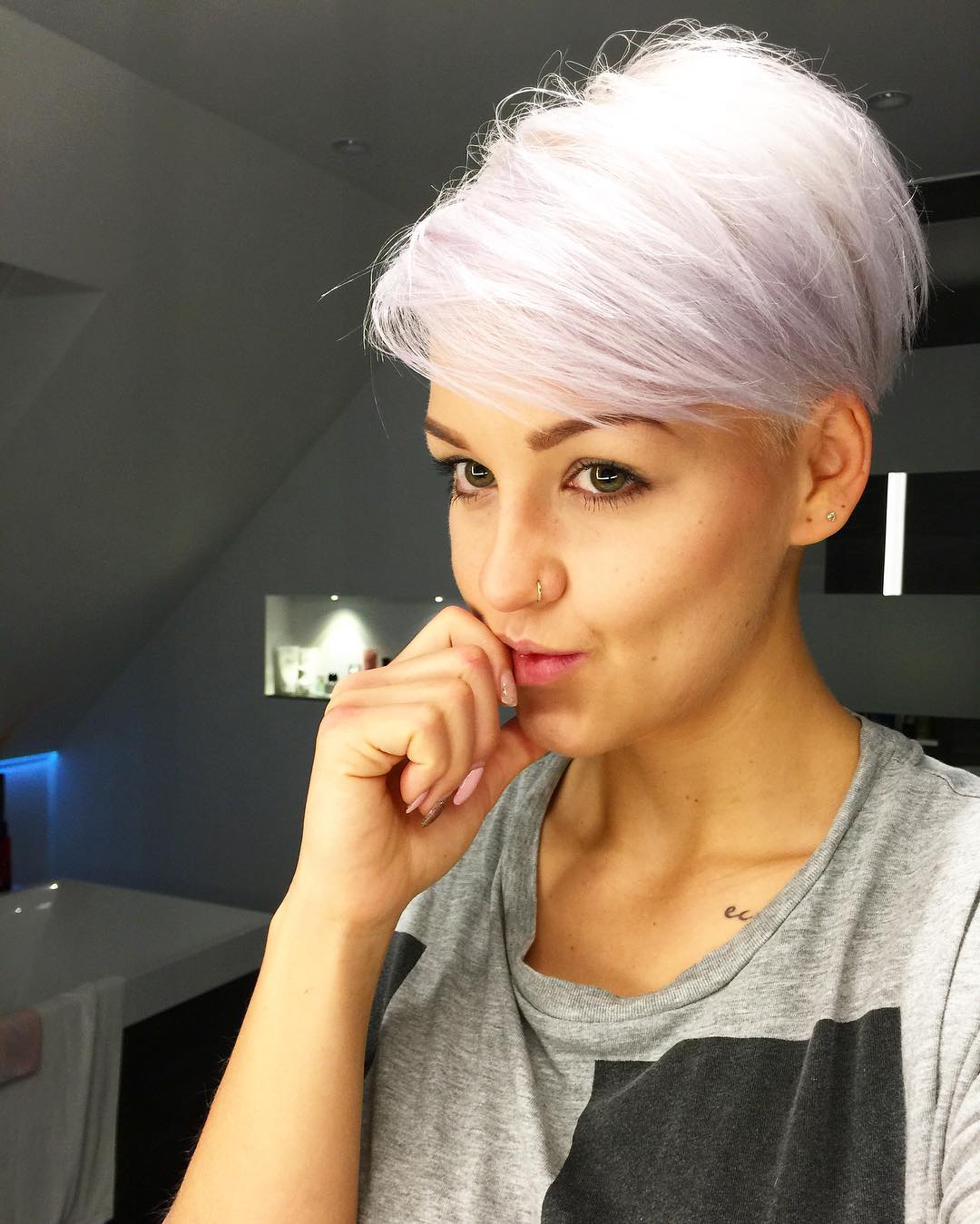 For tan or slightly olive skin tones, a dash of superb silver can do wonders in terms of flattering your natural complexion. Deeply side-swept bangs help to give the hair more height and create a more voluminous body. Parting one side is optional although it helps to give your hair some flattering contrasts.
11. Edgy Pixie Cut With Long Bangs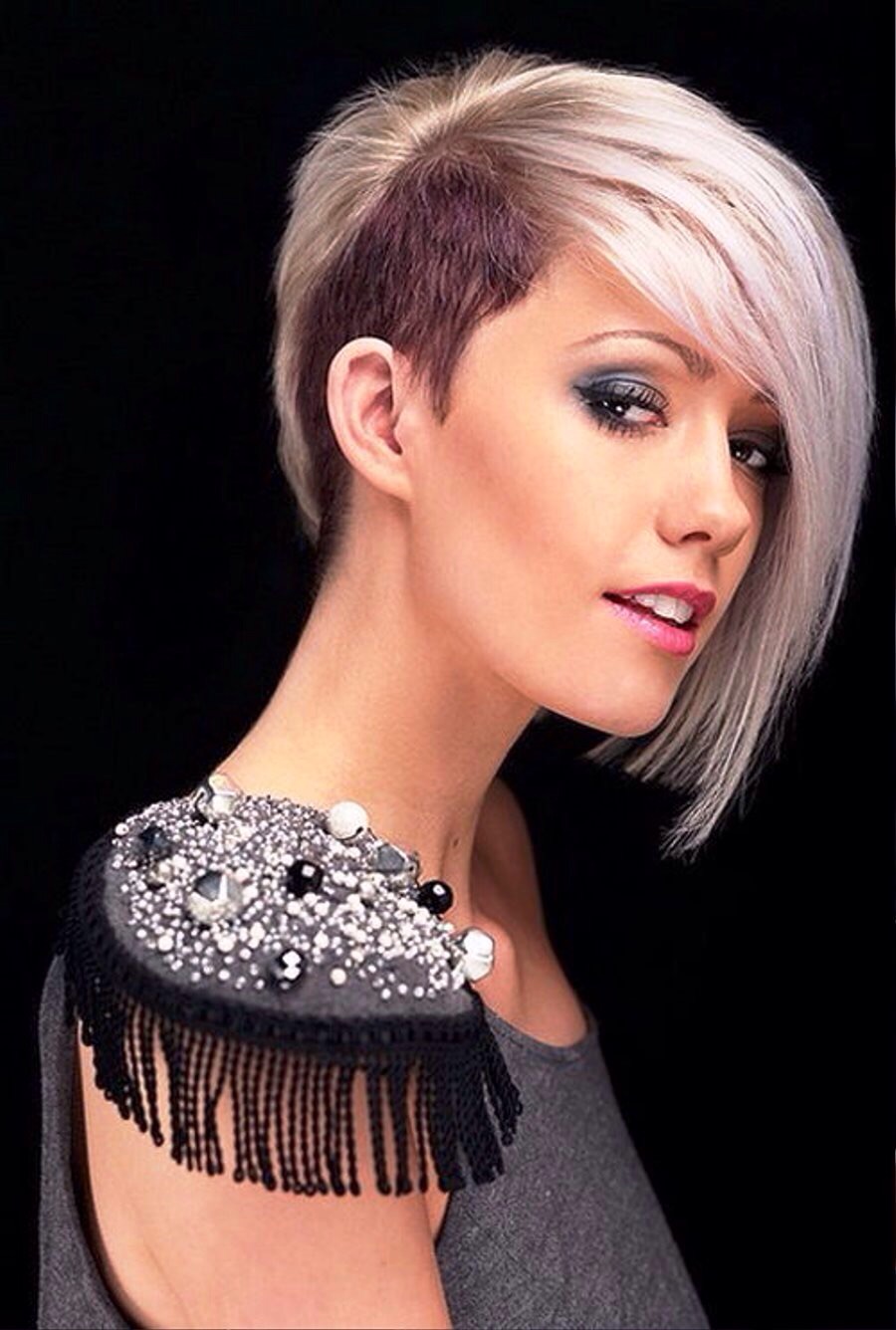 One of the trendiest shades you can give your hair is a lustrous platinum blonde. If you are looking for something funky yet simple, you can pair that color with this edgy pixie cut that features a close under shave and lengthy bangs.
12. Wavy Balayage Pixie Cuts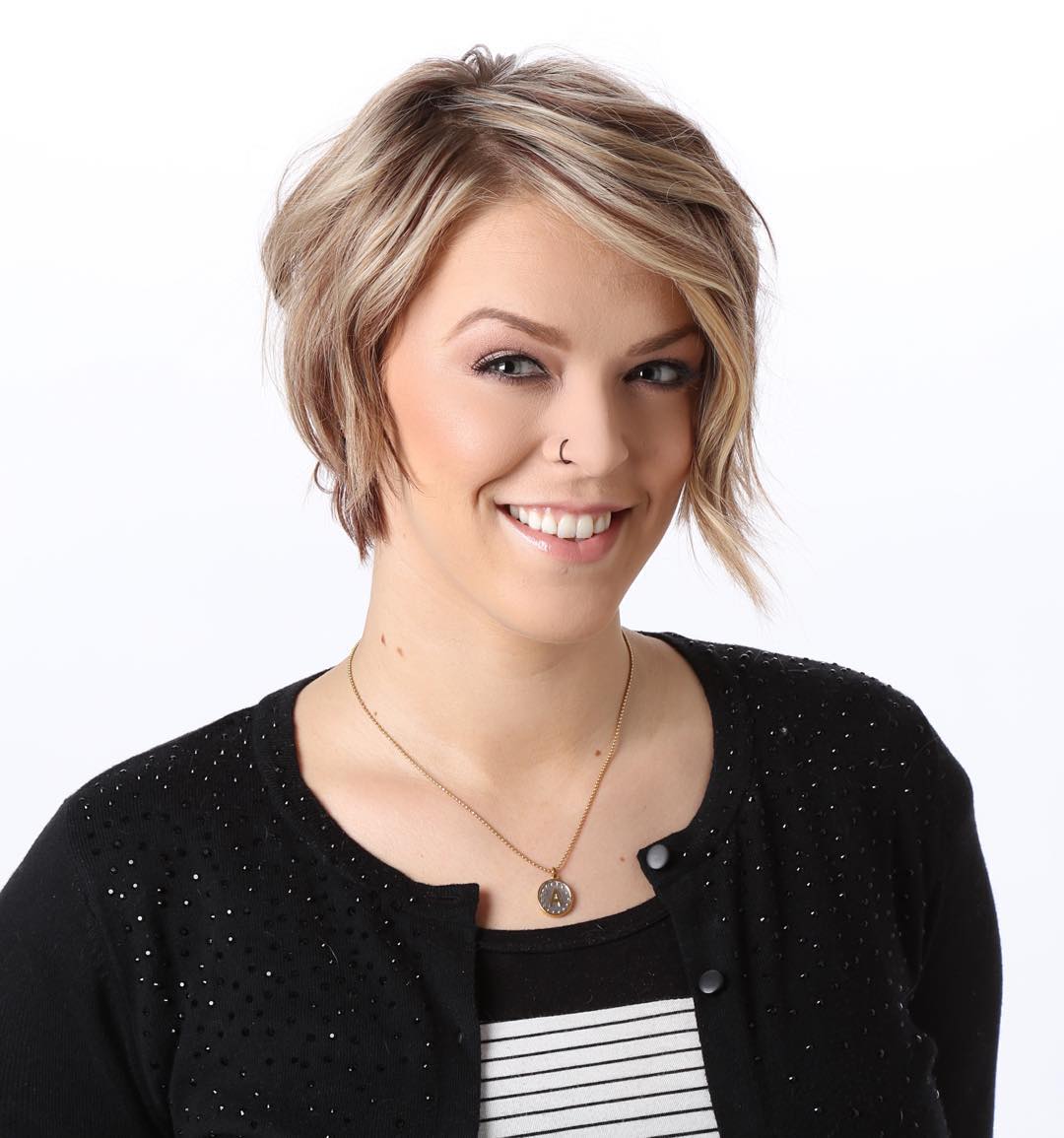 Not every pixie cut is about strict symmetry and crisp edges. Try a more feminine approach by leaving the hair longer than usual. Play with some asymmetry by making the front longer than the back. Stylish balayage painting can be a nice way to give the hairstyle a uniquely radiant touch.