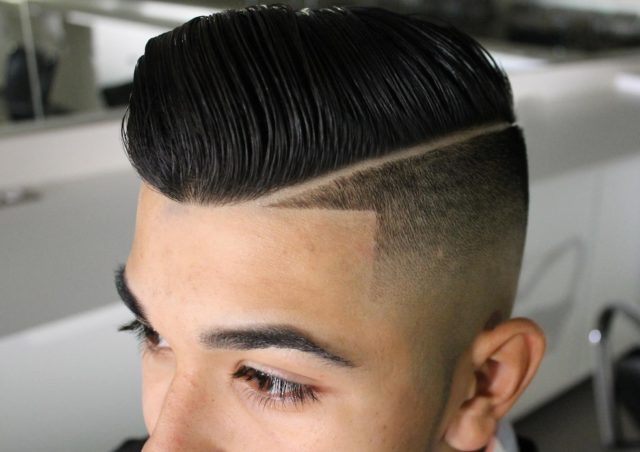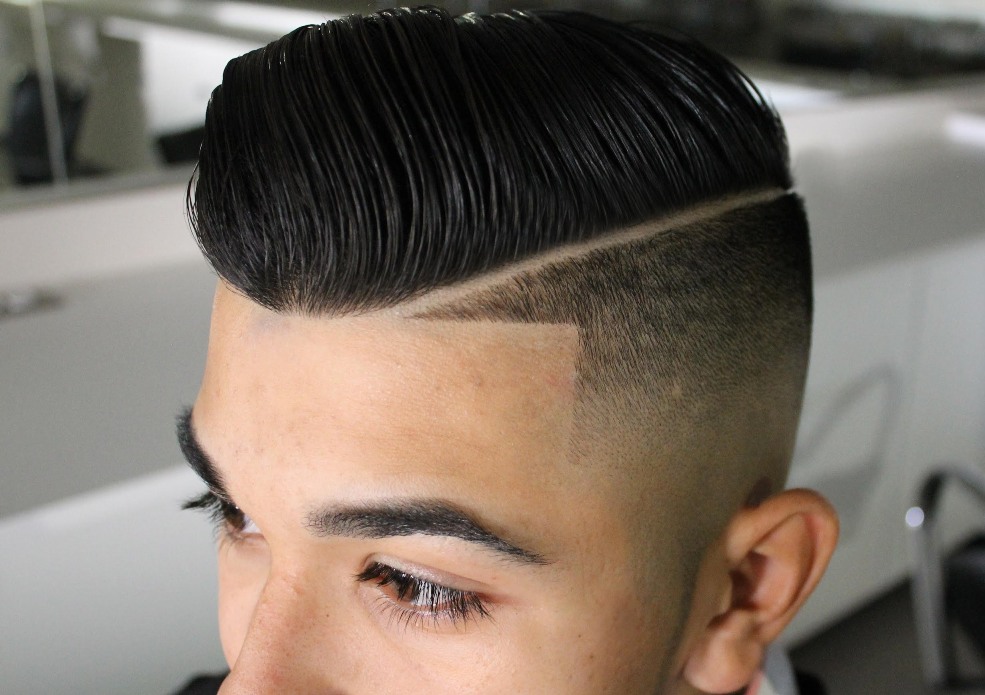 Since the past many years, fade haircut has been widely popular among men, and it is pretty likely that this age-old trend will continue to carry on. Although the fade haircut was originally meant for men with short hair, it is now popular among men with medium or long hair as well. No matter whichever ethnicity you belong to, sleek and stylish high fade haircuts will look incredibly awesome on you. In case you're still wondering which fade haircut to opt for, here's a list of cuts that'll look awesome on you. We've covered all the latest high fade hairstyles to ensure that you get a wide range of options to choose from.
Men's Fade Haircuts
1. Taper Fade Haircut with Side Part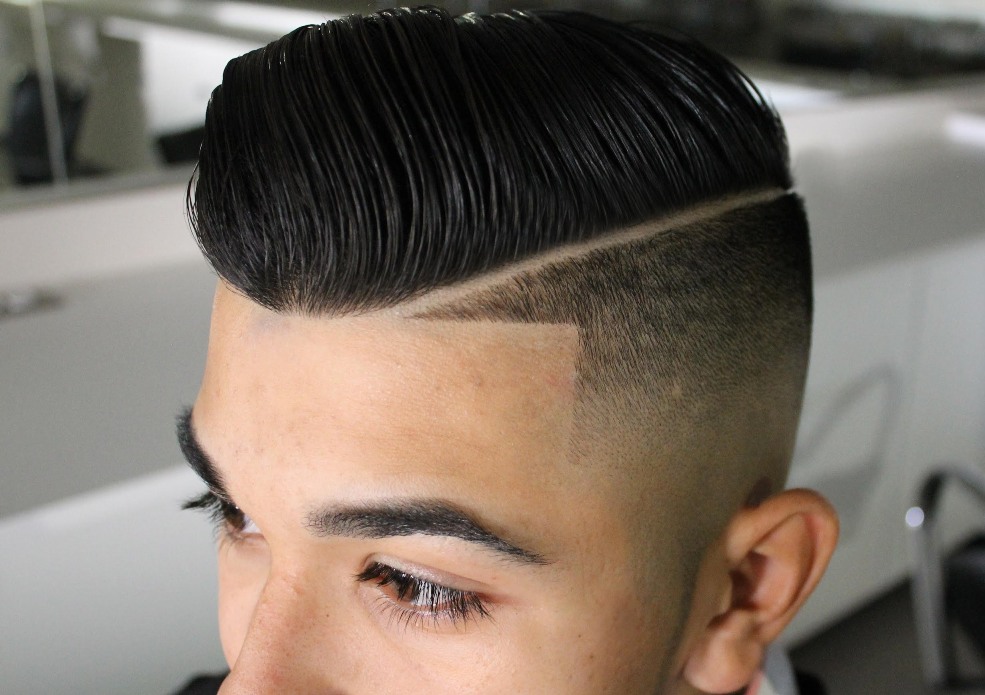 This haircut is perfect for men with medium to long hair. It looks cool and retains your masculine look at the same time. The tapered look keeps your hair sleek and adds to the sassiness.
2. High Bald Fade Haircuts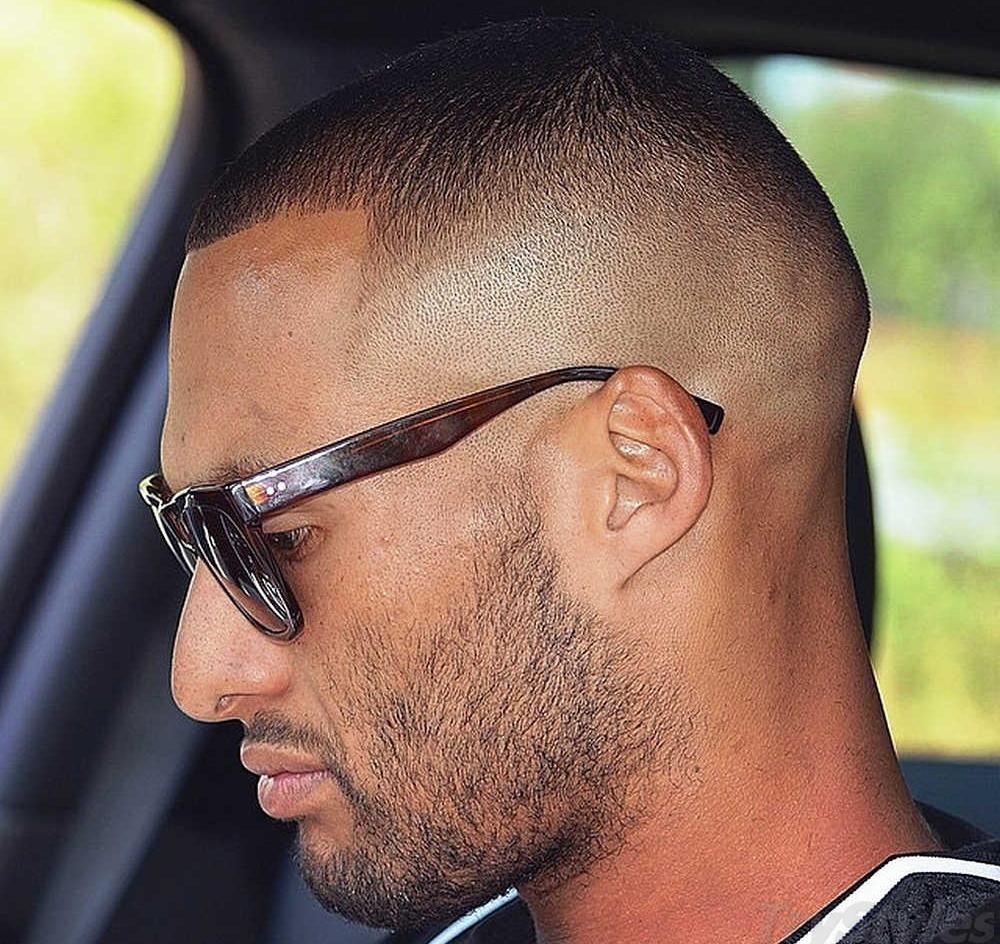 High bald fade haircut is an awesome style for men, but it is specifically meant for those guys who are losing their hair a bit too soon. The haircut is easily identified by a smooth range of hair round the scalp.
3. High Temp Fade Haircuts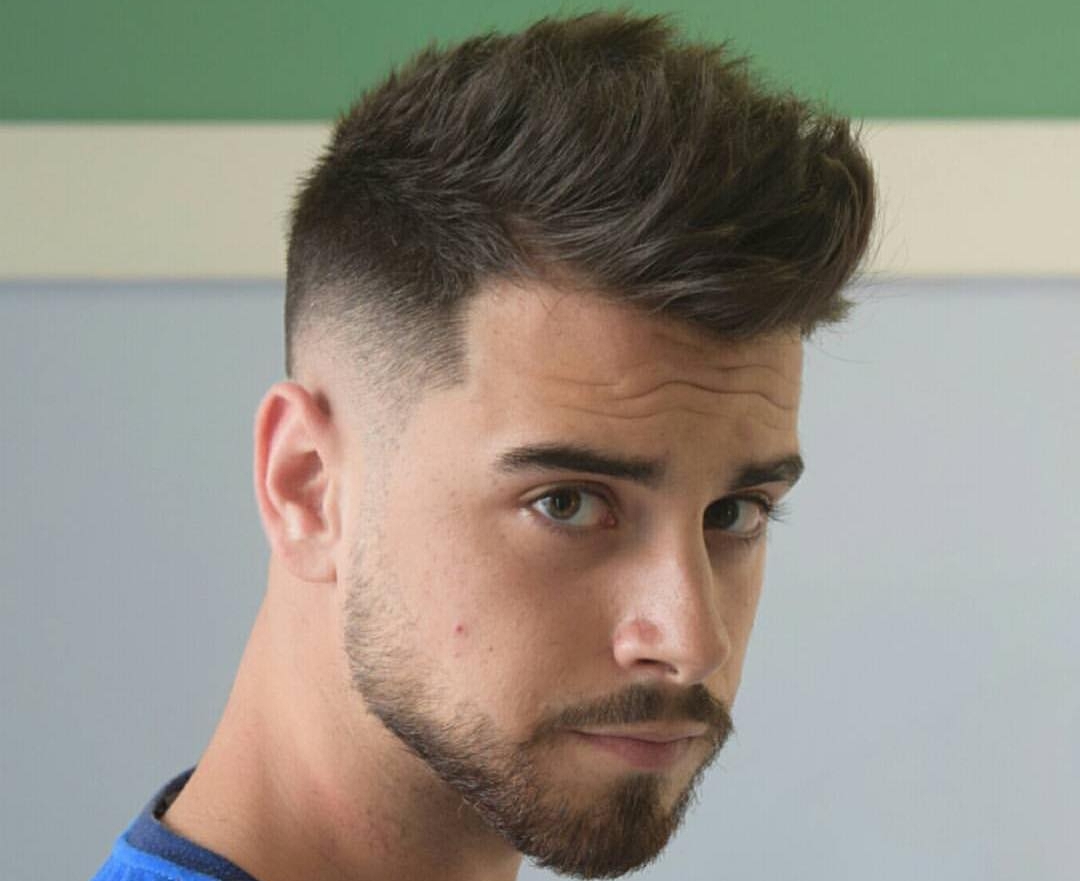 This haircut is popular as it perfectly fits Asians, Blacks, Latinos, footballers and even white men. Here, the hair around your scalp is retained, while both sides are faded from the temple. You can always back brush the scalp hair for a more classic faded look.
4. Mid Taper Fade Haircuts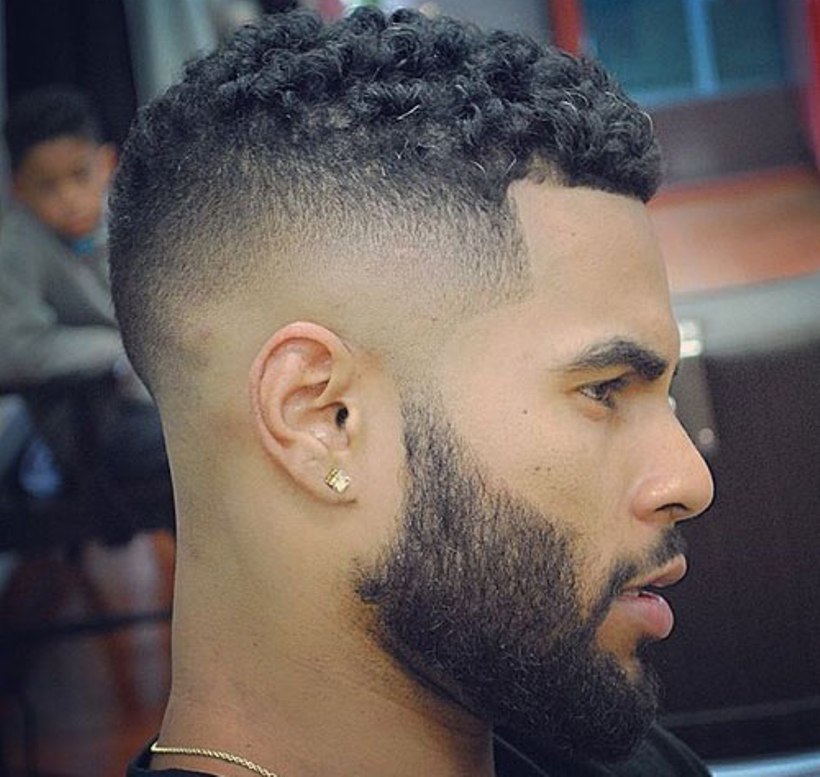 If you're looking for a faded haircut that fits most of the occasions, the mid taper faded haircut can be the best bet. This haircut specifically suits men with long or medium length beard. Team up your mid faded haircut with minimal fashion apparel for an effortlessly sleek look.
5. High and tight faded cut – High Fade Haircuts for Men
Although this haircut is slightly longer than you expect it to be, this hairstyle will look best on black boys and men with long or medium length hair. You can front brush your high, tight faded hair cut for more sassiness.
6. Pompadour Fade Hairstyle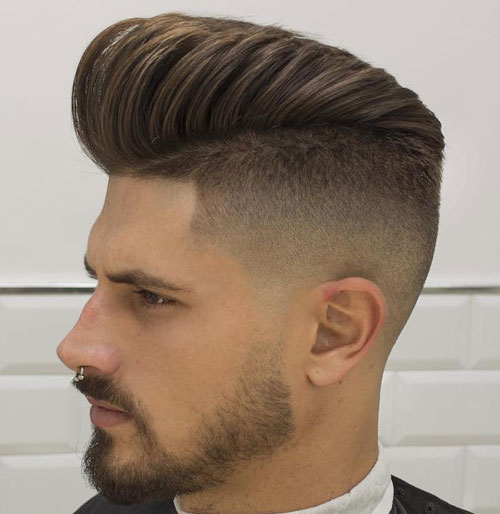 If you have an angular face and are looking for something that'll back up your coolness, the pompadour faded cut can be the perfect bet. You can go for high fade pompadour, low fade pompadour or even combine both for a newer and cooler look. P.S- If you're a huge fan of Justin Bieber, this haircut is exactly what you need.
7. Stylish High Fade Haircut for Blonde Hair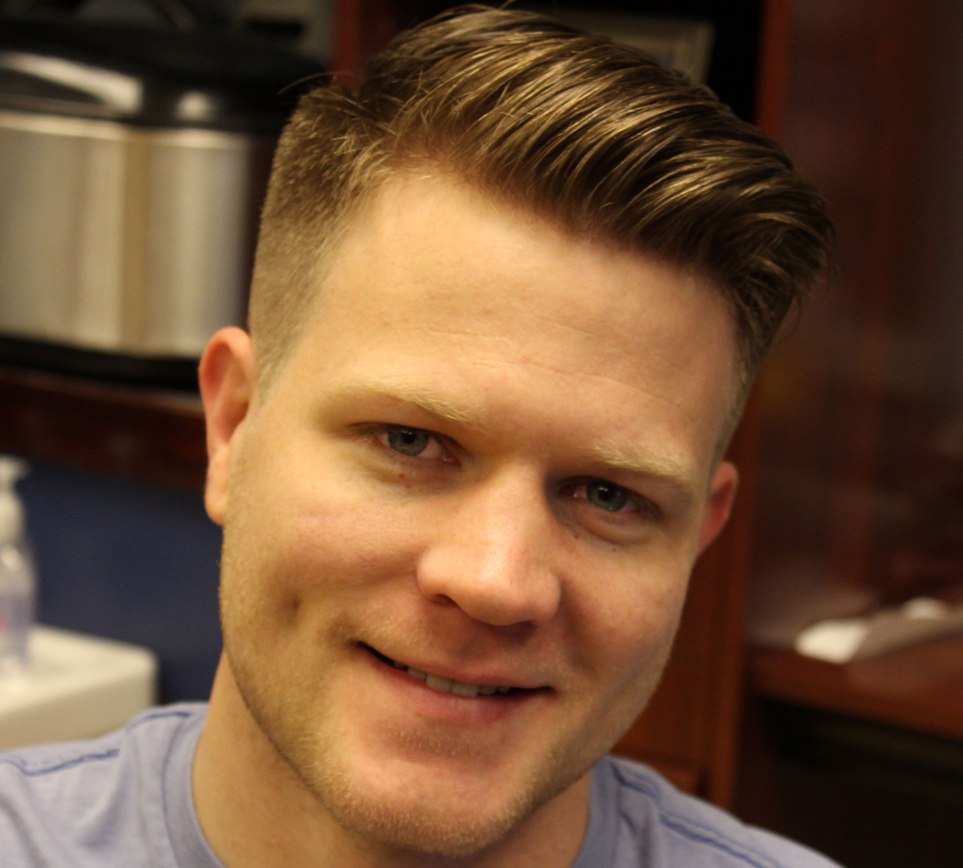 Who says you can't do gray hair in style? Well, you can always do so with the high faded cut meant for gray and light colored hair. This hairstyle will retain a classic yet incredibly sexy look.
8. Short High Fade Haircut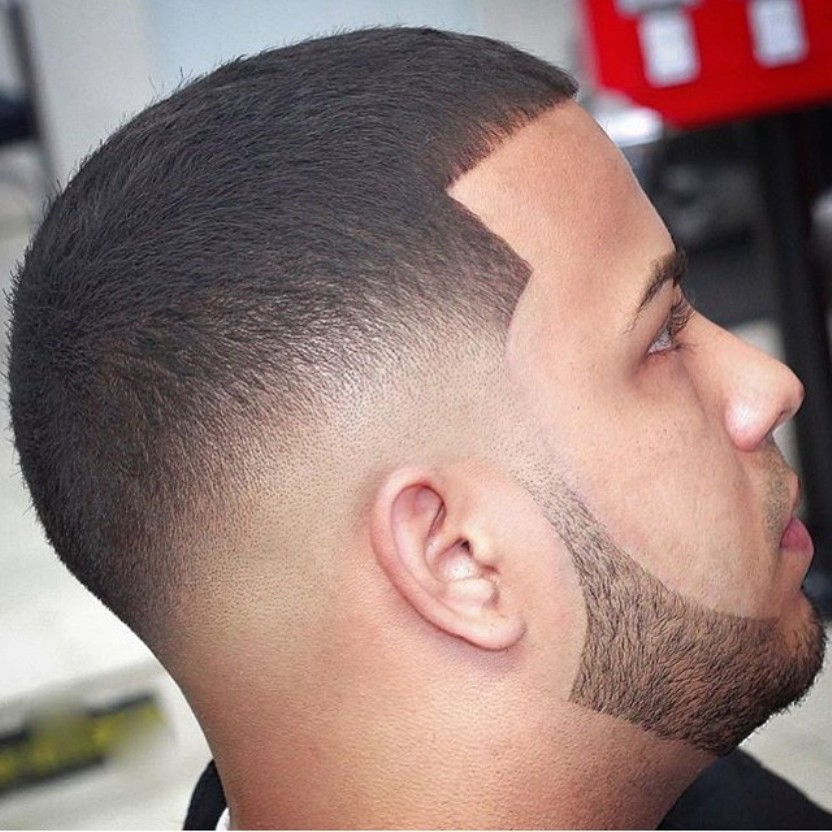 If you're someone with short hair, the short high faded cut can be a great bet. The lead singer of Maroon 5, Adam Levine dons this classy look and you too can look equally cool if you get it shaped the right way. Style your short hair with this low fade and it'll appear as if you were born with this cool style.
9. Classic Fade Haircut
Yes. You can always get a classic brushed up look when you go for a high fade hair cut. This will add elegance to your hair and retain your masculine appeal. Don't forget to add some gel to keep the brushed up look intact.
10. Ceaser Fade Haircut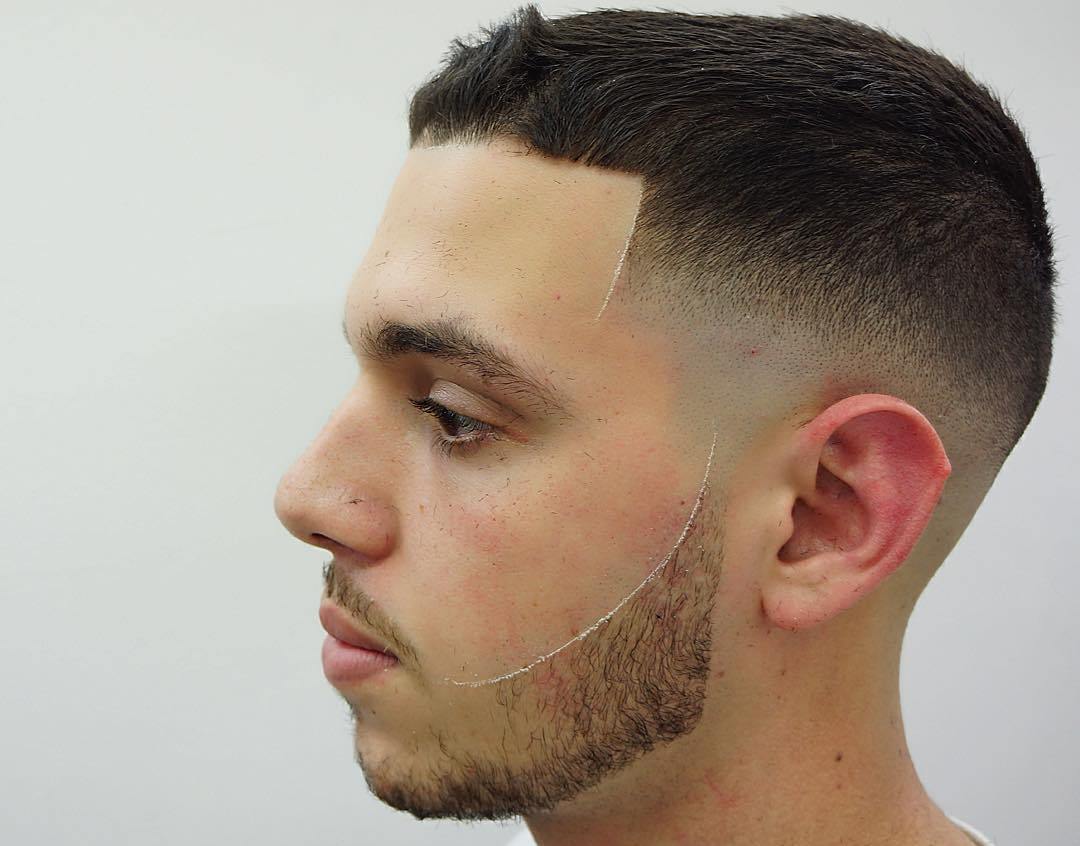 Ceaser fade is one of those haircuts that will always make you look a tad more elegant moreover, it is both easy to maintain and arrange.
11. High Fade Undercut Haircut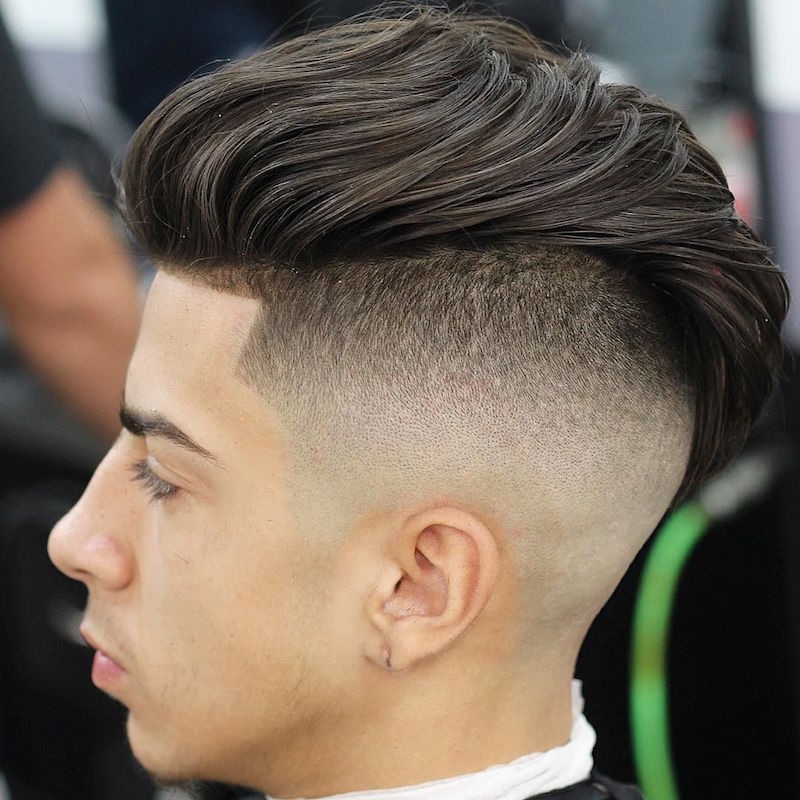 This is the modern and latest variant of the popular high fade haircut. Team up your undercut high faded hairstyle with a slicked back look for a cute and laid back look. This style is specifically meant for younger boys and men.
12. Military High Fade Haircut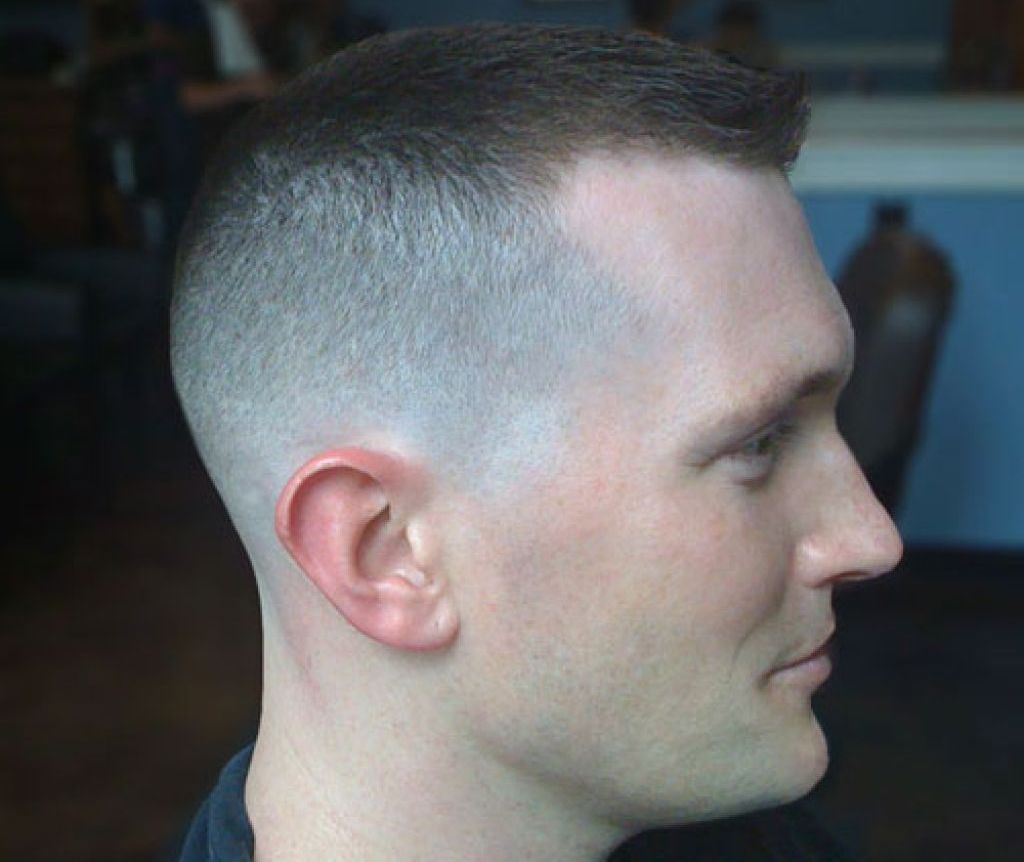 This is a high and tight faded haircut that can be sported by anyone. Team it up with your classic apparel to look like a perfect gentleman.
These were some of the coolest and trendiest faded hairstyles for men. So choose your favorite and get your hair styled exactly the way you want for a classic yet effortlessly stylish look.
Watch Fade Haircut Video Tutorial