An attractive, well-maintained long hair makes you look very feminine and prettier. It also offers a lot when it comes to styling because you can twist it, fold it or create any versatile style you want with it. However, it's no secret that many women don't know how to achieve great looks with long hair especially for formal occasions which is why a lot of women would rather stick to one style and look just the same day in day out. If you fall within this category, and are wondering what to do with your long hair, we have compiled a list of easy but very beautiful formal hairstyles for long hair which we are sure you would appreciate.
Formal Hairstyles for Long Hair
1. Hunny Bun Formal Hairstyles For Long Hair
The Hunny Bun is an easy and quick to do hairstyle for long hair. You can definitely pull this look off with a perfectly shaped bun. Roll up the sock to turn your bun into the shape you want and a hairspray to maintain its perfect look.
2. Easy Chignon Hairstyle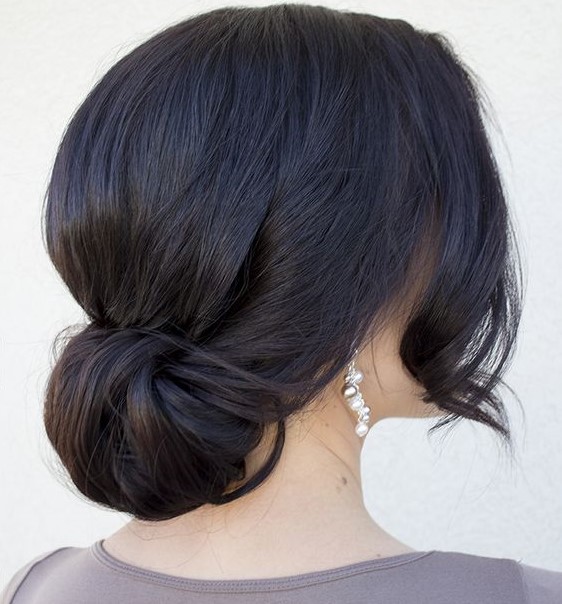 When it comes to unbearably great hairstyles, the Easy Chignon can make your day. It is an elegant style, sleek, beautiful and simple to do. All you need are couple of bobby pins and some few minutes and you are done.
3. Sleek Vixen Hairstyle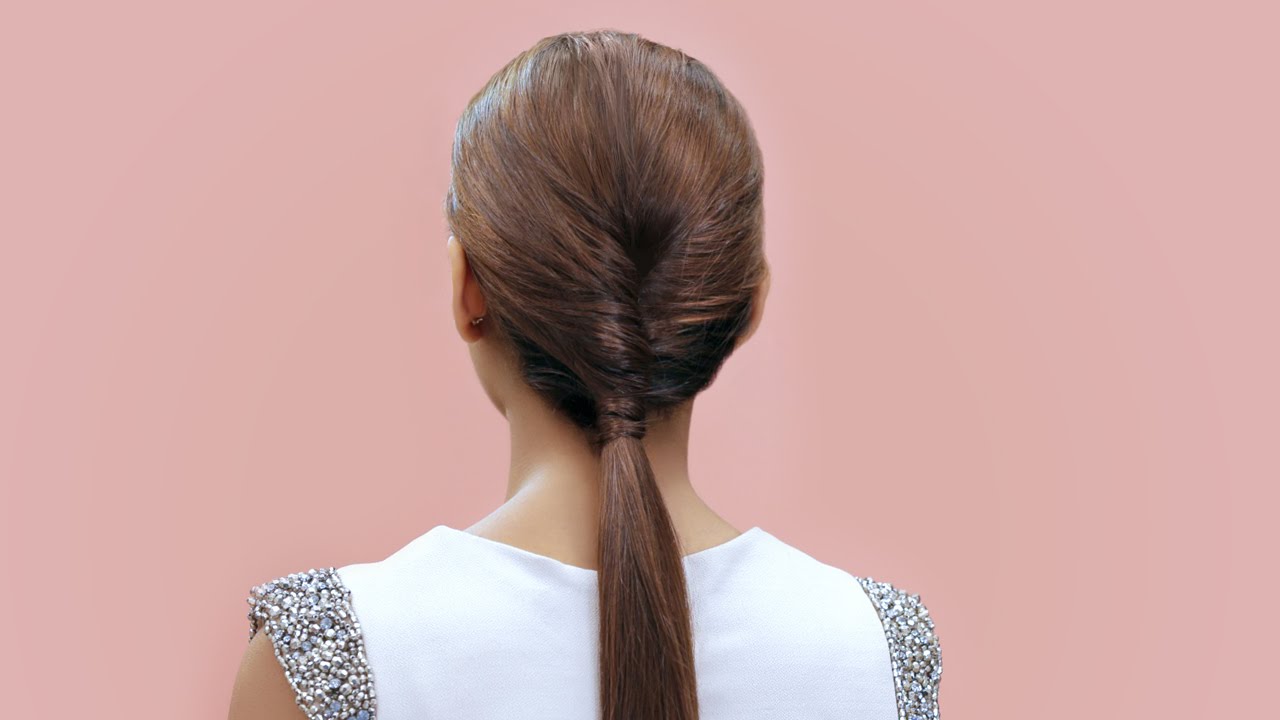 You can upgrade your look with this flawless and classy hairstyle. Technically, a part of the hair is wrapped round a pony tail which extends from down under.
4. Cute Wavy Hairstyles For Long Hair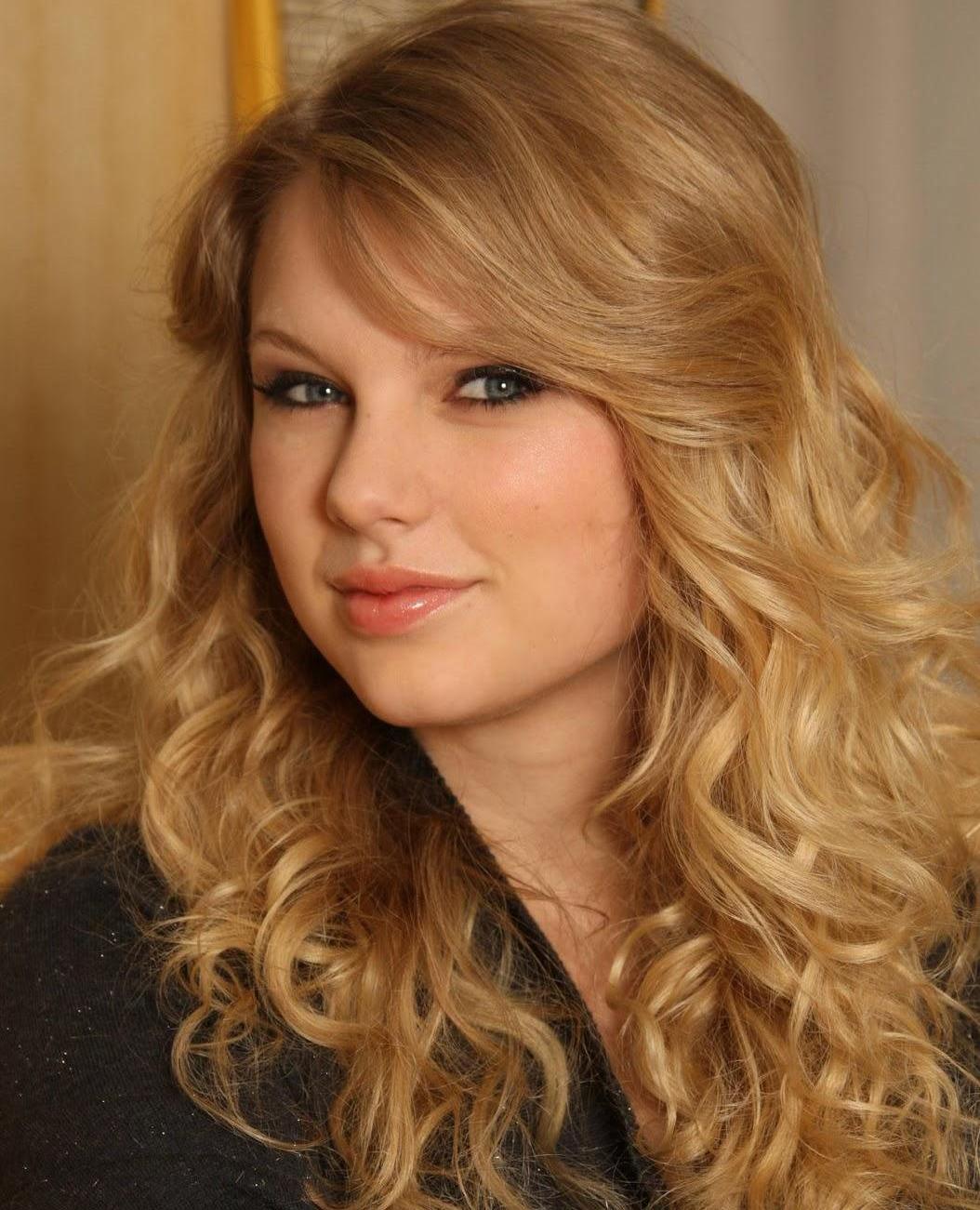 Whether you are blessed with natural looking curly hair or you want to do something different, a soft, bouncy and wavy hair will do wonders for you. This hairstyle will make you have a very demure look that your friends will definitely appreciate.
5. Twisted Pony: Formal Hairstyles For Long Hair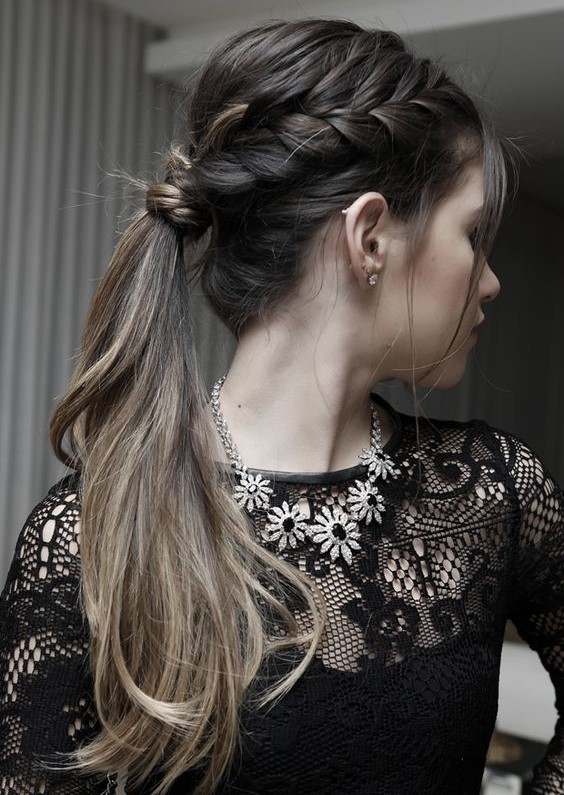 The Twisted Pony is a perfect hairstyle for a bad hair day. It features the good old ponytail but with a perfect looking twist or even a braid. Apply some hairdressing lotion or cream in your ponytail and twist or braid your hair perfectly on the side of your face. The next step is to tie the hair up in the back.
6. Tuck and Cover Cute Hairstyles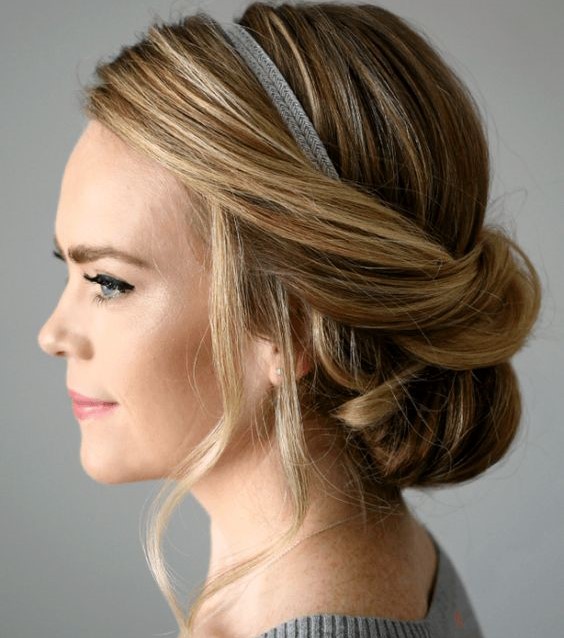 The Tuck and Cover Hairstyle is one of the cutest and hottest hairstyle for office or a day at the beach. You can achieve this hairstyle in just two easy and quick steps. First, you need to tuck the hair. The second step is to cover it.
7. Knot Pony Easy Hairstyles for Long Hair
This hairstyle is slightly different from the conventional ponytail hairstyle. It is another form of a classic ponytail but looks modern and gives you a semi-casual look that doubles up as a formal hairdo. The trick here is to use enough mousse to make your hair easily workable.
8. Super Long Ponytail
This is an easy hairdo that works perfectly on medium to long, wavy hair. If the hair is long, you can easily make it into a super-long pony or you could equally add hair extensions if you want to achieve this on a medium length hair.
9. Twisted Bun Hairstyles for Long Hair
Twisted Bun is a unique hairstyle with the bun propping up a little bit high just above the back of the neck. This hairstyle is perfect for work or any other formal activity.
10. Cute Ponytail Pop-under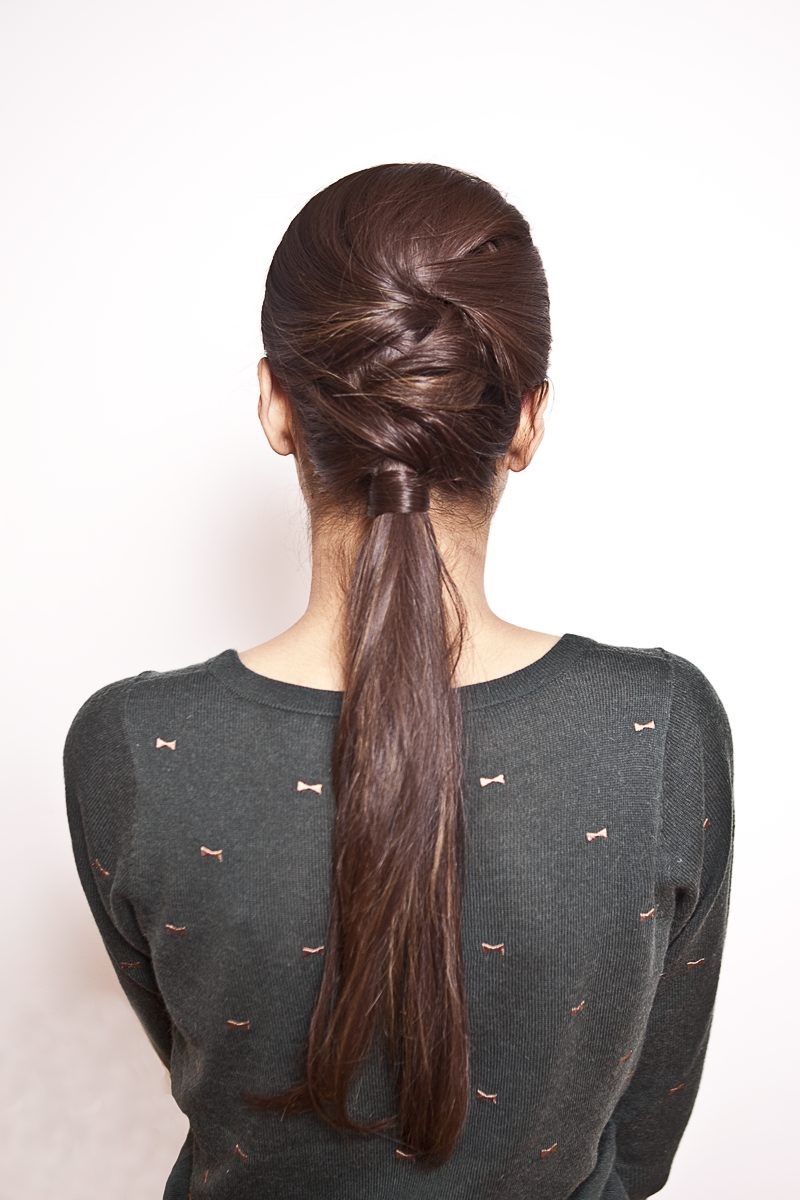 This hairstyle involves transforming the classic ponytail into a very slick hairdo or something more casual and a little bit carefree and the hair color can be changed to add more fun to it.
11. Low Weave Ponytail Hairdo for Long Hair
A low weave ponytail is what you can consider for your long hair when you are looking how to change your looks. The hairstyle is a great way to dress up and improve the classic ponytail. It involves taking small parts of the hair from the back of the ear on both sides and weaving towards the back. You can also add some form of waves in the ponytail to achieve a very pretty, carefree yet formal hairstyle.
12. Slicked-Back Ponytail Easy Hairstyle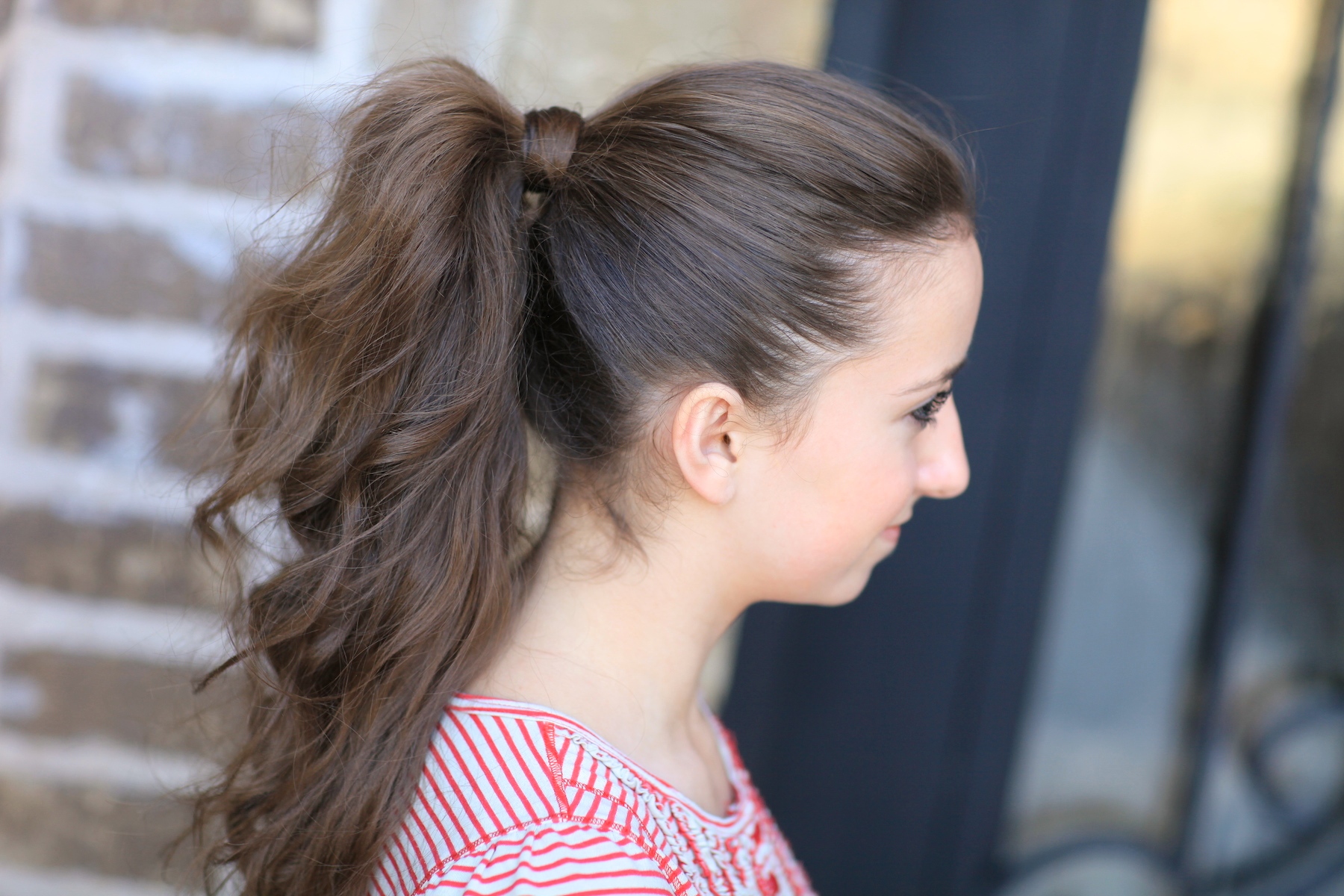 You can also turn your long hair into a slicked-back, sexy ponytail. This hairstyle is something you can always fall back on for any formal occasion.
13. Updo with Bangs
If you have bangs on a long hair and you seem to have some troubles finding finding a suitable option, this hairstyle is perfect for you.
14. Braid-Wrapped Ponytail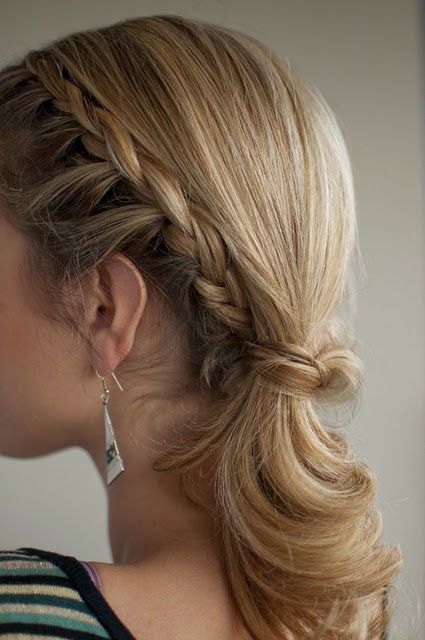 If you want to choose between a braid and a pony, but you are confused on which one to pick, why not have both together in the form of Braid-Wrapped Ponytail as this might just be the perfect hairstyle for you. You can add a ribbon to it to make it look more beautiful.
15. Formal Knot Hairstyles
This hairstyle is ideal for both formal dinner and a wedding. When making this hairdo, make sure your hair is not wet for the style to holds perfectly.
16. Cute Chignon Hairstyles for Long Hair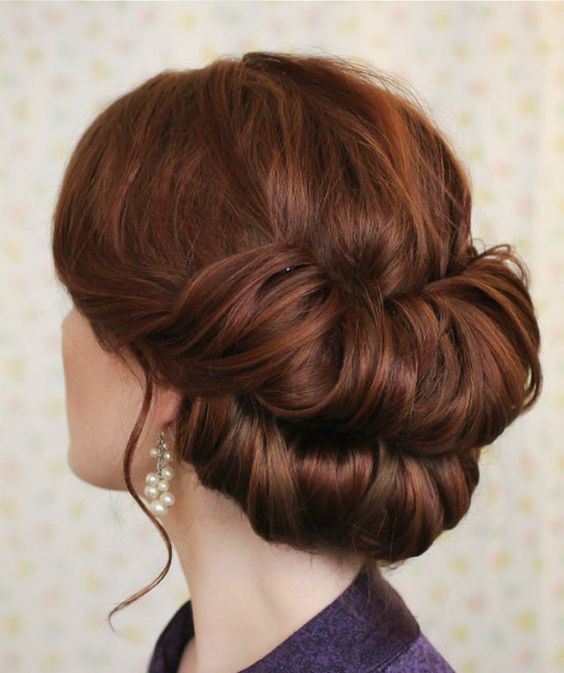 This cute Twice Passed Chignon might look hard to do but you will find it one of the easiest and quickest hairstyle for long hair. The aim is to make the hair have a firm hold and the concept can be secured with some pins.