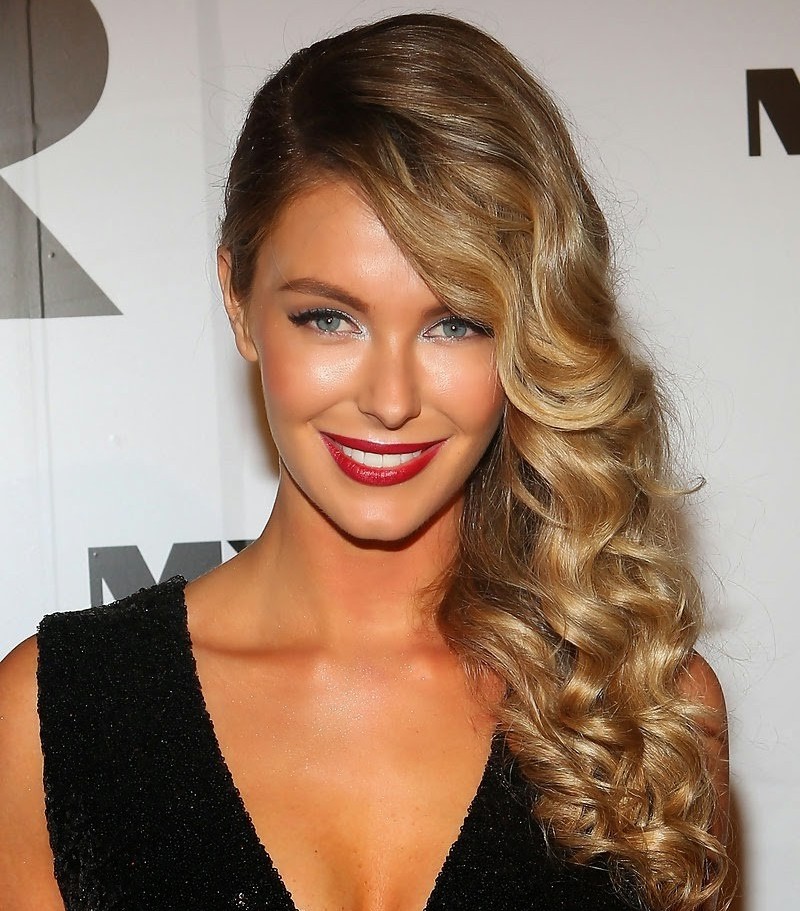 Long hair certainly adds brilliance to the beauty of any woman. While a long and beautiful hair increases elegance to some great extent, maintaining it is not something easy. Many women also complain of not being able to flaunt different styles with long hair. If you are among them, you can check out these super cute and easy hairstyles for long hair.
Beautiful Hairstyles for Long Hair
1. Simple Intricate Braid Hairstyles for Long Hair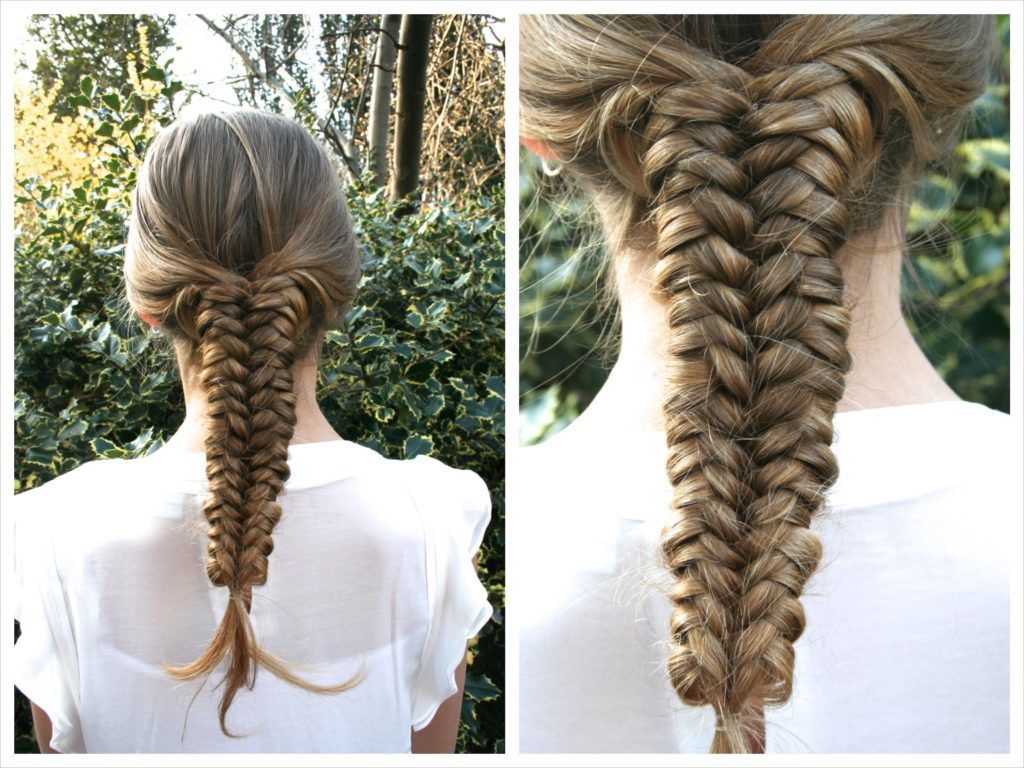 Part the hair in two equal halves and braid them one by one. Now, pin the braids together using bobby pins to achieve the intricate look. Once done, secure the braids using elastics at the end and be sure to hide the elastic using some hair strands.
2. Flower Braid – One of the Easiest Hairstyles for Long Hair
The flower braid adds a lot of beauty to even an ordinary long hair. To pull this off, divide your hair equally from the temple line and make a small pony drawing from both sections and braid both sections to the end. Twist both sections of your braid in a loose way so that it appears voluminous and give a finish resembling flower-petals. Now, twist your braid to make a bun and secure it with bobby pins.
3. Simple Wavy Hairstyles for Long Hair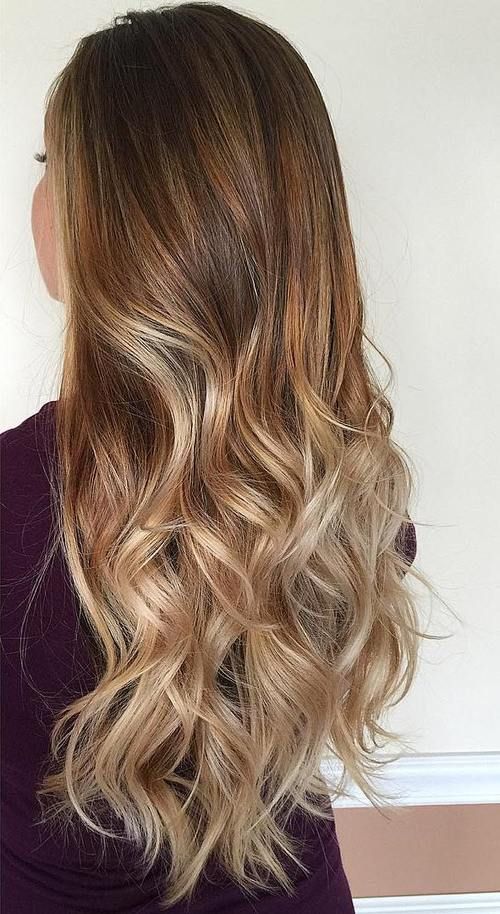 Make a high pony and get the tail divided into two halves. Then, wrap up the first section around a curling wand of 1-inch and keep it for ten seconds. Repeat the same process with the other half. Once done, put your ponytail down and get it separated with your fingers.
4. Twisted Halo – Super Easy Hairstyle for Long Hair
Take some hair from any one side of the head and twist it backward. Secure this with a pin at the middle back of the head. Now, repeat the same process with a few hair from the other side. Join both twists together with a pin and allow the lose ends to flow down with the rest of the hair.
5. Classy Pony: A Classy and Easy Hairstyle for Long Hair
Divide your hair into 2 at the top and bring a part to the front but allocating a larger chunk to the back. Separate the front part of the hair again into two equal halves with a lose part at the center and drape it from the top down to the sides. Finally, make a ponytail with the back half.
6. Double-knotted Pony Hairstyle
This is a quick and easy hairstyle for long hair and it can easily be achieved by dividing the hair into two equal halves and tie them making a low knot. Now, make a knot with the two sections again and place the pony under the second knot.
7. Tousled, Twisted Waves for Long Hair
Take some sections of damp hair and twist it before blow-drying it. Once the entire head is dried in twists get it separated to get the beachy, messy waves.
8. Easy Side-Braided Pony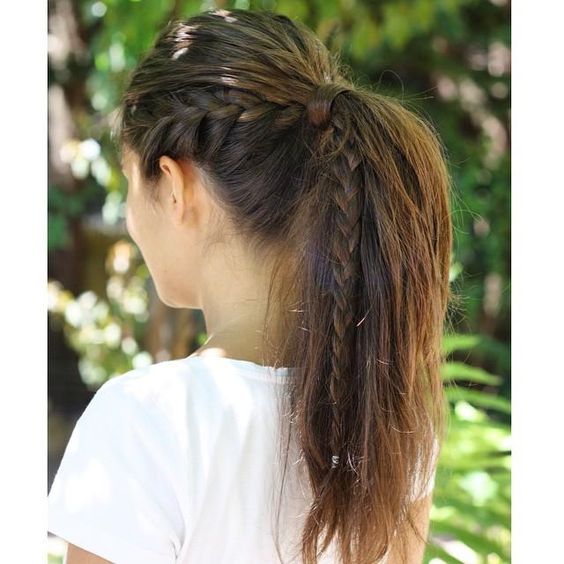 Make a French braid on the side of your hair and gather it with the rest of your hair. Tie it together into a ponytail and hold it together with a hair ruffle. You can also use a part of your hair to hold it together.
9. Unpolished Bun Hairstyles for Long Hair
The unpolished bun hairstyle is one of the easy hairstyles for long straight hair as it takes very little time and effort to actualise. Take some textured hair and simply make it into a bun and secure it with a pin.
10. Side-Swept Hairstyles for Long Hair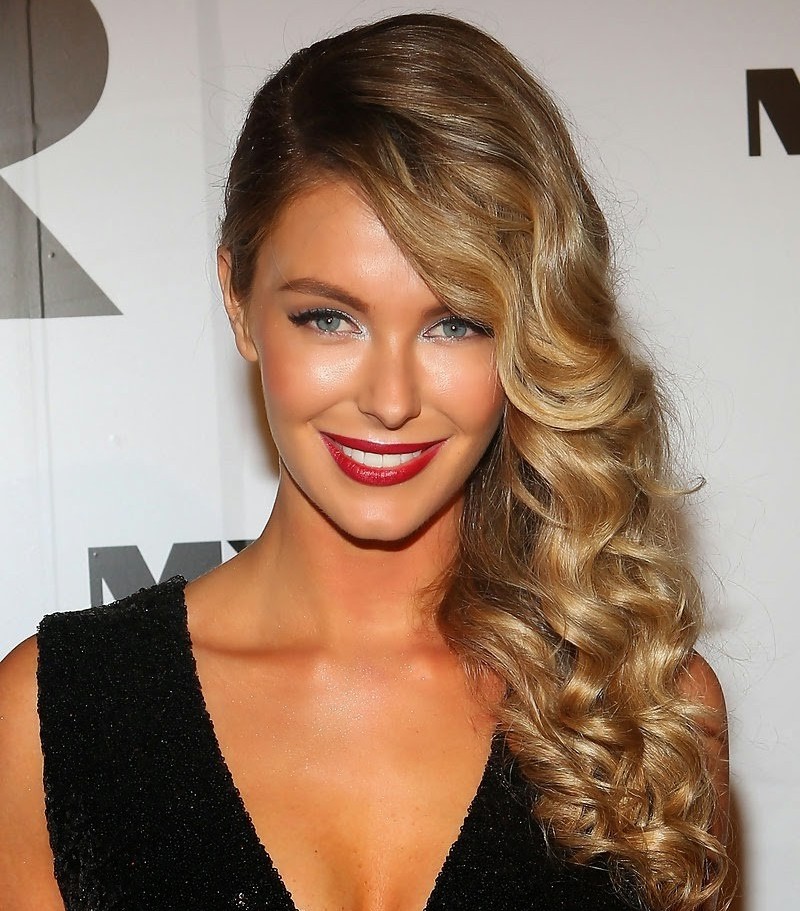 Pull all of your hair from one side of your head across the top and and get it flowing down on the other side. Get it fastened with a clear elastic and get it covered with some hairs for hiding it from others.
11. Halo Braid Hairstyles for Long Hair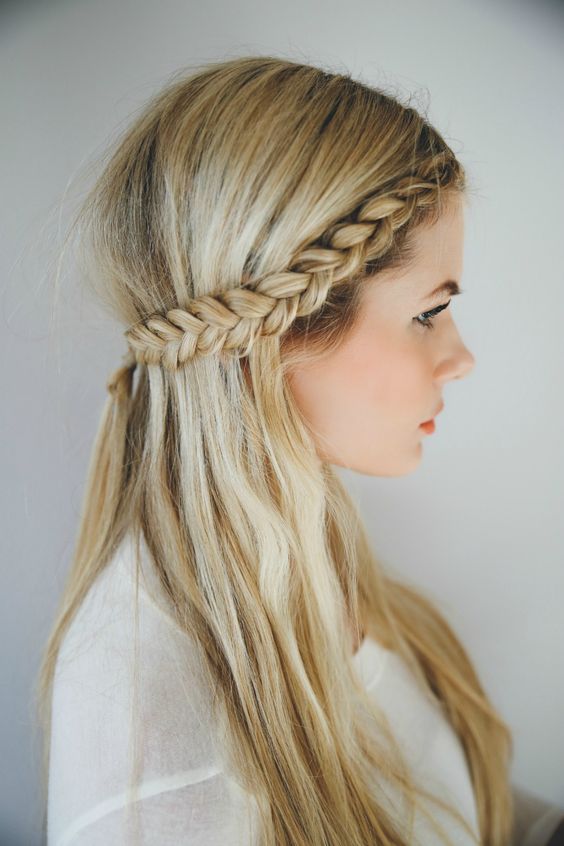 Take a small section of hair from both sides. Then, get it weaved loosely from the front through the sides and around the head. Repeat the same process with the other side of the hair before tying them off at the back.