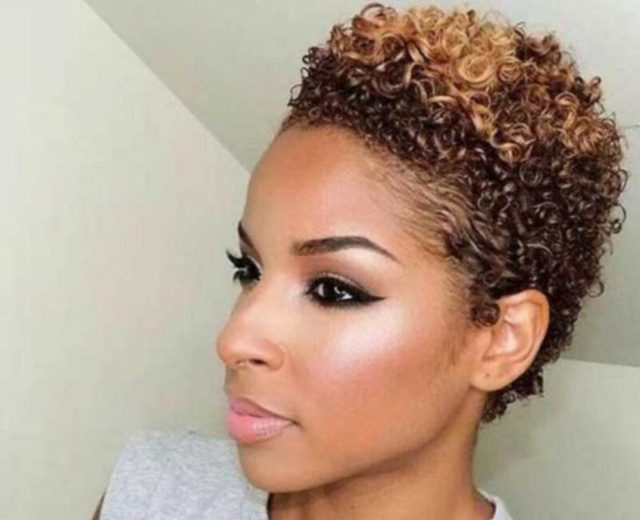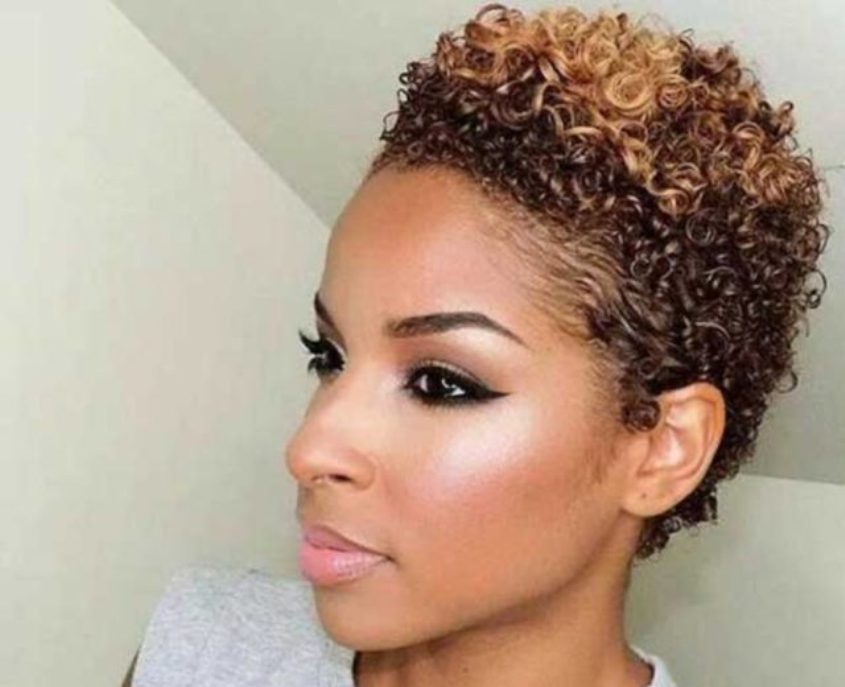 Regardless of ethnicity, every woman has the capacity to look gorgeous with her natural hair. From playful blonde highlights to curly afros, these natural hairstyles for black women prove that natural hair is the best hair for a black woman.
Natural Hairstyles for Black Women
These hairstyles have been specifically compiled to assist black women in styling and adding maximum cuteness to their natural hair.
1 Blonde curls for natural hair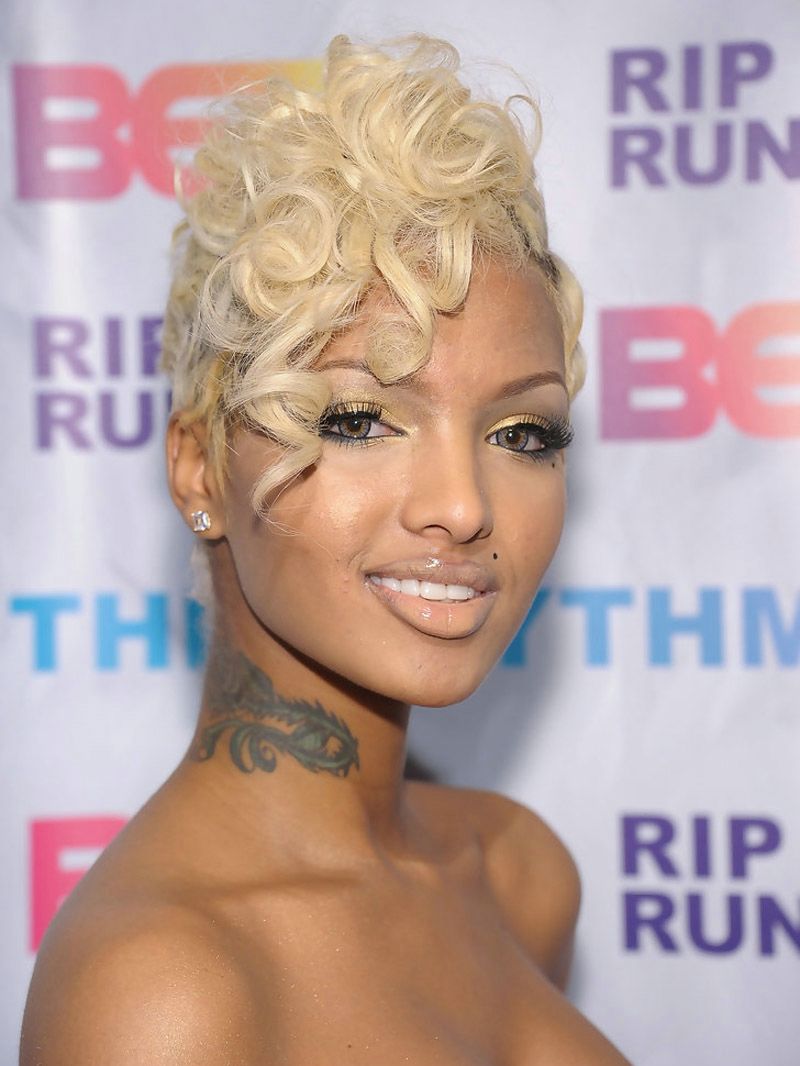 Short hair? No problem. Natural hair is often curly and this gives you an avenue to experiment with a lot of different looks. You can go blonde and give your hair a fun golden hue to rock all through the summer.
2 Natural Hairstyles for Black Women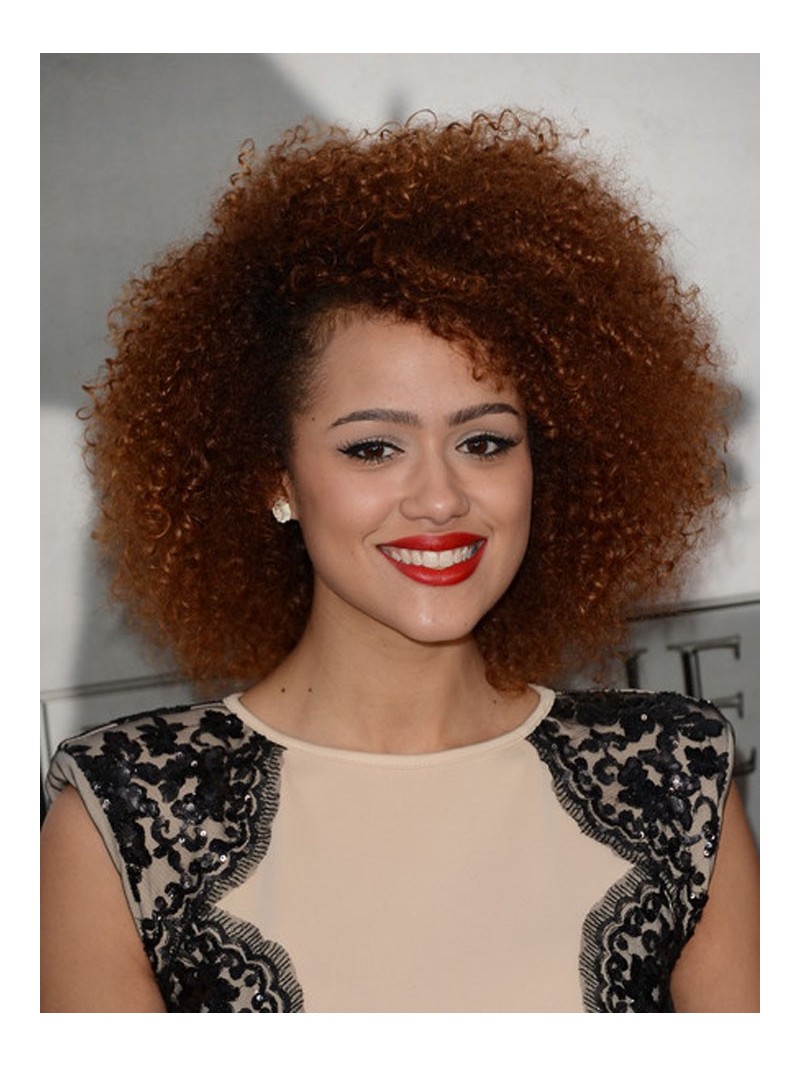 Go for the all-natural look by fashioning your natural curls into a cute curly afro hairstyle. The medium afro looks great with oval faces and accentuates the feminine facial contours. Pair this cute hairstyle with large accessories for a bold look.
3. Cute Natural Hairstyles for Black Women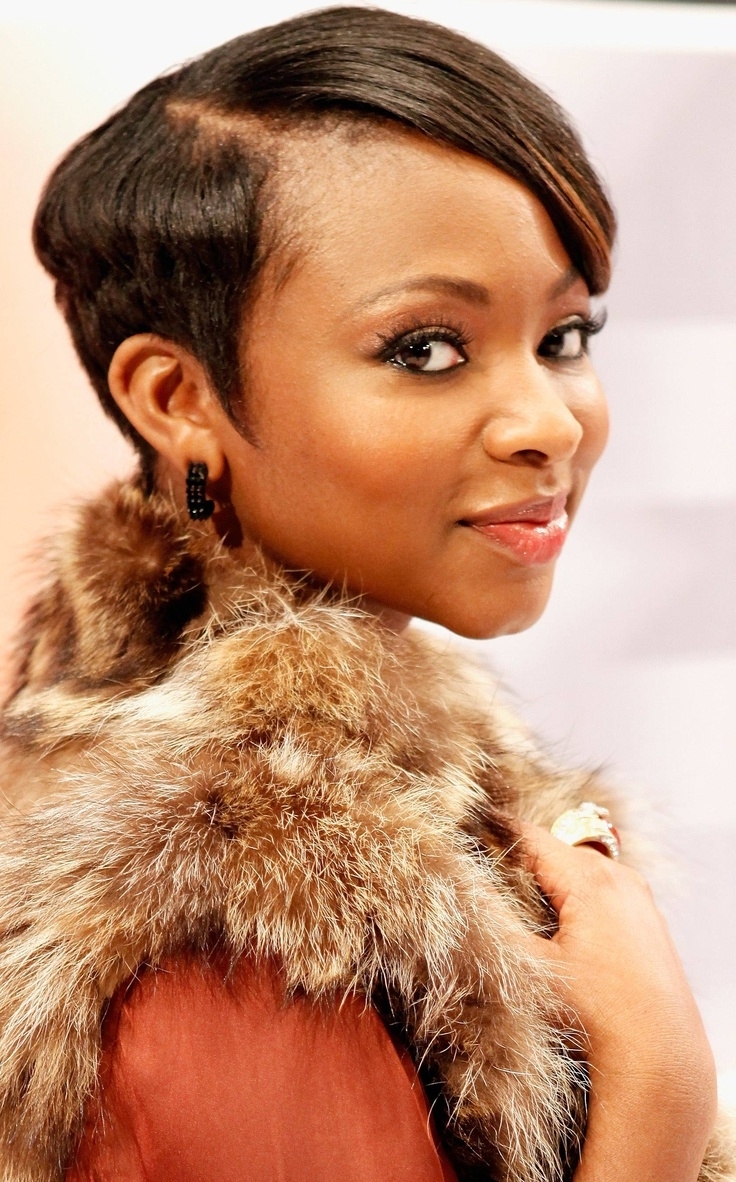 Yes, black women can rock the pixie cut just as well. The hairstyle looks great when recreated on short bouncy curls as it gives your hair a lot of texture. As such, you can wear your hair in a slightly messy manner and still rock the look like a pro. Though amazingly you could also have it fully straightened and get the cutest look among many.
4 Short natural tight curls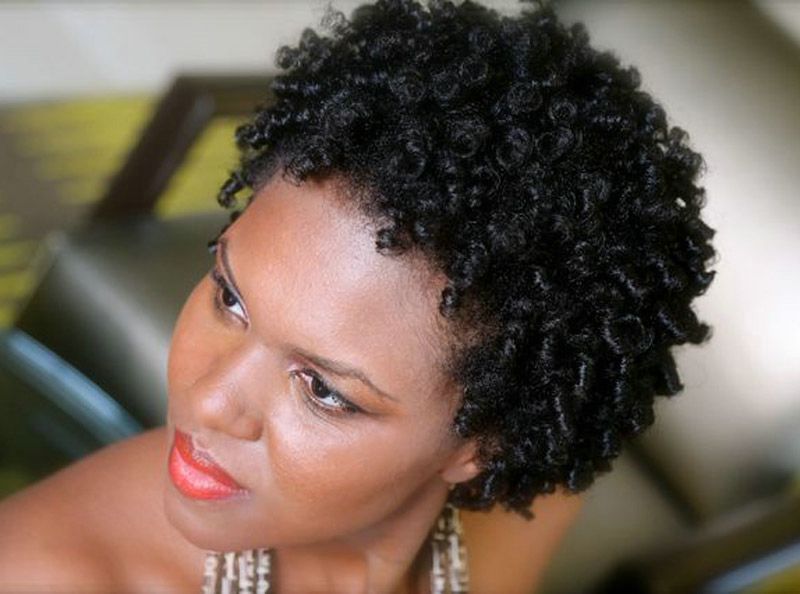 If your hair is growing too slowly, you can style it into fashionable tight little curls that will give it more volume and texture. This playful little look is also low maintenance as you only need the occasional retouching to stay on top of your looks.
5 Short curly mohawk for black women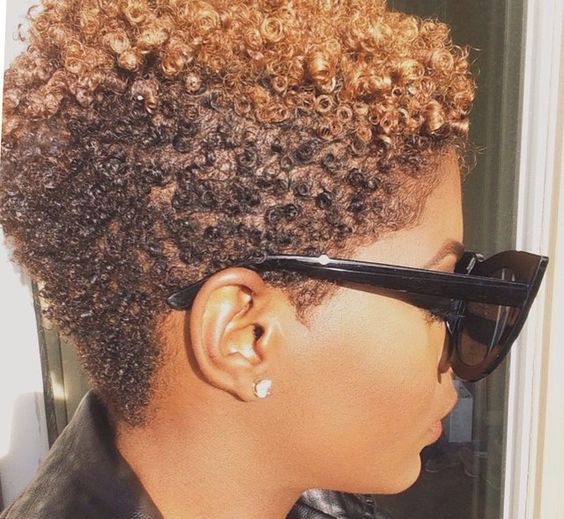 If you think short hair is too androgynous to pull off a fiercely feminine Mohawk, think again. This enticing hairstyle is perfect for short natural hair. The top has been given a coppery hue that leaves it looking sun-kissed. The sides have been shortened but styled into cute little curls.
6 Tapered pixie cut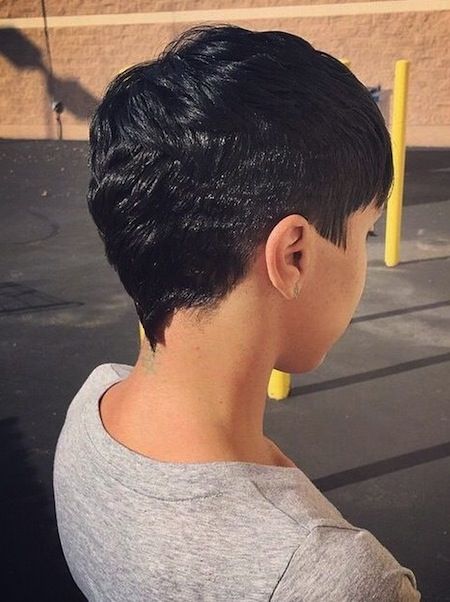 If your hair is naturally curly when worn short, there is no reason you cannot give it a bit of definition using some well-placed taper fades. This androgynous curly pixie hairstyle features a subtle taper at the back.
7 Voluminous natural hair with orange highlights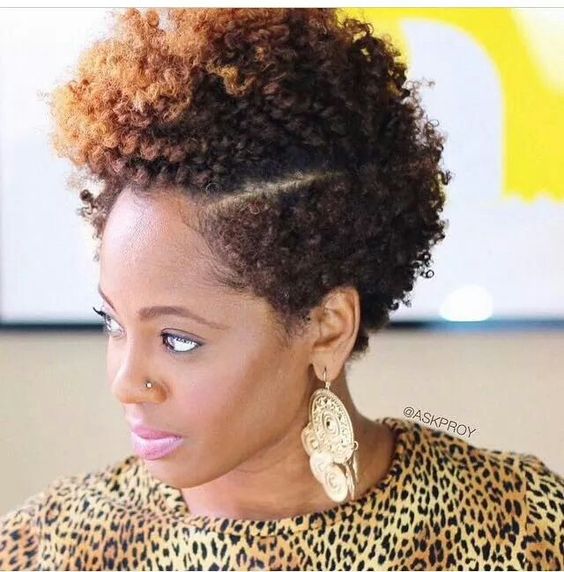 If bold is what you are looking for, this hairstyle is perfect for making the most out of your natural curls. The addition of a vibrant hue of orange, the voluminous portion of hair at the top and a classy side part combine to make this natural short hairstyle one of a kind.
8 Natural braided afro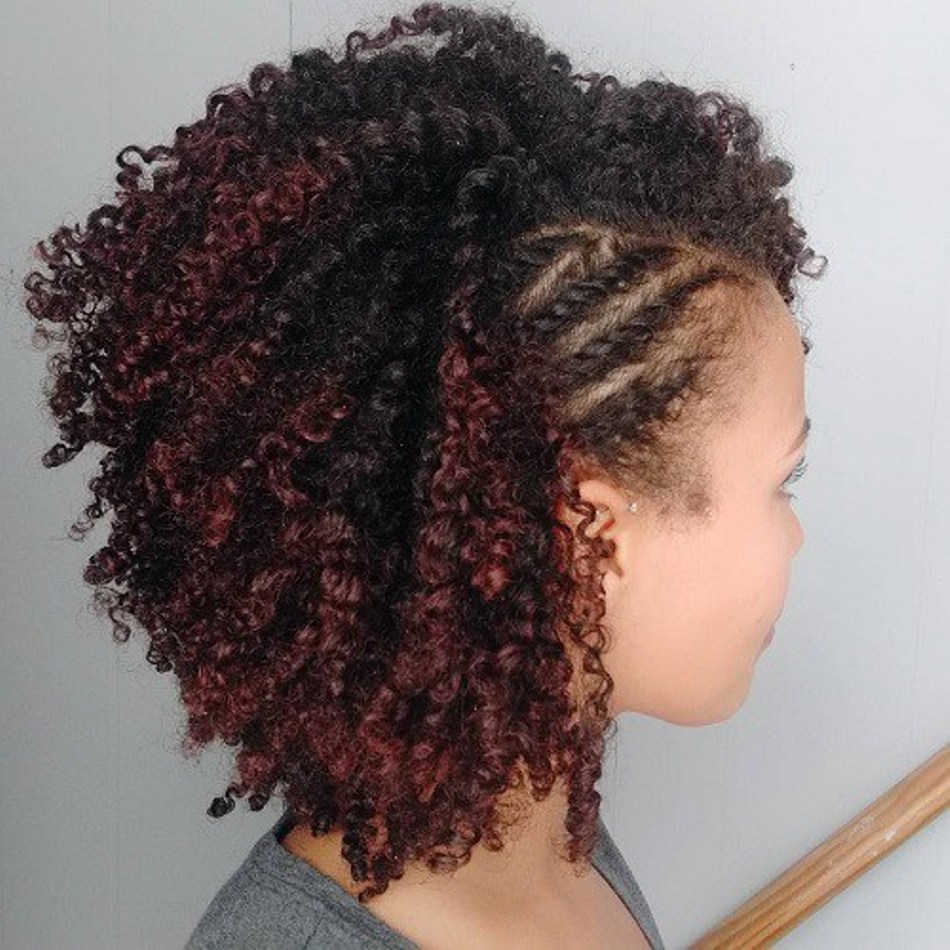 Wearing your natural curls in a simple afro may be a bit too mainstream for some. However, you can add a bit of spice to your look by combining a few braids with your natural afro. Splashing some color onto the curls also helps to keep the look interesting.
9. Natural Hairstyles for Black Women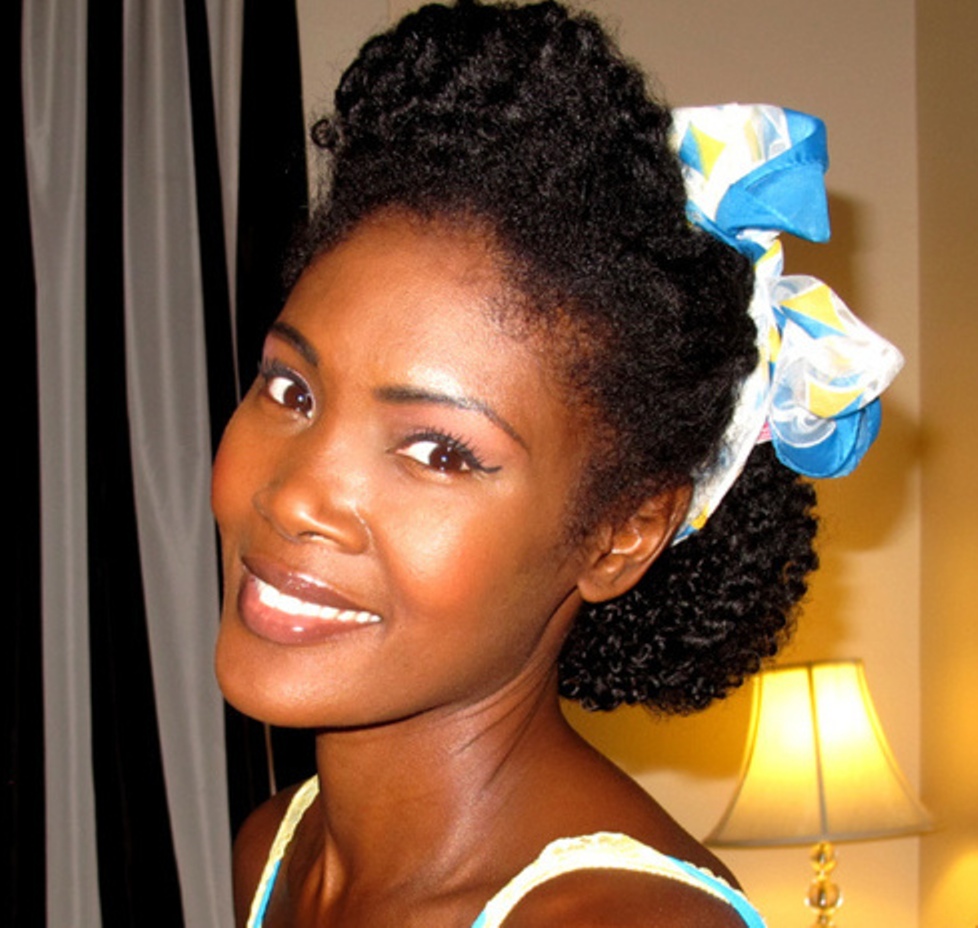 Step into the fifties with this classically retro hairstyle. Natural hair combines well with this retro look to create a stylish crossover of the two. The front portion is styled into a bun and separated from the curls at the back using a bandana. There is textural contrast everywhere thanks to the smoothed outsides.
10 Frohawk: Natural hairstyles for black women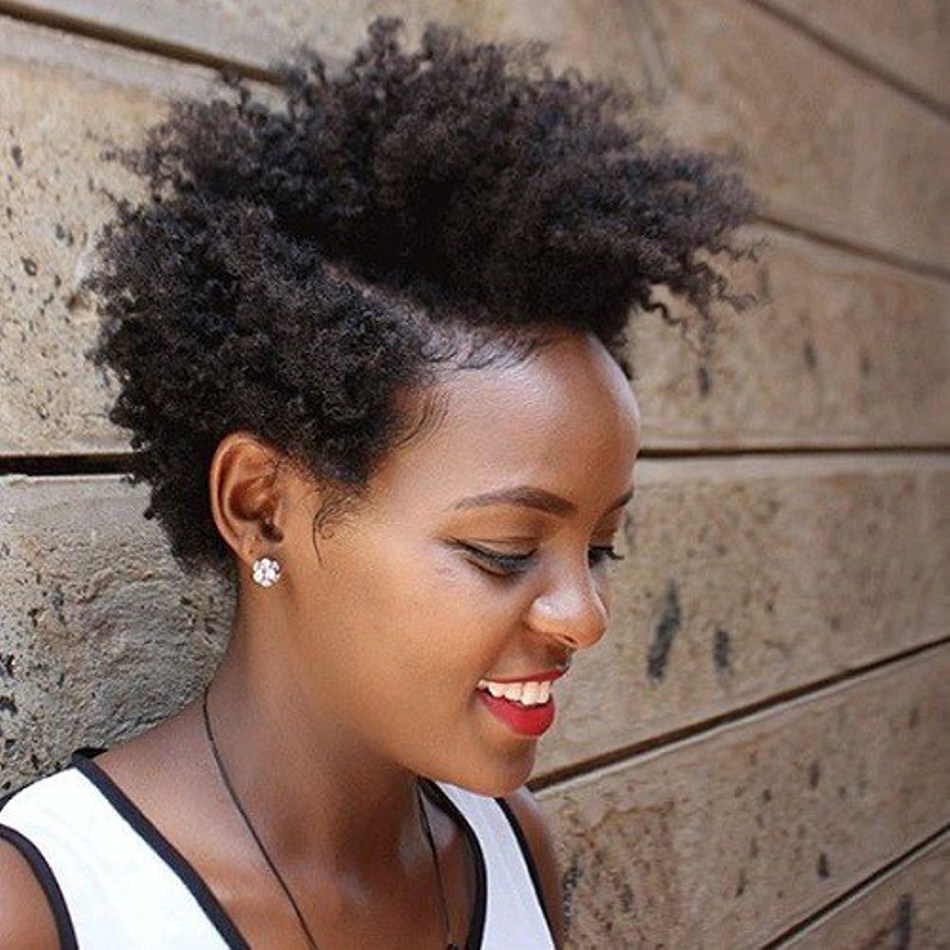 Make the best out of your natural hair with this edgy crossover of the curly afro and the Mohawk. The frohawk is all texture, allowing you to wear your hear messy and sexy. A side part creates a nice distinction between the top and the shorter side.
11 Natural faux mohawk updo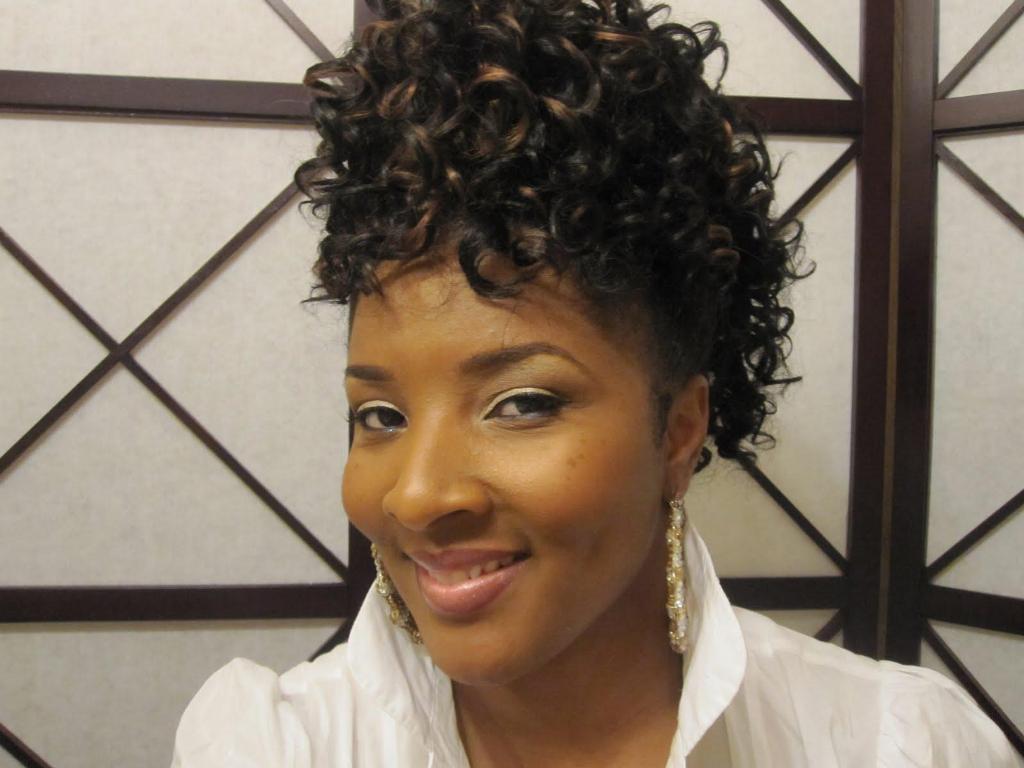 Get even trendier with this bold faux Mohawk hairstyle. You can give your natural hair a stylish twist by shaving the sides and leaving the top curly and slightly voluminous. Throwing in a bit of color is great for spicing up the look.
12 Twist out on natural short hair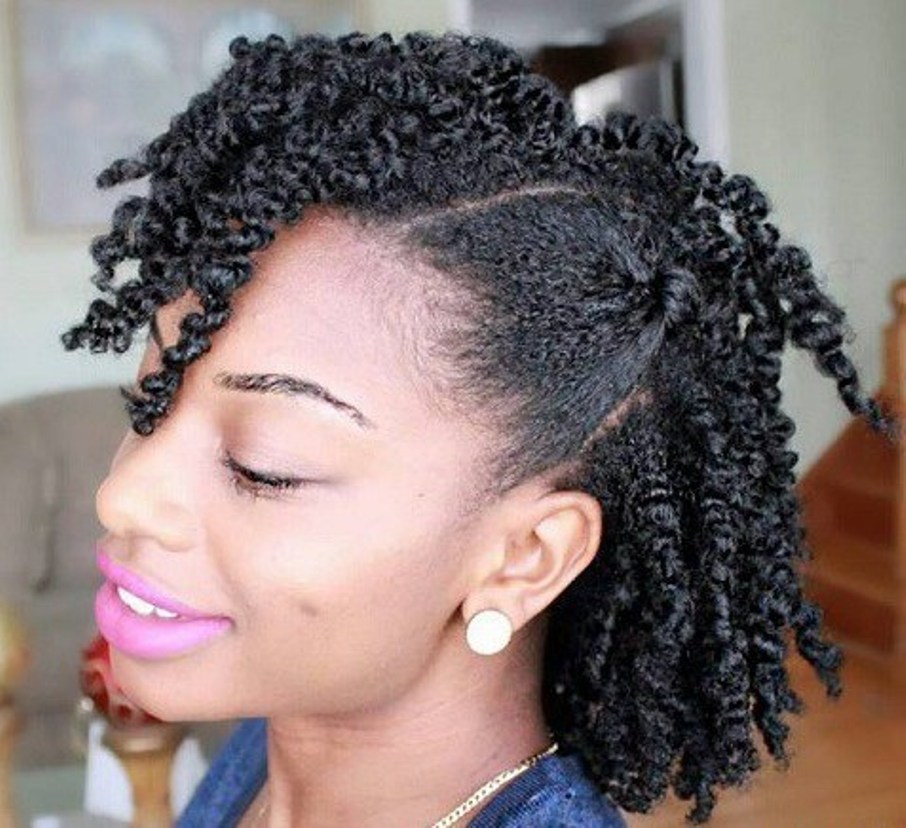 For a more lasting, easy to maintain hairdo that looks just as natural as the afro hairstyle, you can make your curls into short twist outs. The gorgeous tresses look bouncy, fun and simply gorgeous. Pinning up one side creates a wonderful asymmetrical appeal.
13 Gorgeous natural updo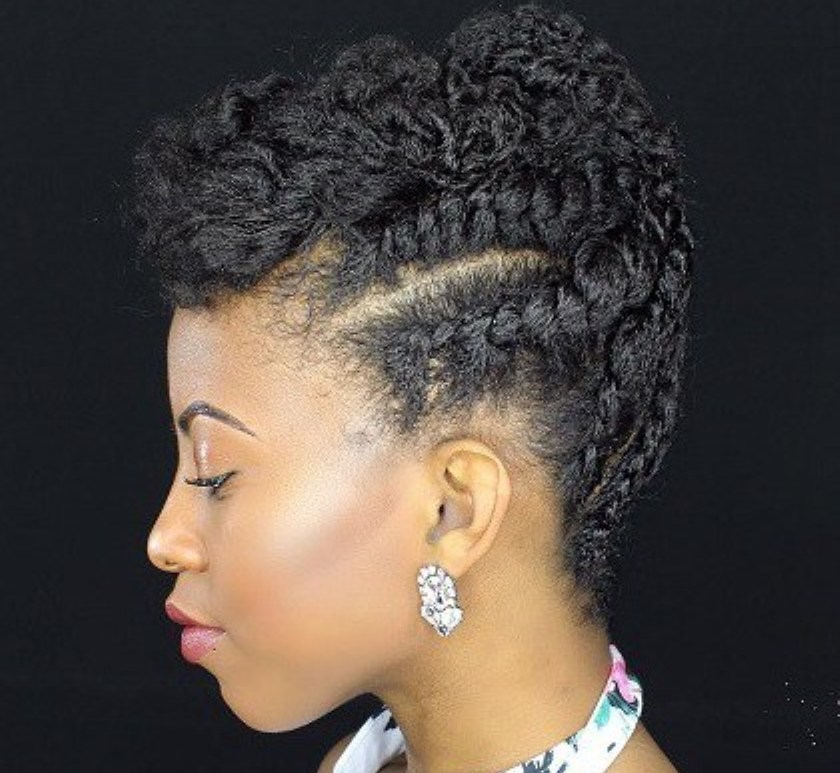 Natural hair can look every bit as glamorous as any other type of hair when fashioned into this classy updo. The intricate braiding of the sides and the top portion of the hair results in an elaborate updo that looks very elegant and feminine.
14 Short natural bob
Using crotchet styles on natural hair is a great way to style it into something unique. This cute bob features chin-length jumbo twists that flatter the contours of the face. This low maintenance hairstyle will save you the hassle of styling your hair every day.
15. Curly Natural Hairstyles for Black Women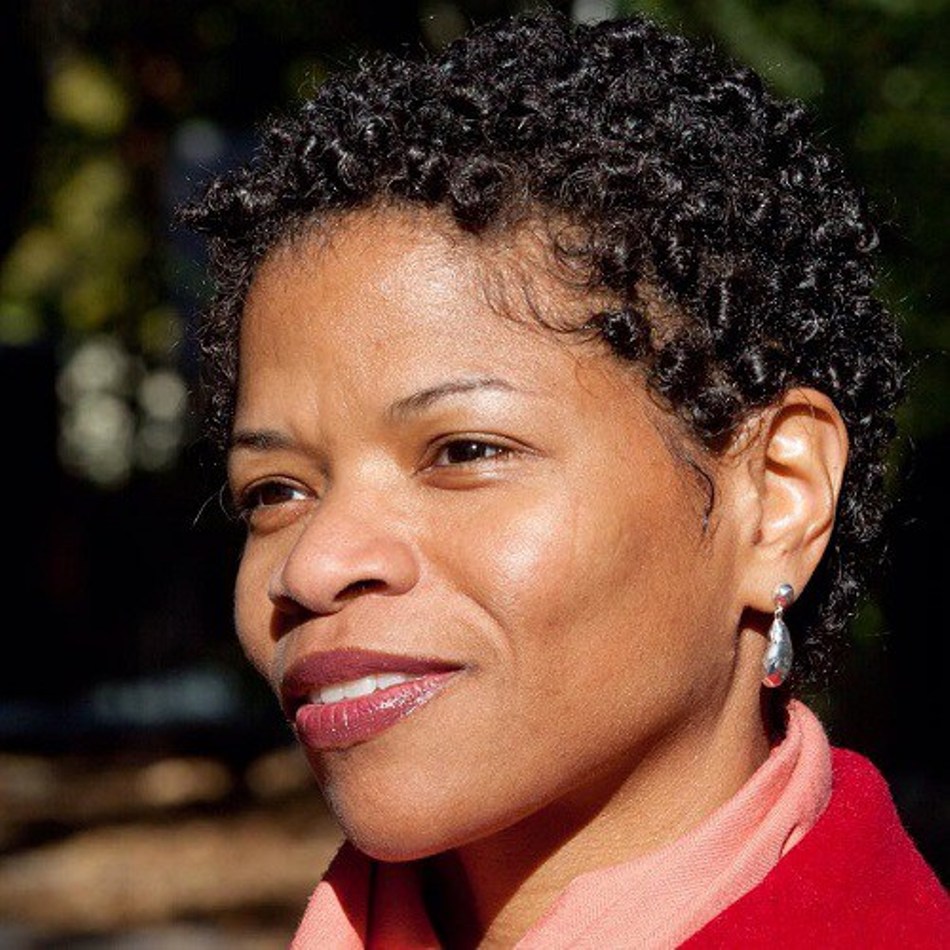 If you are looking to keep things subtle but stylish all the same, you can wear your natural hair short with soft curls to give it a feminine touch. This low maintenance hairstyle is perfect for people with slow hair growth as it offers a stylish alternative to weaves.