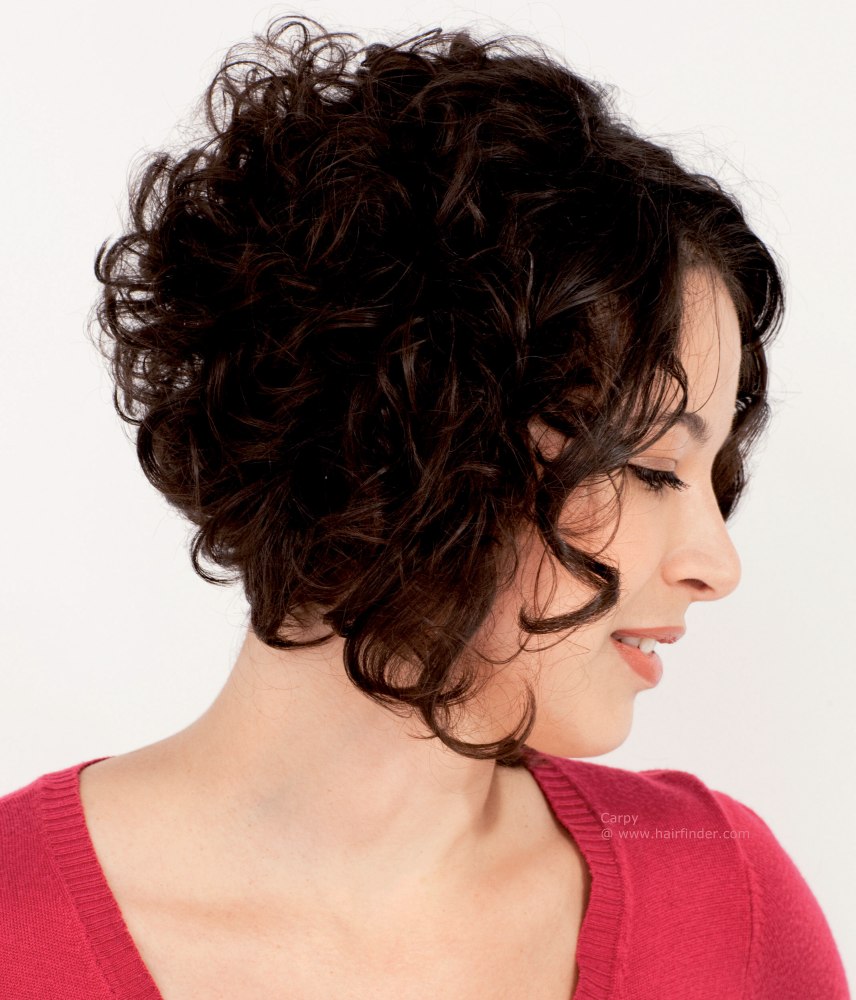 As shorter hairstyles are quickly taking center stage in women's fashion trends, the Curly pixie cut is right up there as one of the sexiest short hairstyles a woman can rock. With the numerous variations out there that feature different lengths of textures and finishes, there is a look for every type of hair. Here are stunning examples of the chic hairstyles.
Curly Pixie Haircuts
1. Lax curly pixie cut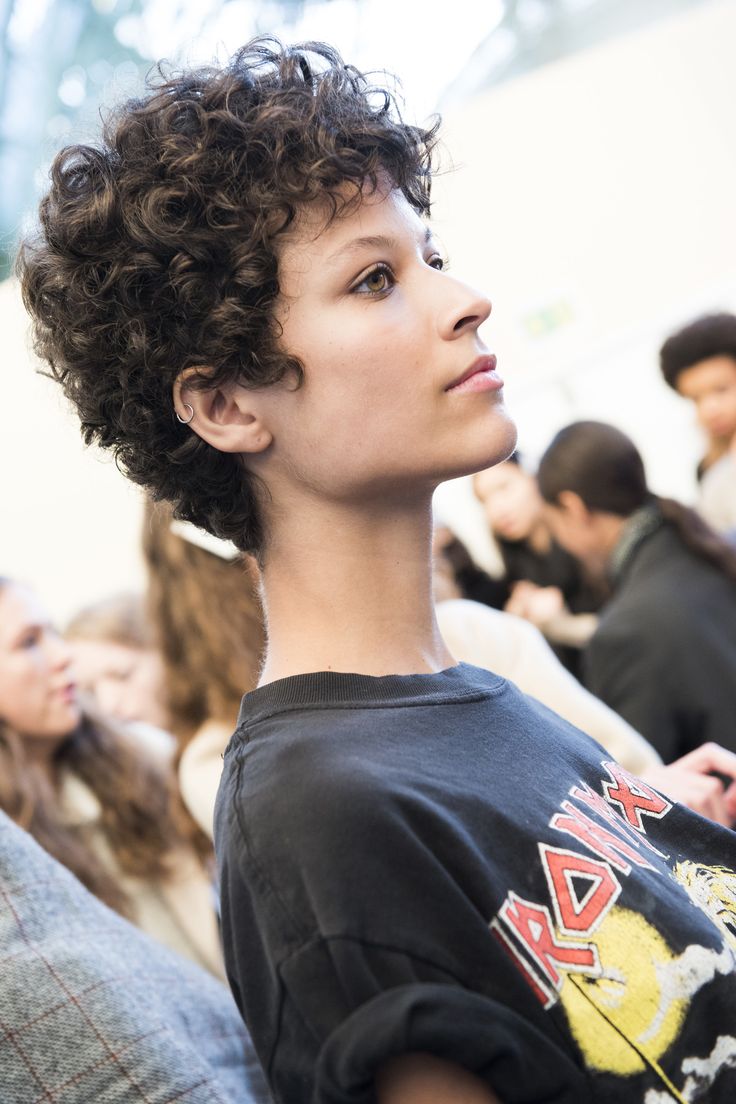 Curly pixie cuts are generally casual looks so you should always go for a carefree style. Bouncy curls that drape casually over the sides are a great way to rock the look. If you are blessed with naturally curly hair, the pixie cut will help you show off your face with a warm, feminine frame.
2. Raven black pixie cut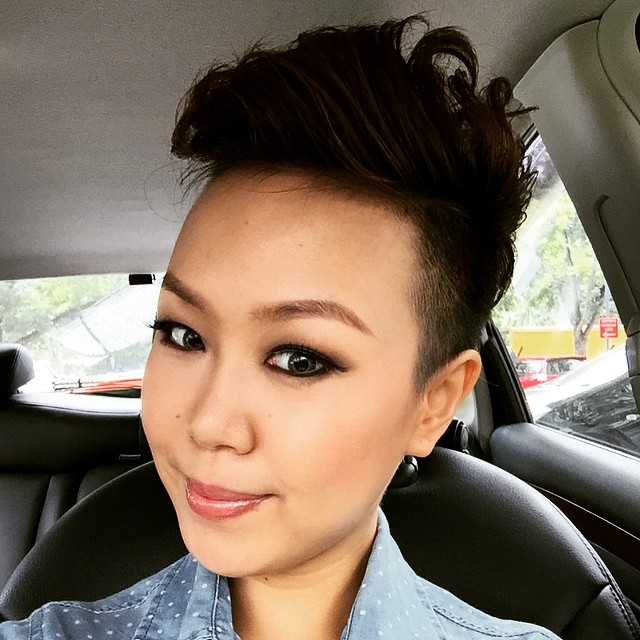 If you are shooting for something bold, the volume is always the right way to go. Frame the thick, messy top of your pixie cut with trimmed or closely cropped sides for a more defined look. This is one of the pixie haircuts you can opt for if you have a thick hair as the hairstyle allows you to show off the shape of your face and your gorgeous features.
3. Shaved pixie haircut with blonde bangs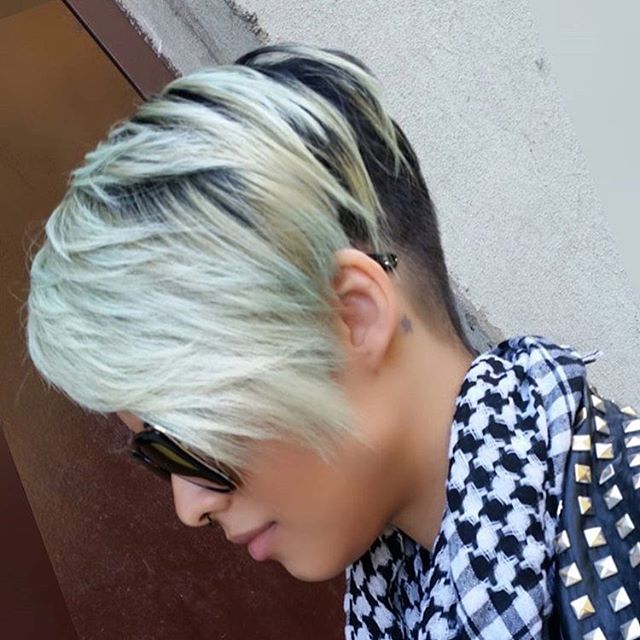 If you are feeling slightly more adventurous than usual, go for this standout pixie look by shaving your sides and back. Giving the under shave a dark color is also a great way to accentuate the thick blonde bangs on top. Wear the locks wild to add lots of natural texture to your look.
4. Hot auburn curly pixie cut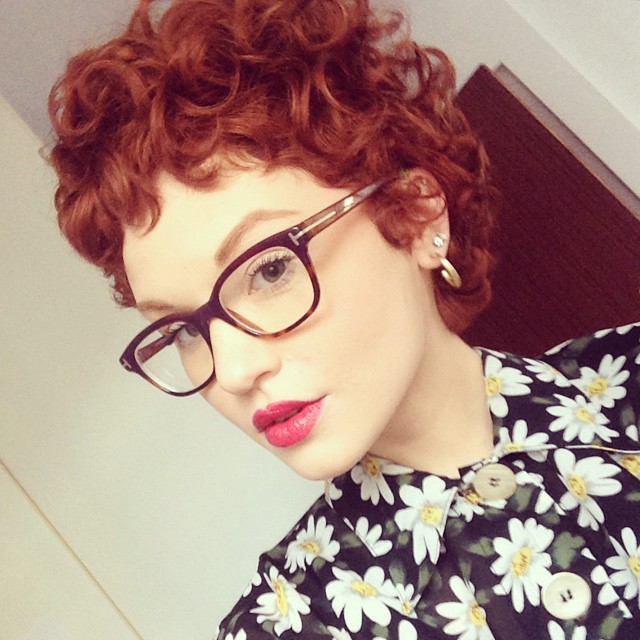 This drop-dead gorgeous look uses short, curly bangs with a wild windswept look. Ideally, angled faces can pull off this look better as they give some definition to the wild texture of the hair. The radiant auburn sheen complements pale skin tones superbly.
5. Side-swept curly pixie cut for older women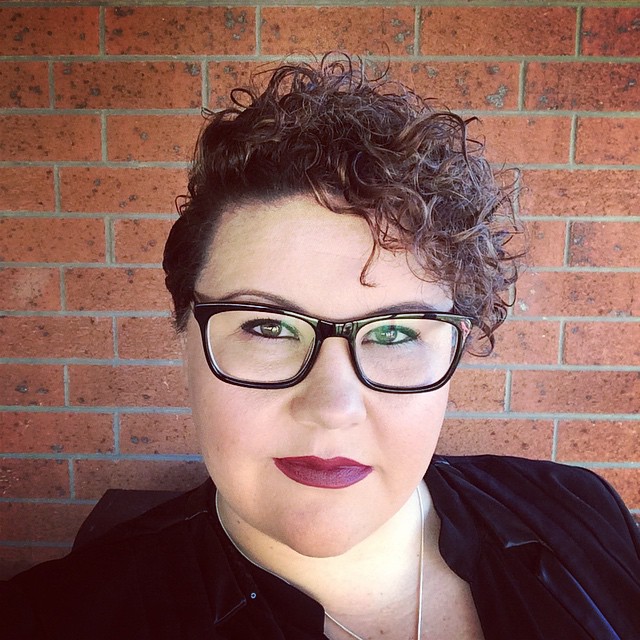 Softening the severely angled look of a pixie cut is all about creating the right texture. In this example, light, delicate curls have been used to enhance the volume and to also make it look more feminine and carefree.
6. Platinum pixie haircut for thin hair
This look utilizes the best aspects of two fantastic styles to create a stylish crossover of the two. The weighty bangs of the bob cut and the trimmed sides and back of the pixie cut create wonderful contrasts and a chic look. Texture and definition can be achieved using tousled curls and a distinctive side part.
7. Pixie cut with bubbly curls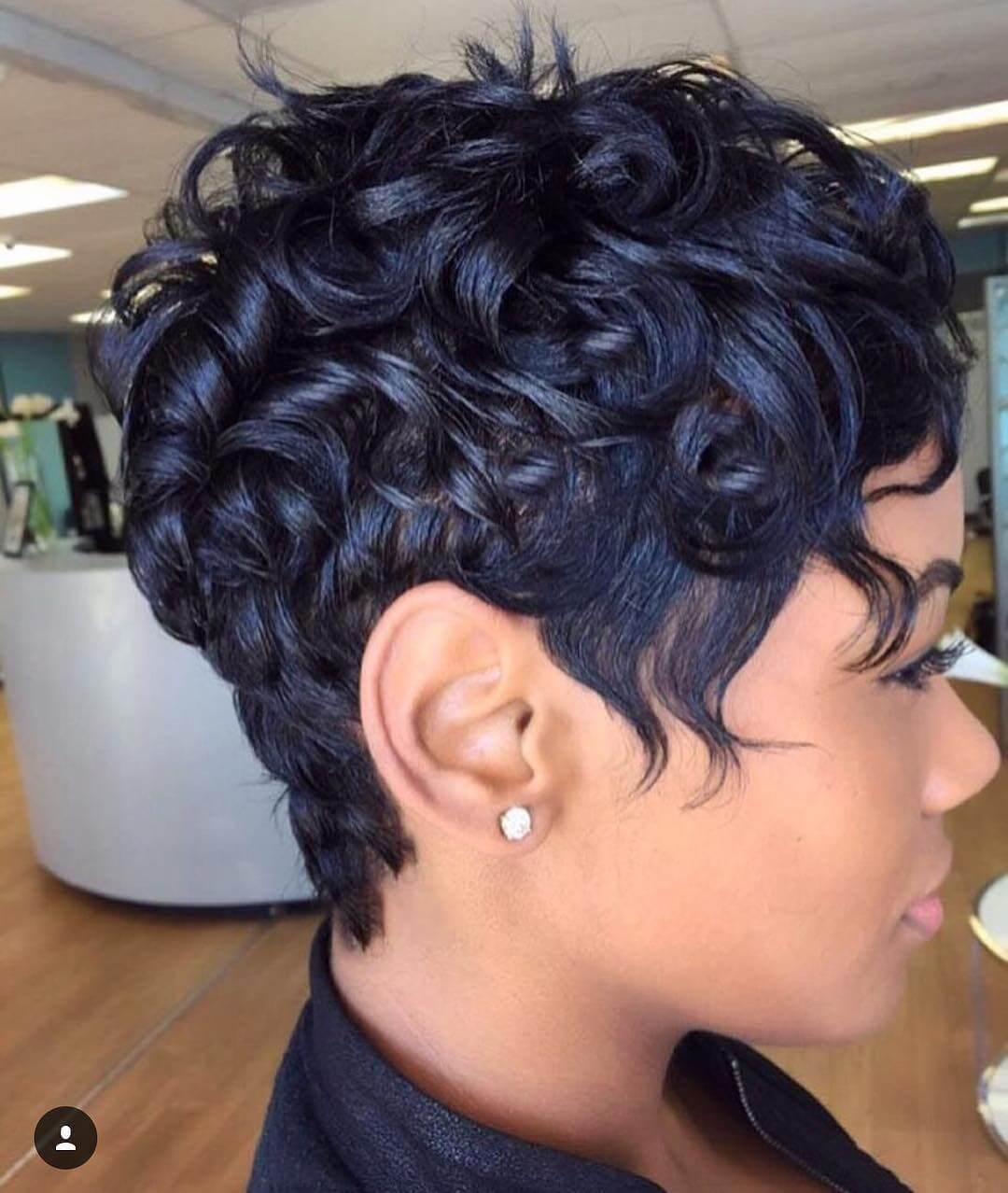 A curly top is attractive especially when framed by tapered or trimmed sides. The appeal of any pixie cut is the ability to combine two different textures and lengths in order to produce a unique combination. The curls also help to give the look a softer, more feminine touch.
8. Asymmetrical curly pixie cut for round face
Experimenting with different lengths allows you to create a sexy and utterly feminine look. A fun look would be to wear the look with chin-length bangs on one side while keeping the other side short and neat. Tousle the locks to give it more natural texture.
9. Voluminous pixie cut for thick hair with a burgundy sheen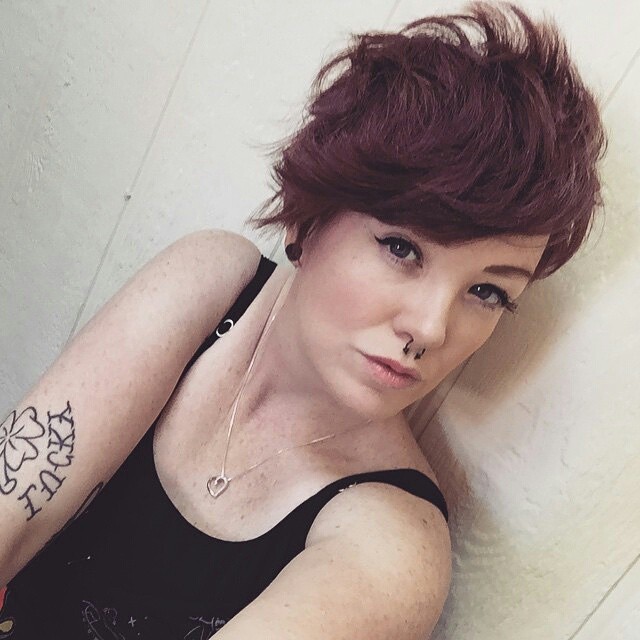 Keep things subtle by mildly touching your hair with a bit of lively color. Not only do you get a more radiant sheen, it also complements the skin tone superbly. The windswept locks in this example have been left wild and full of texture. Instead of a sleek, distinctive shave at the sides to give the look more definition, shortening the sides slightly can also work while keeping the look fairly chic.
10. Sunny beach blonde pixie cut
Wild texture and a sunny shade of blonde makes this bombshell hairdo perfect for a day on the beach. Not only is it easy to maintain, it is also wildly feminine and features a stylish asymmetrical finish. Keeping one side shorter than the other also helps to give your face a cute frame.
11. Layered Curls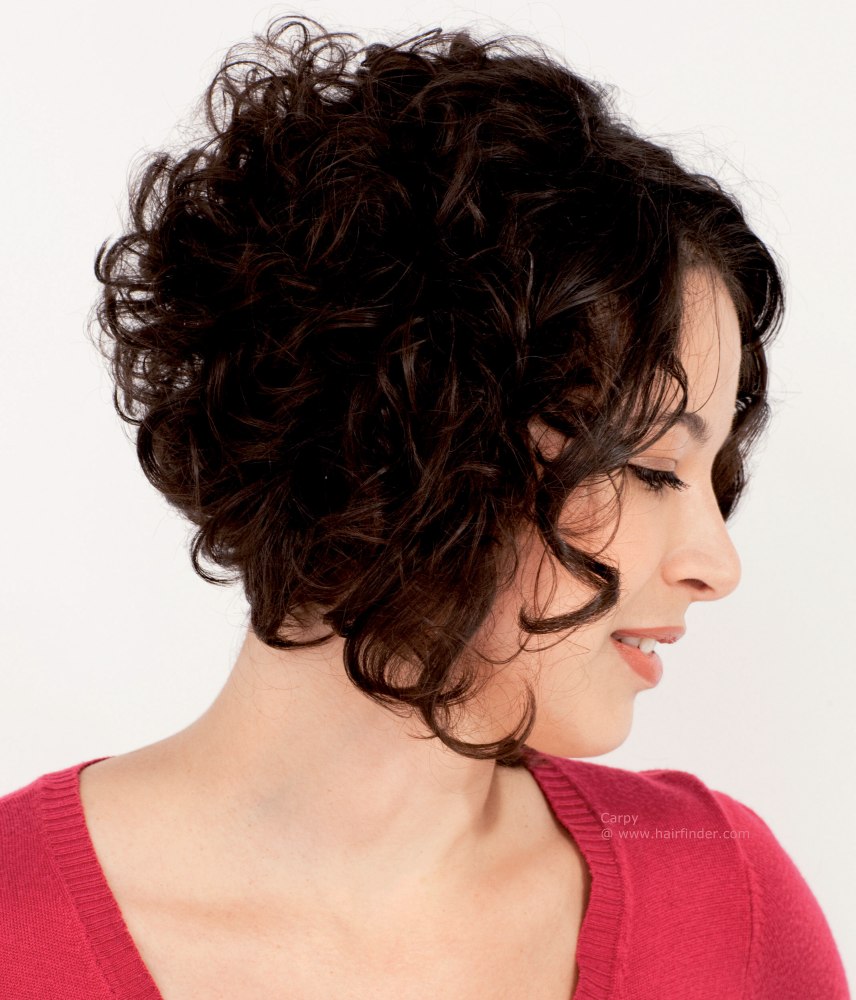 Instead of trimming the hair at the top to accommodate a short hairdo, go for layers and curls and keep the volume to end up with a fantastic pixie cut. The thick top carries a nice depth with lots of natural texture thanks to the tangled curls and locks. Shortening the sides is one way you can go about getting that defined pixie cut although you can get the same effect by styling the sides and back to look shorter.
12. Short pixie for older women with curly ringlets
No hair is too short to rock a pixie cut. If you find that your length will not allow you to rock a pixie cut full of thick locks, curl things up into tight little ringlets and give it a glossy, tapering finish towards the side and back. You can slick down the hair at the temples to give the hairstyle a more defined outline.
The Best Curly and Wavy Pixie Haircuts
Lax curly pixie cut
Raven Black Pixie Cut
Shaved Pixie Haircut with blonde bangs
Hot Auburn curly pixie haircut
Side-swept curly pixie cut for older women
Platinum pixie haircut for thin hair
Pixie cut with bubbly curls
Asymmetrical curly pixie cut for round face
Voluminous pixie cut for thick hair with a burgundy sheen
Sunny beach blonde pixie cut
Layered Curls
Short pixie for older women with curly ringlets
Other Questions You May Have About Curly or Wavy Pixie Cut