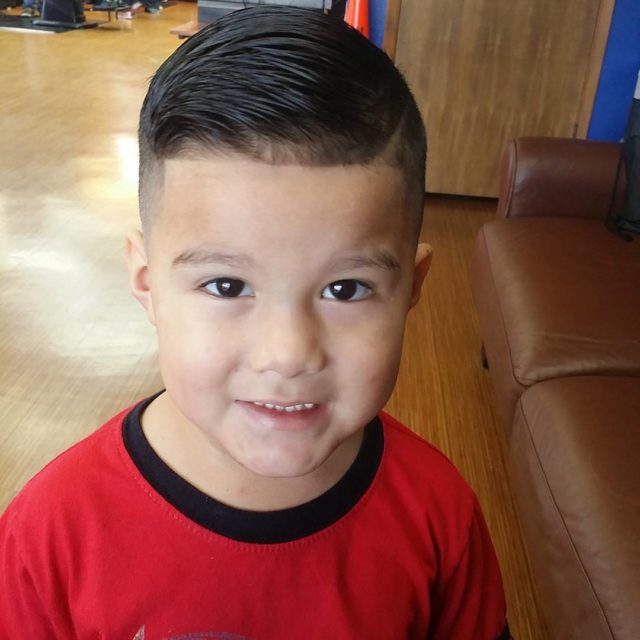 The days of porcupine spikes and shaggy mob haircuts are long gone. New boys haircuts have taken boys' appearances to a whole new level and developed trends that are taking the year by storm. There are so many hairstyles for boys such that it can be hard to choose the right one. To help you, here is a list of the best boys haircuts:
Boys Haircuts and Hairstyles
what you will find here are carefully chosen hairstyles for boys that guarantee a smart look. You will find everything from trending styles that will put you on the cutting edge of fashion to classic haircuts that never go out of fashion. Whether you are studious or adventurous you will find something you like here:
1. Undercut boys hairstyles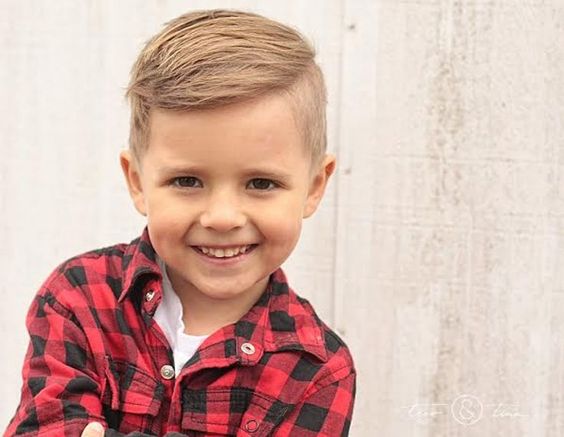 The undercut hairstyle has made a big impact in the fashion industry this year. Hair is cut around the back and sides of the head while the top remains long. One of the most popular ways to style this cut is by running your hair slick back, but there are many other ways to design it as well including adding a side part.
2. The Butch Cut for boys
The butch cut also known as burr, is an extremely short hairstyle where hair at the top and sides are cut short. It is a popular buzz cut among boys in the military. It is a low maintenance hairstyle and because of it length, sweat will not affect its look significantly.
3. Modern Pompadour haircut for boys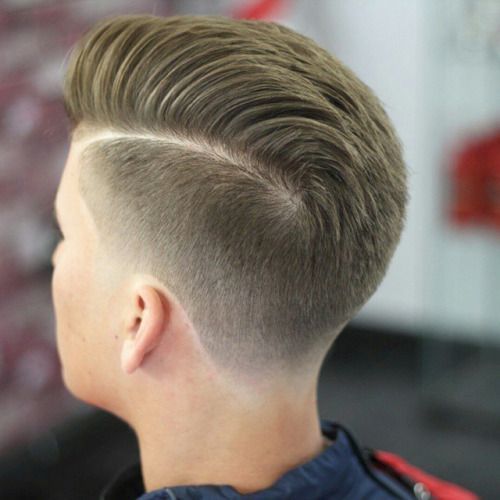 These hairstyles were huge in the 1960's and 1970's. Today they are slowly but steadily making a comeback. To give your pompadour a modern look, try something amazing with the sides. Trimming them short will really bring out the pomp.
4. Formally Fetching boys haircuts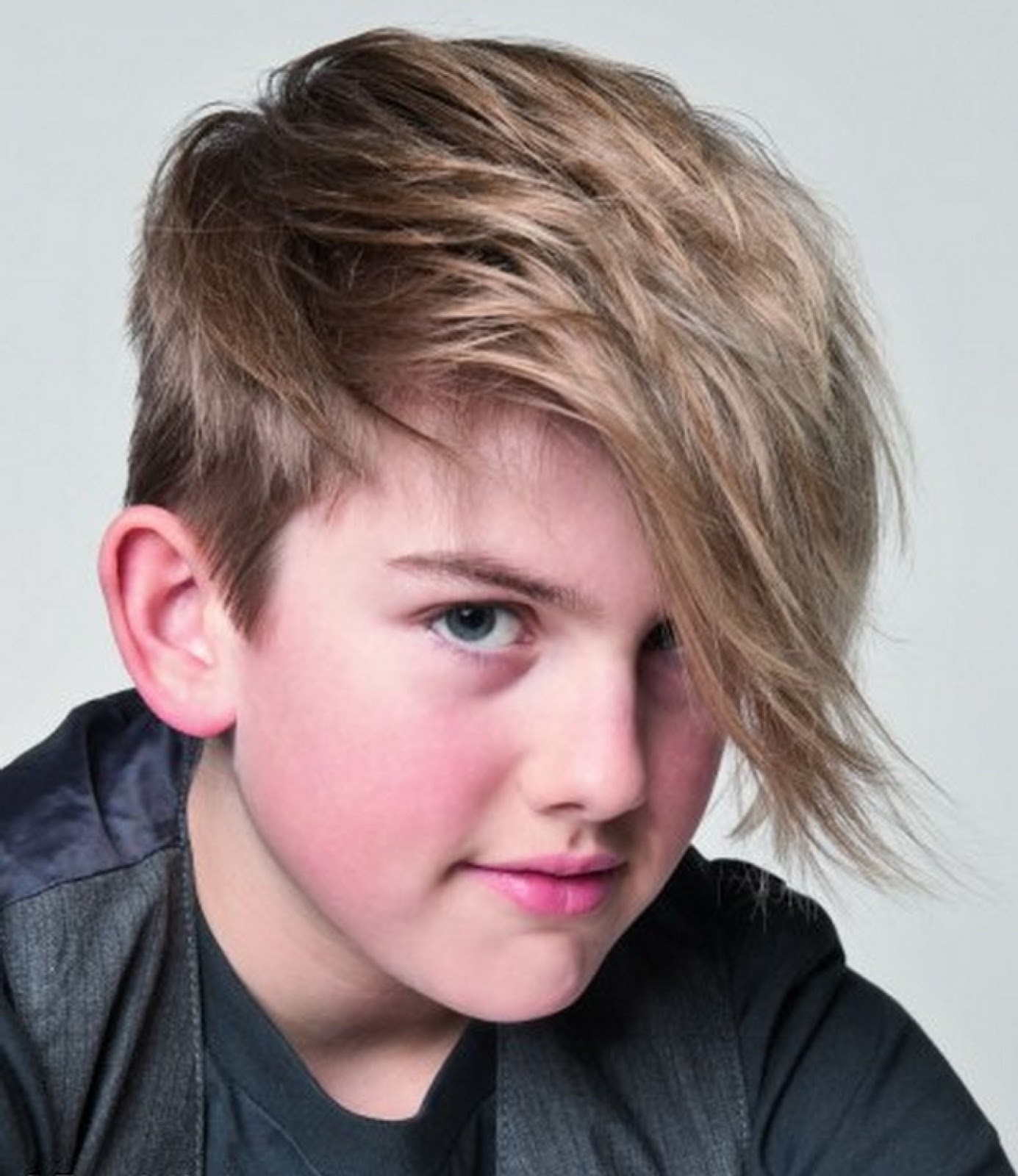 Formally fetching with its super shorn sides and a triangular textured volume is guaranteed to stay up and looking great all night.
5. Mohawk Haircut for boys
A popular hairstyle among the bigger lads. This is one haircut that varies with what exactly best suits the taste of the individual but as with little boys, Mohawk brings out their cutest look.
6. Straight Shag boys haircuts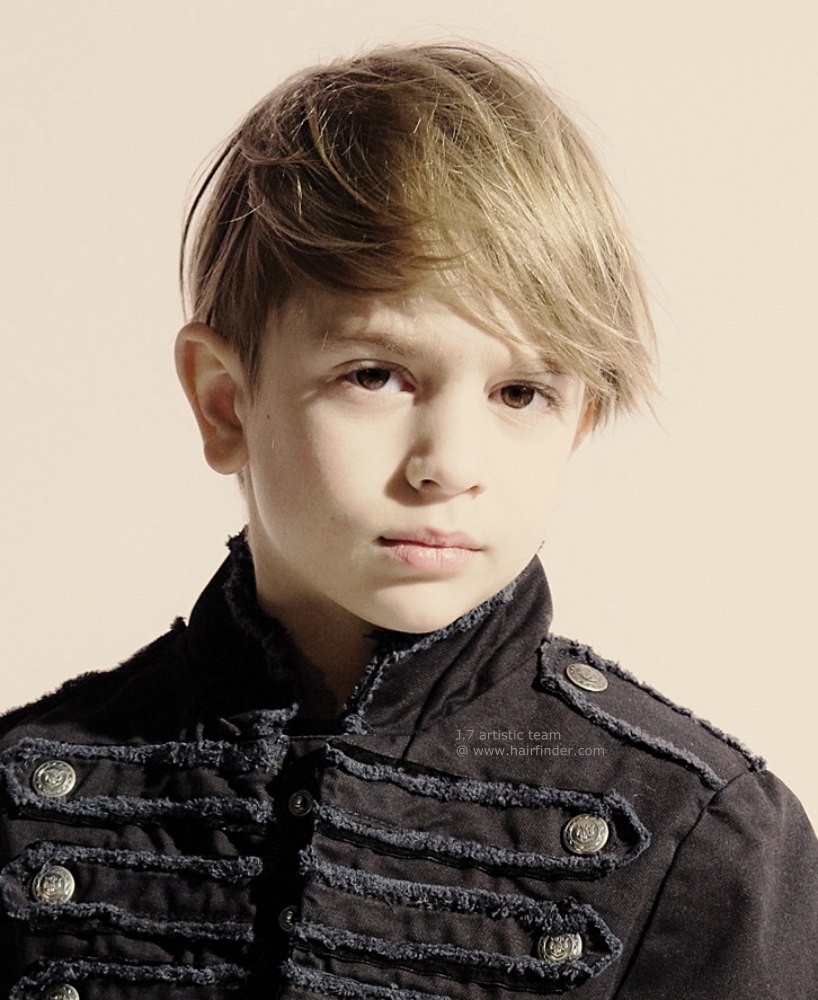 Even though straight shag was popularized by Justin Bieber, it has steadily grown into one of the trendiest hairstyles for boys. Depending on what type of hair one has, It can be a low maintenance style, only requiring some mousse and a brush.
7. Business Class boys haircuts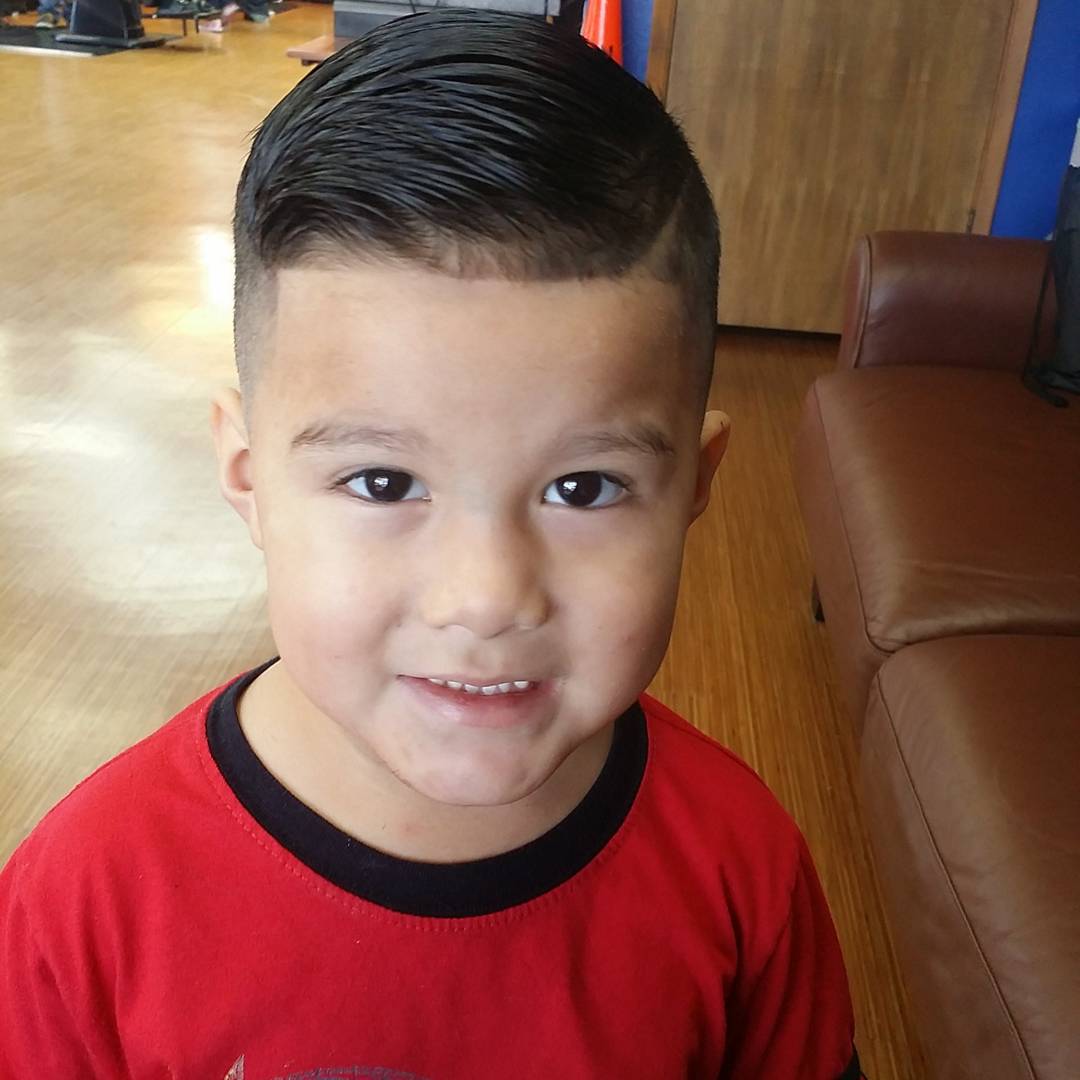 This well groomed hairstyle for boys offers a high shine with a detailed side parting that is all business.
8. Long Buzzcut for boys
If you are tired of the heavy work that comes with long hairstyles, consider this amazing hairstyle. It is a good option for boys who are involved in high energy activities or sports.
9. The High and Tight boys haircuts
The high and tight hairstyle is another military style cut. But it is a bit different from a butch cut. The butch cut is short all over but the high and tight cut is a bit longer at the top and short at the back and sides. The style is very popular among African American boys and works well for boys who desire a noticeable and strong hairstyle.
10. Brit Pop Crop haircut for boys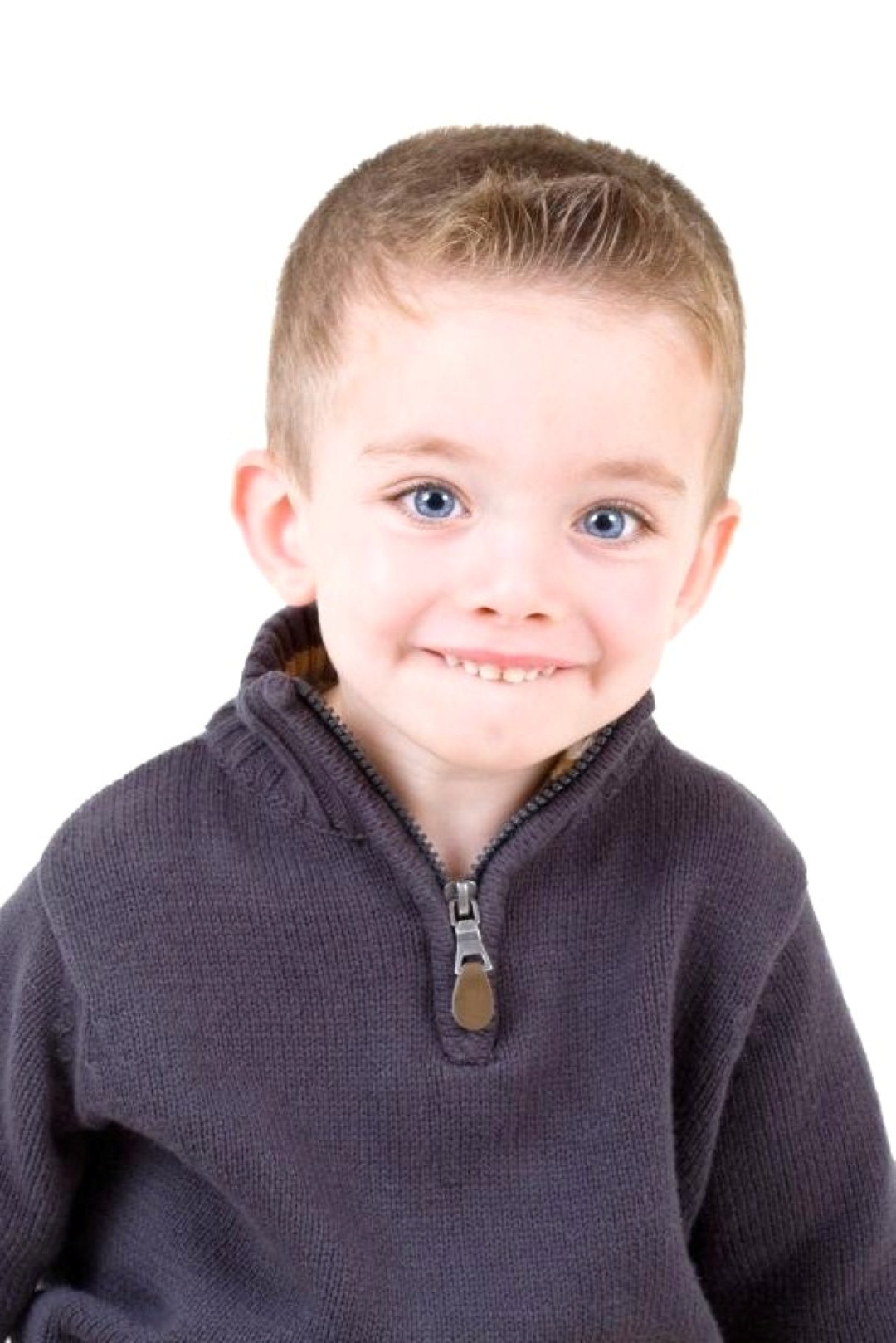 This haircut offers slightly exaggerated lengths with a bit of British flair in the crown area, making the look come out neat but slightly tousled.
11. Johnny Bravo boys haircuts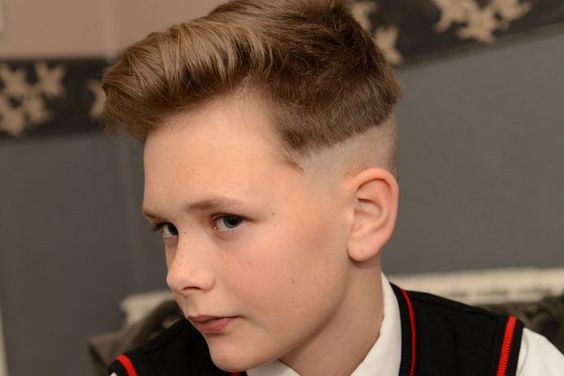 If you fancy zany with a rocking edge, this style is for you. You can keep it looking fresh with a handy hairspray.
12. Cornrow Braids for boys
This hairstyle is very popular with black American African boys. It gives them this yoppy and modern look and puts flavour to their looks.
13. Side-swept hairstyle with side part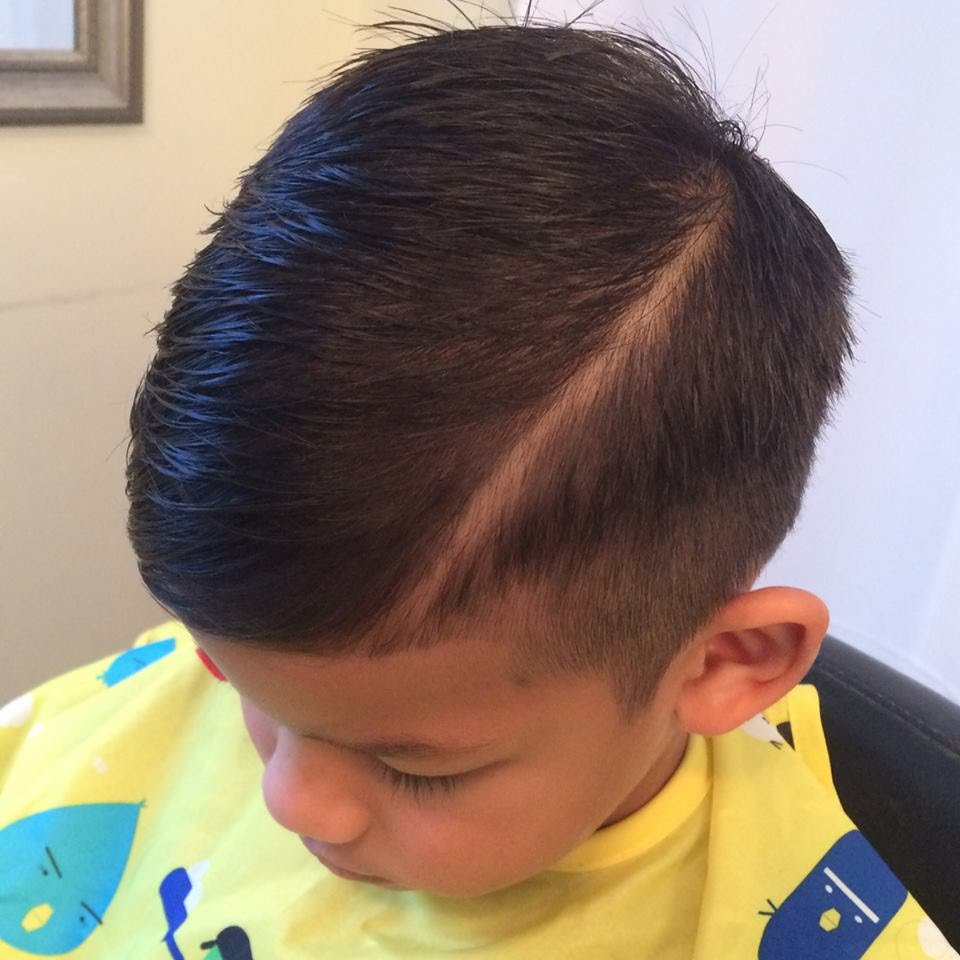 This is a classic hairstyle that has in the recent past received a comeback among other hair trends. Side Part has been around for over 100 years, and it was very popular in the 1920's and 1950's. Just like the Undercut, it is for boys who want a clean and sharp appearance.
14. Short Afro haircut for boys
The 90's afro will always be a wild option, but fashion today points towards a more controlled design. A tapered and short version gives African American boys textured hair that natural and soft curl that is very popular today. Because they have a natural thickness to their hair, they do not have to go through a lot of maintenance to get the curls, but they may need some gel for styling. Short Afro works great for African American boys preferably with oval or round faces and a short forehead who have the natural texture needed for afro.