Balayage hair is definitely not going anywhere anytime soon. The dyeing technique has been thoroughly accepted by both stylists and women who prefer its soft, natural touches of color to the stiffer dip-dye technique. For women who love bright colors, herein are the best examples of expertly pulled off balayage highlights for blonde, red and caramel hair.
Balayage Hair Color Ideas
1. Balayage with Striking Color Blend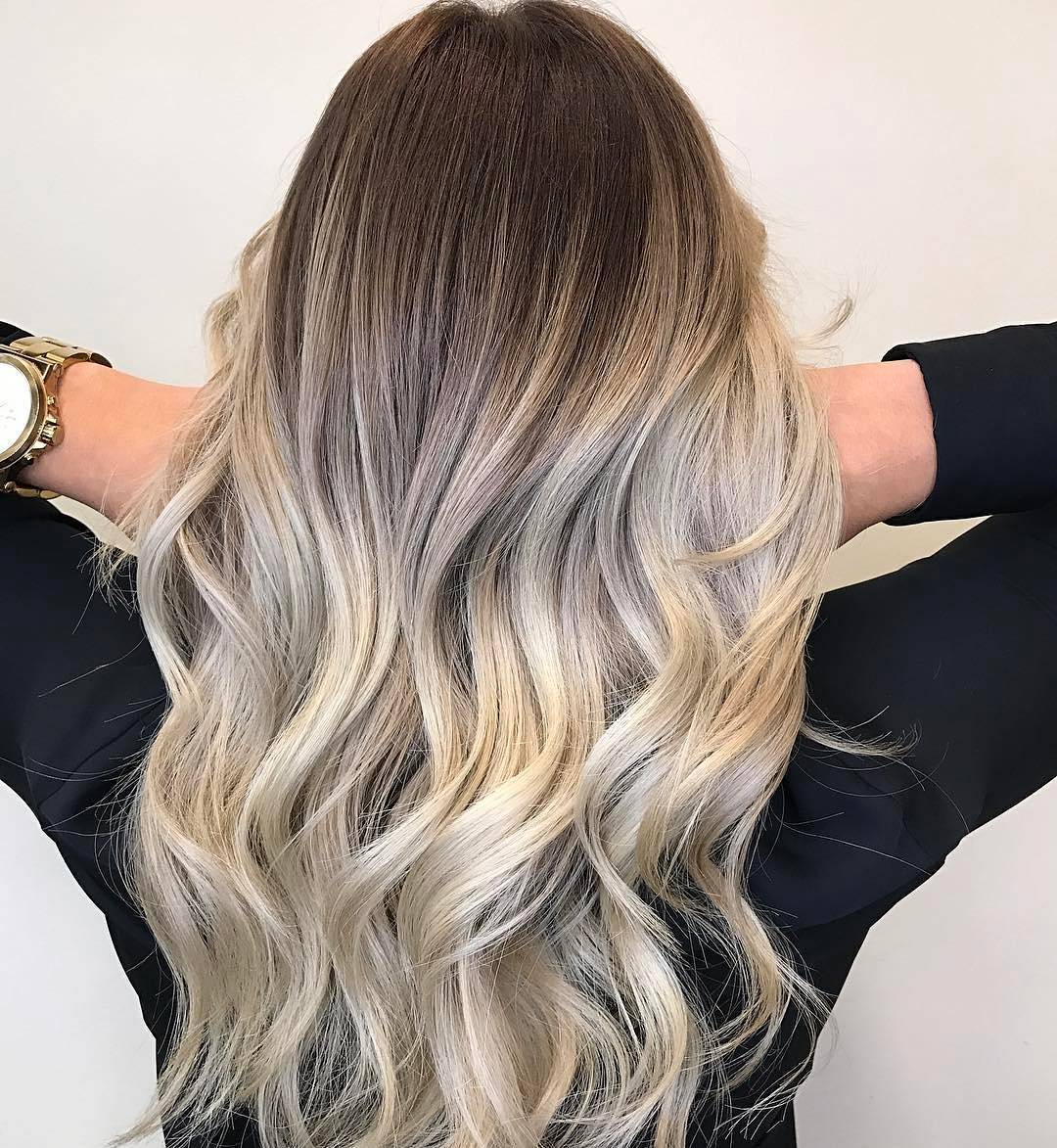 The balayage hairstyle is famous for its ability to give hair an exquisite appearance while keeping it tastefully natural-looking. The darker roots in this example complement the wild, sculpted waves which have been given a stunning blonde balayage finish that makes them extra radiant.
2. Radiant Balayage Bob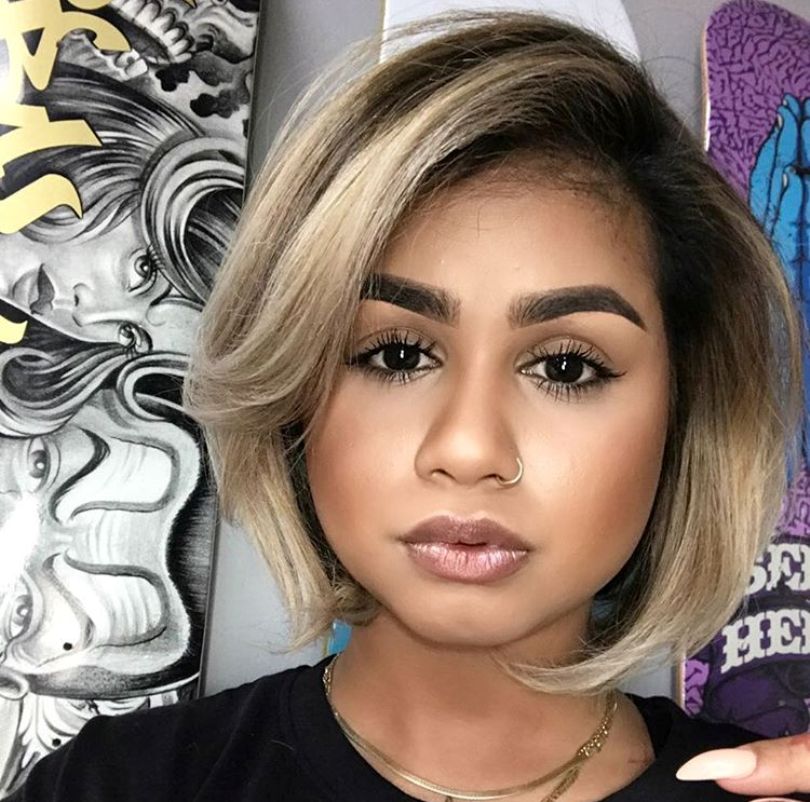 This short balayage hairstyle is the testament that you can do anything to your hair no matter how long or short it is. The carefully darkened roots give it a beautiful color gradient that tapers from black to a radiant golden blonde towards the ends of the curled in locks.
3. Simple Beach Blonde Balayage
Beautifully dyed to resemble sun-bleached locks, this beach blonde hairstyle exudes fun and flirtiness. The perfectly textured and slightly tousled locks finish off the gorgeous hairdo amazingly.
4. Radiant Blonde Locks
This is one of the simpler versions you can go for. The wavy golden locks have been given just enough color to make them ravishingly radiant while enhancing the depth and volume of the hair.
5. Balayage Blonde Streaks
If you're dealing with black or brown hair, you can always throw on a bit of blonde to give it a more exciting and colorful finish. Streaking the blonde highlights in the dark hair makes it more interesting while maintaining its simple natural appearance.
6. Tousled Red Balayage Bob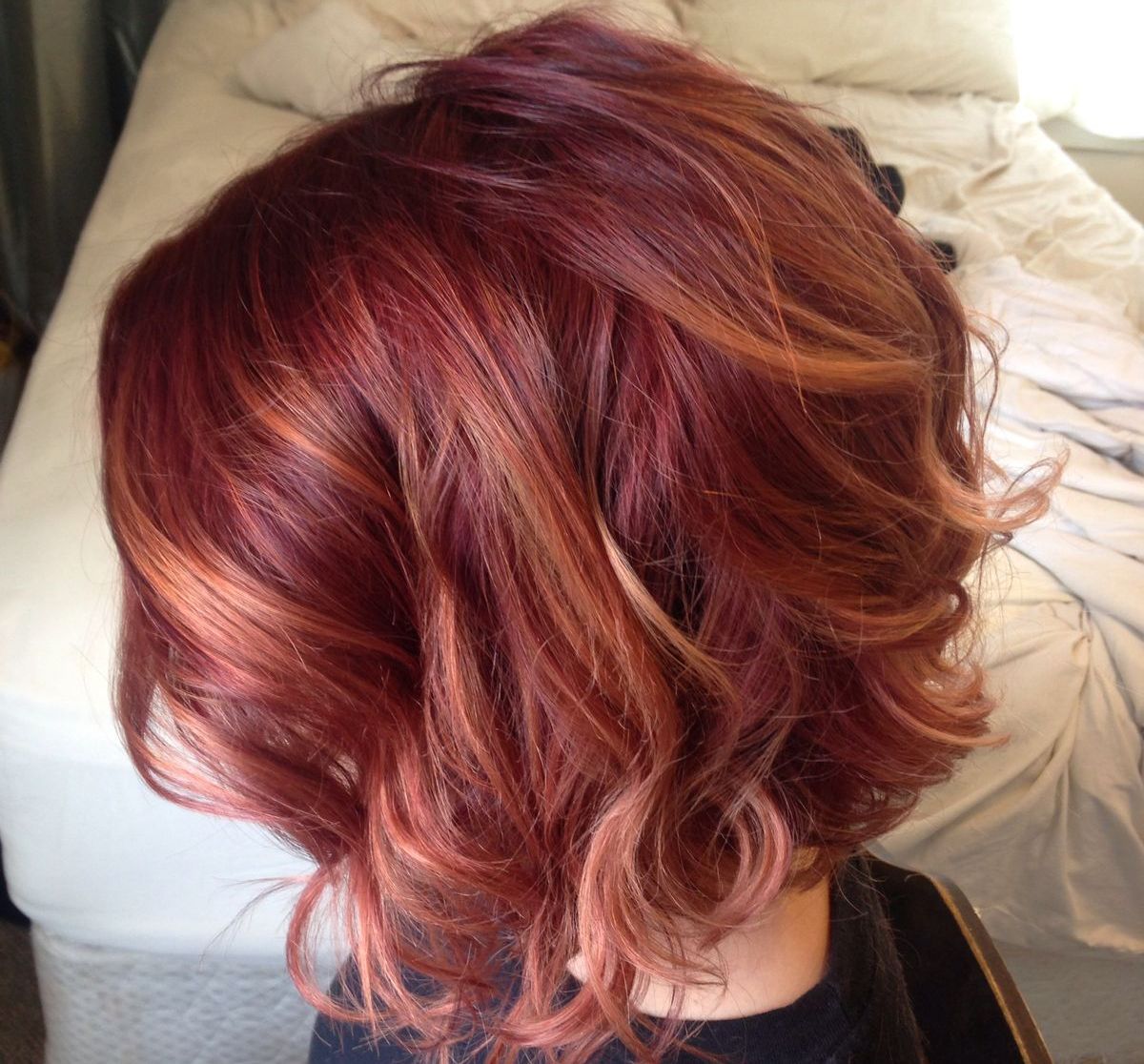 If you're working with shorter lengths, unleash the full volume of your hair by going for some volume-enhancing curls and textures. The expertly infused shade of copper red comes in with a stylish color gradient which leaves the roots darker and the bouncy curls beautifully light and radiant.
7. Rich Red Balayage Hair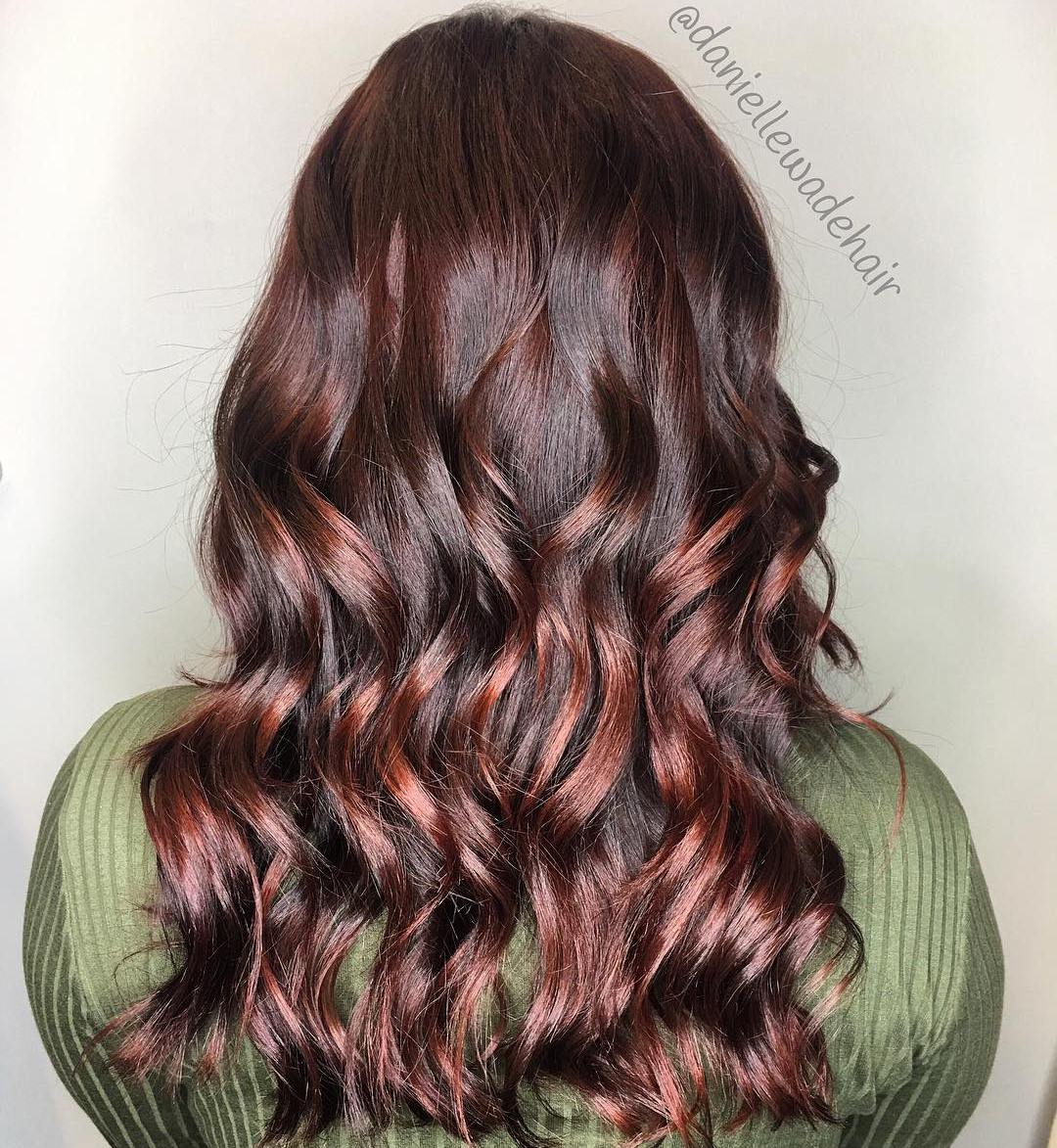 This spectacular hairstyle shows off the glossy red curls in the best way possible using soft touches of balayage. The color has been spread out evenly throughout the hair to retain its naturalness and used to highlight the curly locks magnificently.
Read More: What is the Difference Between Balayage vs Ombre
8. Fiery Red Balayage Hair
Brighter shades of red look even more appealing on dark hair. Brunettes can go for this hairdo which features two contrasting sections of hair: the dark roots and the vividly red flowing locks which have been joined by a smooth color gradient.
9. Red Gold and Copper Hair Color Blend
This expertly combined trio of colors results in one of the most tasteful red-haired looks for hair of any length. Touches of gold and copper give the hair a magical radiance while dark roots are a great way to hide growth.
See Also: Best Oil Slick Hair Collor Ideas
10. Auburn Balayage Highlights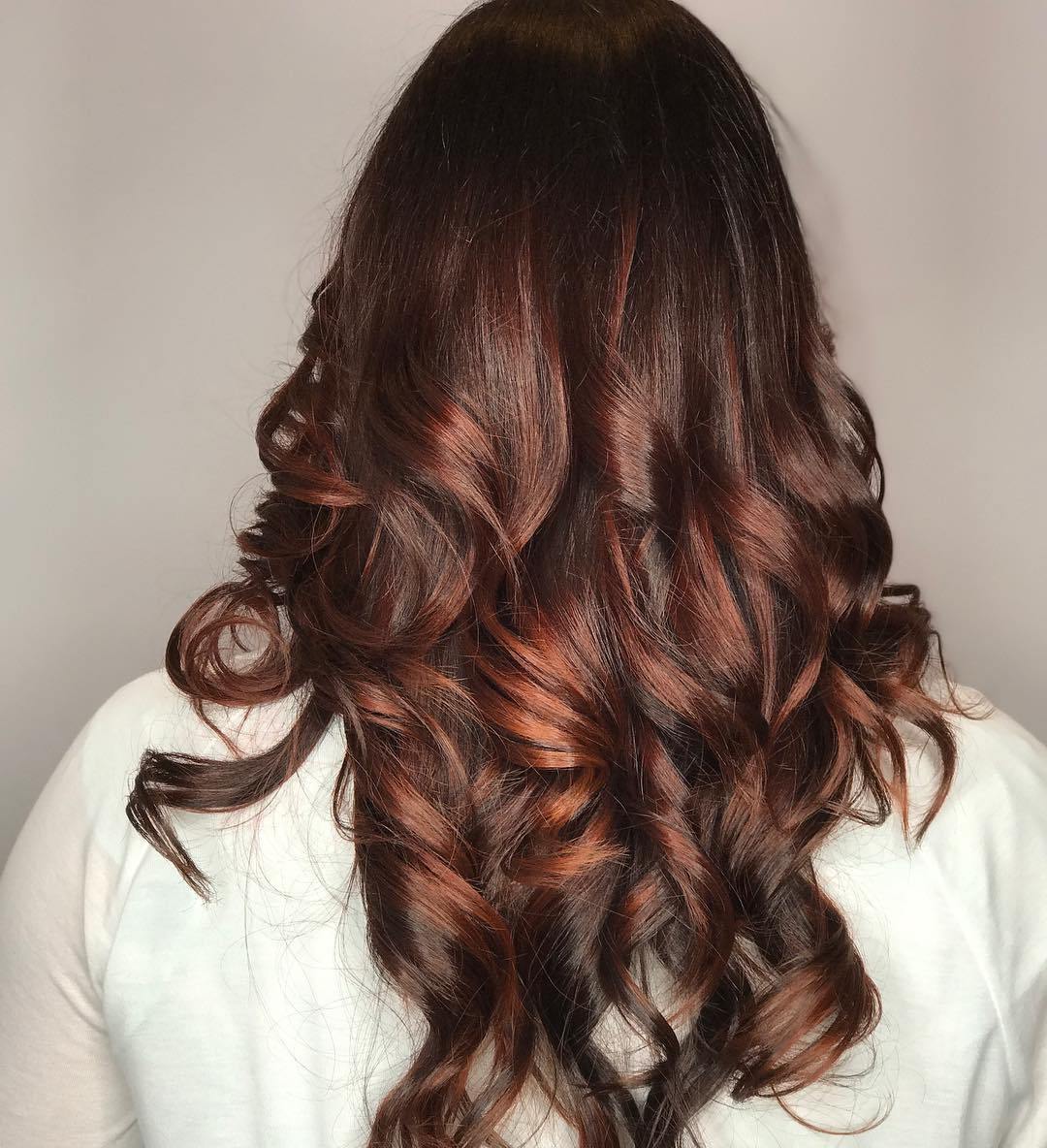 Even the subtlest of touches of color on dark hair can create amazing results. The gorgeous curls in this example exude beauty and radiance which has been brought on by giving them slight touches of auburn around the edges.
11. Sunny Caramel Balayage Highlights
Caramel highlights on pitch black hair can only result in a look that is as unique as it is irresistibly radiant. While the roots have been left dark, the caramel highlights have been used around the edges of the curls to enhance the volume and the radiance of the hair.
Read: Best Galaxy Hair Color Ideas
12. Caramel Balayage Color Blend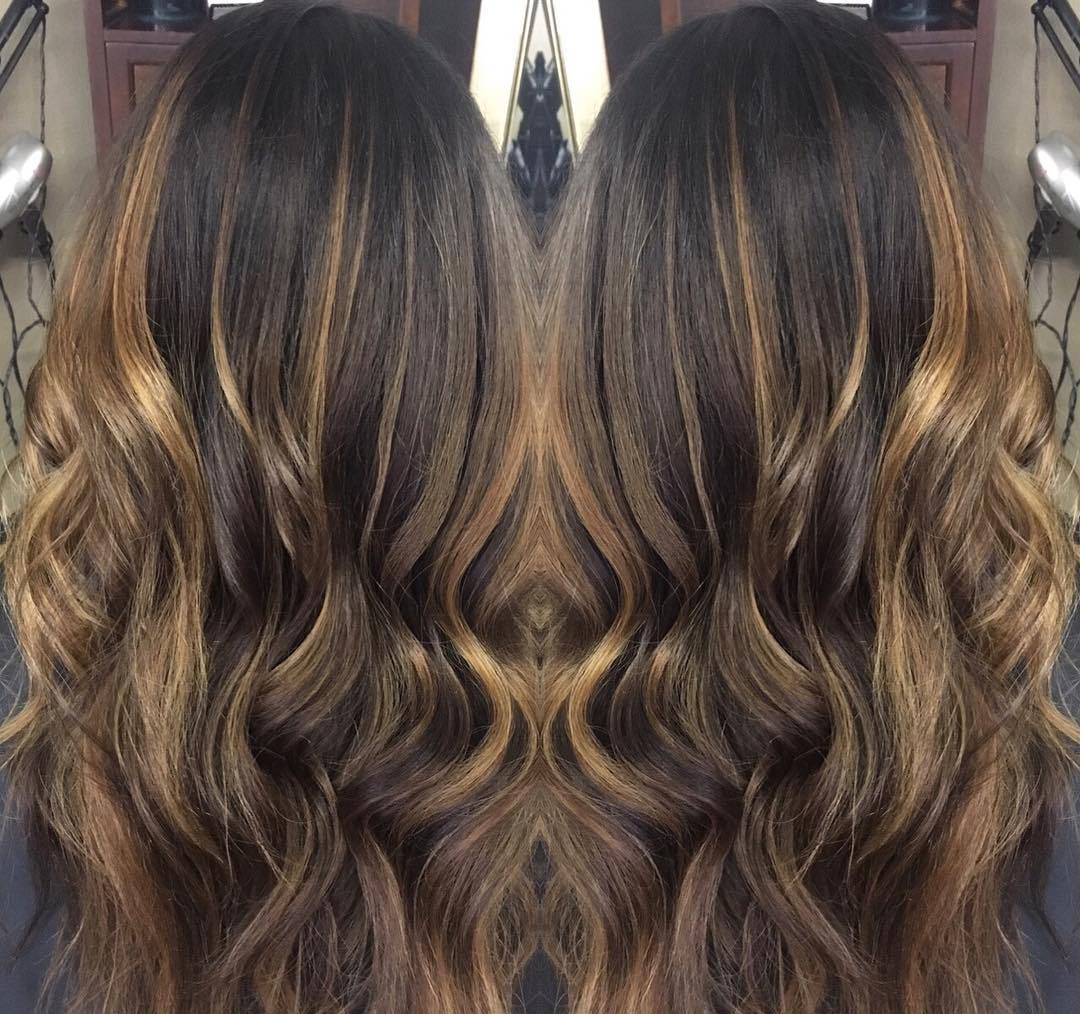 The key to a fantastic balayage hairstyle is knowing exactly how to blend the color with your natural hair color. Superbly achieved in this example, the tasteful streaks of caramel complement and highlight the dark hair amazingly.
13. Smooth Caramel Highlights
Straight hair will look just as amazing with the right kind of caramel touches. Smoothly blended with the hair using soft and gradual balayage touches, the streaks of color help to keep the two-toned look more natural-looking.
14. Harmonious Caramel Hair Color Blend
Bright caramel streaks do wonders to the long, flowing curls in this example. Besides bringing them to life, they have also been used to enhance the volume and the depth of the body for a lusher look.
15. Mild Caramel Color Highlights
When it comes to color, sometimes less is more. This beautifully executed caramel hairstyle uses just a few randomly placed streaks of color to bring the black tangled curls to life in spectacular fashion.