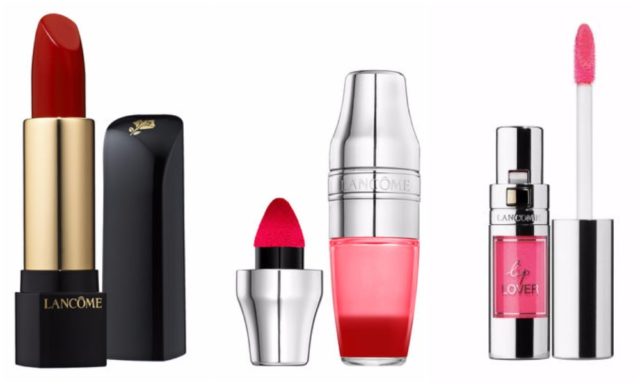 I have always loved to wear lip gloss or lipstick while going outdoors right from my teenage age so I was excited to find out about Lancome lip products. In case you are wondering which are the best Lancome lip products, there are Lancome lipstick, Lancome lip gloss, and Lancome Lip Lover. Lancome's beauty products have been well received in the industry. Most people like me who have used Lancome's range amazing lip gloss or lip balm would agree they are one of the best available in the market today. The fact remains that Lancome lip products are amazing. In addition, they are well priced, making them affordable to most people so let's look at them in a bit more detail.
Best Lancome Lip Products
Lancome Lip Lover
Lancome Lip Lover is one of the best Lancome lip products which they offer to lip gloss lovers. If you are looking for different colors, you would be spoilt for choice because the lip lover comes in a large variety of colors. Whether you are looking for that juicy red lip or a more neutral and lighter lip shade, Lancome Lip Lover has got you covered. It offers a richer and better color than the normal lip gloss, though not the same as a lipstick. Lancome Lip Lover is known to moisturize lips and doesn't dry out, leaving your lips supple and soft with a glossy shine.
Compared to ordinary lip gloss, the longevity of Lancome Lip Lover is impressive. When I first applied Lancome Lip Lover it had that thick silicon feel of an ordinary lip gloss and balmy texture of a lip balm. It smoothly glides on the lips and has an amazing shiny look, which leaves your lips feeling moisturized, soft and plump without feeling sticky for up to 6 hrs although you will need to reapply the Lip Lover after taking your lunch since it would wear out. Another downside of the Lip Lover is that just like other lip gloss, your hair might get caught on your lips in case of strong winds, however, this is not as bad compared to ordinary lip gloss that often gets very sticky.
If you want to apply Lancome Lip Lover, you will need to use the flat side of an applicator and glide it on your lips. If you want to achieve a fuller look, you can use extra pressure to draw your lips with the applicator.
See Also: 3 Most Recommended Sephora Mascaras
Best Lancome Lip Gloss – Lancome Juicy Shaker Lip Gloss
I was excited when Lancome launched the Juicy Shaker lip gloss as a new beauty product to add to their amazing collection of lip products. Lancome Juicy Shaker Lip gloss was inspired by their classic Juicy Tubes including The Shaker which was one of their lipstick brands as far back as 1946. The Shaker had a silhouette which was shaped like a martini shaker, which is the same shape adopted by their new Juicy Shaker which consists of pigments and nourishing almond, omega 3 oils and cranberry. This product is highly portable as you can easily carry it in your purse or pocket and once you open the box, you will find the color at the bottom while cranberry, almond, apricot and peach rise above. To create a lip oil, you will need to shake the ingredients inside the cocktail shaped shaker. The sound you will hear resembles that of a cocktail shaker when you mix the cosmetic ingredients.
When you use an applicator to apply the lip oil to your lips, it will feel non-sticky and non-greasy, leaving your lips looking washed in color. If you choose to use a lip brush with the lip oil, it will achieve the same result. What makes Juicy Shaker one of the best Lancome Lip products is their shades and range of flavors. They offer 20 amazing tints which come with sumptuous scent. Most of them have fruity scents like Mangoes and Berries. Although it's difficult to choose among the bunch, Mangoes Wild wins it for me because it looks flattering on my lips and I love mangoes. With the reasonable price and different shades to choose from, Juicy Shaker will certainly make you look and feel confident.
Best Lancome Lipstick – Lancôme L'Absolue Rouge
Lancome Lipstick comes in a black casing and includes Red Stiletto, Corset, and Pink Preview. The Pink Preview has always been on my wish list of lipstick I want to add to my collection. The Pink Preview suits all skin types. Therefore, you don't have to worry about looking lame because the lipstick color is not matching your skin tone. The cap of Lancome lipstick shuts well making it easy to carry in your purse or pocket while traveling. Lancome Lipstick consists of 42 shades in matte, sheen, cream and shimmer finishes. Shades of cream, sheen, and matte have an appealing look compared to metallic and shimmer shade finishes. Depending on the look you want to achieve, you can choose from a wide range of shades and colors.
Read: MAC Heroine Lipstick and Lip Liner Reviews and Swatches
Lancome lipstick is easy to apply to the lips because it is creamy. The rosy pink shade has a cream finish, while the texture is not thick but creamy. The rosy pink shade can be used by teenagers or ladies who are working in offices. Lancome lipstick feels lightweight and comfortable on the lips. Hence the lipstick formula is neither sticky nor heavy when you apply it to your lips. One of the biggest positives of Lancome Lipstick is that it fades evenly after 4-6 hours without leaving the awful stain some lip sticks leave behind.