Mary Kay At Play is a new fun and youthful colour collection that's an easy way to inject some colour into your makeup life. The collection is filled with easy to use products and is about letting you express yourself with colour. I like it!
The first part of the collection I'll show you is the Mary Kay At Play Baked Eye Trio. They are pretty amazing if you love baked eyeshadows like I do!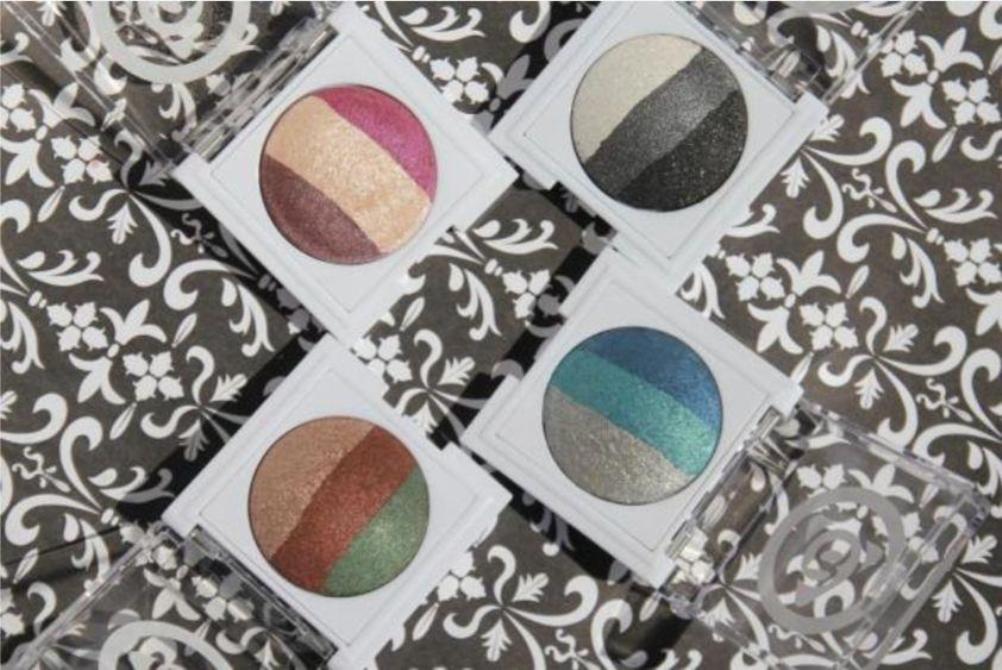 There are Four Mary Kay At Play Baked Eye Trios to choose from, so let't take a closer look at each one together!
Mary Kat At Play Baked Eye Trio In On The Horizon
Gorgeous burgundy, plummy brown, and pale gold shadows are a gorgeous combination! Here's the swatches: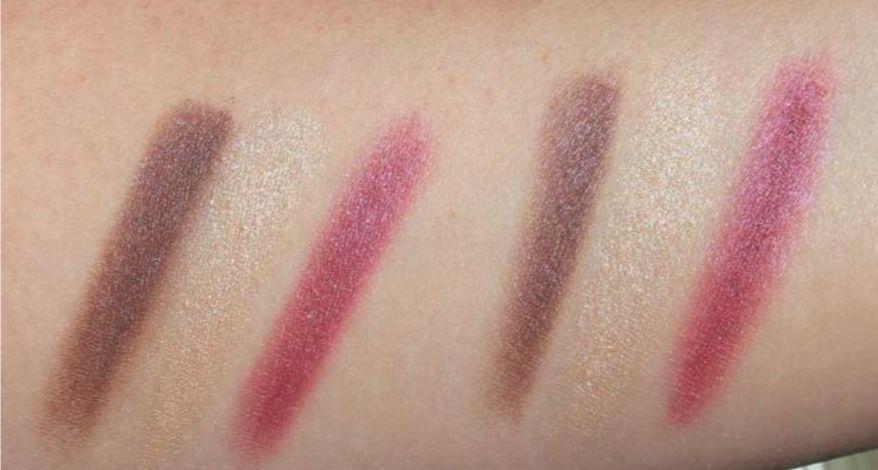 The first three swatches are wet, and the next three are dry. These are FANTASTIC baked shadows as you can see because there's hardly any difference in pigmentation whether they are wet or dry!
A bright cobalt blue, teal and silver make the perfect summery blue look! Just make sure you wear a primer with this one, as the teal shade can stain your lids-yup it's THAT pigmented.
I should have put on false eyelashes for this look, but UGGH you know…lazy blogger here haha! But still you can see how AMAZING this palette is! You can even see the sparkles from the black eyeshadow still because they actually transfer to the lid and stay.
What makes these Mary Kay At Play Baked Eye Trios great is the formula. I've never felt baked eyeshadows as smooth as these, and because of their smooth texture they are lightweight and blend really easily wet or dry. I do prefer using them wet, as there's less fall during application that way. If you do use them dry, beware of that and apply your foundation after you complete your eye makeup.
Mary Kay At Play Baked Eye Trios wear great over a primer and last all day for me with no fading or creasing. If you love baked eyeshadows, then you must give these a try. These are some of the best I've tested in a long time!
These rich vibrant shades have gotten me in the fall makeup mood! How about you? Or are you still hanging on to summer looks?