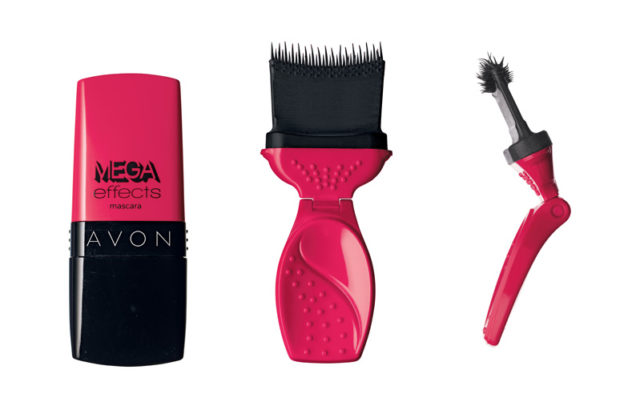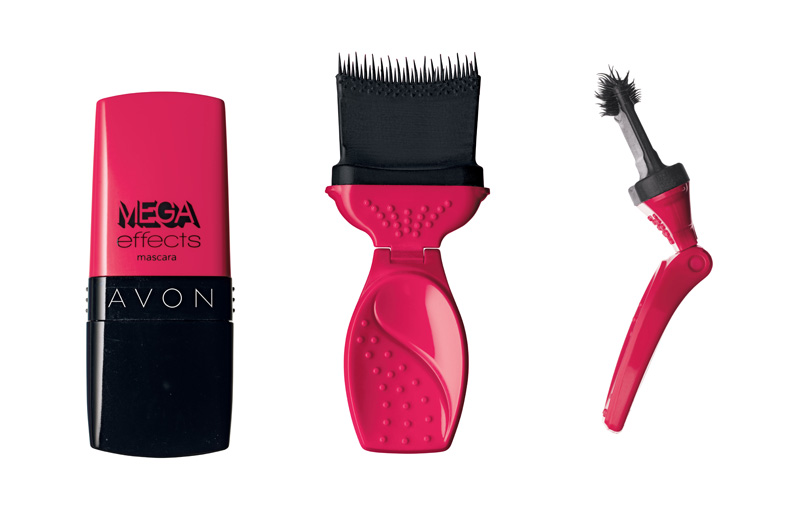 Does that look like a mascara to you? But it is my friends. Oh, it is. Say hello to the Avon Mega Effects Mascara.
Now, there's a bunch of innovations with this baby that I don't even know what to start talking about first in this Avon Mega Effects Mascara review! Let's start with the adjustable handle: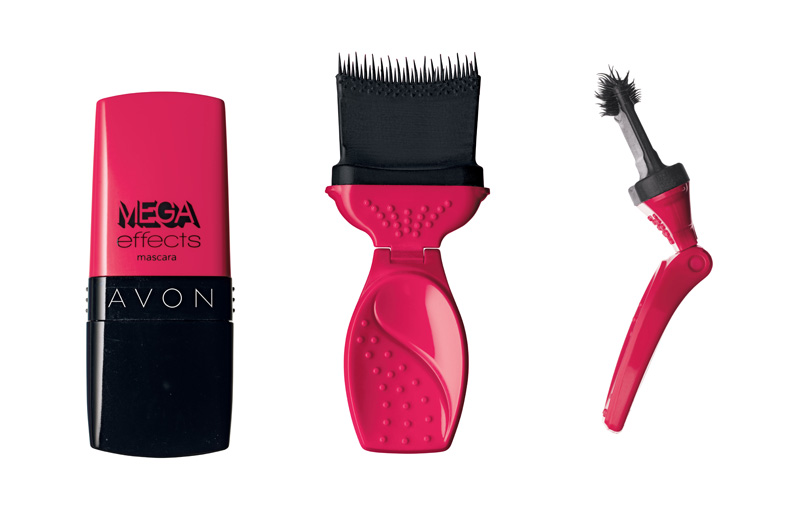 Having seen and used many mascaras of different shapes, sizes and curvatures in the past, The "Wonderbrush" on the Avon Mega Effects Mascara is adjustable and bends so you can get just the right angle to reach each and every last eyelash you have.
Avon Mega Effects Mascara Bristles:
Avon Mega Effects Mascara is fitted with highly efficient bristles. In as much as its design does not follow a conventional look and appearance, I've noticed that it reduces the time I spend on application by more than half and I have seen myself constantly heading for the Avon Mega Effects whenever I am rushing because its unique bristles make the job super easy and quick.
Here's a closer look so you can really see the bristles in all its glory: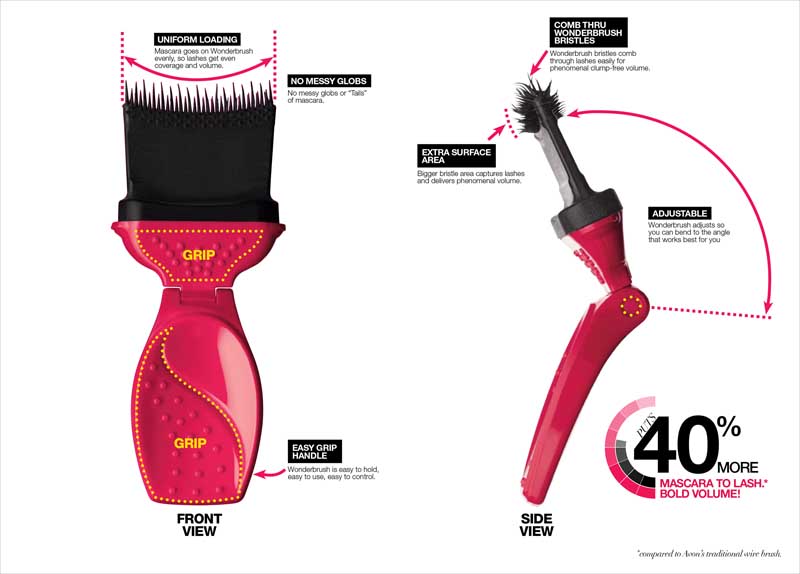 The Avon Mega Effects Mascara looks like a weapon of lash destruction but actually, is designed with bigger bristles than normal to provide more surface area to capture every last lash and give you voluminous lashes. The Wonderbrush bristles comb through every lash, at every angle you can maneuver to give you loads of length and clump-free lashes.
EVERY WHICH WAY, you can't LOSE with this brush! I do like how it deposits colour right at the roots of my lashes and make it look like I have eyeliner on. It is absolutely fabulous!
Avon Mega Effects Mascara is a wetter formula, so it's quite easily buildable which I like. It is sweat-proof, really black, and smudge-proof, and apparently flake proof (although I experienced a little bit of flaking, on my lower lashes as the day went on). Any clumps are easily combed through with the Wonderbrush and, boy you can get every last lash, get them at every angle-it's kind of incredible actually how this works. There's a bit of a learning curve for sure when you first use it, and getting it out of the container is a little strange as you need to wiggle the wand back and forth a couple of times. It's a tad disconcerting and makes me think it'll break the wand, but it doesn't! You also have to really remember to push down and hear the little click to make sure it's shut tight when you re-insert the Wonderbrush. Also, it might take a few tries to get the angles right so you don't end up with mascara all over your eye, eyebrows, nose…you get the idea.
Gimmick? Maybe. But it sure does work. And it works WELL. It's something to experience though some mascara traditionalists would find it rather odd.
Whaddaya think of this Avon Mega Effects Mascara? Will you give this a try? Do you think it'll start a mascara revolution and we'll see all kinds of weird and wacky brushes? I'm kind of hoping yes! THERE COULD BE FUN TIMES AHEAD.