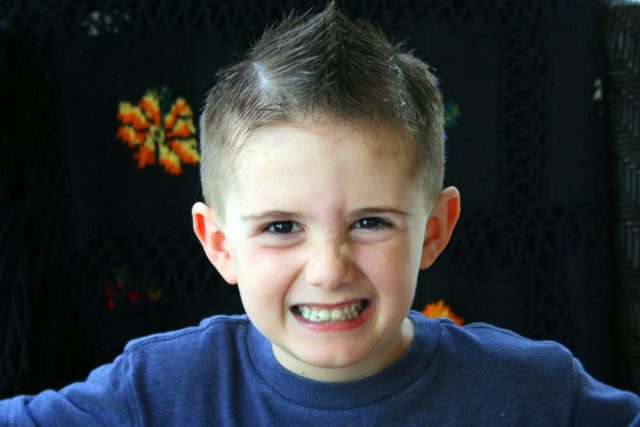 Choosing a haircut for your young champs sometimes can be a daunting task. Cute Little boy haircuts has always been a challenge for many mums and even the little toddlers themselves. If you take your child's appearances seriously, there is a variety of modern hairstyles that are perfectly suitable for little boys.
Toddler Boy Haircuts
Let these cute little boy haircuts inspire your creativity.
1 Pompadour for Cute Little Boys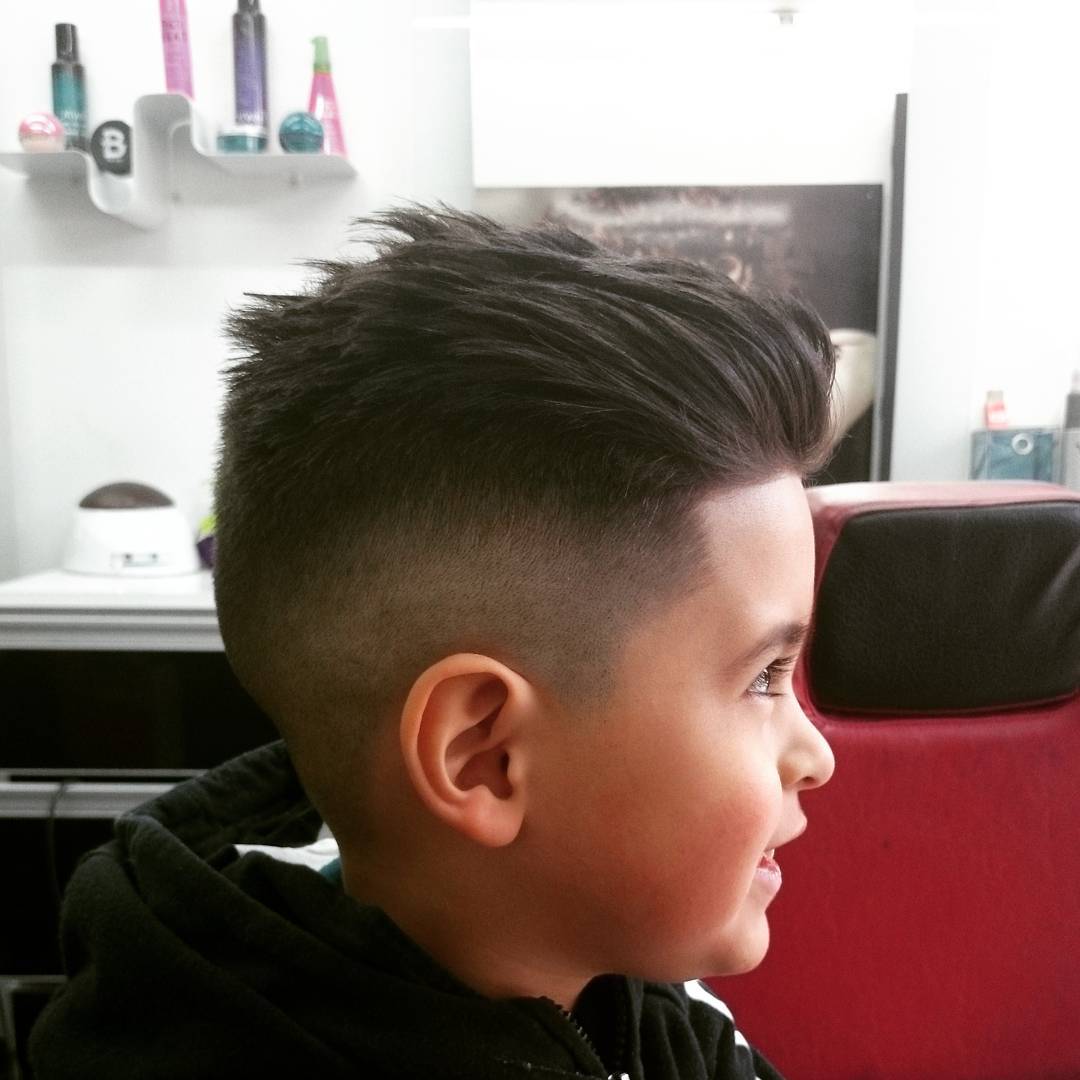 This is an excellent choice for parents who are looking for more than just a haircut for little boys. The pompadour is very easy to style, easier to maintain and leaves your son looking sharp and very stylish. You will also have to worry less about matching his outfits with his hair as the style goes with almost anything.
2 Naturally Curly: Cute Little Boy Haircuts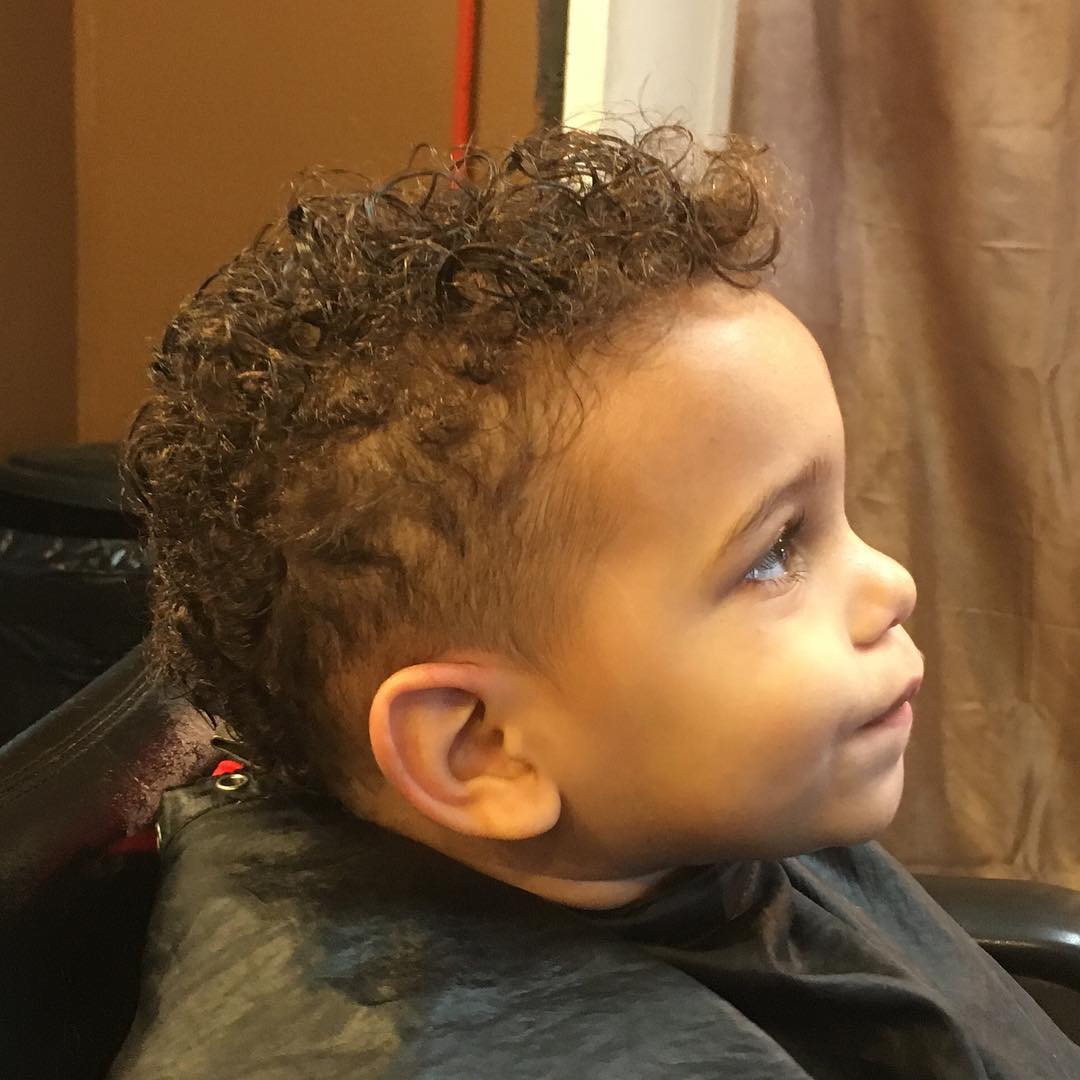 If your child is overly active, you should stay away from hairstyles that can easily get ruined during his numerous antics. A simple solution for young boys with naturally curly hair would be to trim the sides in order to shape the look into a stylish haircut with more volume at the top. This way, you can rest easy that your child will always look good whenever.
3 Thick Wavy Top with Faded Sides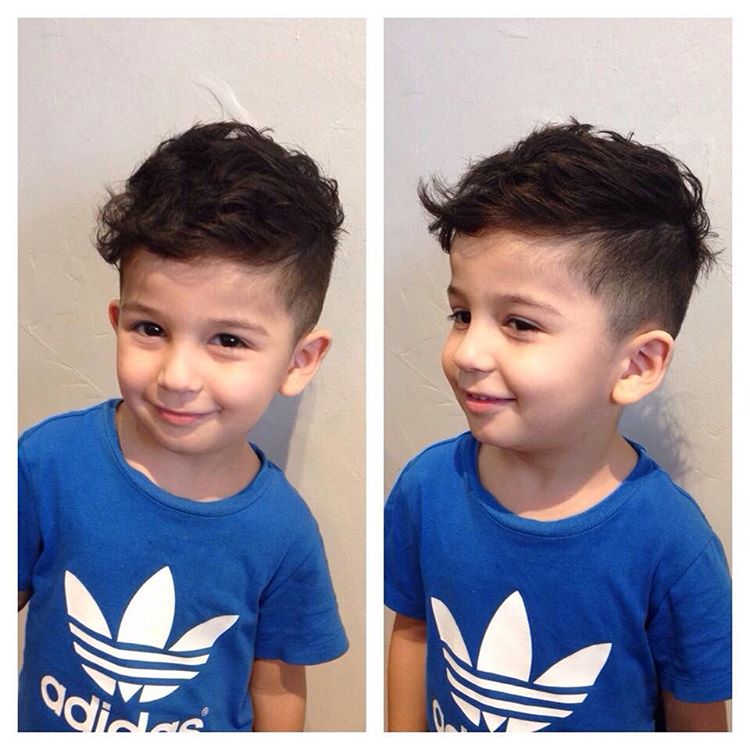 If you are hesitant about going for the more audacious styles, a simple temple fade will do just fine. This hairstyle will allow your little champ's hair to grow out thick and naturally and you can style it into soft, easy to clean curls to keep the look sharp.
4 Punk Rocker: Toddler Haircut
For a trendier look, this simple punk rock hairstyle with shaved sides and a slicked down top can be a very stylish option. It works great with soft baby hair that is easy to smooth down by slicking it with baby oil. Alternatively, you can go for a more audacious spiky finish.
5 Cute Little Boy Haircut: Patterned Trim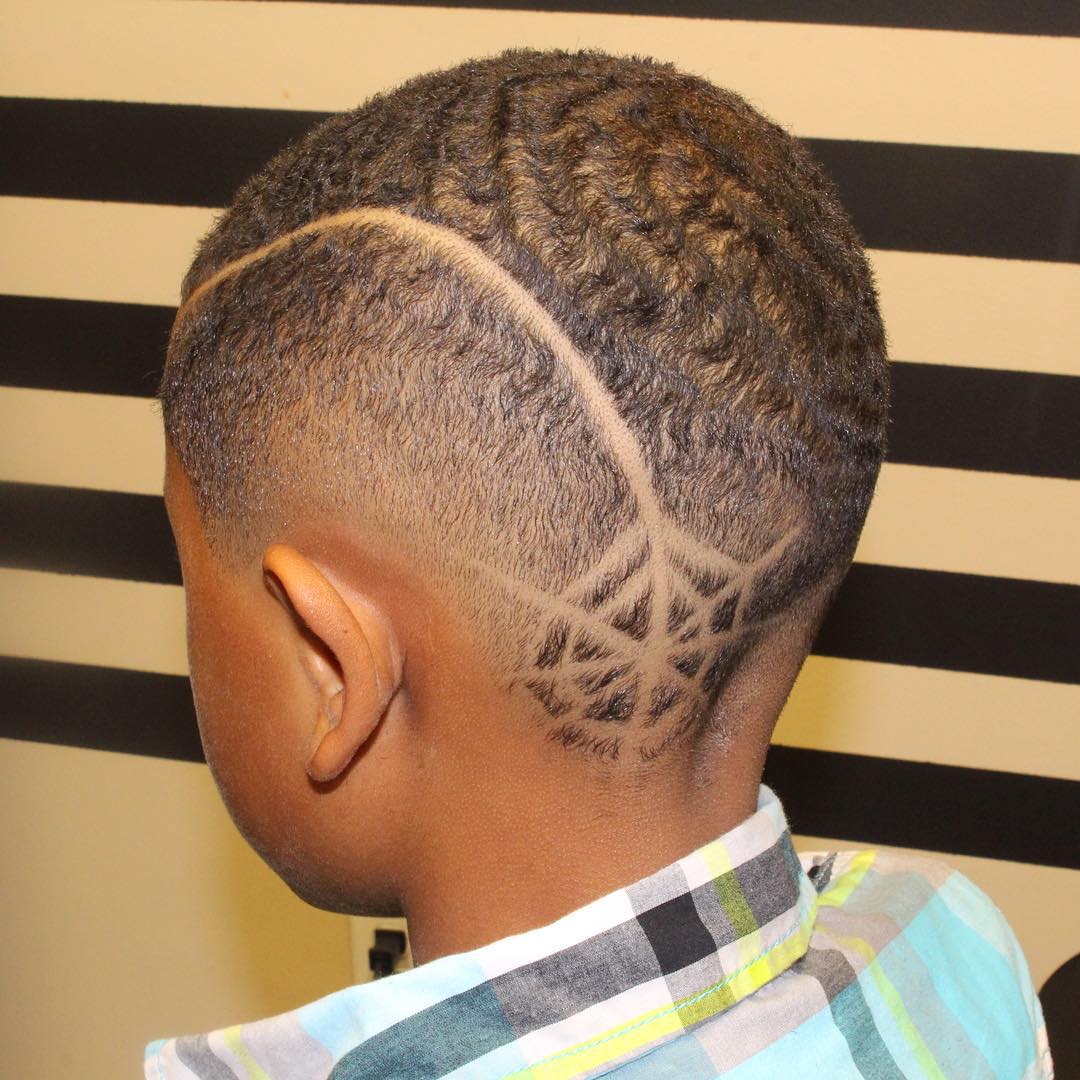 For young boys with naturally curly hair, parents can opt for a short trimmed Mohawk design with stylish embellishments such as crisp side parts. Additionally, you can let your child choose a pattern of his liking to make the look even more stylish.
6 Slicked Back Faded Cuts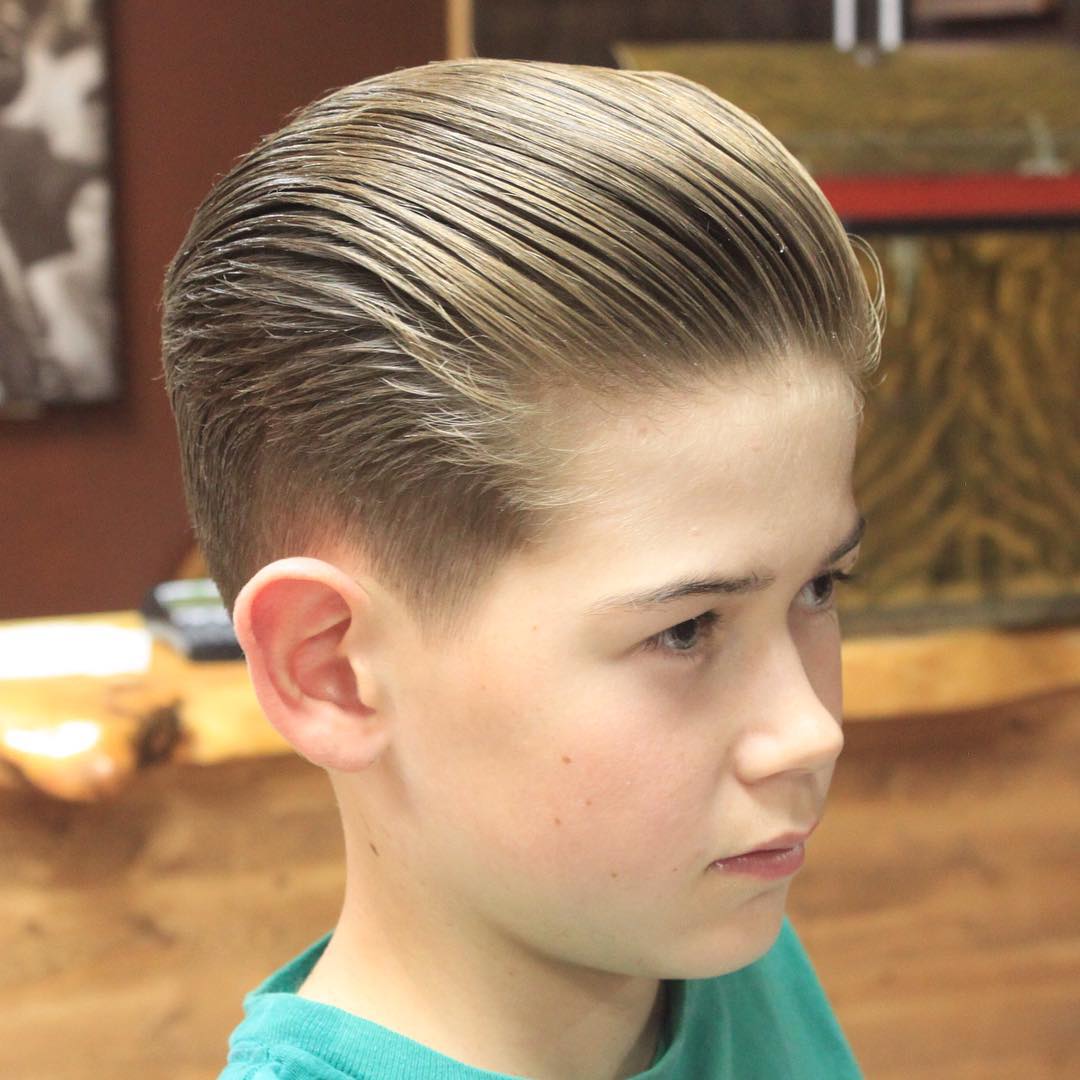 Slicked back hairstyles are quick and easy to style, and will never disappoint. For both formal and casual events, you can have a barber fade the sides of his head and throw in one or two patterns for further embellishments. Keep the top moderately long and neat.
7 Classy Cute Little Boy Haircut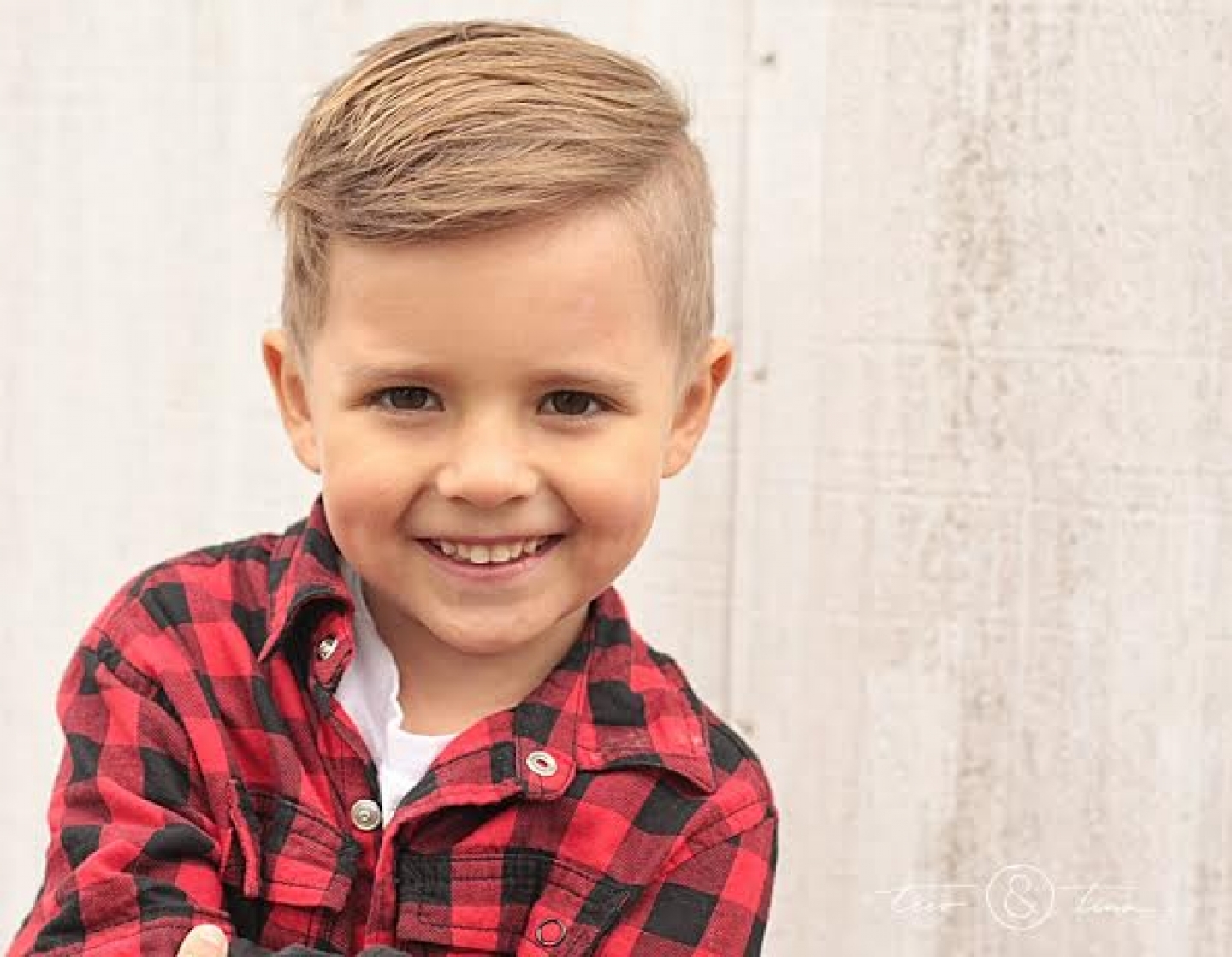 If you're hesitant about styling your young toddler's hair, here is a stylish look that is easy to pull off. This Elvis-inspired slicked down look can work on as little hair as is available and requires only slight trimming, which you can do at home.
8 Crisp and Composed Toddler Boy Haircut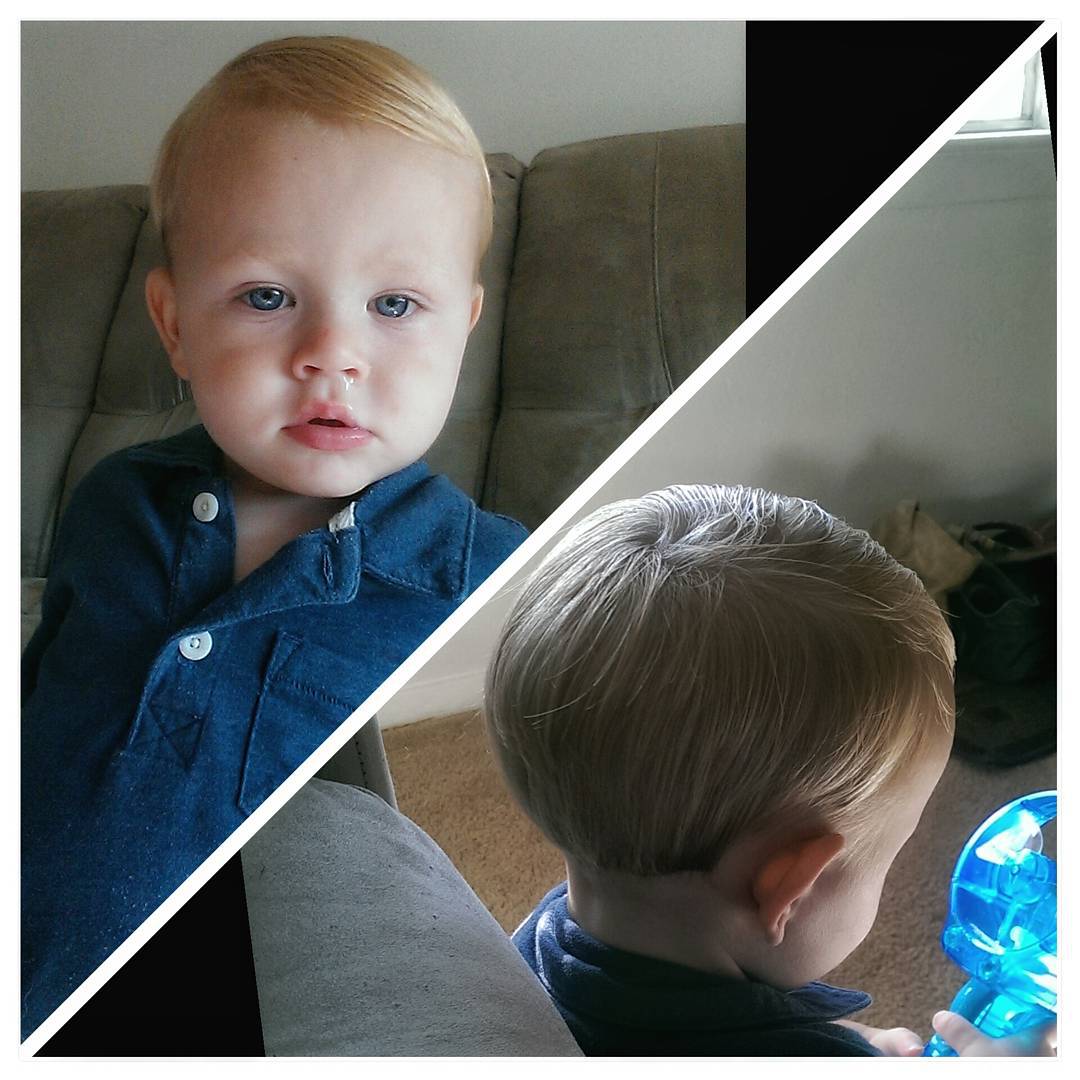 Nothing looks more adorable than a baby with a full head of hair, especially when it is styled in a grown-up way. One of the perks of baby hair is that it is awfully easy to style. Featuring a comfortable trim and a relatively tame look, this look is simple yet awesomely stylish.
9 Playful Faux Mohawk
For older kids who can be put under the barber's shears, this is a playful look that needs little upkeep save for the occasional combing through and retouching. Razor fading the sides creates a canvas on which stylish patterns can be drawn to improve the look.
10 Cute and Spiky Boy Haircuts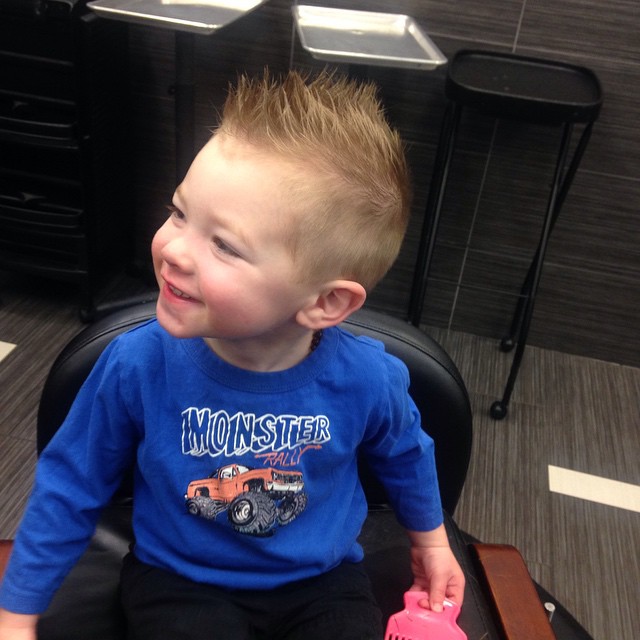 Cute little boy haircut is undoubtedly one of the most amazing haircuts to look out for. Leaving a sizeable portion of hair at the top of your child's head opens numerous avenues for various styling options. For a trendy, laid-back finish, give them a tastefully spiky texture as this goes well with the trimmed sides and back.
11. Mohawk Haircut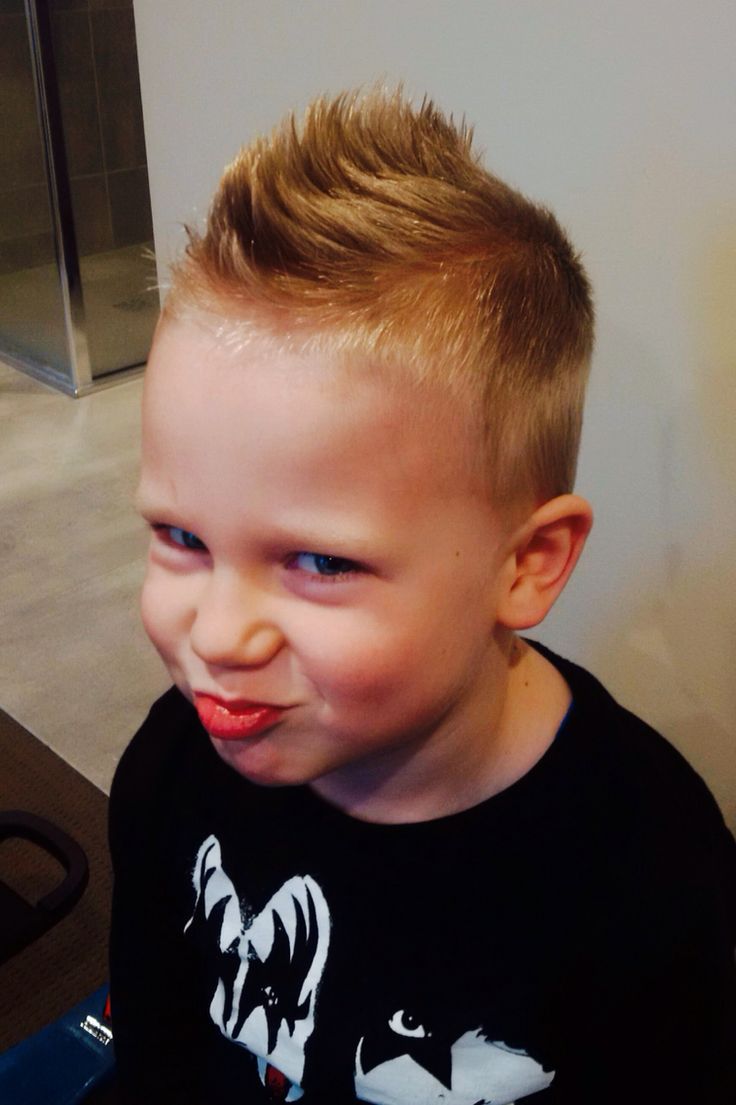 Mohawk is soft, fluffy affairs when it comes to babies and young children. Emphasize the adorable look on your cute little boy haircuts by slicking the hair in the middle to form a tepee-like shape. The sides should be buzzed smooth to emphasize the bold yet adorable look.
12 Wavy and Official
This preppy look requires you to let your child's hair grow pretty wild in order to give it that adorably tousled wavy texture. Faintly fading the sides will help to shape up the look without making it too dramatic.
13 Feathery Quiff and Fade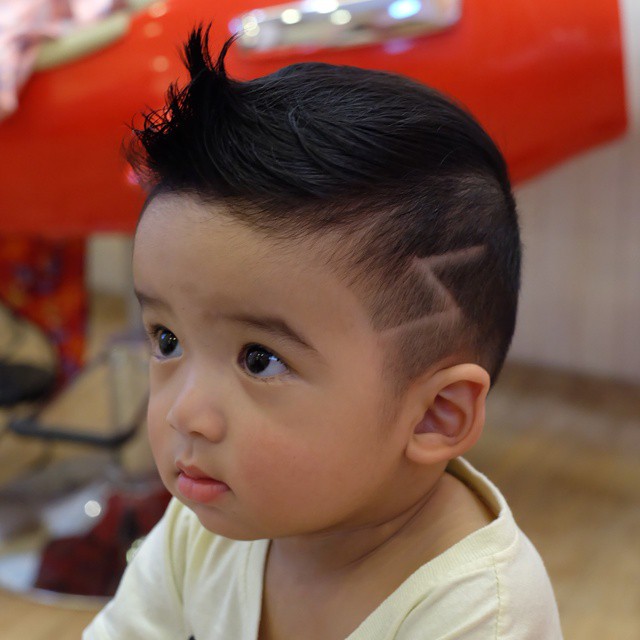 Even if your baby's hair does not have a lot of lengths to work with, slightly turning upwards the locks at the front will give it a cute edgy appeal. Keep the top untouched and moderately styled. Taper the sides slightly to shape the look. You can also add some embellishments such as a cool lightning bolt on the shaved sides.
14 Adorable Mullet
If you are really looking for something that will make your little boy stand out, a classic mullet will do just fine. You can achieve this look by trimming the sides while focusing the length towards the back of the head.
15 Side Swept Faux Hawk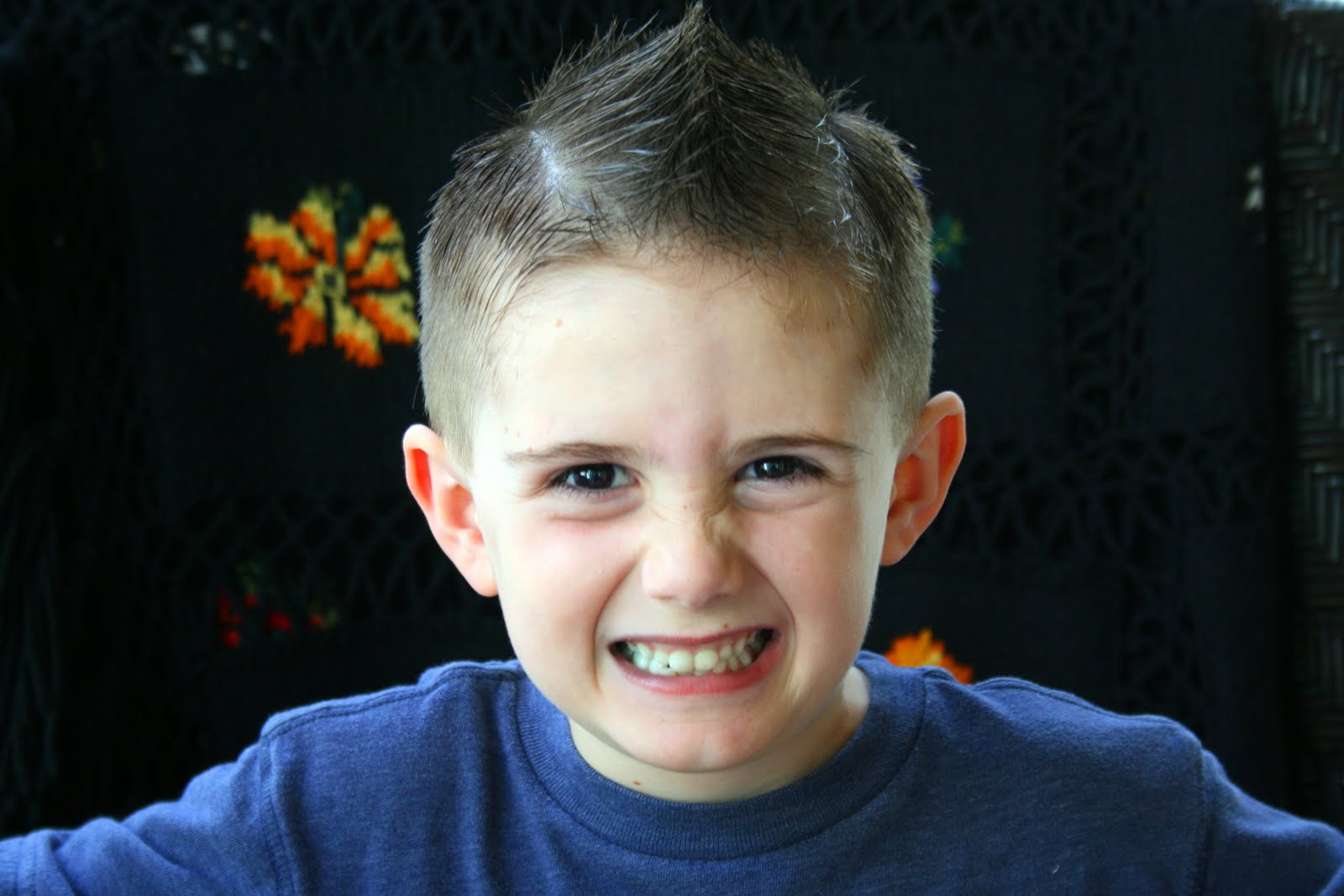 Nothing beats the stylish allure of a neatly styled top. Keeping the sides well trimmed ensures that the hairstyle will last longer. The cherry on top is the exquisitely styled hair on top that is bordered by two edgy hard parts on the side.