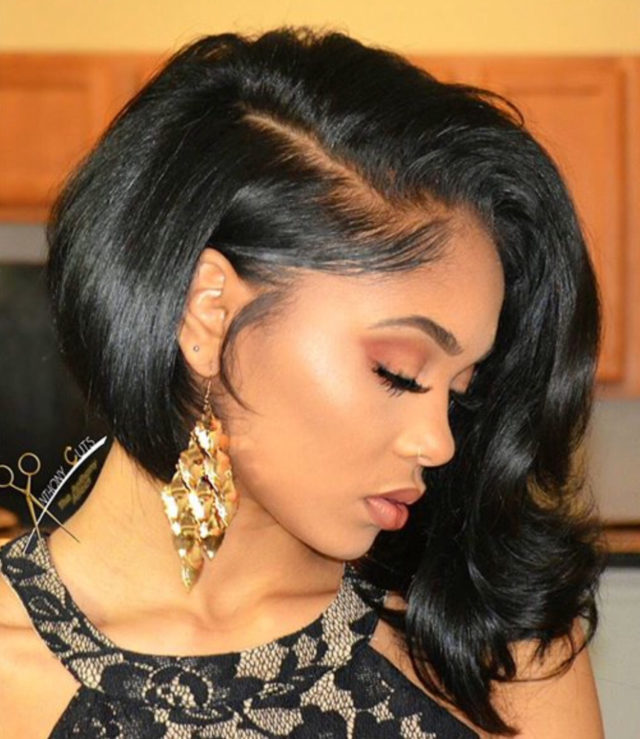 Don't just settle for a regular weave, go for style and effeminate class with stylish curly weave hairstyles. Try different textures, lengths and even colors to get your own personalized look.
Curly Weave Hairstyles
Herein are really great examples to give you some inspiration.
1. Golden Bohemian Curly Weave Hairstyle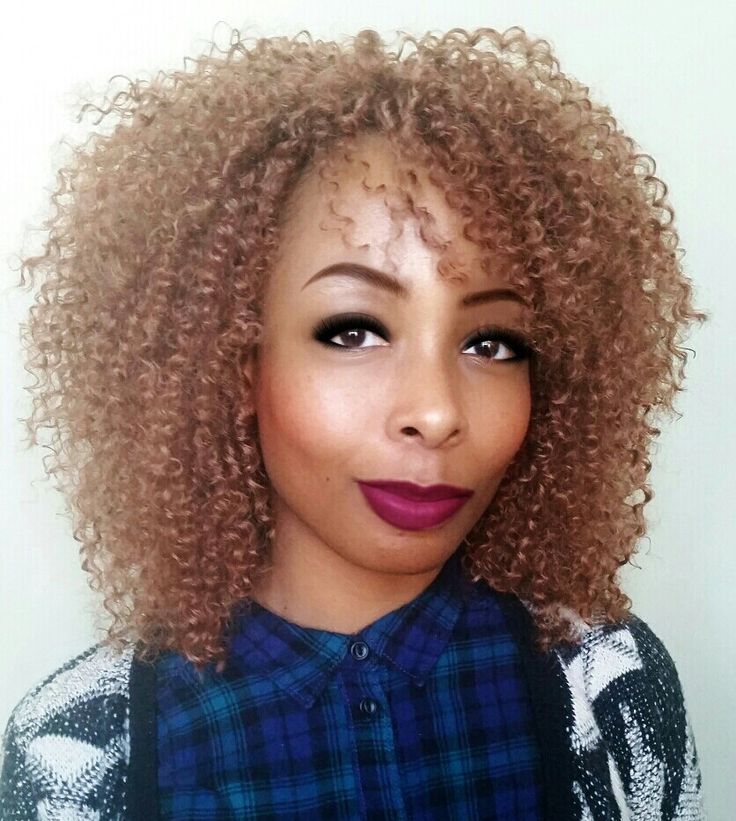 For those looking for something that shows off their fun personality, this is the perfect curly weave hairstyle. It features springy bohemian curls with a radiant golden tint that complement the skin tone wonderfully. Keeping the roots dark is a good way to hide growth.
2 Wavy Brazilian Curly Hairstyle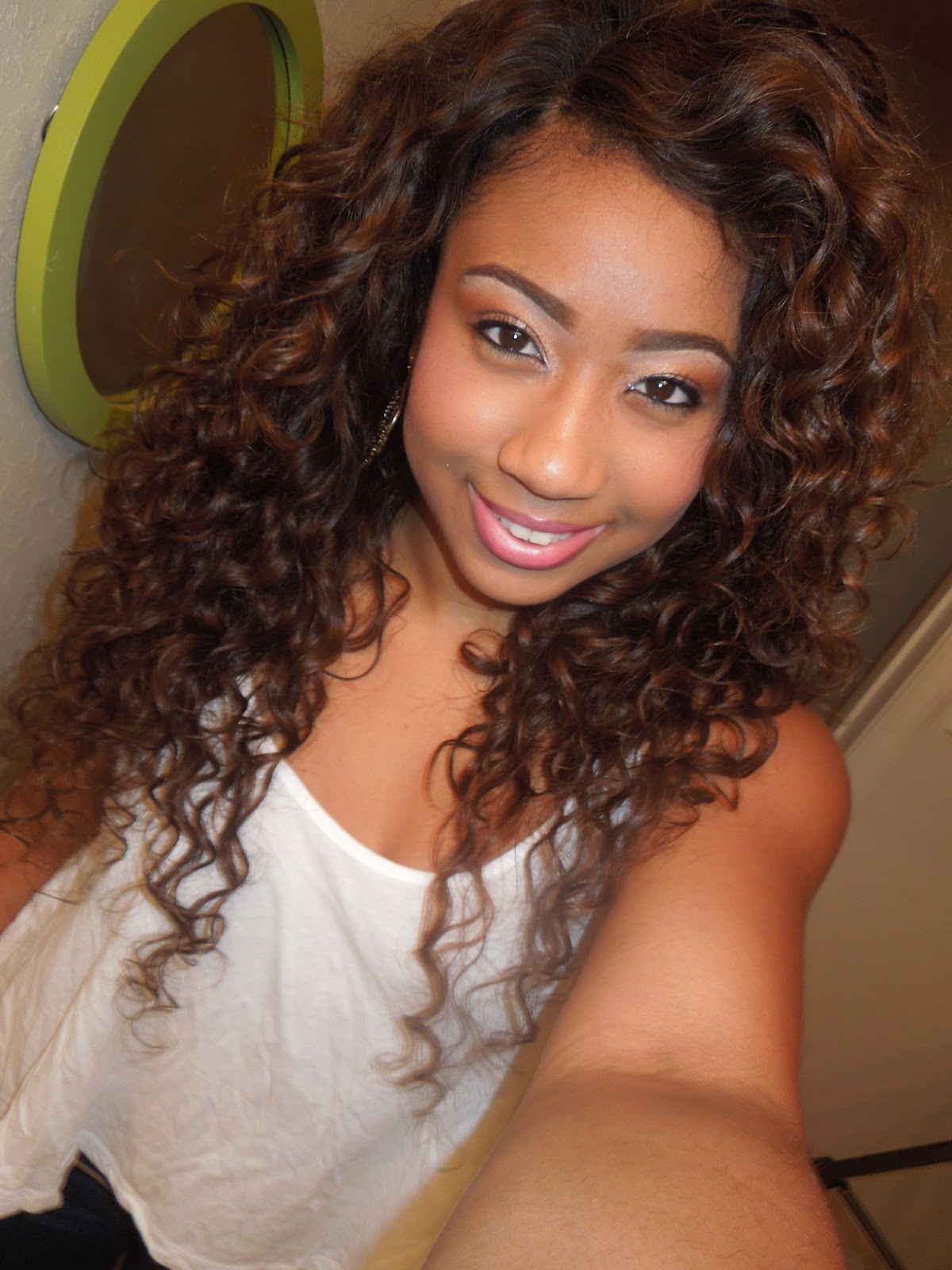 Rock a long weave in style with this girly look. The curly weave is full of loose bouncy tresses that have been tousled dramatically to add some natural texture to the look. It is a simple yet trendy look that can easily work for both formal and casual occasions.
3 Lengthy Chocolate Curly Weave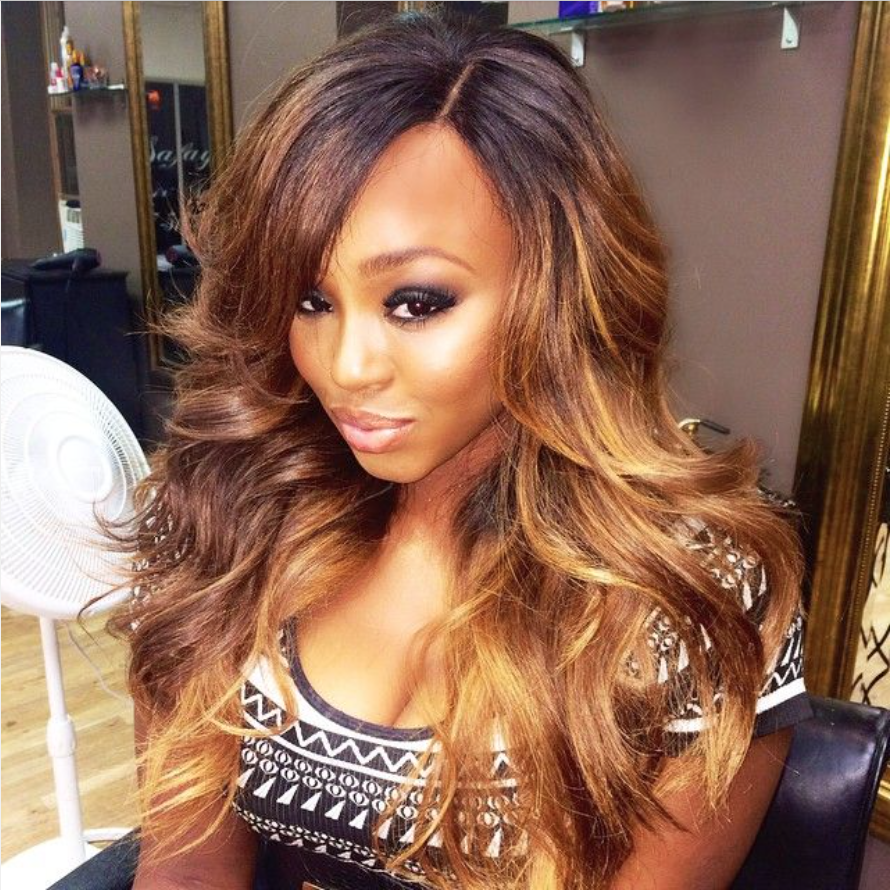 These superbly feminine hairstyle create a nice frame for the face and help you to show off your best features. The long, soft curls feature a windswept effect which adds texture to the look and makes it seem more natural. Adding a subtle chocolate hue gives them a wonderfully tasteful sheen.
4 Full Curly Weave Hairstyles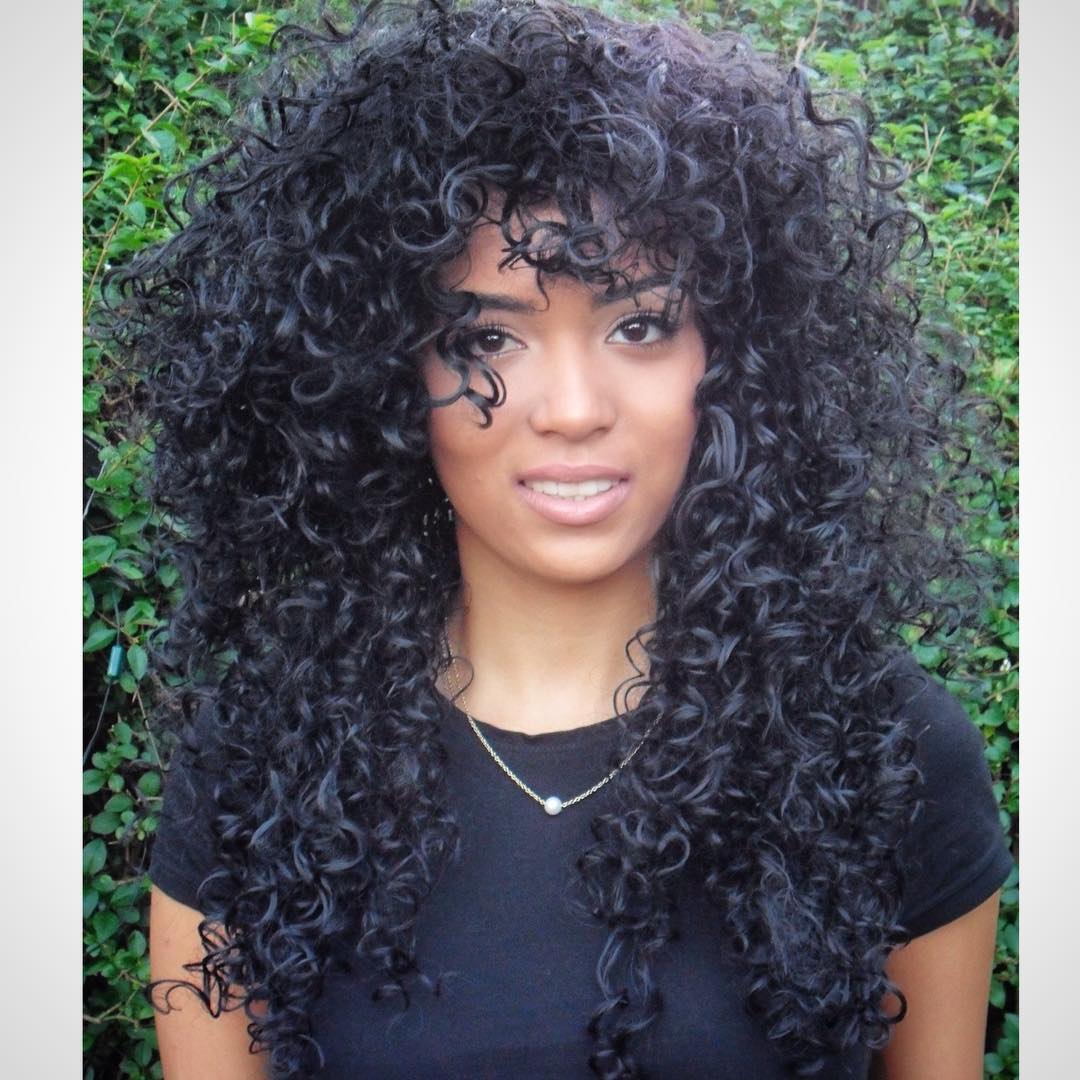 Go for volume and bold style with a full curl weave. This creates a tasteful afro-style look but with lots of springy curls with a tousled finish to appear more naturally textured and soft. Wild is the only way you should rock this hairdo if you want something unique.
5 Long Curly Weave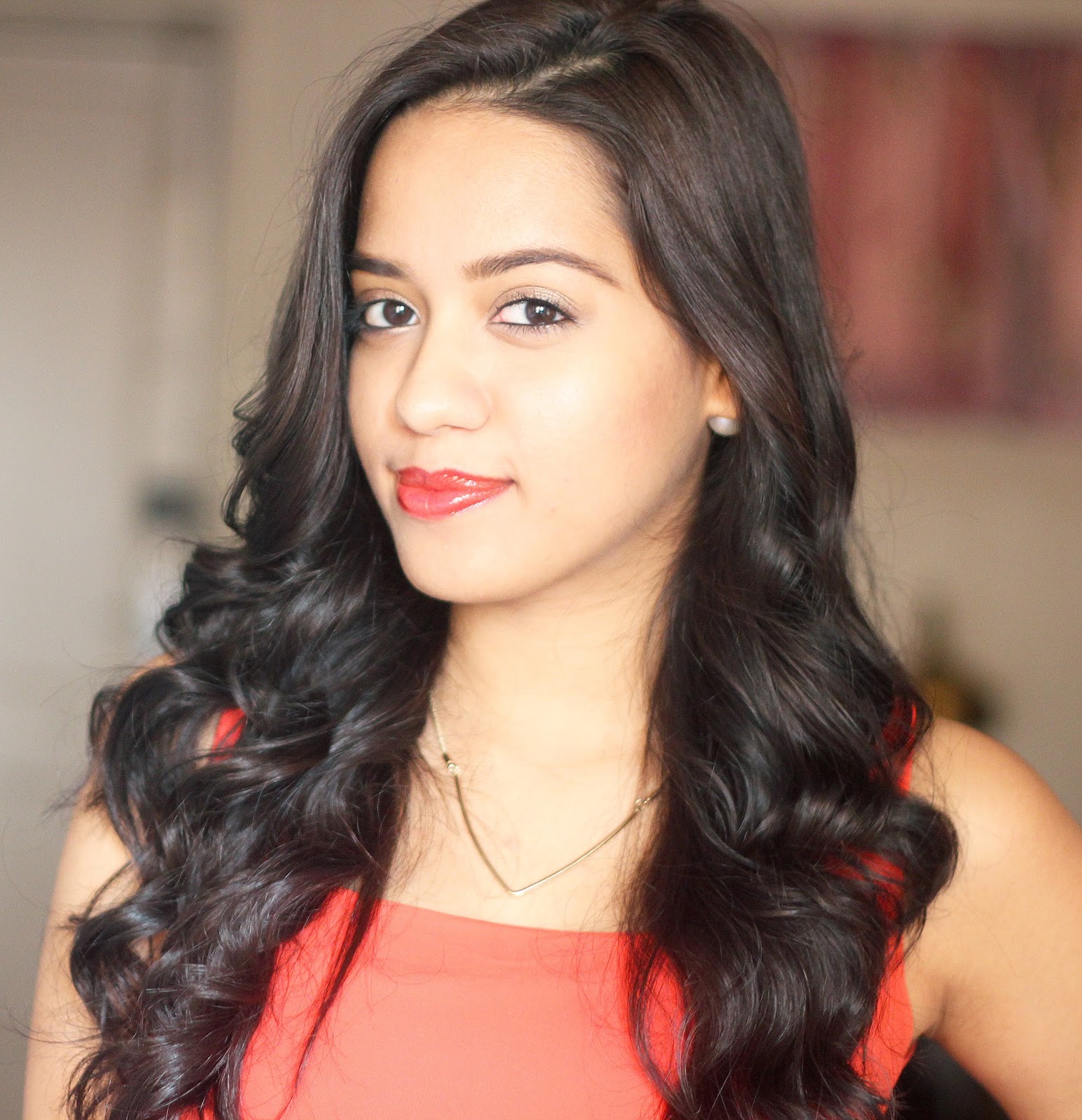 Getting a longer weave allows you to play with textures and give your hairstyle a supremely natural finish. Sweeping the tousled curls to one side allows you to focus the volume asymmetrically, which creates a stylish finish.
6 Glossy Curly Weave Hairstyles
Giving your hair a glossy sheen is the perfect way to finish your look as it makes them stand out and look tastefully prominent. A slight middle part and the slightly tousled curls add to the windswept effect, which makes them look all natural.
7 Doll Curly Weave
Oval faces are very feminine and as such, they work best with an a-line type of hairstyle. Go for voluminous curls to add some spice to the look by allowing the bouncy curls to give your face a more feminine frame.
8 Sculpted Curls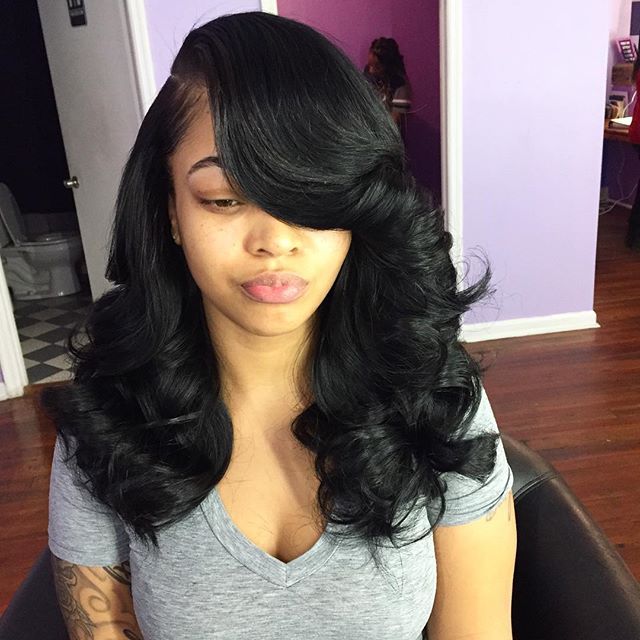 For a less common look, you can use a styling tool to create some flashy curls to give your hair a more distinctly curly finish. With longer hair, you can combine both straight and curly textures to create a superbly unique texture contrast.
9 Thick Curly Weave Hairstyle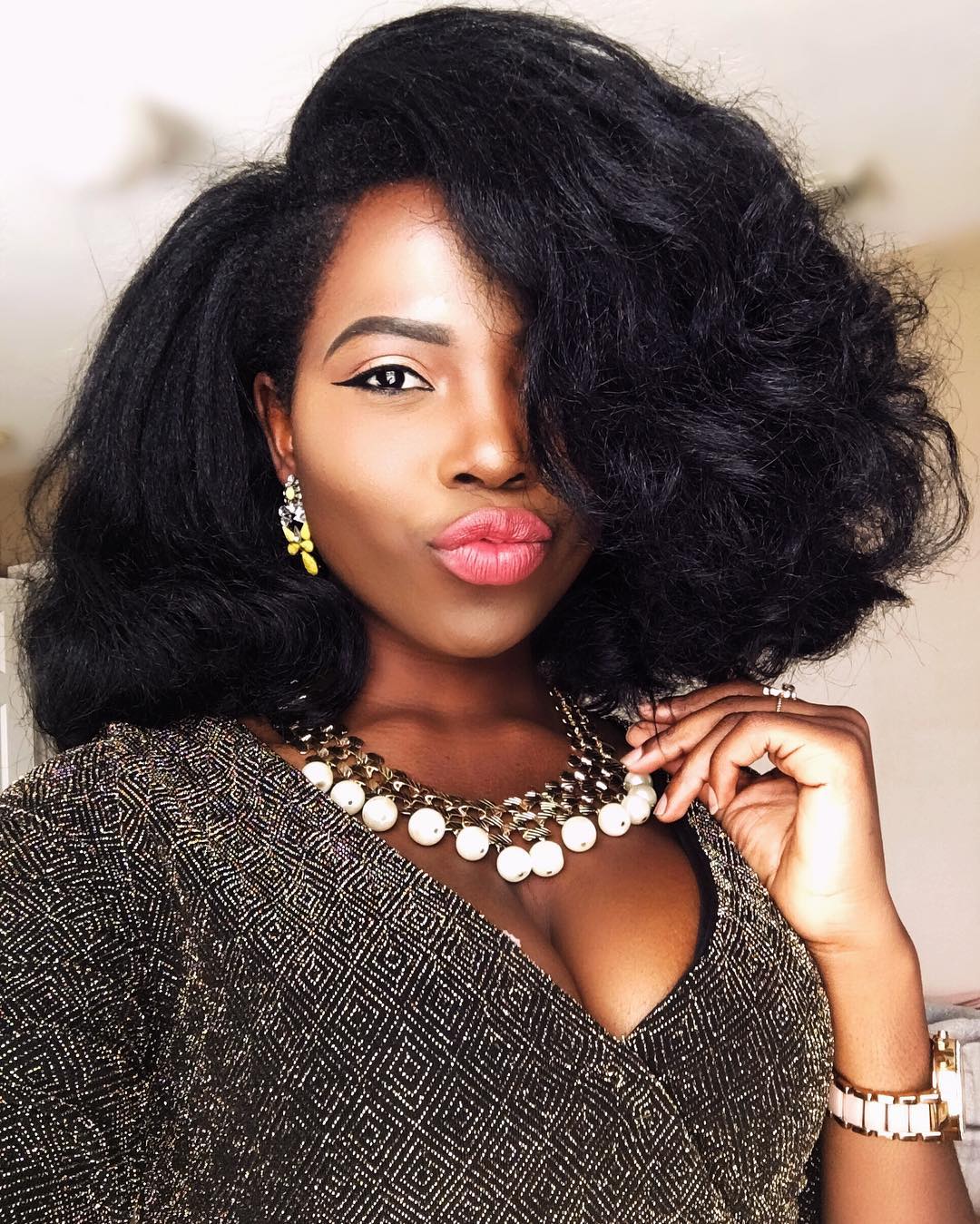 Having a full texture to create a more adventurous look. This curly weave hairstyle features a slightly wavy crochet slant parted weave stylishly draped over one side of the face to give the look some asymmetry.
10 Bouncy Bohemian Curls
For a low-key look that is still chic, try the classic short bohemian curls to jazz up your look. Regardless of the length, ensure they have enough volume to create a bold, a-line frame for your face and retain their bouncy appearance.
11 Short and Wild Curly Weave Hairstyles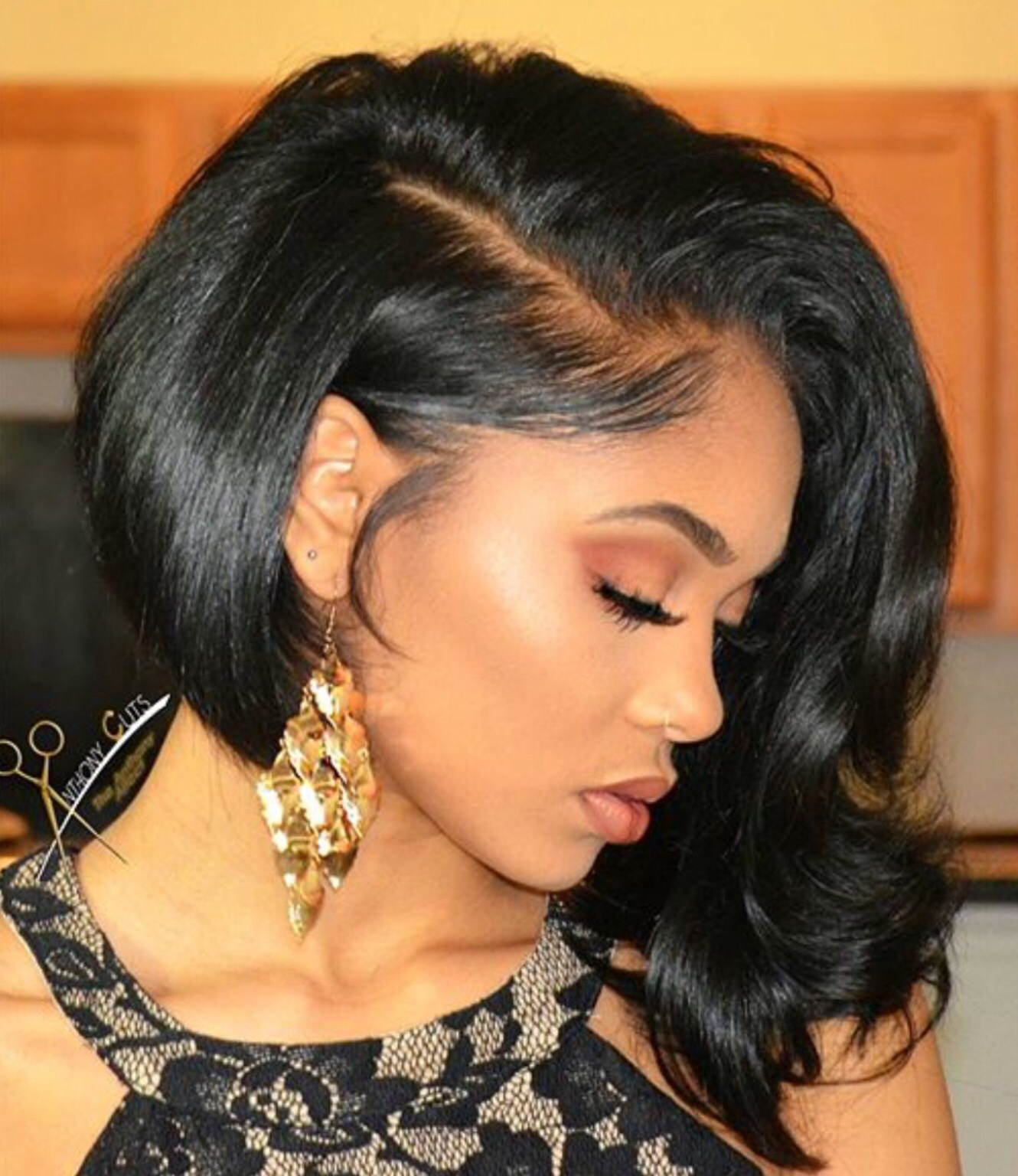 If you have to sacrifice length, always compensate with lots of texture and volume. This fun curly weave hairdo features messy sculpted curls that have been tousled to give the hair a naturally windswept finish. Leaving two curly strands draped down both temples adds some softness to the look.
12 Curly Afro Weave Hairstyles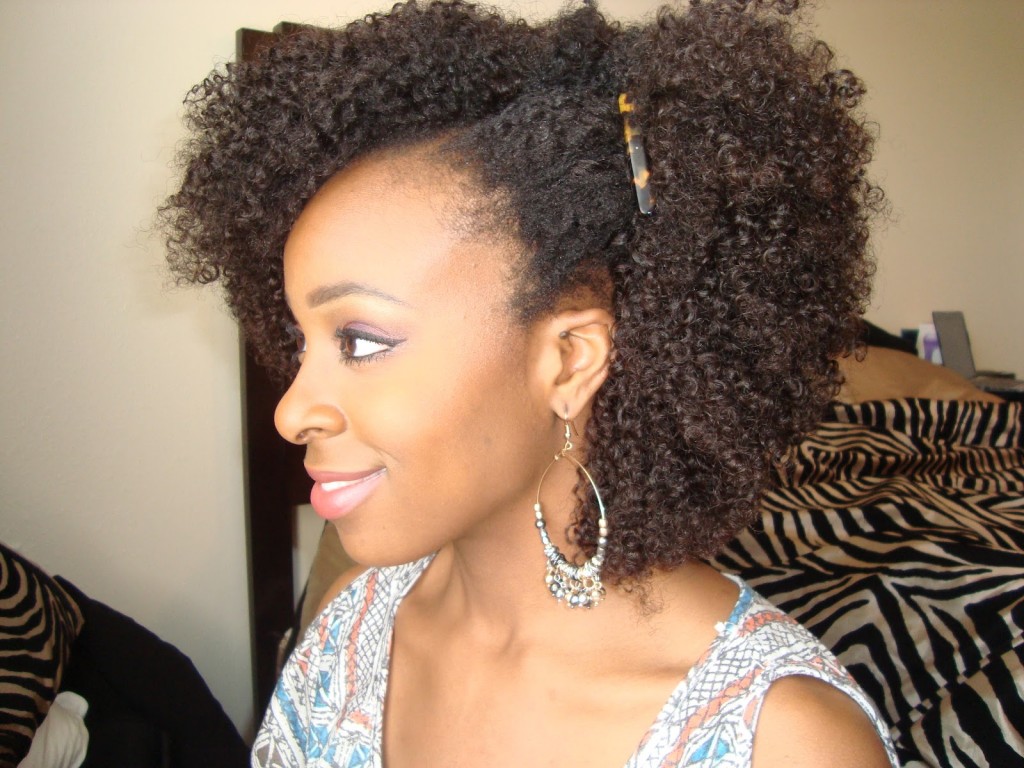 Keeping it short gives you a lot of options when it comes to styling. This curly afro boasts of wild, springy curls which take the classic afro hairdo to another level. The two-toned curls are classy and the color blends well with the skin tone.
13 Tangled Caramel Locks
Use color to bring your curly weave hairstyles to life. This unique version features amazing length and texture as the curls take on a wildly windswept texture with lots of stray strands of hair to give them a natural finish.
14 Ebony Curls
Black is the safest color to opt for if you are not sure which colors will best complement your skin tone. These short-length curls feature a delightfully bouncy and slightly windswept texture and a glossy finish that makes them look even more exquisite.
15 Fiery Red Curls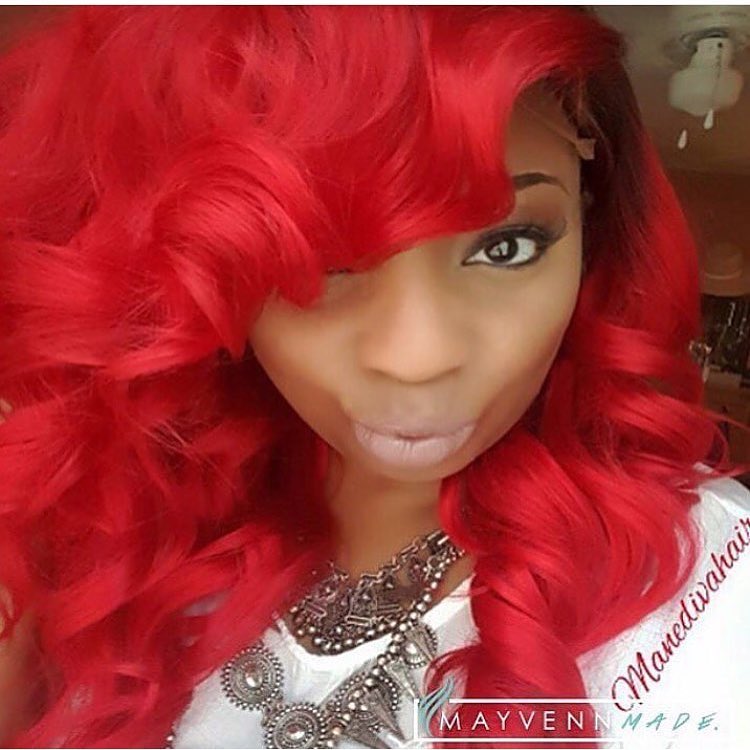 Go for that bold effect using vibrant color in bold hues. This curly red weave features big, lazy curls that often look more luxurious and help to stylishly frame the face. The vibrant red tint makes the look hard to miss.