I saw this Short and Sweet Tag on my good friend Melissa @Kiss&MakeupBeautyBlog and loved it! So I'mma' gonna do it because it's FRIDAY WOOHOO and MARKY IS COMING HOME TODAY YOU GUYS!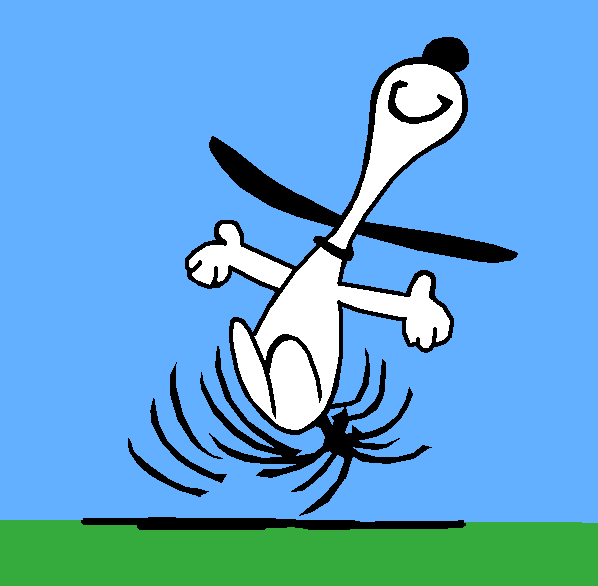 So Stupid… shopping anywhere right now….seriously I hate this time of year. I just want to get some dang milk and it takes me half a day.
Even more stupid… when I'm waiting to pay for my dang milk, and some jerk is not agreeing with the price of the oranges he's getting. WHY. WHY.
Best Day Ever…I've already talked about this one so, yeah I won't do it again, but you can reread my thoughts on that topic right HERE.
On replay…The Nightmare Before Christmas. You know I remember when this first came out and I was WTF IS THIS DISNEY…but now? I can play it over and over again and I love it. I think I can sing almost all of it now! This is Halloween, This is Halloween…  😀


Totally loving…making all kinds of rice bowls!
It's hard to feed just ME, so lately I've been throwing food on top of rice and calling it dinner. It works for me! At least it's not takeout, right?
Never would have thought…I'd enjoy drinking BLACK COFFEE, but the Starbucks in Downtown Disney has Clover Coffee, and MAN OH MAN… it's so good and not bitter? I wish there was a machine here in my area.
Really enjoying…essences right now! I didn't get the whole essence thing when they first came out, but boy, now that I've tried some that really work I am hooked people!
These two are pretty awesome ones that I picked up in California. And I also love the MIYU Beauty one that I reviewed yesterday. They're all fantastic at adding a burst of moisture to just cleansed skin that I can't live without now. I'll do a more in-depth review of these two moisture morsels soon I promise.
Terrified of…High Blood Pressure? When I was at my yearly Neurologist appointment, she said my BP was high? And scared the crap outta' me? So I went to my doc, and he said NO, you are FINE. My mama had high BP, so it's something that scares me and I don[t want any part of it! It's why I exercise almost every day.
HATE…that our Canadian Dollar is doing so poorly right now! Makes having a daughter going to a US College that more expensive…
Love the weather when… it's cold and snowy! My favourite time of year is right now! I'm a January Baby, so sometimes I wonder if loving the winter and cold is just an automatic YES for us weirdos born in winter hahaha!
Best age…is there one? I don't think so. Just like I don't believe in the whole Best Day thing too. You make your life what it is my friends…every day, every year can be the best one ever, hey? BE HAPPY. That's what's the best.
Regretting…making Marky do math HAHAHA…honestly the poor kid…she was horrible at it, and I'd have to tutor every night and MAN it was so frustrating to teach her! But I made her complete grade 11 level…just in case she needed it….and SHE DOESN'T in Disney's college so I REGRET PUSHING HER to do something she'd never have to use.
No time for…cleaning?!! Baking?!! I'm so behind on everything and Marky is coming home today. I haven't dusted or cleaned her room since she left late August. Gonna make Terry do it today because I CAN.  😛
Always hungry for…toast. Seriously, toast rules dudes. And my Zumba Buddy who is Dutch/German got me these and I didn't think toast could get any better, but I was wrong hahaha!
Always ready to travel to…DISNEYLAND and CALIFORNIA of course! Easy answer. Going back in January actually. The American Border dudes always hassle Marky a bit, so we like to be there for her to say YA we be the parents here so…step off jerks. >:(
So disgusting…pickled herring BLECHHHHHhhhh…it's a Ukrainian Christmas traditional food and I just can't!
Pushing myself to… do more moving around! I do Zumba as you know, but I want to move even more. I got a new FitBit and I love it. I am moving more because of it!
Really want to…Go to Iceland!
Kind of missing… my mama. She died at this time of year, so I have a hard time getting into the whole Christmas Spirit thing. When someone you love so dearly dies at this time of year, you kind of realize that Christmas is really just another day on the calendar.
Dancing to…my favourite Zumba Song is Megan Trainor's Better When I'm Dancing! It makes me smile every time!

Happy Friday everyone! And one more thing:
Are you all ready for Christmas? We aren't at all! Tree still isn't up yet haha! Although, we don't really put a whole lot of pressure on the whole Christmas thing. It's more about spending some quality family time together for us! And that's what we are gonna aim to do!